"It's a bit of a race, but it's ok!"What parent has never uttered this sentence?
Indeed, as parents, we have the impression of run all the time. Between the jobthe houseworkthe racesthe children's activitiesthe social life… We have real schedules of ministers, and our children are trying somehow to keep up with this infernal rhythm.
And if the slow parentingthis concept ofslow and conscious education came from the United States, was the secret of a more serene and fulfilling family life ?
This week we welcome Chloé, from blog Slow down with familyon which she shares articles and podcasts related to the slow lifeparenthood, ecology… and above all a return to basics to take better care of yourself, others and the planet. She shares with us, through this article, some keys to move towards a slower and more zen parenting.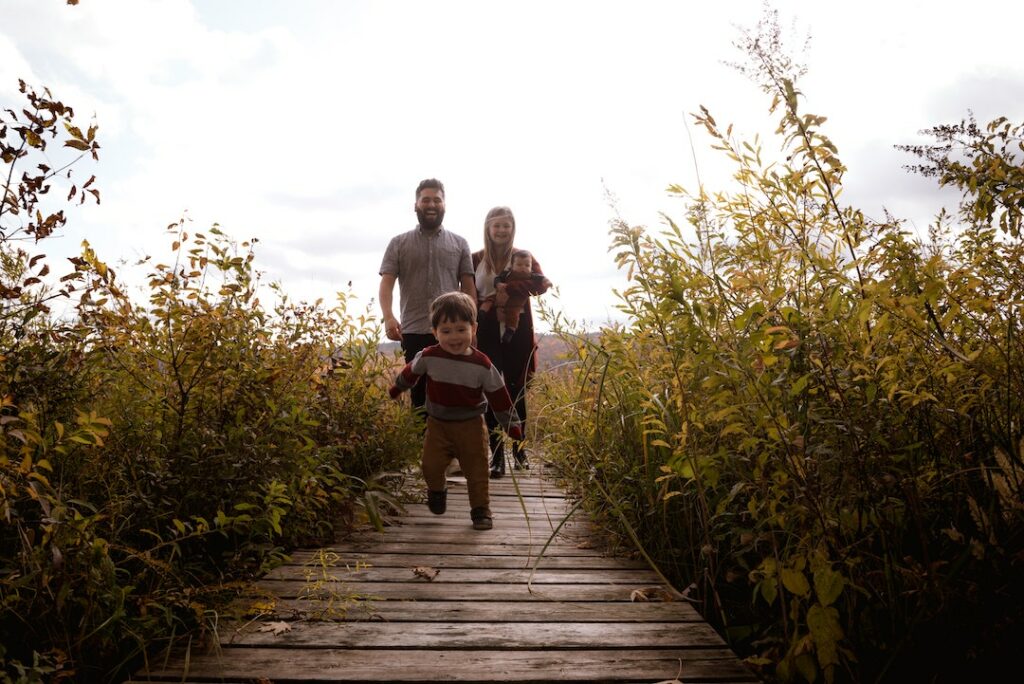 Being a parent today, a race against time
We live today in a society of "too much" too fast, too many things, doing too well… Many parents find themselves caught in a race against time unending. From morning to evening, the timing is tight, you have to keep up. We are accustomed to stresswhich has even become a symbol of social success.
Thereby, slowness is seen as a defect, and this from school. Children should follow as best they can with their little legs. "Hurry up !" How many times do we tell them this poison sentencesometimes accompanied in spite of us by threats, blackmail or lies?
According to Malvina Girard, author of the book "Slow parenting", today's parents are very much in thehyper-parenting. They want the best for their child, for him to reach a certain ideal they set themselves. Sometimes it goes through a desire to control everything. They are called "helicopter parents". In addition to having good school results, children should be good at sports, music, speak several languages… They find themselves enrolled in a whole bunch ofextra-curricular activitiessometimes against their will, and don't even have time to play.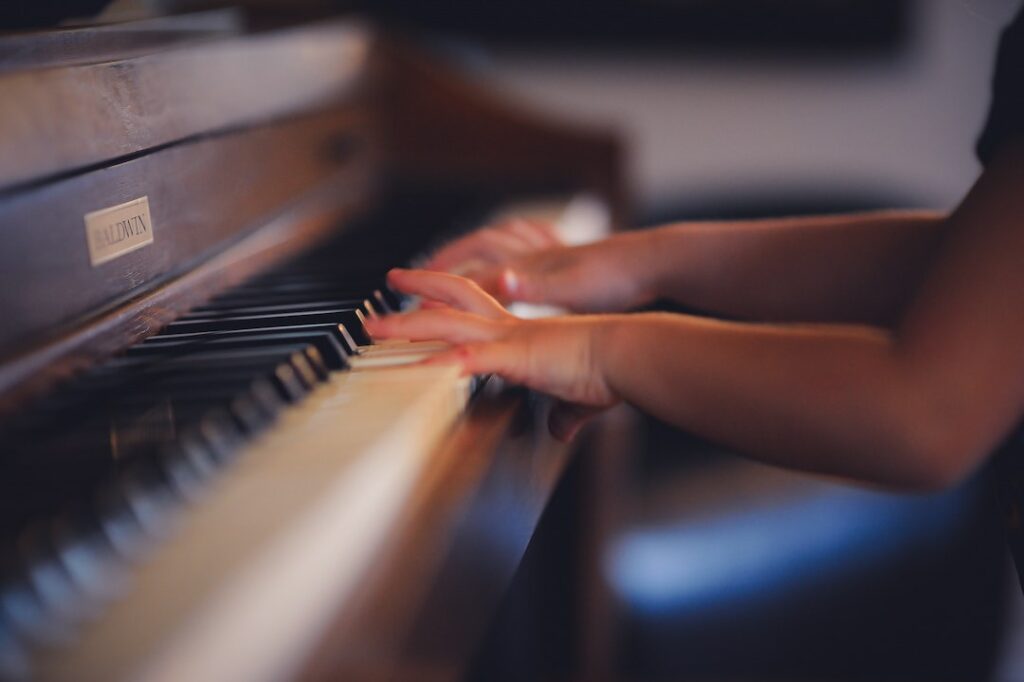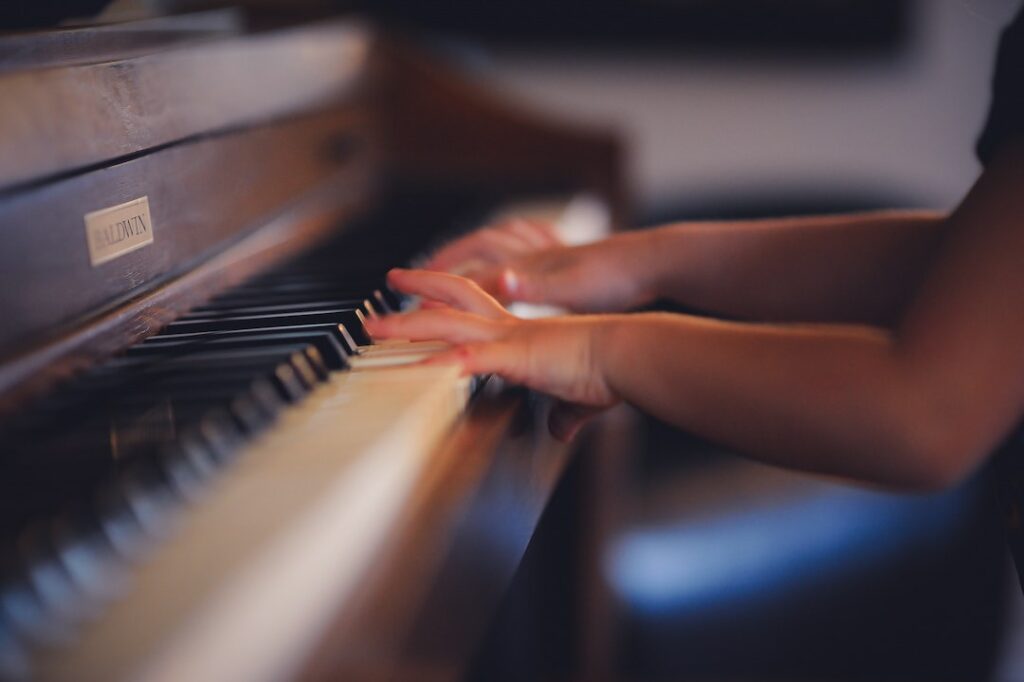 This overcrowding can create in them a chronic stresswhich can manifest itself in particular by anxiety, panic attacks, a lump in the stomach, stuttering, increased heart rate… Dr. Catherine Guéguen, pediatrician, affirms that this stress, and the production of cortisol which follows, has a very negative impact on the development of the child's brain. In particular, it makes learning more difficult… A shame!
Faced with this not very encouraging observation, parents are turning to the slow parentinga antidote to this life that goes too fast.
What is the
slow parenting
?
A movement born across the Atlantic
the slow parenting is a movement born in the United States in the 2000s, under the impetus of Bernadette Noll, mother of four children, and Carrie Contey, psychologist. Together, they founded the association "Slow Family Living".
the slow parenting fits more broadly into the slow movement that affects all areas of life: slow food, slow fashion, slow sex, slow cosmetics… In France, this way of life was brought to light by Carl Honoré in his book "Praise of slowness"
To know moreyou might want to read my article: What is the "slow" movement?
parenting more slowly
the slow parenting is a different parenting model that invites slow down. It is not a question of doing everything in slow motion of course, but rather of find the right tempo, the life that suits us, quite simply! Often, the desire to slow down follows a particular event, a trigger, which causes awareness.
Take your time in parenting allows better enjoyof de-stressof refocus on the essentials. Malvina Girard therefore invites us to slow down to "bring time and fun back to the center of the parent-child relationship".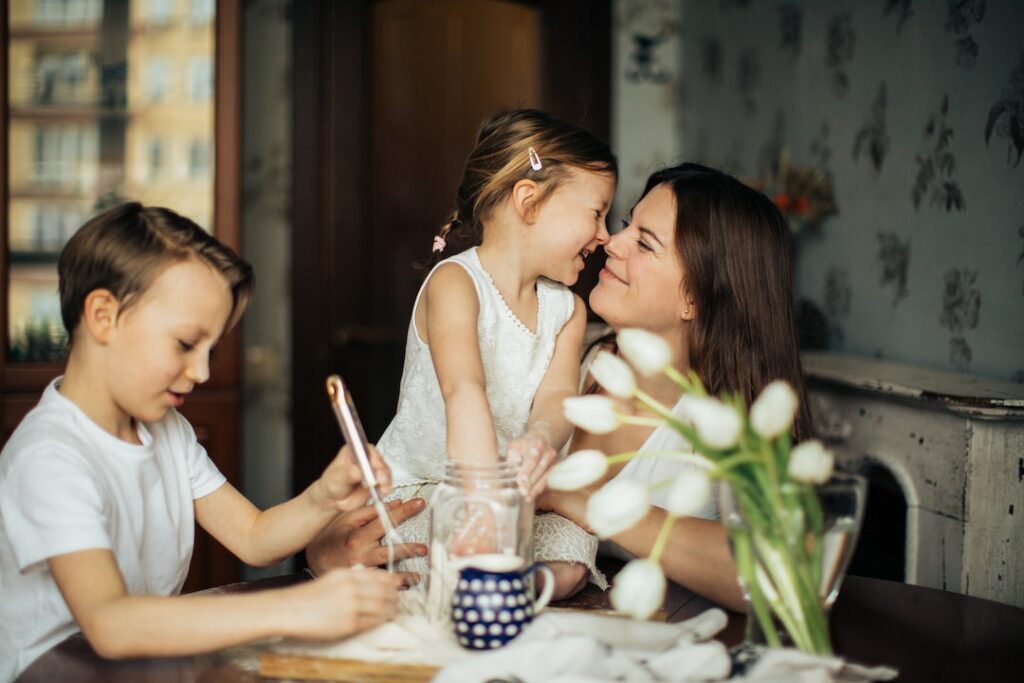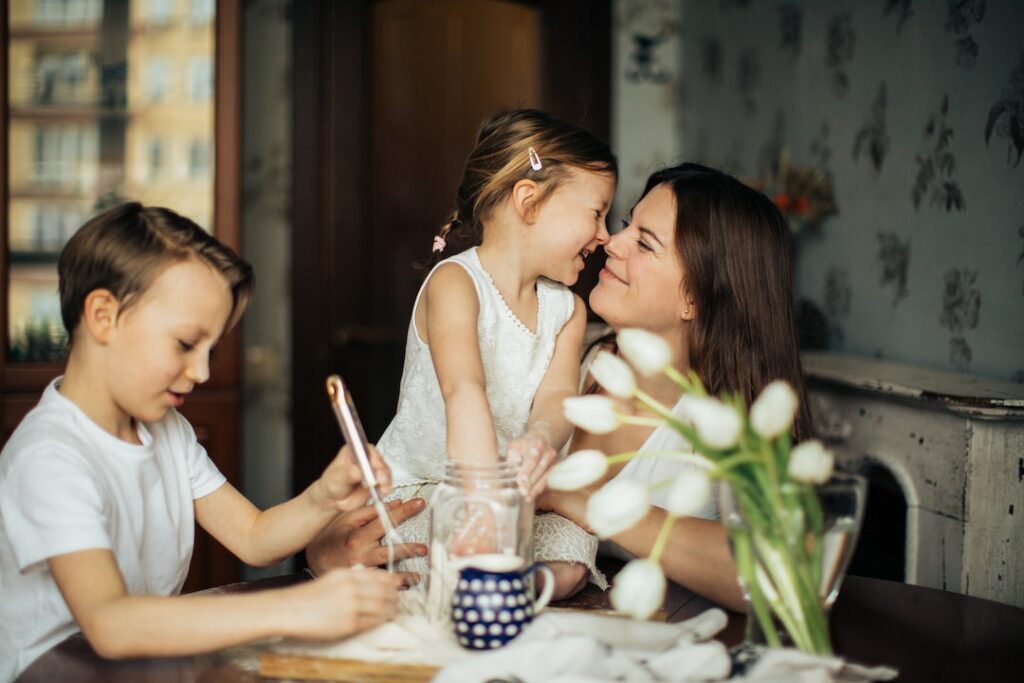 Enjoy the present moment and create a bond
the slow parentingit is also to live in the present time : demonstratelisten and of availablity for our children, to enjoy the small pleasures of everyday life, moments of share and of complicity. Just being together as a family, fully present, without looking for result or performance.
The benefits of slow parenting
Time for quality discussions with our children allows us to know them betterknowing what they like, what they want to do… They also cause the secretion ofoxytocin, the hormone of love and attachment. Thus, they contribute to creating a healthy and strong parent-child relationship.
the slow parenting also allows a better respect for the natural rhythm of the child. Thus, the level of stress decreases, and the secretion of cortisol with it!
By having fewer planned activities, children are free toto explorethey develop their autonomytheir creativity and their imagination. Their self-confidence is reinforced. They learn to to make choices that correspond to them and make them happy, apart from material possessions.
Finally, slowing down the pace is also really see your children grow upand avoid waking up one fine morning wondering where the years have gone.
But then, how to slow down his family life?
Get out of time
We are not going to lie to each other, slowing down is hard. We are like adrenaline junkies, it takes time and perseverance to get off the hook for good. It may also be interesting to ask the question: what benefits do we derive from this life at a hundred miles an hour? Social recognition? The possibility of complaining? To benefit from the help of our loved ones without even asking for it? Mourning this character that we have built is not an easy task. It may be interesting to be accompanied by a therapist if necessary.
Then, to slow down the rhythm, it is necessary to reconnect with what is truly essential to us. What do we want to pass on to our children? From there we can prioritize our imperatives, and eliminate what is not in accordance with our deepest wishes. So we can free up time for the essentials.
Let the kids get bored
Boredom Although uncomfortable, it is very beneficial for our children. By limiting the number of toys, as well as extracurricular activities, we encourage them to tfigure out what to do for themselves rather than giving them ready-made solutions on a plate. Thus, they make experiencesdevelop their imagination. Spending time doing nothing allows children to dreamof identify their desires, feel free and of build their personality.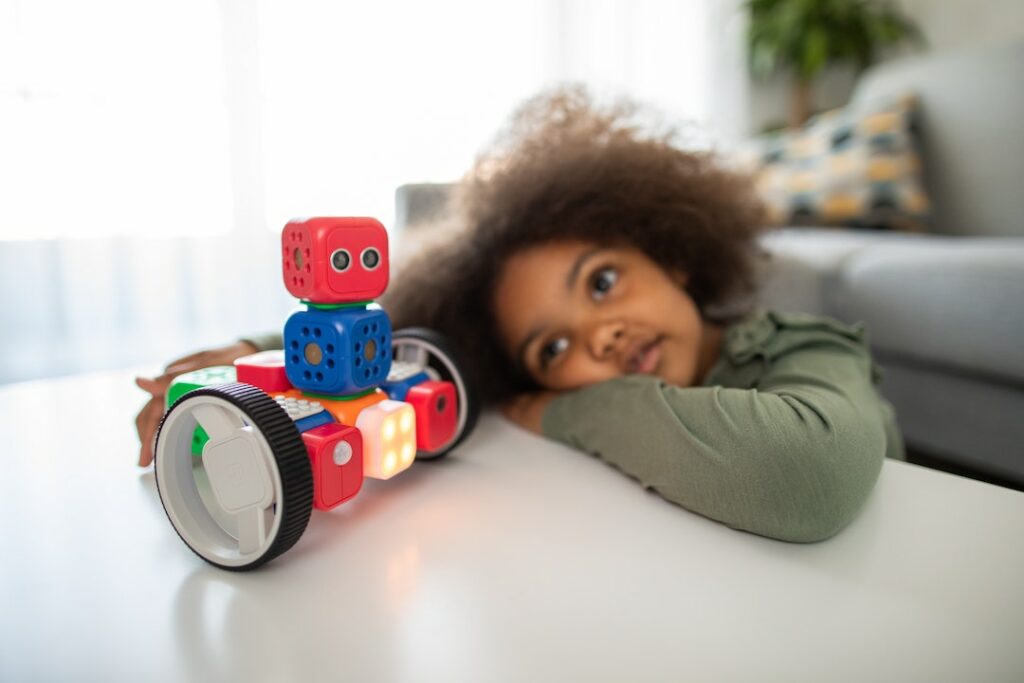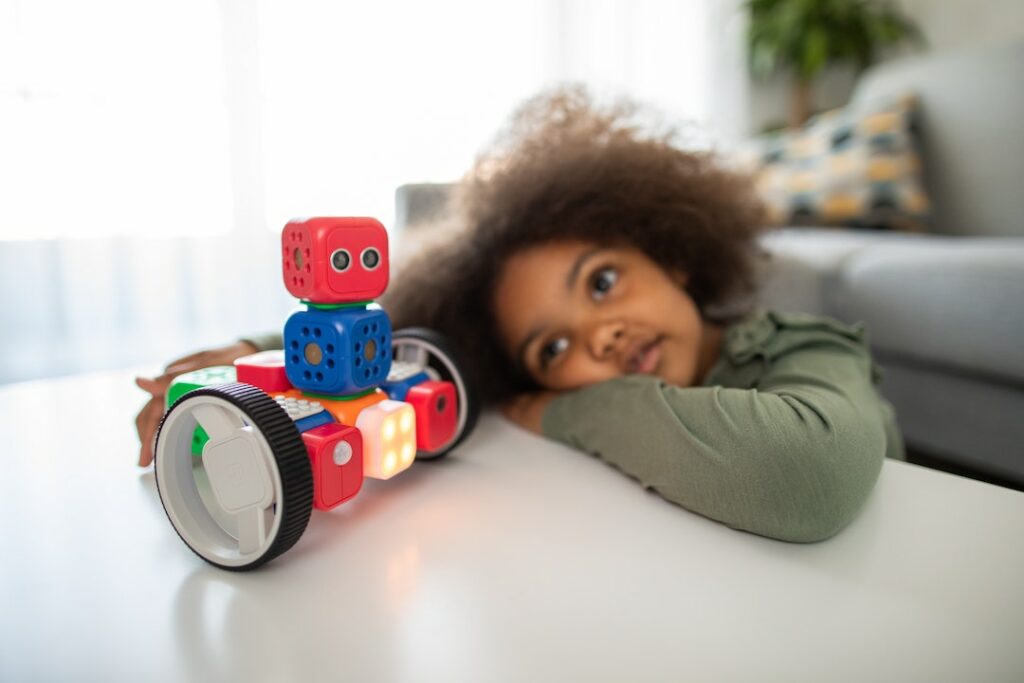 Limit screens
The number one enemy of slow parentingit is the screen ! This does not mean that we must banish all screens at all costs, but that we must manage to limit the use so that they make room for quality family time. The main pitfall is the smart phoneand its continuous flow of information, that absorbs our attention to the detriment of our children.
On the other hand, watching a good family movie from time to time, with popcorn and hot chocolate can be a very good "slow" moment!
Some concrete ideas for slowing down as a family
The idea is not to add additional constraints and stress, you will understand! According to our possibilitiesit is possible to create slow breaksfamily well-being bubbles. This time can be ritualized, every week for example. Always prioritize quality over quantity, and don't blame ! It's never too late to start.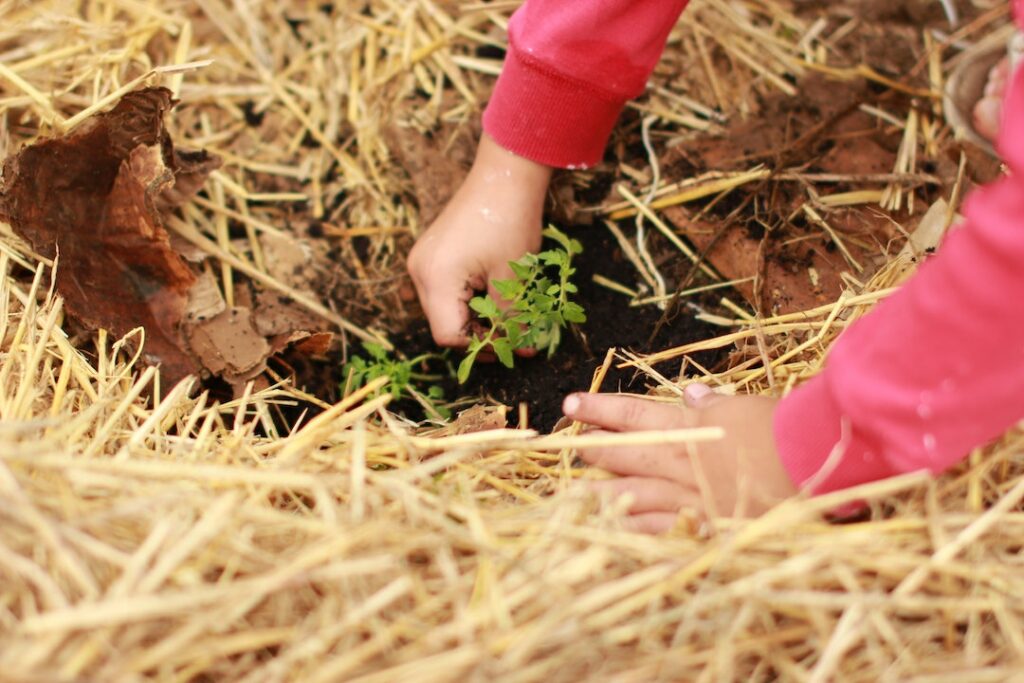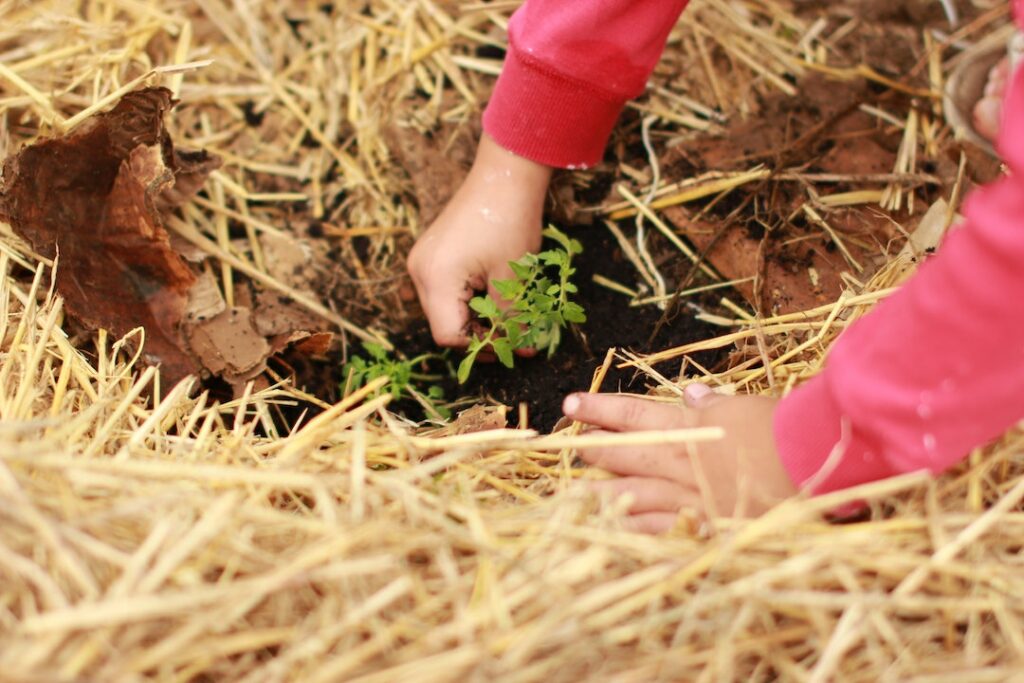 Here are some ideas to inspire you :
Plan an "off" day, without a schedule, program or smartphone, to enjoy being together as a family, doing what makes you happy

cooking together

Dinner together, without a screen, telling each other about our days

Include children in household chores, it allows them to gain confidence and autonomy

Family walk

Have an evening of board games, karaoke, cinema

Read a novel aloud for the whole family, one chapter per evening for example

Gardening together, even in an apartment
For more ideas, you will surely want to read my article "18 family nature activities, simple and (almost) free"
Sources :
Slow parenting, Malvina Girard, 2018
For a happy childhood, Catherine Guéguen, 2015
Praise of slowness, Carl Honoré, 2004
And one day, I decided to be a turtle, Nathalie Desanti, 2019