Snapchat is a very popular social network, in particular with "millennials" and "generation Z", with 60% of users in France aged between 18 and 34. Advertisers therefore have the opportunity to reach a younger audience that would not have been accessible in other contexts. The media have seen the app's effectiveness in expanding their audience thanks to Snapchat Discover. This article presents Snapchat for Business, a solution developed specifically for brands and advertisers.
> Download: The report on social media trends in France"/>
What is Snapchat for Business?
Snapchat for Business allows you to create a business account on Snapchat. This gives access to many applications that allow you to track and improve the visibility of an account. Snapchat for Business also provides access to Snapchat Ads advertising tools, tools that cannot be accessed with a basic account.
Why use Snapchat for Business?
Snapchat for Business is an essential tool for brands and companies who want to communicate through Snapchat.
First, this tool allows you to transform a classic Snapchat account into a professional account. Thanks to the professional account, it is possible to launch advertising campaigns on the social network.
Snapchat's advertising tools are quite powerful, they allow you to finely target an audience according to specific social demographic criteria and centers of interest. In addition, the advertising cost of Snapchat Ads is more interesting than that of Facebook Ads. Engagement is stronger there because of the content presented in full screen mode.
How to create a professional Snapchat account?
Complete the registration form
Choose username
Have your account verified by Snapchat
Set the account in public mode
Add an email address to the account
Convert the account to a business account
1 – Complete the registration form
You must first create a classic user account. To do this, simply go to the Snapchat mobile application and click on "register". Information such as name, date of birth will be requested. They may be modified in the future.
2 – Choose the username
To complete the account creation, Snapchat requests a username. Care must be taken that this name corresponds to the company and is correct, as it cannot be changed later.
3 – Have your account verified by Snapchat
To verify a Snapchat account, it is mandatory to provide a phone number. The application then sends a secret code which allows the account to be validated.
4 – Set the account in public mode
In order for the account to be converted into a professional account, it must be set in public mode. To do this, go to the application settings then go to the "WHO CAN" section then on the "Contact me" tab and select the "everyone" option.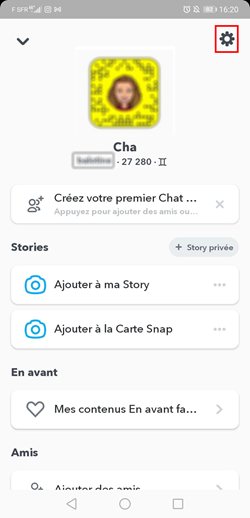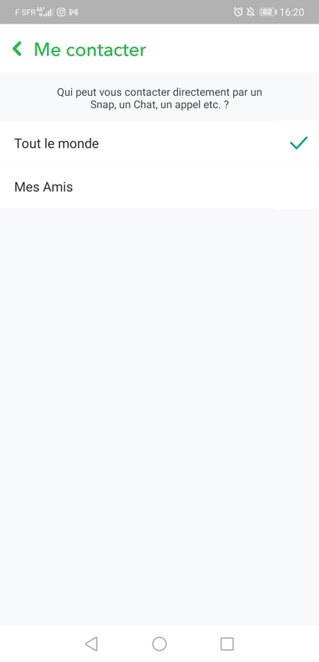 This same setting must be applied for the "See my Story" tab.
5 – Add an e-mail address to the account
Once the account has been set up as a public account, you must enter an e-mail address. To do this, you have to go to the "E-mail address" tab in the settings.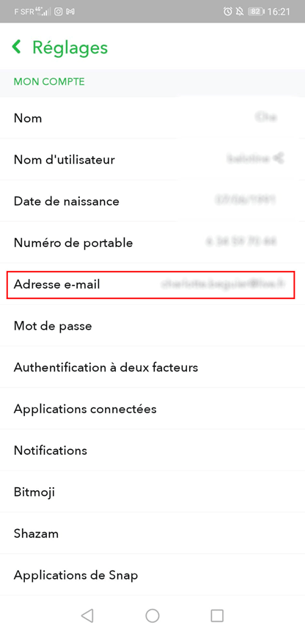 6 – Convert the account into a professional account
Now that the account is ready to be converted into a professional account, you have to go to the Snapchat website and log in. Then it will be necessary to click on "ADS MANAGER". A pre-filled form will appear, once completed the account will be converted into a professional account.
3 tips for successful business use of Snapchat
Although a social network, Snapchat remains a quite different platform from its Facebook and Instagram sisters. Below, three tips for successful business account development.
Adapt content to the platform
Snapchat was the first social network to focus entirely on the creation of ephemeral content. In addition, the network is mainly used via its mobile application. It is therefore essential to publish content that respects these codes. That is, short and dynamic videos in vertical format.
For this it is possible to recycle content already created such as a blog article. His text can be translated into video via illustrative images to highlight the main ideas. But, what is really important is the tone of the content.
Indeed, users of the platform are used to consuming "fun" content, an attribute provided by filters. It is therefore necessary to adapt and give an entertaining character to the content.
Create a filter dedicated to the community
Filters were one of Snapchat's strengths when it started. Users very rarely post content to their story without using it. Several types of filters exist, among them are community filters. For brands, they represent an opportunity to communicate differently.
Community filters can be created through the Snapchat Create online tool. If they do not refer to any establishment or any brand, they will be completely free.
To create a community filter, you can either import a visual or use the online creation tools offered by Snapchat.
To go further, find out how to create a Snapchat filter for free.
Using Snapchat Ads
Snapchat Ads is a great way to increase brand visibility. But it is also an effective solution to boost sales in an online store.
Thanks to the "swipe up" feature which allows a web page to appear by sliding the screen upwards, mobile users have direct access to the products. In addition, full screen display and dynamics of videos help to generate more interest.
Organize a competition
It is possible to organize a game contest on Snapchat in order to acquire new subscribers. On the other hand, Snapchat does not quite allow the same game mechanics as Facebook or Instagram since the content is ephemeral and it is not possible to comment on it.
It is therefore imperative to redouble creativity and why not use the brand's other social networks to extend the visibility of the game.
The example of Sephora illustrates this perfectly. In order to expand its exposure on Snapchat, the brand organized a fun contest in which participants were invited to draw over their selfies to give the illusion of fun and colorful makeup. To extend the visibility of the game, Sephora created the hashtag #SephoraSnapSweeps through which participants could share their selfies on other networks.
The NEON magazine which invited its Facebook fans to send their most beautiful snap on the theme "let's stay lit" is another example of a creative contest to organize. The magazine received thousands of selfies while gaining new subscribers to its Snapchat account.
Creating a professional account on Snapchat must be part of the implementation of a content strategy consistent with the brand and requires regular checks of audience statistics visible through the application. These actions will make it possible to monitor and optimize the progress of the account.
To go further, learn about social media tactics and examples of brands across industries on how they have used specific strategies in the 2021 Social Media Trends Report.