Key facts:
Farm operators were not registered to carry out this activity.

The equipment, which worked with a clandestine electrical installation, was confiscated.
At the end of last week, the Spanish National Police dismantled a bitcoin (BTC) mining farm in the town of Santiponce, in the community of Seville. The space, located in a stable, had an unregistered power supply and equipment was seized for approximately 50,000 euros.
In the operation, the Spanish authorities reported that 22 mining equipment was confiscated —21 ASICs, intended for bitcoin mining—, in addition to cooling and ventilation elements. The owners of the place are not yet known, but this is being investigated based on the elements found in the registered stables. The police themselves published in their YouTube channel a fragment of the operation.
Regarding the fact, It should be clarified that cryptocurrency mining is not a prohibited activity in Spain. In fact, taxes are charged and those who wish to exercise it must register with the treasury of that country for such purposes. Precisely, that was the point at which this Sevillian farm failed.
Advertising

This means that the problem was not that they were mining cryptocurrencies, but that they were not registered to do so. In addition, as mentioned, the facilities used public electricity and false meters had been installed, so that the payment of the real rate of the service according to the consumption of the premises was avoided. According to the technicians consulted by the police, the savings generated could reach 2,000 euros.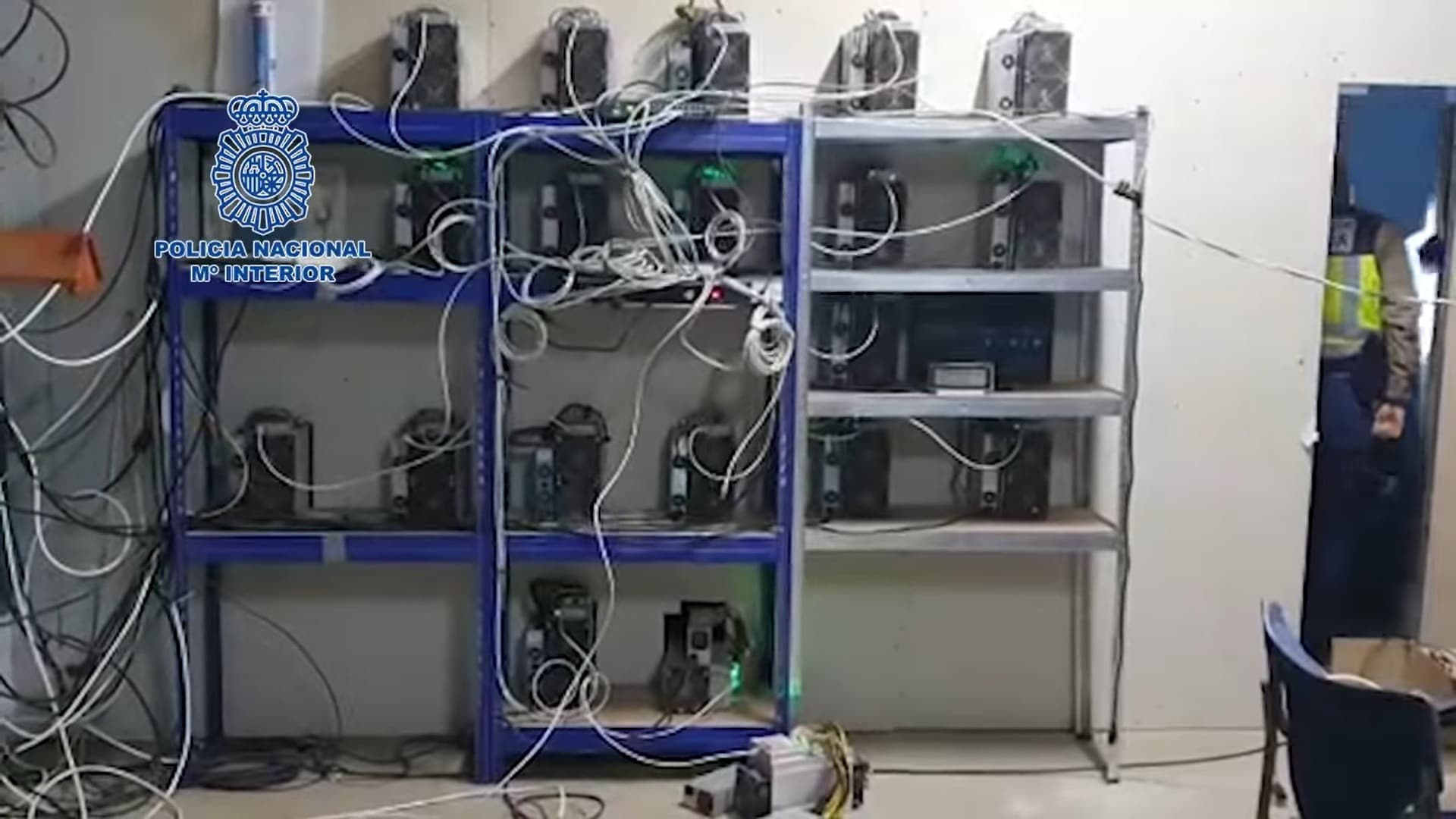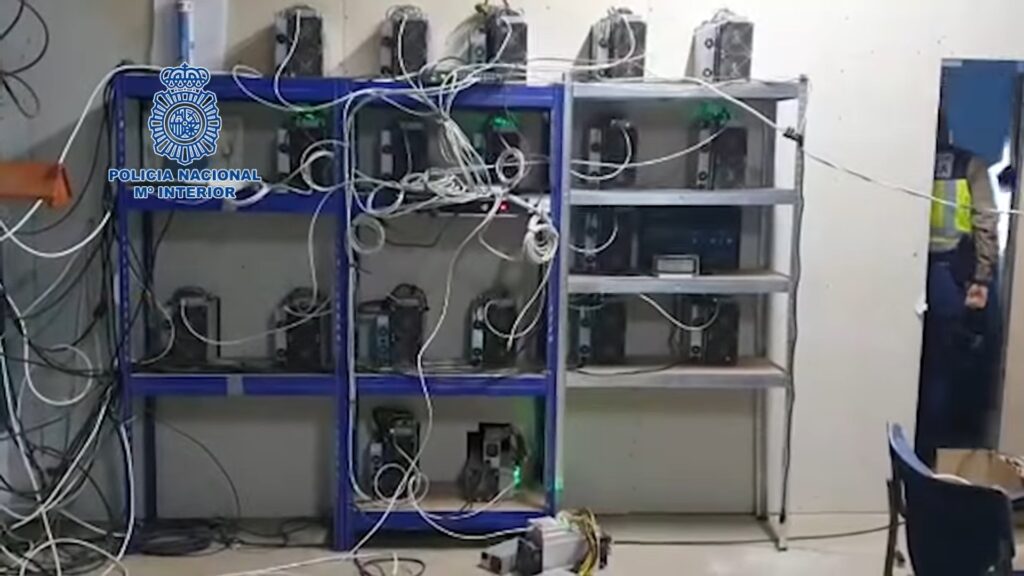 Beyond the finding, the National Police had arrived at that point in Santiponce in search of something else. Actually, law enforcement they suspected the existence of a marijuana plantation, although what they found can also be considered a success for the operation.
Bitcoin mining prospers in Spain
Bitcoin and other cryptocurrency mining can be a profitable and attractive activity in Spain. As reported by CriptoNoticias, a Spanish deputy assured that the country could be a good alternative for miners migrating from Kazakhstan, one of the territories that used to bring together much of the processing power of the network today until recently, when the government began to "persecute" those who carry out this activity in that territory. Given this migration, the legislator even suggested that the government look for alternatives to facilitate the landing of Asian miners.
On the other hand, in Spain alternatives have also been found to make mining a more sustainable activity. Recently, some miners in Catalonia began to produce clean energy through pig excrement, as reported by this medium.
However, certain irregularities —such as the unauthorized use of electricity— may cause problems with the law for those who carry out this activity. A case of this type happened in Toledo in August 2021, when a woman was arrested for clandestinely using electricity for her mining farm.