It is clear that getting a result as wild as the Honda NSX GT3 is not feasible. However, we are talking about a sports car to which, with little you do, you can get one of the most attractive cars on the market. Good proof of this is the Honda NSX Legavelo from this aftermarket specialist.
ARTA Mechanics was present at the 2022 Tokyo Motor Show with this carbon-bodied NSX. is limited to only five units and we might as well nickname it the Japanese Batmobile. The blacked-out form of this NSX inevitably reminds us of the tradition of GT racing.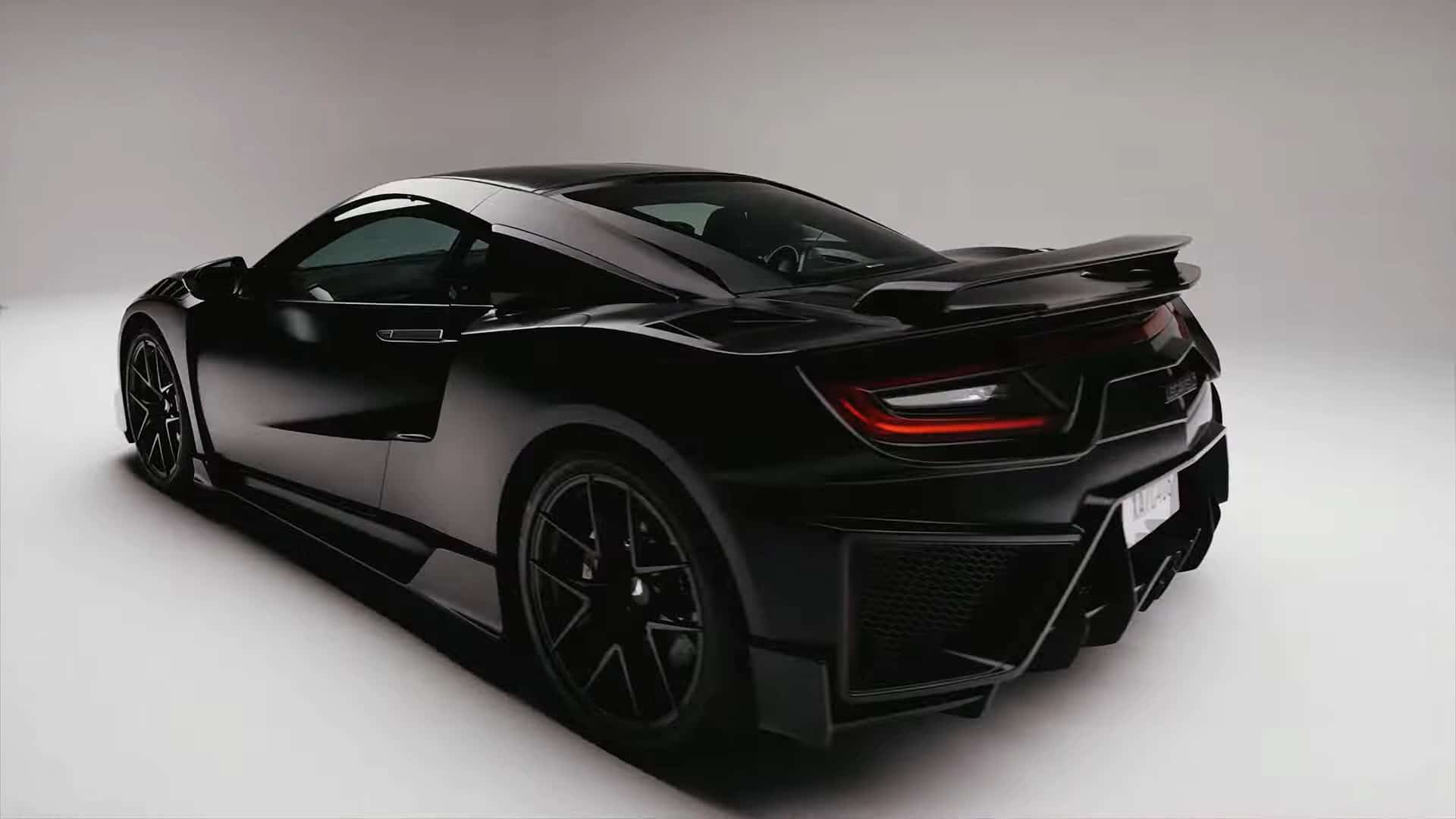 The body kit includes bumpers, fenders, hood, side skirts, tailgate, spoiler and roof in carbon fiber. Even the B-pillar and fuel cap have been made from this lightweight material. Additionally, the interior features new suede upholstery, as well as carbon and silver accents.
Y we are not talking about a car to exhibit. The fender vents are functional. They relieve pressure in the wheel wells. Similarly, the new diffuser provides greater downforce. The icing on the cake is the forged aluminum wheels and the Pagani Huayra-style four-tail exhaust.
No mechanical news for the Honda NSX Legavelo
On a mechanical level, the hybrid powertrain, made up of three electric drives and a V6 biturbo block, retains the 581 hp of power and 645Nm of torque. In any case, it is more than enough to enjoy this two-seater, especially with the diet rich in fiber that has been followed.
The price of the package is indicated on the ARTA website. We are talking about 25,300,000 Japanese yen, which at the current exchange rate is an amount of €195,005. Of course, the price indicated by the specialist does not include the cost of the Honda NSX, so it is not exactly cheap.
Image gallery