flag Jordi Lardin (Esparreguera, 06-04-1973) sincerity, to the point that it shows critical of the government of the perica quarry, which he himself commanded, the weekend that Juvenil A played the final of the Copa del Rey. Also regrets "an environment that is always negative" or the dismissal of Angel Morales. But he praises the appointment of Mao Ye as CEO, to Darderputs on a pedestal Gerard Moreno and comments like few others, as a former player of both teams, the preview of Atlético de Madrid-Espanyol.
Espanyol arrives virtually saved.
Espanyol will obviously not suffer, and is at the point of engaging in the fight from eighth to twelfth, which leads nowhere but to earn more money.
Is it groundhog day?
It's not easy, to compete you have to spend money… The top seven or eight finishers are very clear, by budget and players, and the rest can make a splash for a year.
The year of Espanyol could have been 2017. You had signed signings, like Banega or Borja Valero, but with Chen the tap was closed.
Yes, China stopped all investment, so we were not able to complete our idea of ​​greatly strengthening the backbone, with four important players, and grow to where teams like Betis are now.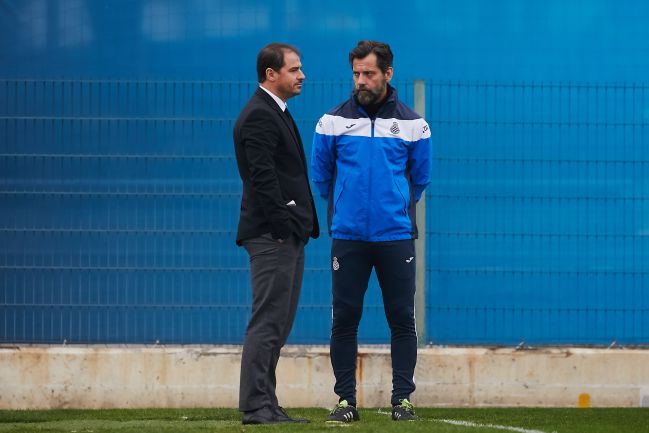 One of the chosen ones was Raúl Albiol, who now comes out with Villarreal in the Champions…
We had spoken with his agent to come. But it is part of the past and living from it is not good. I would like to go back and carry out what I had planned to do, but I am not at the club nor will those players sign.
Without leaving Villarreal, do you enjoy Gerard Moreno? With you he renewed with Espanyol.
For me, Gerard Moreno is the perfect footballer. He is on the pitch, he is a worker, he has quality, he scores goals, and off the pitch he is incredible, the best person you could have as a friend. A spectacular guy, an example of what a footballer should be.
"Gerard Moreno is the perfect footballer"
What a week for Atlético, right? First Mallorca and then City.
Well yes. His elimination from the Champions League makes Atlético de Madrid much more dangerous. He no longer has Europe, he only has the League left, and he must fight to be at least among the top four.
In this Atlético plays Hermoso, whom you signed for 300,000 euros for Espanyol
When you lack money, as happened to me when I arrived at Espanyol's grassroots football, you have to be more imaginative and quicker. With Hermoso we were right, just like with others it didn't go so well. The task of the sports director, if you want a differential player but do not have the resources, is to take risks.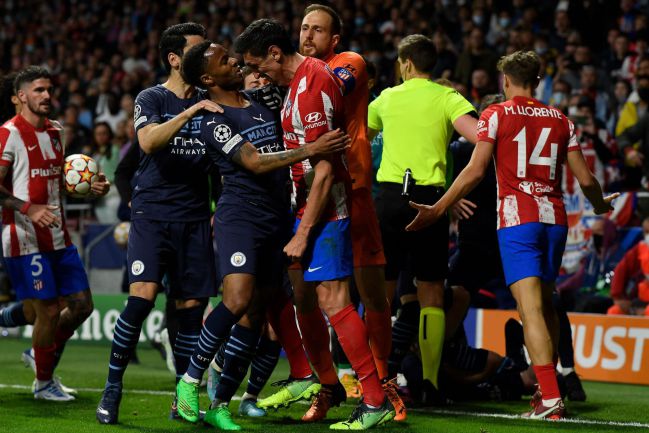 Speaking of quarry, you baptized as Generation Chen the Marc Roca, Aarón, Navarro and Melendo. Only the latter remains and it may be for a short time. A shame?
Espanyol has always been a selling club. Our idea was not to have to sell, but we had to do it with Aarón, Roca and Navarro, and we are still a selling club. I hope that in the future we stop being so and the players want and can stay at Espanyol.
Is your aspiration to be like an Athletic far away?
I would have loved it. We had very good players, and with my team we had very controlled the Catalan academy and part of the Spanish, with tools to make a kind of Athletic in Catalonia. Now that's pretty far.
How do you see grassroots football now?
I am a very young person, and I will never neglect it. One day I would love to return. Now it is the work of others, I will not speak ill of anyone because I am not in the day to day and it does not benefit the club. If they ask me for help, I will help. But Espanyol cannot afford to leave the quarry abandoned.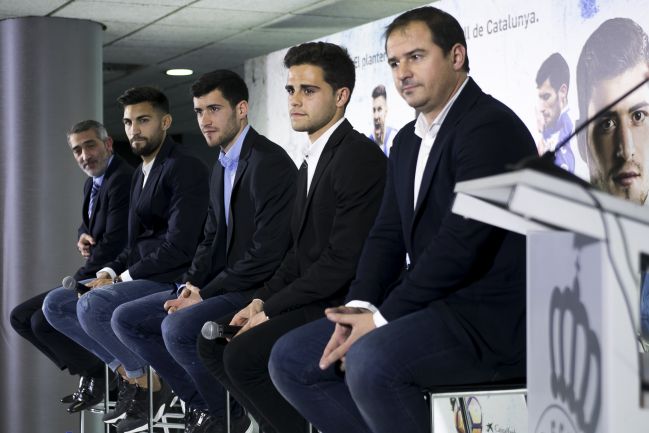 Do you think it is now?
No, no, it's just that it's as important to get players as it is to compete. And when the teams are not winning leagues, something is not working. Of course there are players, but we must be much more demanding with the academy because it is what will make you save to be able to sign players from other clubs in the future.
You are not here now, nor is Ángel Morales. How did you experience your departure from the club?
For me, it was an injustice. Ángel Morales is an incredible professional, a good person, a Spaniard, and his work was impeccable. There was no but towards his work, just like mine you can put whatever you want because he signed. Not a but. He was totally unfair.
"The departure of Ángel Morales was totally unfair"
A youth squad that you recovered for Espanyol: Darder. Do you live the best moment of his career?
Darder is in a Selection moment, he is mature, he thinks he is important and he can go to any team. His best moment is now, his level is very high, spectacular.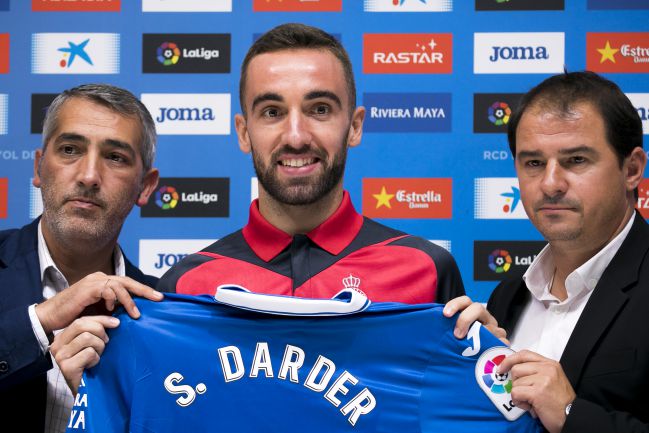 Not at Espanyol but at Xerez he coincided with Vicente Moreno. What was the current parakeet coach like two decades ago?
Just like as a coach. He was serious, hard-working, upright, without ups and downs… A team player.
Do you see him as the coach that Espanyol needs to take one more step?
What I believe is that in espanyolismo we have an environment that is always negative. Whatever happens, we don't like anything and we are never happy. And more so now with social networks, where it is so easy to talk and many things get dirty. Everyone is demanding, we want the team to win and play well, but I think we have to be realistic with where we are and where we can fight. By budget. He went up, he has calmly saved the team and now he will try to grow. He has a way of playing, a recognizable style, so you may or may not like him.
"In espanyolismo we have an environment that is always negative. Whatever happens, we don't like it at all"
Would you include Rufete in those criticisms of the "negative environment"?
Rufete is doing his job. He has signed important players and others who are being less so. But like all sports directors. We all make mistakes, and we bring in players who don't give what they should, sometimes because they don't like being in a city or because they just split up… For whatever reason. Every sporting director wants to make the best possible team. The sports directors are the doll of the pim pam pum. If things go wrong it's up to him, but when they go well it's thanks to the coach and the president.
Would his stage at Atlético, already convulsive, have been bearable if social networks had existed then?
It was already unbearable, so I can't even imagine. Many lies were told, and I don't understand it because I have always been very sincere. If I felt like going out on a Wednesday, I did, I've never covered up. But barbarities of all colors were said, when I am the most normal person in the world.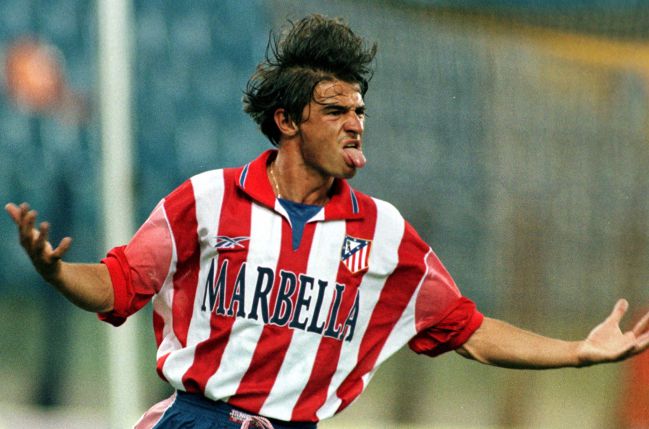 Another controversial issue, back to the parakeet environment. Did the appointment of Mao Ye Wu as CEO of Espanyol surprise you?
No, because Mao is a person who learns a lot, very discreet, who knows exactly what the club needs, and who speaks directly with Chen (Yansheng). This will be good for Espanyol, for sure.
"Mao knows exactly what the club needs, he talks directly with Chen; it will be good for Espanyol, for sure"
Was that language barrier with the owner very frustrating?
It was different. You give a message and you don't know what gets to the president. You have to trust the intermediary, but it can't always be completely transmitted, because the languages ​​are totally different. But it was how it was mounted, there was no other.
His last experience has been Extremadura.
I looked for a project that could be for the future and with a team that was to go up to Second, but unfortunately in these categories this type of thing still happens, such as a club that does not have guaranteed payment to its players. I don't understand. A football experience, and to wait for the next one. I hope an interesting project comes out, that excites me and that removes that bad taste in my mouth that Extremadura has left me.
[