The sector of caravanning and camperizations is very fashionable. Now more than ever people are realizing how important it is to have a good house on wheels. Today we can find motorhomes for all tastes and needs, from small homes with wheels to robust trucks like the X Pro One.
Although it is not a coach converted into a luxury flat like the one Robert de Niro drove in his parentsthe last vehicle of Xpedition Pro It's not exactly short either. Developed on the basis of Iveco Daily 4×4features a rugged design inspired by "military vehicles, fighter planes, drones and tanks".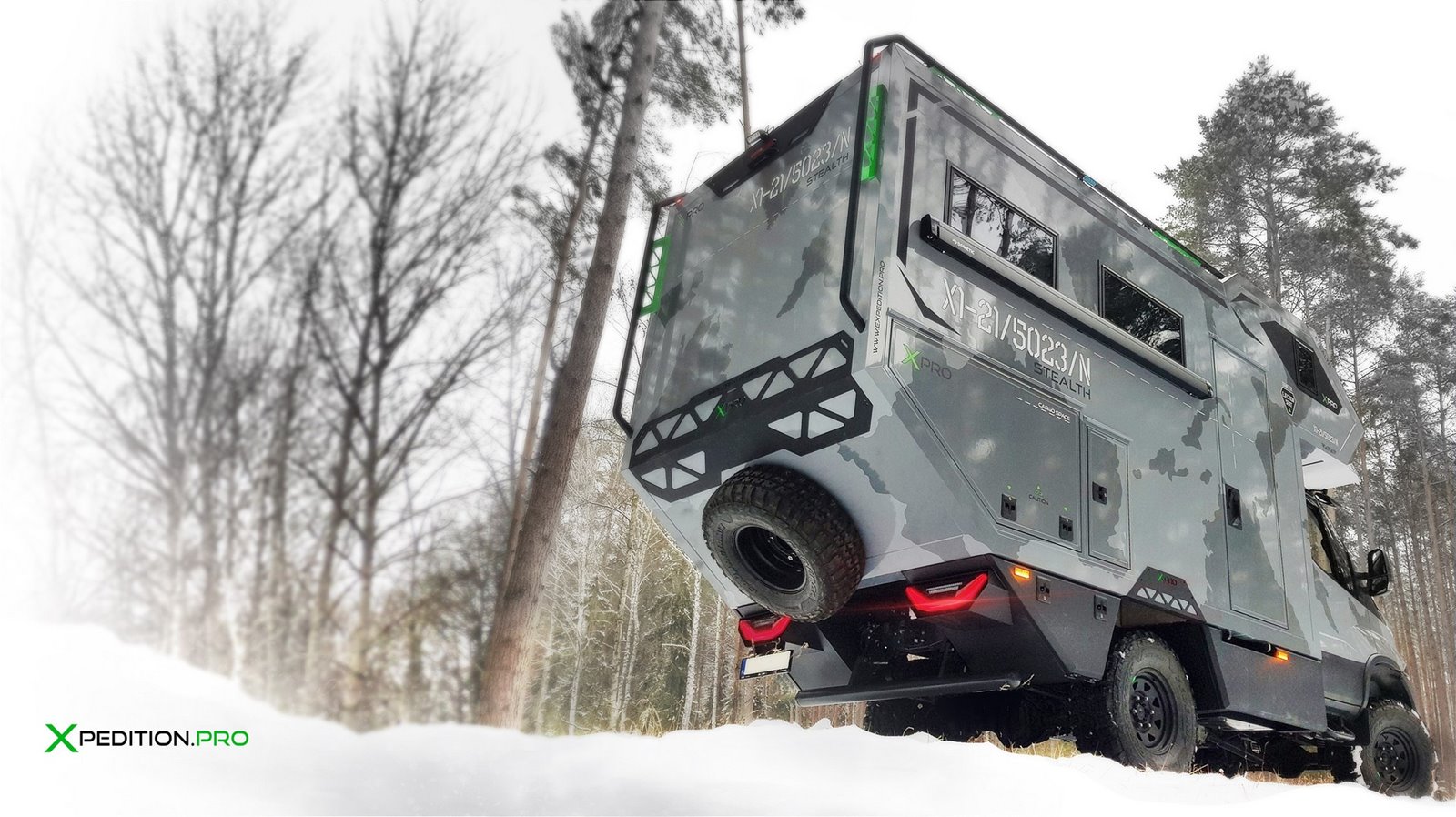 The XPro One is a comfortable rolling fortress
The XPro One is offered in three different measurements to suit the needs of all families. We are talking about 3,400, 3,780 and 4,175 millimeters in length. The exterior design stands out for the successful combination of flat surfaces with sharp angular lines. If we are told that it is a military vehicle, no one would doubt it.
One of the great points in favor is the design of the rear. It allows to obtain an exit angle of nothing less than 27 degrees. No less striking is the camouflage paint on the bodywork. At the equipment level we can see auxiliary lights, roof bars and 17-inch wheels. They are wrapped in off road tires 37 inches.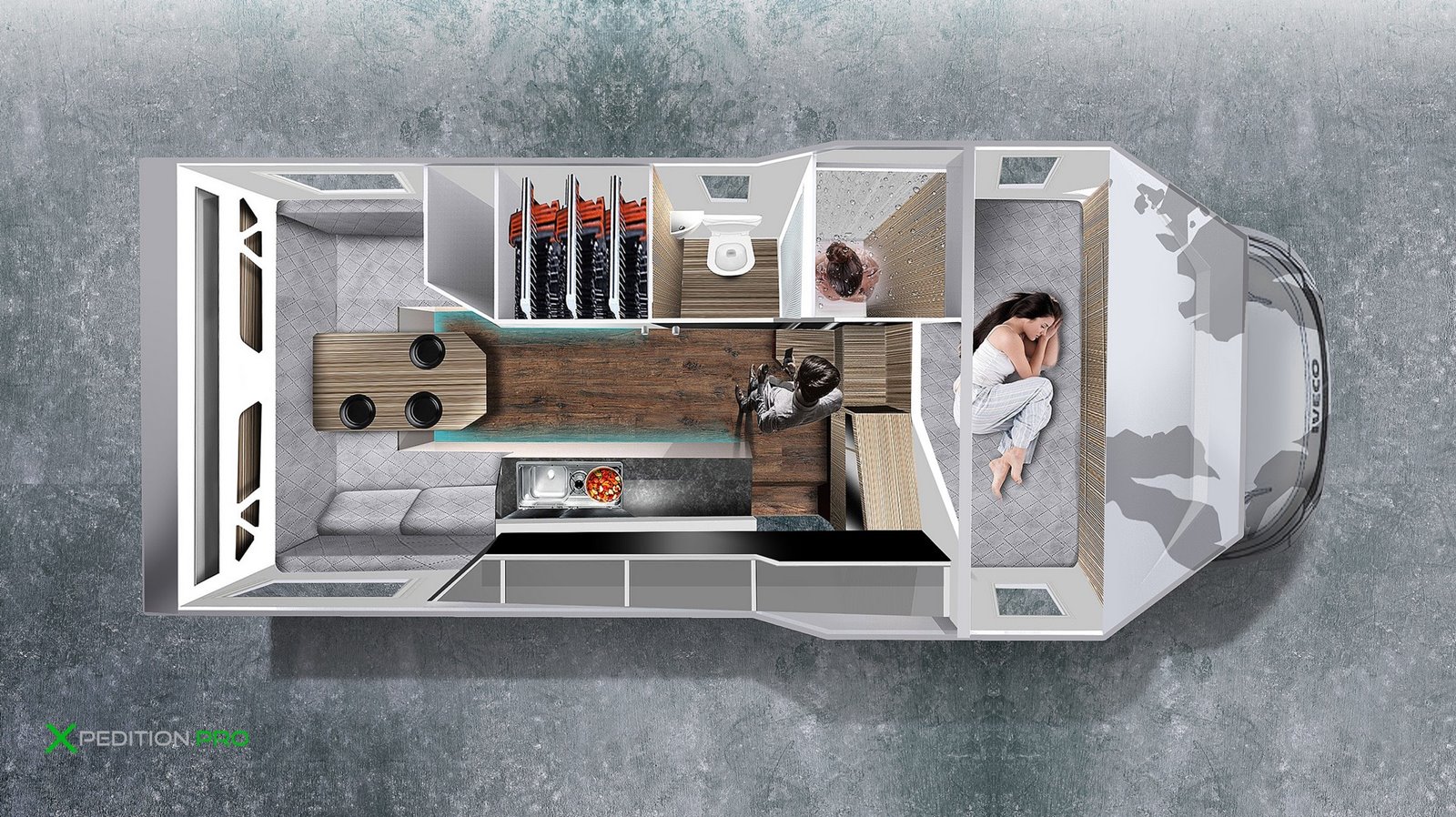 The model also sports a removable gas grill, an awning and numerous storage compartments. Put the icing on the cake multiple windows that give light to an inside «surprisingly comfortable«. It has a sleeping room in the front and a dining room in the back that apparently transforms into a bed for two people.
Other highlights include a refrigerator, toilet, and shower. The XPro One includes a two-burner cooktop. Standard are a diesel heater and two 200-litre water tanks. In option you can accommodate solar panels on the roof. Depending on the company, you can accommodate three people up to ten days «without any external resources«.
Image gallery