More than 48 native Terra projects began the migration process that will make them part of the Ethereum ecosystem, through Polygon. This is a side chain or side chain of the blockchain co-created by Vitalik Buterin.
Ryan Wyatt, CEO of Polygon, he claimed recently in his account on the social network Twitter that the migration process has already started; although he did not mention any kind of relaunch of said projects in the network that he leads.
Among the projects that Polygon will receive, the most anticipated, or at least the most promoted by them, is Open Planet. Is about a platform for the trading of non-fungible tokens (NFT) especially related to art and games. Other allies that have already embarked on their exodus from Terra to Polygon include Derby Stars, The Allegions, DystopAI and Lunaverse.
The fact that both networks, Polygon and Terra, are not compatible means that crucial changes to the code base are required for projects moving from one to the other. For it, Polygon Studios approved the use of USD 450 million of its funds in order to support the new inhabitants of this network in their migration process.
CriptoNoticias reported in May the first announcement made by Wyatt about the migration of a list of Terra projects to the Ethereum sidechain, Polygon. Terra, before its fall, had 15% of the value locked in decentralized applications and was just behind Ethereum when it comes to smart contract execution.
Let us remember that, in May, the cryptocurrencies of the Terra, UST and LUNA network lost more than 99% of their price and caused several projects in that network (and, in general, the entire cryptocurrency industry) to be affected.
Consequences of the migration of applications from Terra to Polygon, from Ethereum
While it is difficult to predict what results Polygon may experience from receiving this many migrating applications from Terra, the increase in interest in the network that hosts the MATIC token could be favorable for its ecosystem. Of course, as long as the entire migration process goes optimally.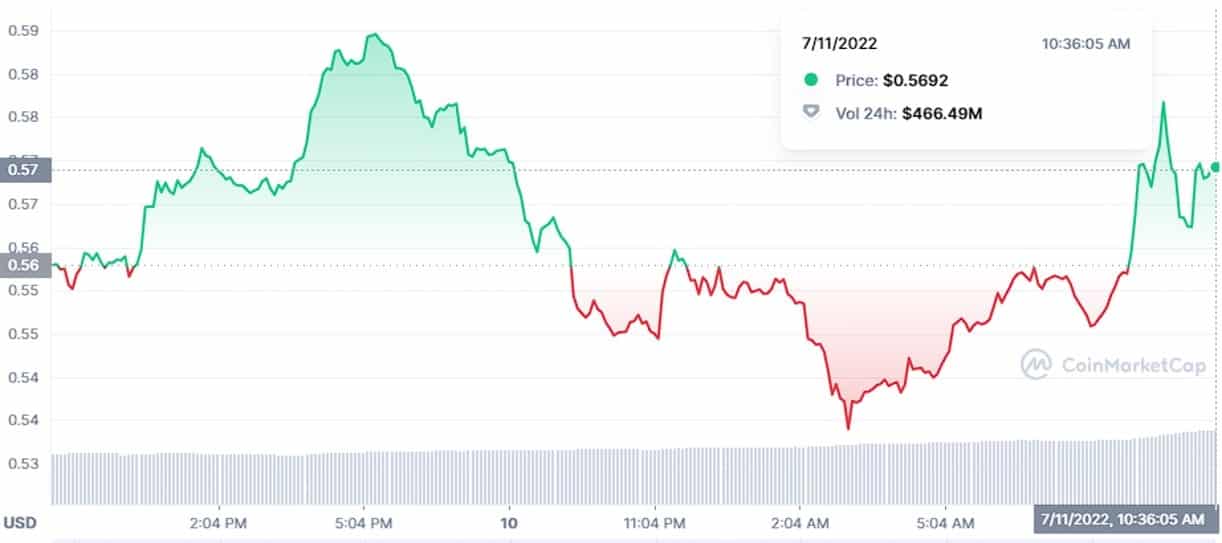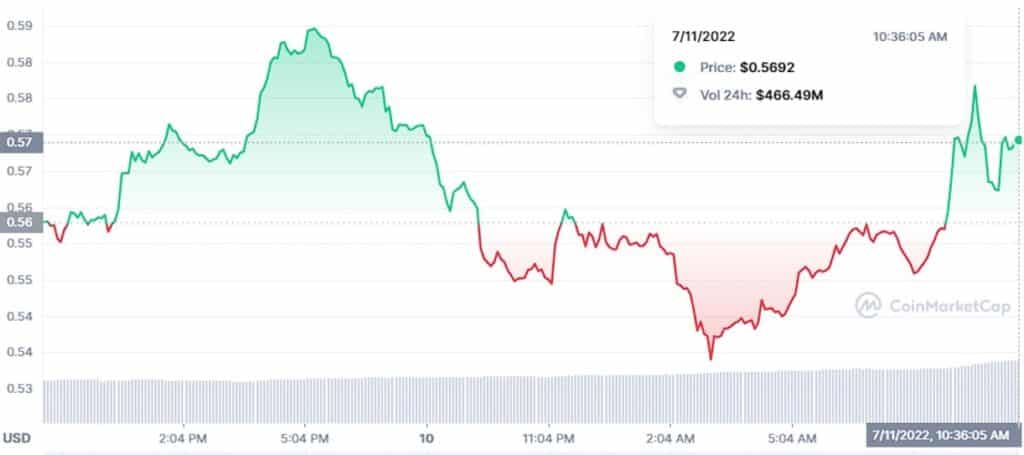 At the market level, the recent announcement about the update of the migration process of the Terra projects to Polygon could have helped to counteract the effects of the bearish trend and the red figures of Bitcoin this Monday. As shown in the graph above, at the time of writing this articleMATIC, Polygon's native token, is up just over 3% in the last 24 hours.