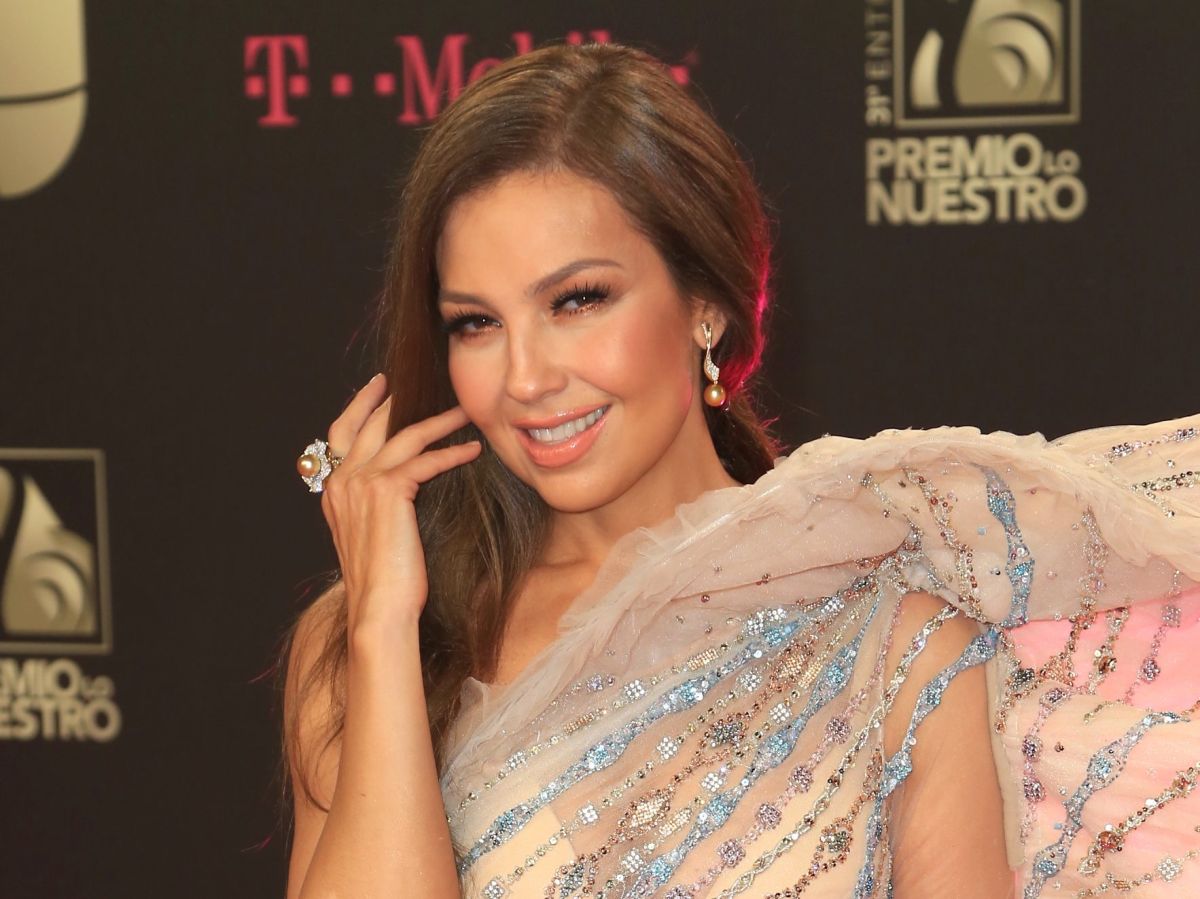 Thalía exposed her stylized figure in front of the pool with an elegant swimsuit with which his fans confirmed that he is at his best.
After the controversy that was generated for supposedly not having supported his sister Laura Zapata with the expenses of her grandmother's funeral, Thalia She continues to cause a stir on social networks with her innumerable occurrences for which she has even been profiled as one of the spoiled celebrities and who currently accumulates millions of followers.
That is how, sure of the beauty she has at 50 years old, paralyzed Instagram with a video in which he showed off a great body while sunbathing at her residence in the United States, with which she showed that in addition to being a talented actress and singer, she also continues to retain a spectacular silhouette.
Sitting by the pool, shaking her long hair while wearing an elegant one-piece swimsuit in shades of pink, violet and gold, it was how the protagonist of the Marías trilogy explained that one of the times of the year that she enjoys the most is summer.
"Total beauty", "Divine", "Great body", "The most beautiful actress of Mexico", "Eternally perfect", "You are a dream", "Always beautiful", were just some compliments that Tommy Mottola's wife received.
And it is that the success that she has obtained is not only limited to Instagram, because during this same weekend the Mexican artist celebrated that she already has 11 million followers on TikTokfor which he thanked his fans for the support they continue to give him over the years, ensuring that he even considers them a true family.
"11 million on tiktok waooooo! My beloved #Thalifans, every day you fill me with so much love, so much joy! Thanks to the people who have joined my Thali-Family on TikTok, who come and share my occurrences. I love you", she wrote along with the short recording in which she recalled some successes she has had on this platform, such as the time she characterized herself as La Doña, María Félix, or the most recent #MarimarChallenge.
You might also be interested in:
–Thalia puts players from the New York Mets to do the "challenge" of Marimar
–Laura Zapata denies having exposed Thalía for not helping her with the expenses of her grandmother's funeral
–Eugenio Derbez joins the #MarimarChallenge and Thalía reacts to the actor's dance steps