The TE-1 project is not something new for us. In early 2021 the UK Zero Emission Vehicle Commission, Triumph Motorcycles, Williams Advanced Engineering and Integral Powertrain joined forces to bring forth the company's first electric motorcycle. Baptized as Triumph TE-1this bike is already facing its testing phase.
Initially four phases were established for the development. Recently, the British firm has confirmed the success of the third phase. That means that the Triumph TE-1 will materialize in a test prototype. It will be over the next six months when this fourth phase will be developed. The objective is to show it to the public on the track after summer.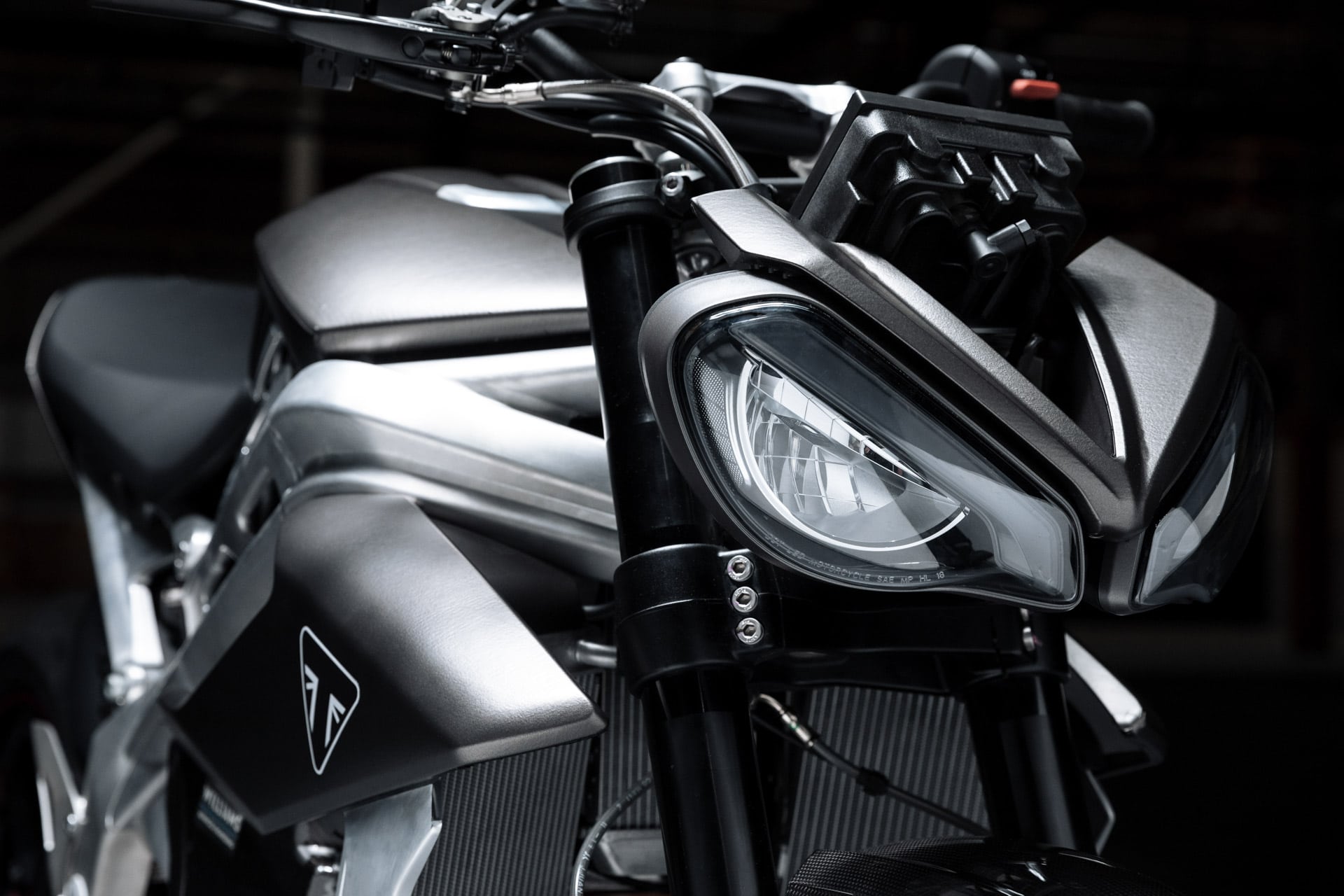 Inside the Triumph TE-1
The third phase has given this motorcycle all the elements of the cycle part and electronics. Frame, subframe and swingarm have been created from scratch; while elements such as headlights or wheels are inherited from other models. At a technical level we also find some elements already seen in the brand.
This is the case of the Gates Carbon belt transmission system, the electronic suspensions with Öhlins inverted forks, the Brembo M50 monobloc calipers or the Triumph control software. The battery pack, meanwhile, is the work of Williams Advanced Engineering. This optimizes the center of gravity and has been adjusted to the requirements of an electric motorcycle.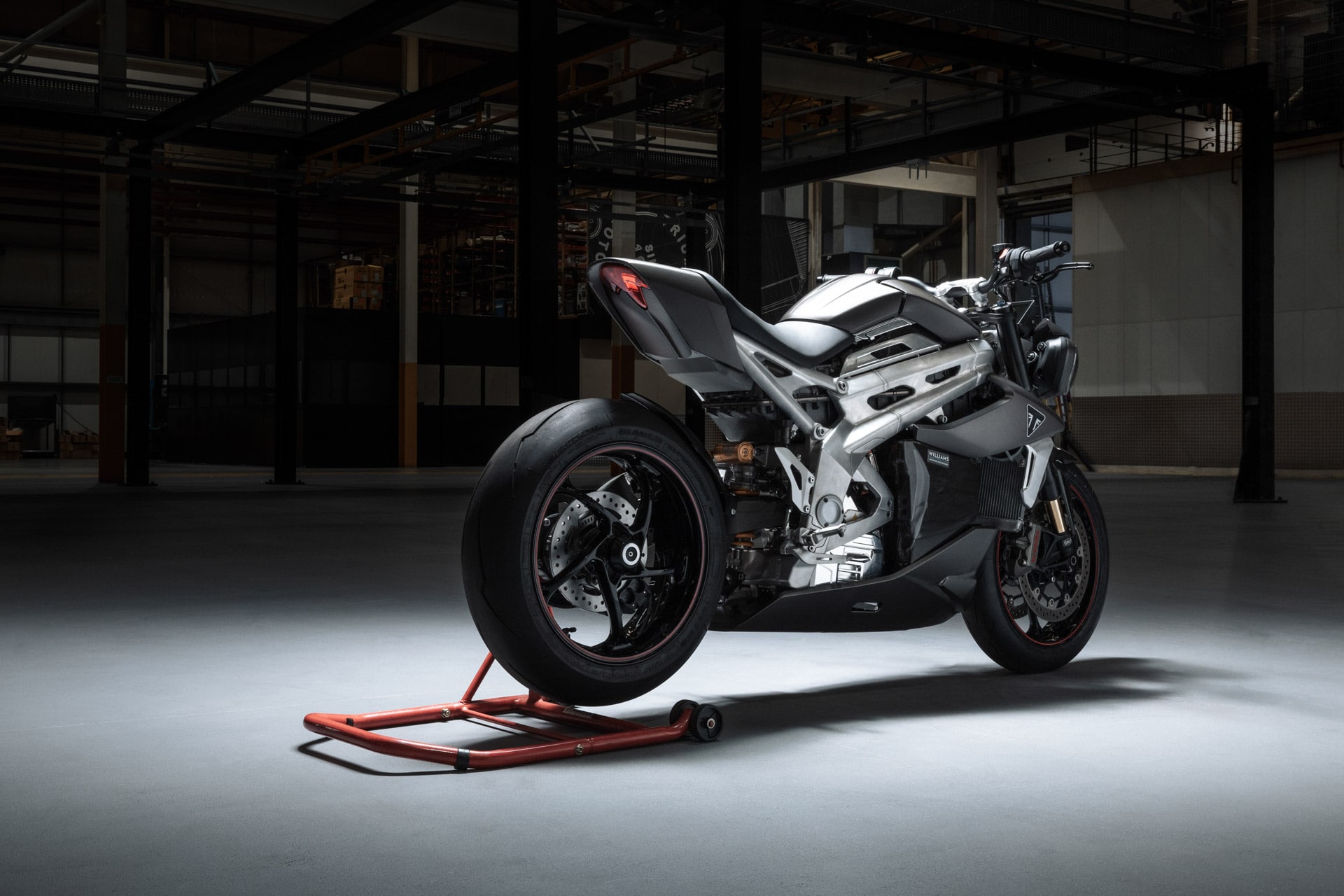 The package consists of a vehicle control unit, DC/DC converter, integrated cooling system, charging port and stylish carbon covers. The engine has been developed by Internal Power. It is able to develop in theory plus 500 kW (670 hp)although its application for the final model will be less.
In the prototype, the 15 kWh battery has a maximum power output of 170 kW (231 hp) and a continuous output of 130 kW (177 hp). The motor is tied to a scalable integrated inverter combined with silicon carbide commutator technology and integrated cooling system. The University of Warwick has been in charge of developing the software of management
Image gallery