A few days ago, Toyota showed us its Guinness Record achieved with the Toyota Mirai, your hydrogen car. Now in the magazine that Toyota publishes in the UK, the brand has introduced us to what they have dubbed the «Mini Mirai».
It is the first car of hydrogen powered remote control (RC). The little model a 1/10 scale It is based on its older brother, the Toyota Mirai powered by a hydrogen fuel cell.
To create the Mini Toyota Mirai they enlisted the help of Bramble Energy, a company specializing in miniature hydrogen applications, and the scale vehicle company Tamiya. For the bodywork, Tamiya used its expertise to create a 1/10 scale replica of the new hydrogen saloon. As a starting point Tamiya used as a base the TT-02 RC and to achieve a striking resemblance every inch of the vehicle was inspected, and even the color of the Mini Mirai (Scarlet Flare) is an exact replica of the real car.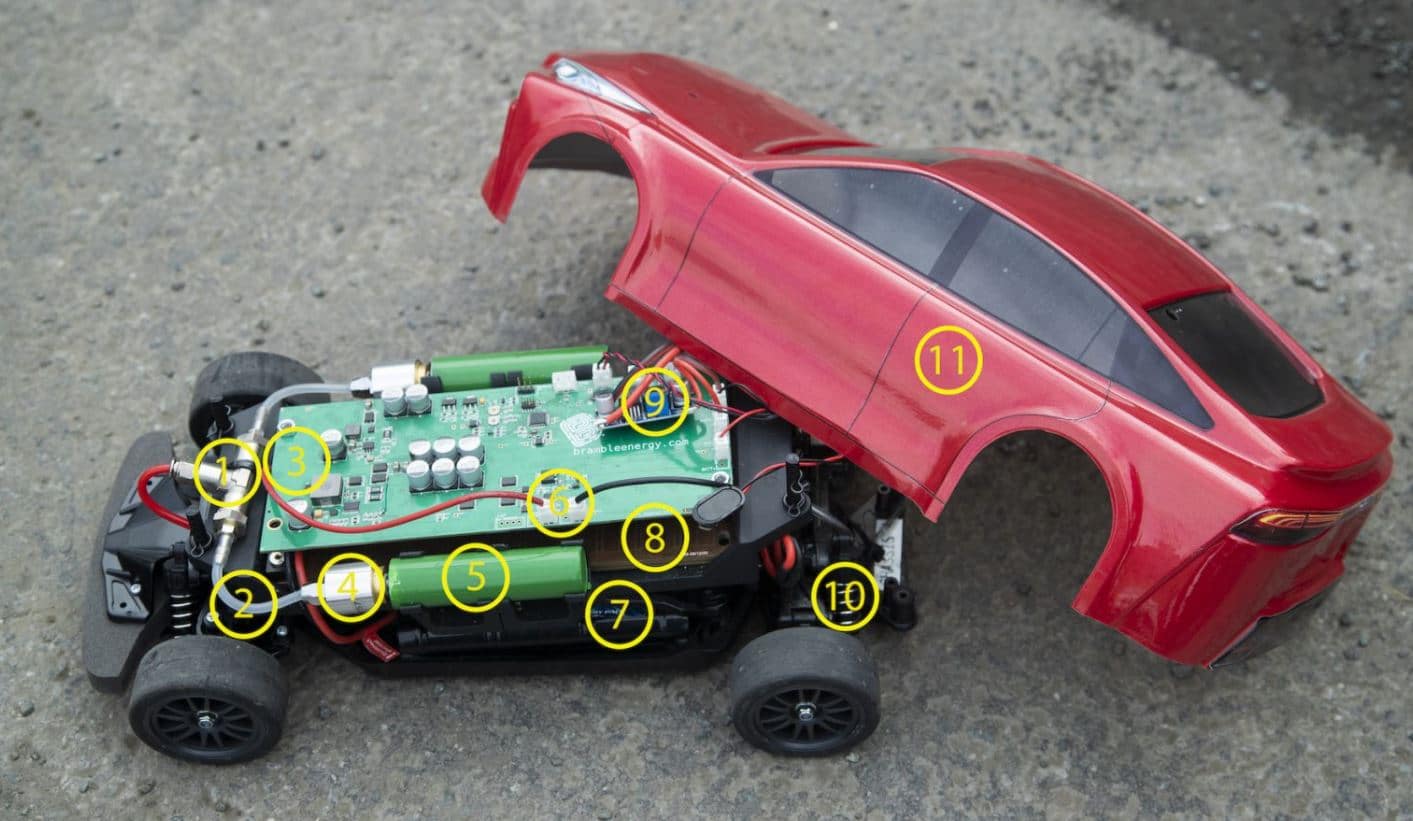 The scale model has everything you need, from a hydrogen manifold to a hydrogen inlet tube through an electronic control board, a hydrogen regulator, a hydrogen storage system, a power terminal of the cell. fuel, a battery pack, a PCBFC fuel cell range extender, a voltage regulator and much more.
The Bramble Energy system provides around 20 watts of power which offers us twice the operating time compared to a conventional RC car that runs on batteries.
Undoubtedly, we are witnessing a very interesting bet for the future and it is that Toyota has always said that electrics are fine but that what really represents the future is hydrogen and therefore, it should not be put aside.
Source | Toyota UK