Under the project code name SE 037, Lancia started cooking in the 1980s the last rear-wheel drive model that won the World Rally Championship and the Group B Manufacturers Championship in 1983. As we already told you, now a Italian company wants to revive the myth and will manufacture 37 units of the Kimera EVO37.
Based on the Lancia Montecarlo, the original racing model was developed in collaboration with Abarth, Dallara and Pininfarina. Located in the rear central position, Lancia mounted a 2.0-liter transverse inline four-cylinder engine from the Montecarlo, but in this case it was placed in a longitudinal position to improve weight distribution.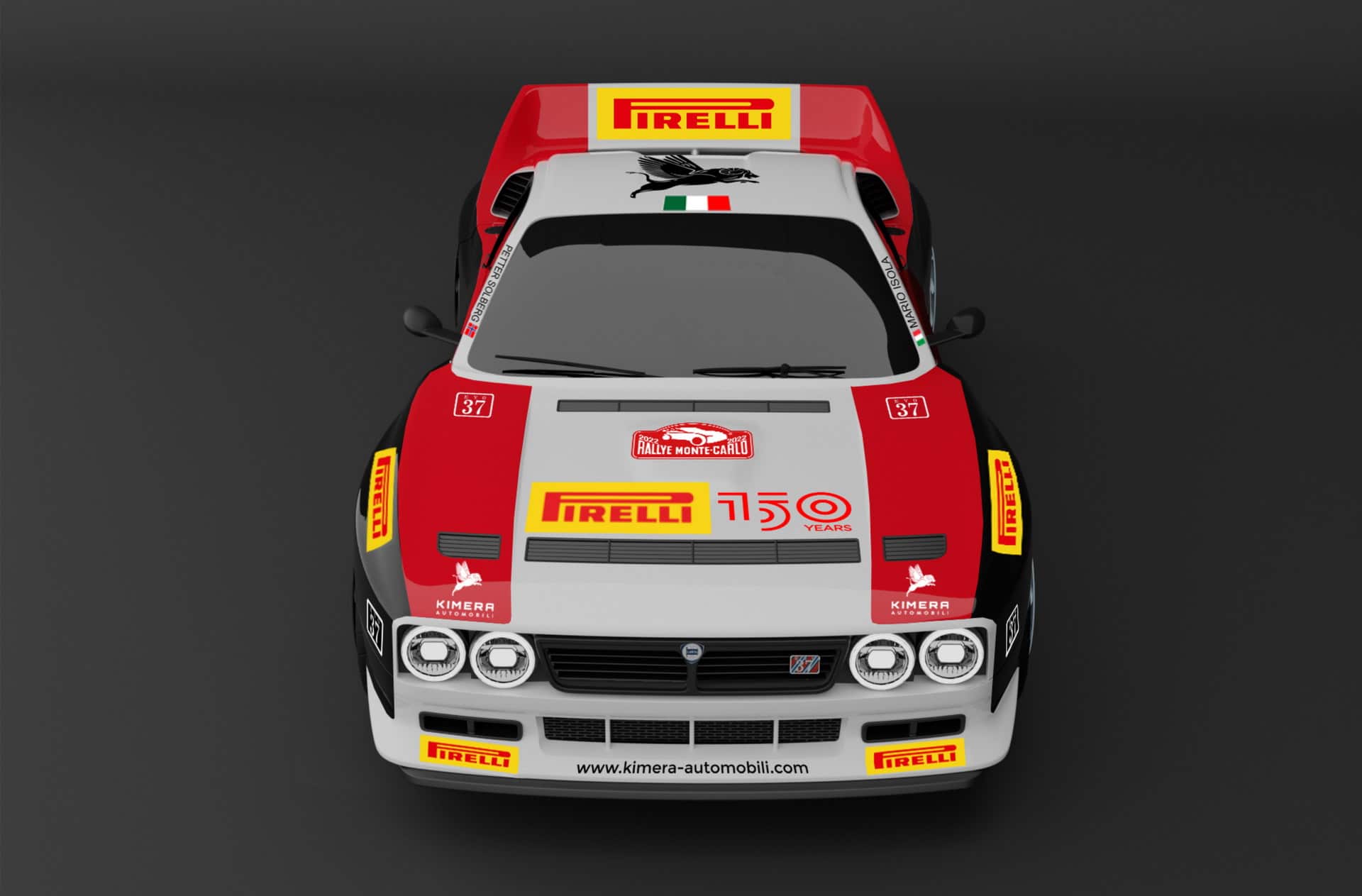 To improve and guarantee performance, Lancia equipped this four-cylinder engine with a dry sump lubrication system and a supercharger, which resulted in a final power of 265 hp. The mechanics were mated to a five-speed ZF transmission.
To contain weight, improve preservation and prevent rust, the Pininfarina-designed body was formed from Kevlar and fiberglass. True to the original recipe, Kimera Automobili wants to relive the glory days of the 037 with a limited production of this restomod that has been seen in the shake down of the Monte Carlo Rally.
A very special Kimera EVO37
The Kimera EVO37 looks a special livery for the occasion, with Pirelli logos. The wrap that combines white, red, black and yellow has been created to celebrate Pirelli's 150 years as a tire manufacturer and its rally victories.
The team includes Peter Solberg, WRC veteran and 2003 WRC champion. Alongside him is mario isola, Director of Motorsport at Pirelli. After the shake down and throughout the weekend, the car will be on display at the Place du Casino in Monte-Carlo.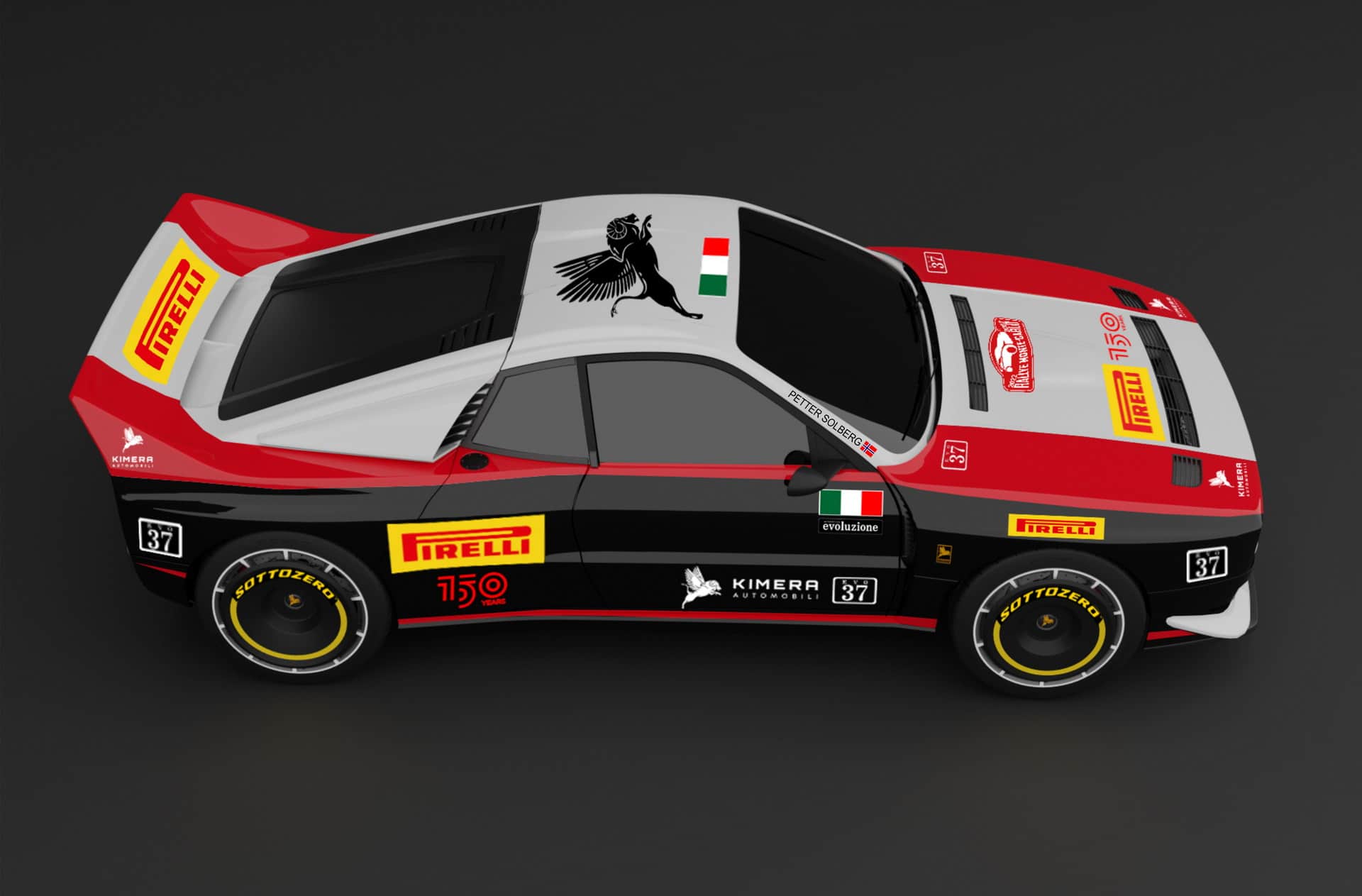 The engine that resides behind the seats, in a longitudinal position, remains the same. The 2.1-liter block manufactured by Italtecnica is maintained, with the redesign of the Lancia engineer Claudio Lombardi. With turbocharging involved, it now develops 505 hp (377 kW) and 550Nm of maximum torque.
They put the icing on the cake propulsion and manual transmission. At a technical level, the Öhlins suspensions and the Brembo carbon-ceramic brakes now stand out. Only 37 units will be manufactured, each with a base price of 480,000 euros. debuted in the Goodwood Festival of Speed.