Featured at the Pebble Beach Concours of Elegance in 2019, the bugatti centodieci dazzle from any angle. Since the world premiere of the sports car, the Bugatti development team has been working on the technical implementation of the limited production model. It had to exceed all quality and safety standards.
The engineers first delved into the calculations of the bodywork, aerodynamics, engine and transmission. They simulated the airflow in the vehicle and checked all components, even the smallest screw. Meanwhile, the design team checked the style closely with the developers before designing the surfaces.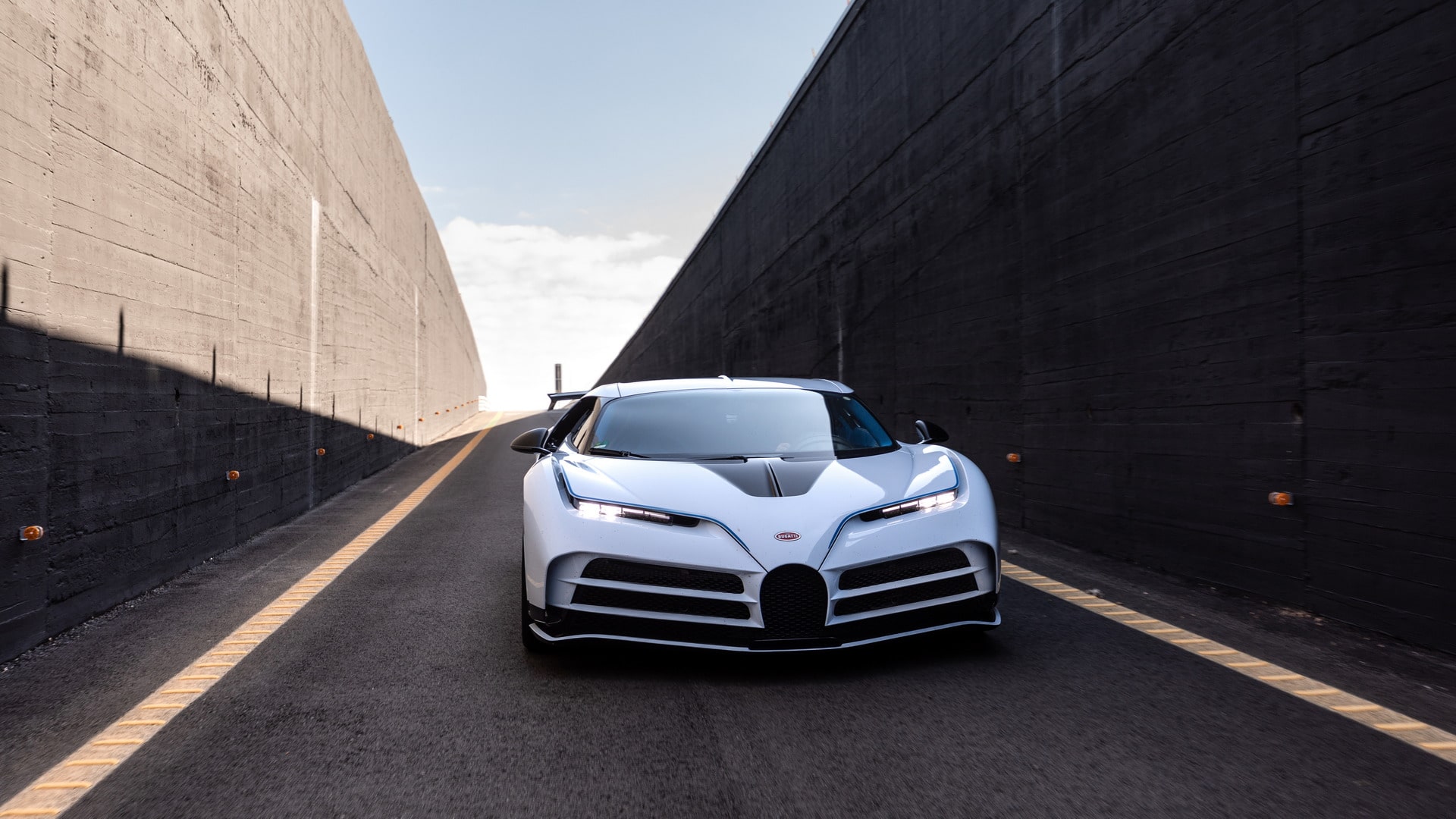 After finishing developing the exterior and running more advanced simulations in the wind tunnel, the Bugatti Centodieci was tested at the Nürburgring to finish tuning the chassis.
They adjusted the curvature of the components according to the incidence of light, so that the appearance was consistent in all lighting conditions, an elaborate development process. Finally, and after more than a year of design and simulation, the team developed the first test drive of the Bugatti Centodieci.
Now after four years of development and more than 50,000 km traveled in the testing phase, the Centodieci starts production at Molsheim Atelier. 1,200 km per day were traveled, stopping only for technical checks, driver changes and refueling. Every aspect of the Centodieci has been evaluated by expert test drivers.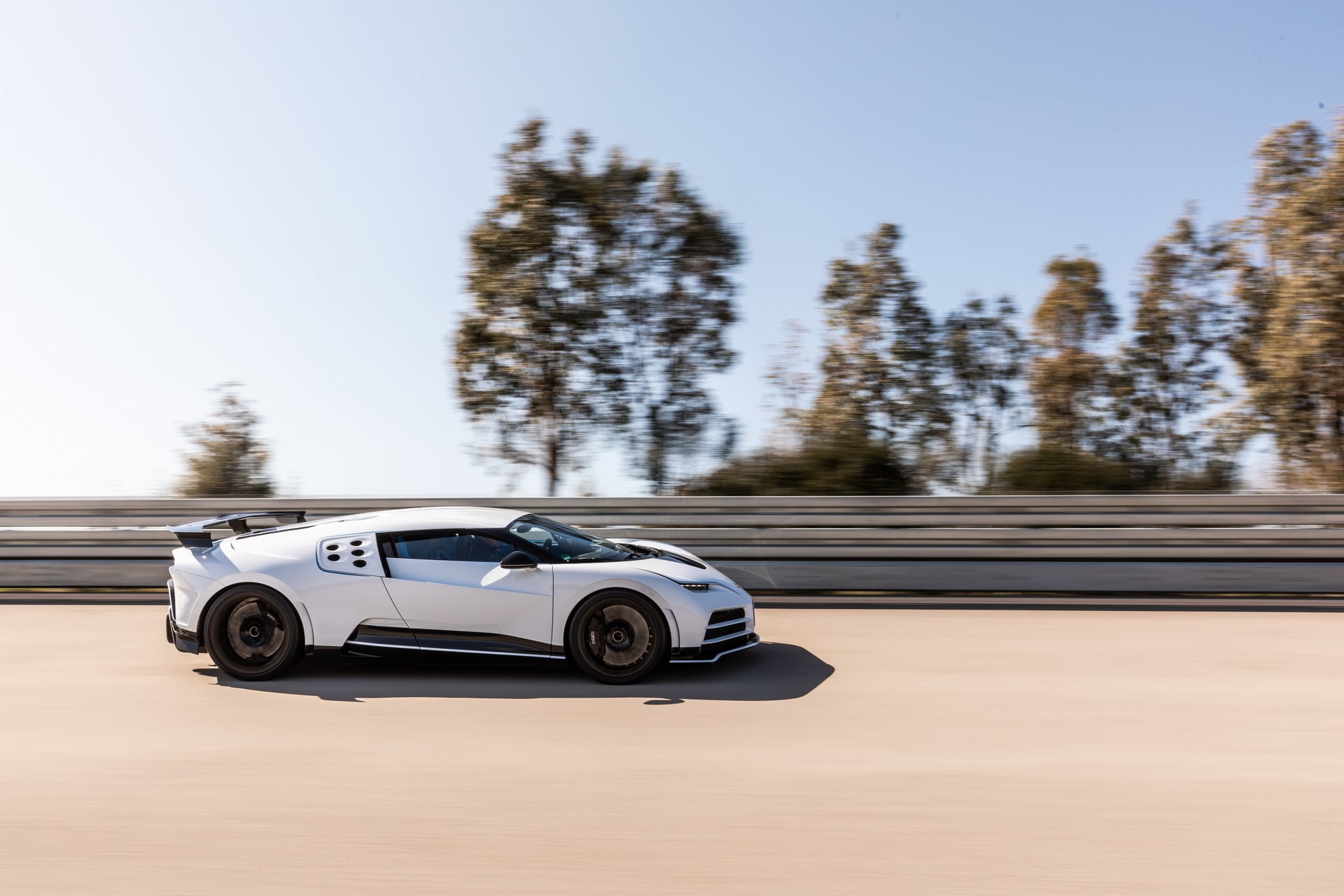 W16 block under the hood of the Bugatti Centodieci
Like the Bugatti La Voiture Noire, the Centodieci has been developed on the platform of the Chiron. However, it sports a very different look to somehow mimic the lines of the famous Bugatti EB110 Super Sport. This is especially noticeable at the front, where we can see a small horseshoe-type grille like the classic model.
In terms of design it is spectacular, although it is not made for all tastes. there will be only 10 copies in production that will be delivered this same 2022. Each of them has an exorbitant price of 8.9 million dollars before taxes, or what is the same, approximately €8 million at the current exchange rate. They sold out in a few hours.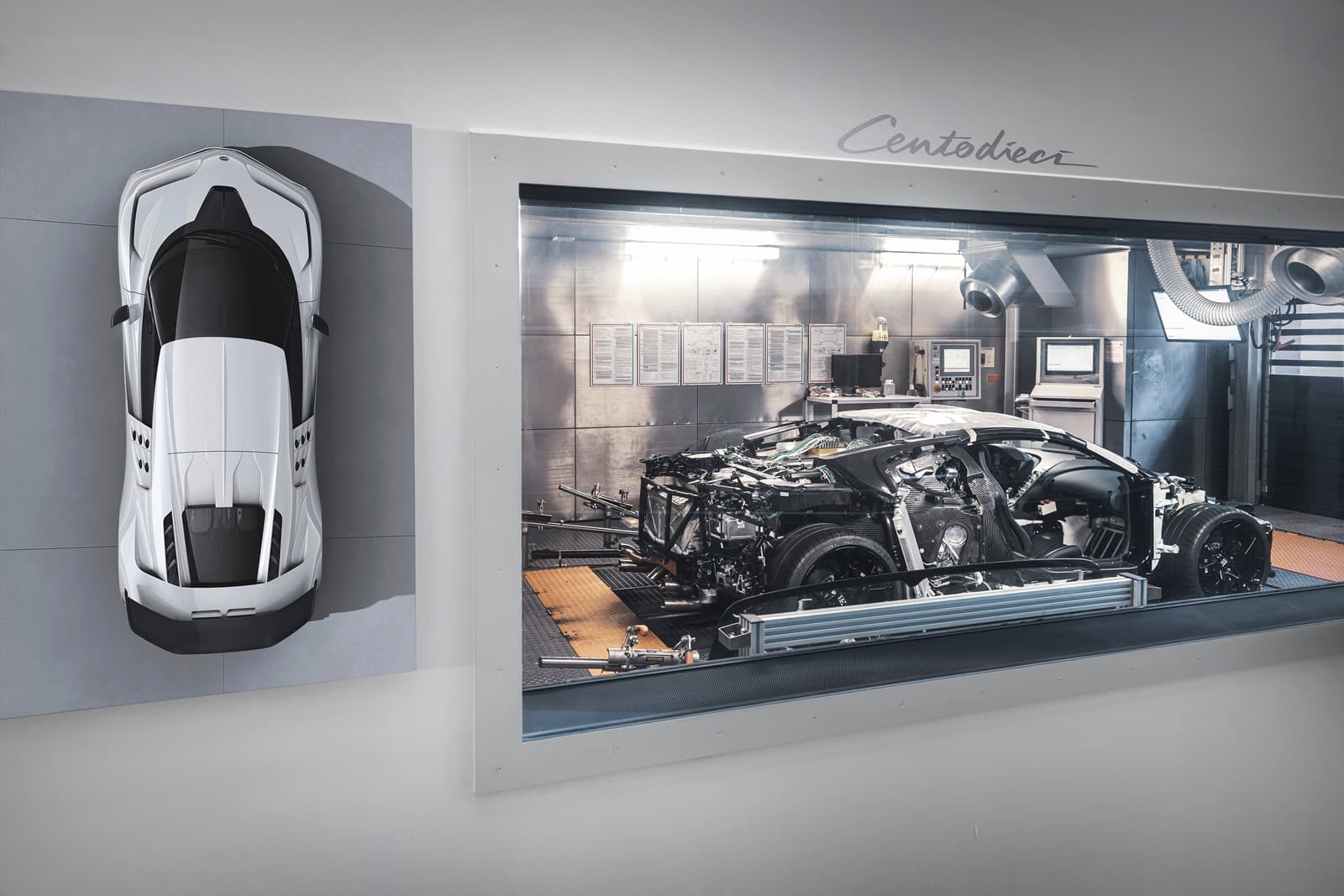 In the engine compartment we find the well-known 8.0 liter W16 block manufacturer. It is the same one found in the Bugatti Chiron. The power figure has been increased by 100 hp to the 1,600 hp (1,176 kW) and 1,600Nm of maximum torque. It declares a 0 to 100 km/h in 2.4 seconds, a 0 to 200 km/h in 6.1 seconds and a maximum speed of 380 km/h.
Image gallery