It is undeniable that the camper vans are trendy. Many adventurers are choosing to get one of the models that already come out of the factory with these characteristics. However, many others wonder if it is really worth carrying out such a large outlay. But… Is it possible to cheaply camperize a Volkswagen van?
It is always a good idea to study very well what our needs are. Currently there are multitude of accessories what can they do to us do the trick at low cost. A clear example of this is the latest creation of the commercial arm of Volkswagen. The company has introduced a new line of swap bodies that convert the Caravelle into a motorhome.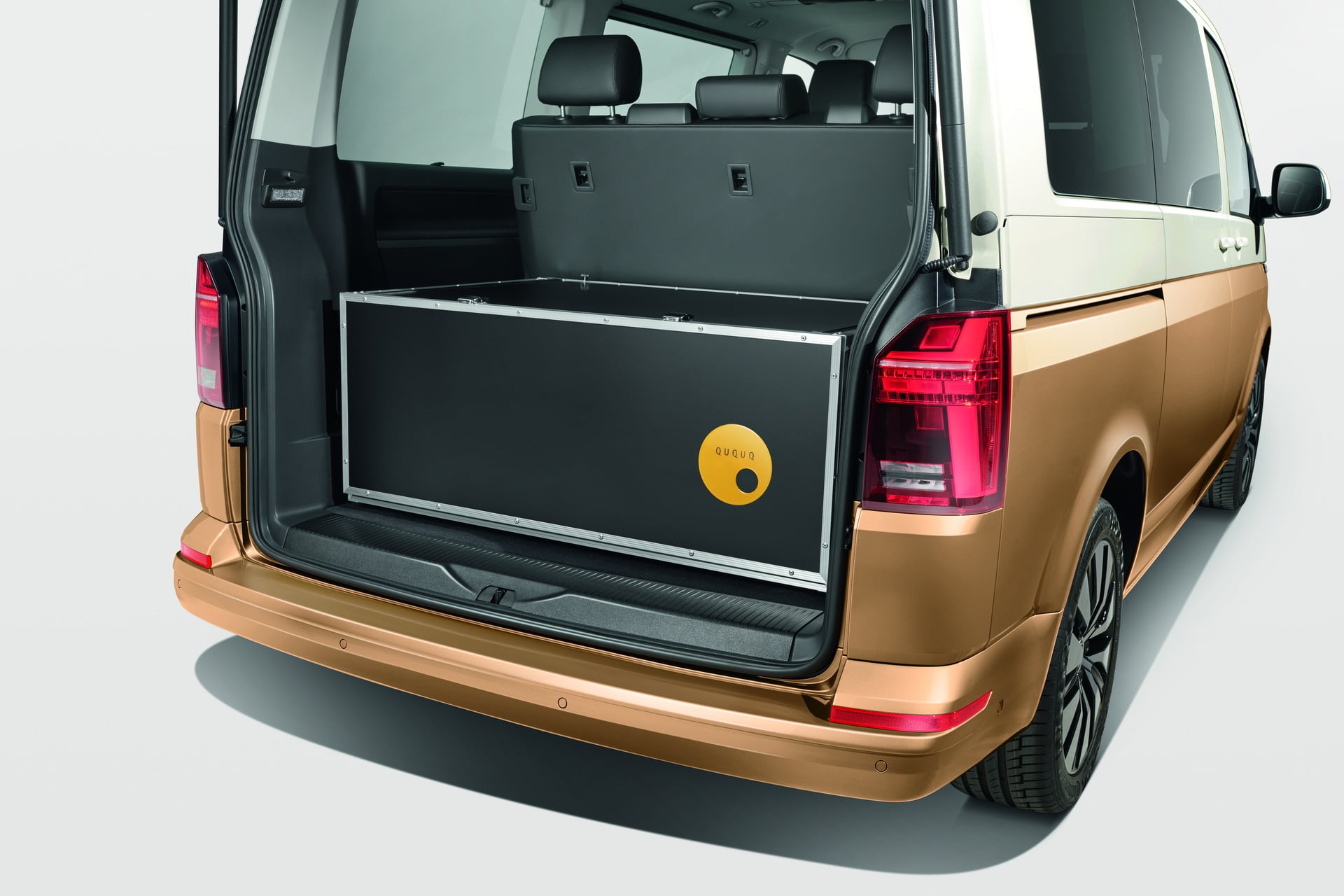 The "only" catch is that for now this accessory is only available in the UK. This box is intended to provide owners with everything they need to go camping in an easy-to-install unit. If you are interested, do not worry too much either, there are multiple companies that offer you similar accessories at a good price.
The accessory to cheaply camperize a Volkswagen van
This accessory was designed in response to the Covid-19 pandemic, which forced many users to cancel trips abroad. thanks to him we can have a very complete mobile home. The new line begins with the freestanding folding mattress accessory, which is available for €589 at the current exchange rate (495 GBP).
Those looking for a little more comfort can get the KombiBox. This can be installed not only on the larger T6, it will also fit on a Volkswagen Caddy. In just a few minutes it offers us a bed, a kitchen area, a water supply and a generous cargo space for €3,285 at the current exchange rate (2,760 GBP).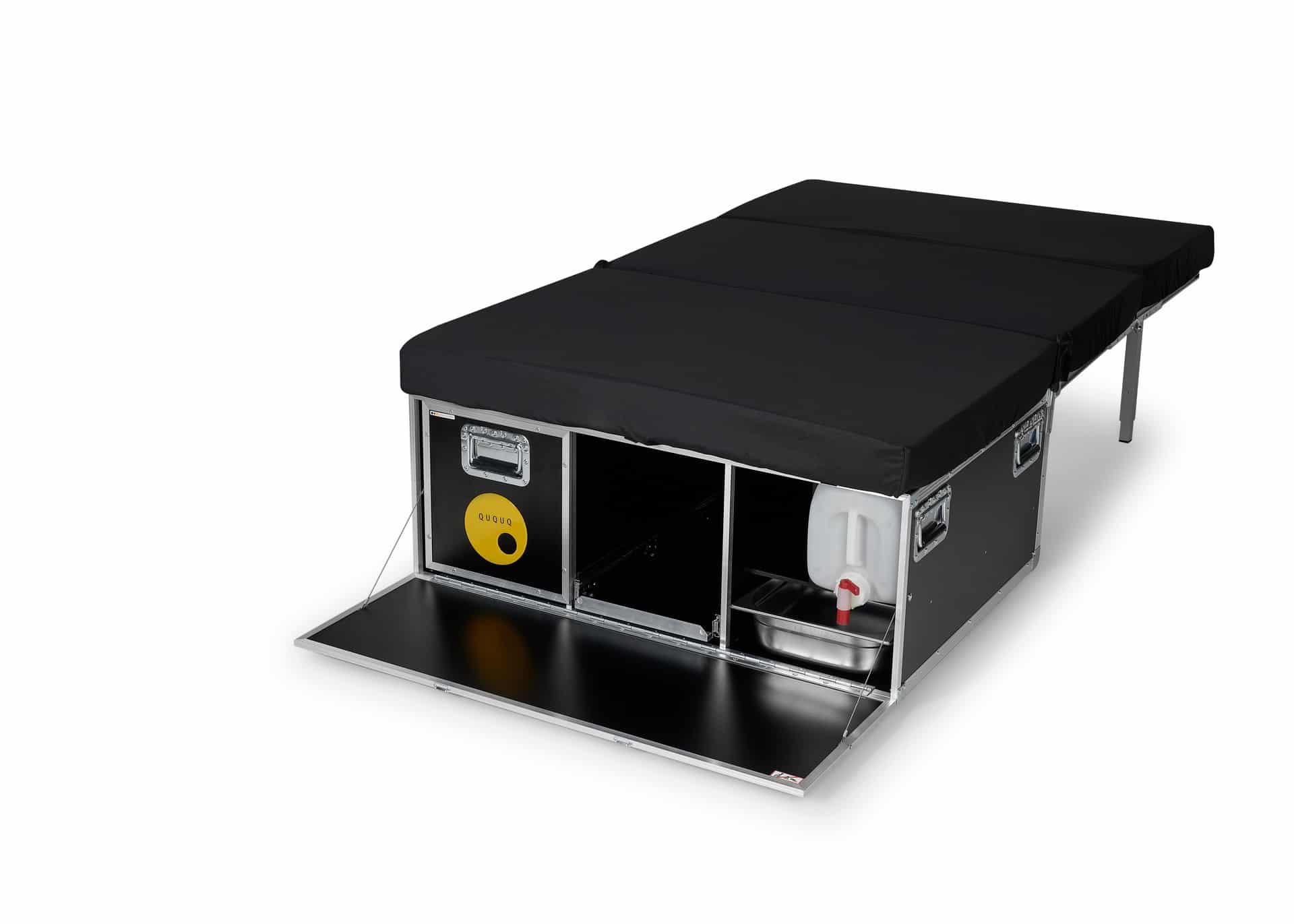 As a more complete accessory we have the BusBox range top. It is compatible with the Volkswagen Caravelle T5, T6 and T6.1 generations of vans. It has a bed, a mattress and a kitchen area. This offers space for a two-burner stove, an extendable storage area and a water supply. Cost €3,976 to change (3,340 GBP).
Image gallery