Despite the fact that the Toyota Hilux is considered one of the toughest pickups on the market, it seems that Toyota has wanted to curl the loop and take the model to another level with a new authorized version developed by specialists in extreme engineering Arctic Trucks.
Under the name of Toyota Hilux Arctic Trucks AT35, the Japanese brand presents us with a model based on the Invincible X Double Cab 2.8L. This is a model that features extensive chassis, suspension, handling and styling enhancements that deliver even greater off-road capabilities and amplify the look.
Founded 30 years ago, Arctic Trucks has extensive experience in your field. His many formidable accomplishments include the first vehicle to be driven to the Magnetic North Pole and the first passenger vehicle to cross Antarctica.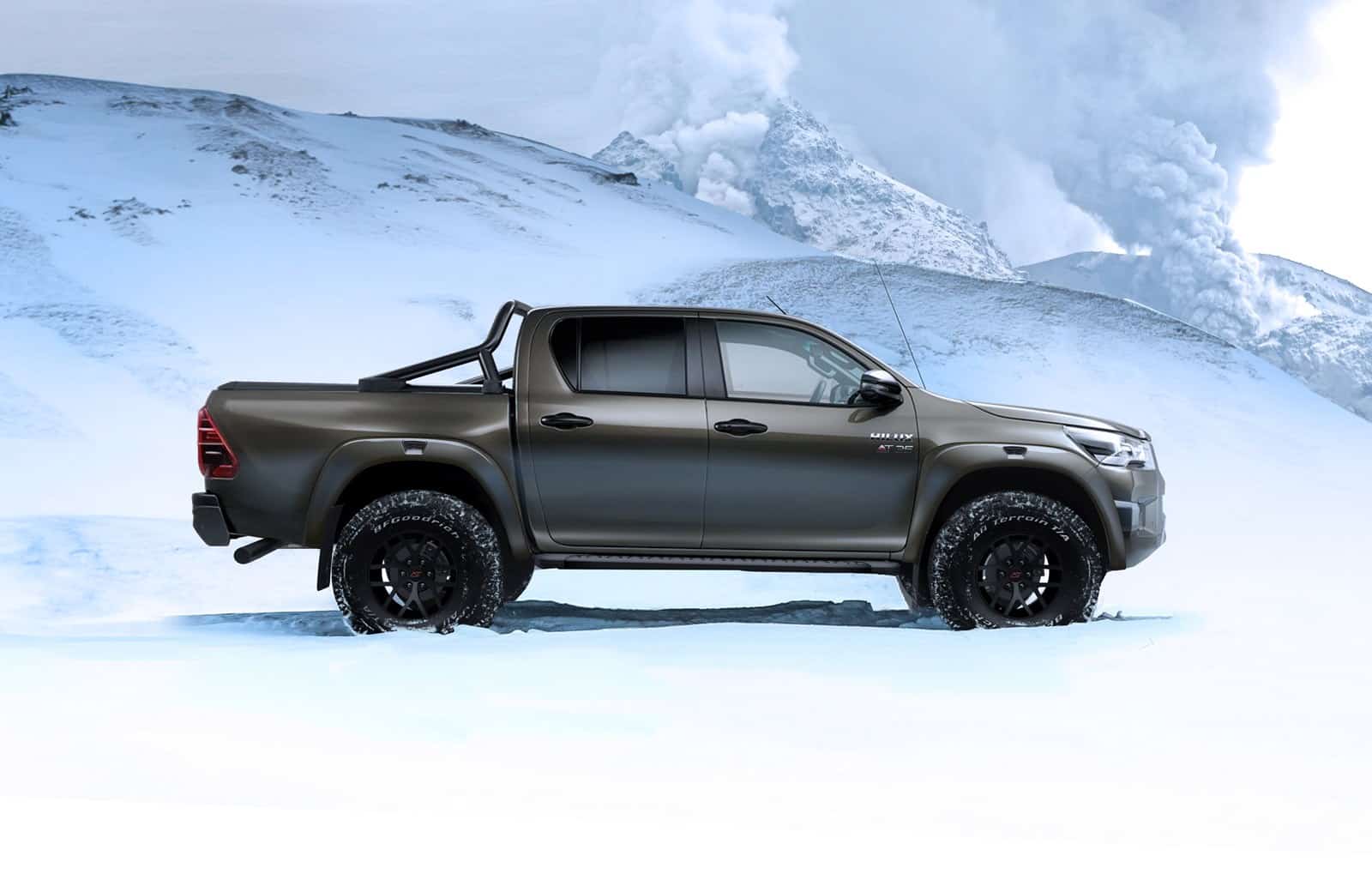 The new 2.8-liter diesel engine and six-speed automatic transmission are the same as the Hilux currently on the market.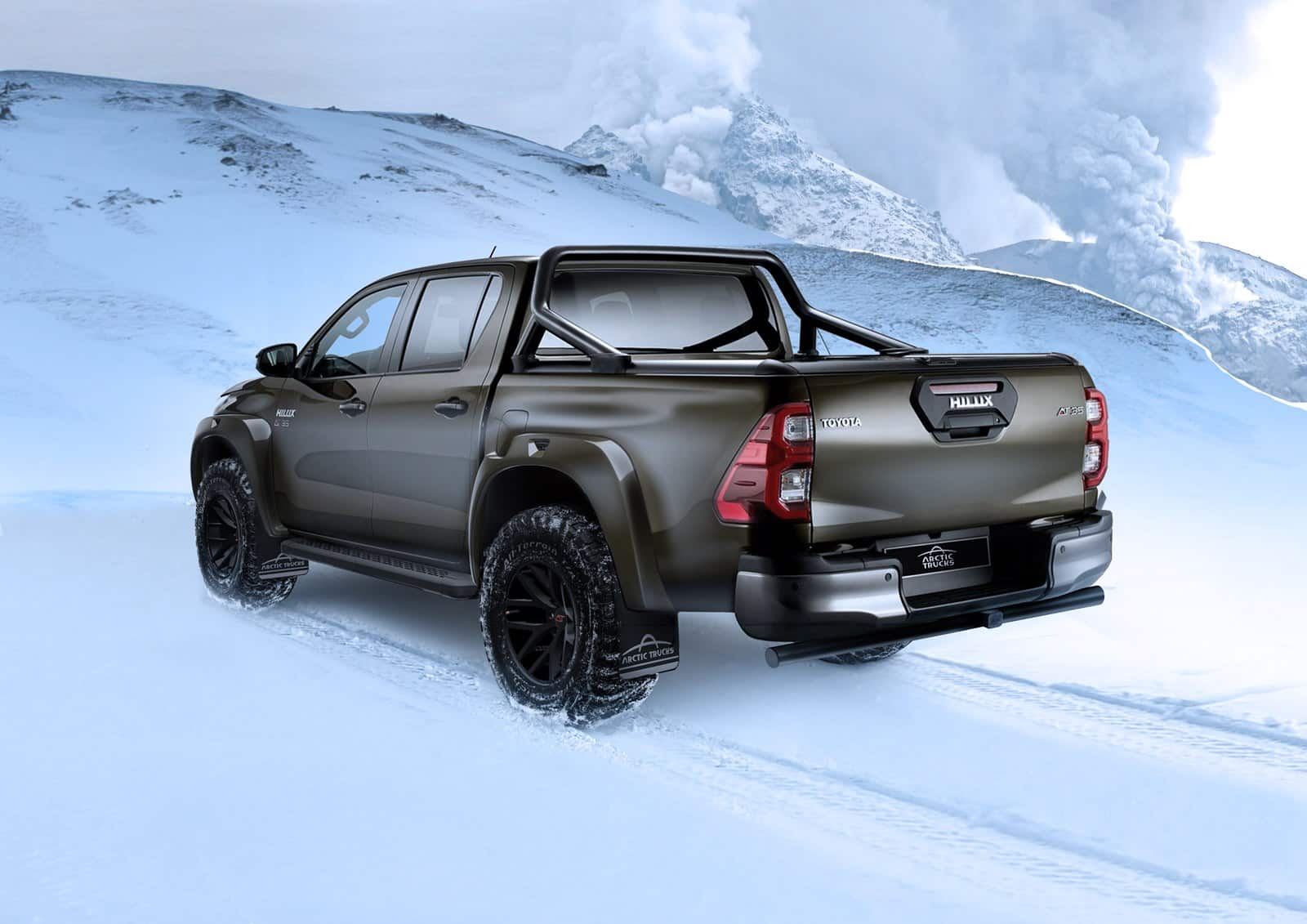 What news does the Hilux AT35 offer us?
The new Hilux AT35 it benefits from changes that increase its ground clearance (by 65mm) and its approach and departure angles (+9 and +3 degrees). Key elements include the reengineering of the vehicle's frame, interior arches, bodywork, and the installation of 17-inch Arctic Trucks alloy wheels with 35-inch BFGoodrich KO2 All-Terrain tires.
Its suspension system includes front springs and shock absorbers, stabilizer bar adjustment and rear shock absorbers.
Styling features include body elements, an AT35 badge, and a 30th anniversary decal. Each vehicle comes with a Arctic Trucks individual certificate of authenticity.
An inflate / deflate kit can be installed on board, with a 12V compressor mounted in the engine compartment.
All the functions of this conversion are performed by the Arctic Trucks technicians to original manufacturer standards while maintaining Toyota's factory five-year vehicle warranty.
Although they have not confirmed it to us, it seems that Toyota Spain is considering bringing some units of the model to our market.
Source | Toyota UK