We share the top ten of the best spas in Mexico and the services they offer to relax and forget about stress.
There are more and more spas in Mexico, which, in addition to offering a wide variety of services to pamper and relax, impress with their luxury and beauty.
Meet the best spas in Mexico
It may interest you: Luxury spas: The best in the world
Fifth Monastery
Where: Valle de Guadalupe, Ensenada.
Why visit it: There is a powerful reason to visit: you can have wine tastings while you relax.
Treatment offered: Chardonnay antioxidant.
There are plenty of reasons to go to Baja California, and one of them is to visit the extensive Valle de Guadalupe, a wine-growing region that competes with Mediterranean grape-producing countries such as France, Italy and Greece.
Now imagine enjoying the benefits of wine in your body, in a cozy place: that place is the Quinta Monasterio spa, surrounded by an incomparable view of the vineyards.
There the therapists specialize in wine therapy in wet and dry treatments, to cleanse, soften and revitalize the skin.
We recommend the Antioxidant Chardonnay, the most exciting ritual in the house, with which you will immerse yourself in a French oak barrel sauna.
The experience includes a face mask with chardonnay mud, therapeutic massage, breakfast and, of course, an aromatic glass of wine!
Telephone: 646 688 1011. www.quintamonasterio.com.mx/spa
Cartesian Spa
Where: Puebla.
Why visit it: It is one of the few places in Mexico that cares for its guests to experience luxury from the mental, spiritual and physical angles.
Treatment offered: Rejuvenating Massage and Body Wisdom.
If you don't want to go too far from CDMX and want to visit a destination with great history and tradition, nothing better than exploring the Cartesiano Spa, in Puebla.
Its treatments were created by experts in holistic themes, who took into consideration the map of life to guide you along paths of well-being through the four cardinal points: peace of mind, emotional balance, physical rest and awakening from the subtle.
Its signature treatment calms and revitalizes the body through sounds, oils and nodular movements.
Telephone: 222 478 6900 www.hotelcartesiano.com/spa-cartesiano/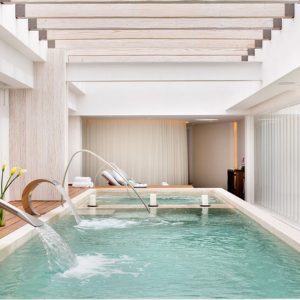 Marquis Spa
Where: Marquis Reforma Hotel, CDMX.
Why visit it: It is a comprehensive space that has the most extensive variety of treatments in the Mexican capital.
Treatment offered: Egyptian bath.
It is legendary in the city and, in addition, it will fulfill your dream of being Cleopatra for a day thanks to the most restorative treatment of all, the Egyptian Bath, in which for 120 minutes you will feel like the famous queen.
It includes body exfoliation with seaweed from the Red Sea, to then give way to purification through a wrap in which the pores are dilated to absorb the oils.
Then? A hydromassage in which the famous milk powder is poured that hydrates and makes the skin glow, evoking the routine of the monarch. Once the session is over, your skin will feel incredibly soft and radiant.
Telephone: 55 5229 1200 www.marquisreforma.com/spa2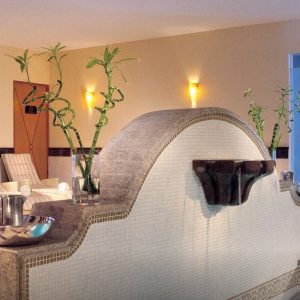 Sense (Spas in Mexico)
It may interest you: Beauty and relaxation in the most famous spas in the world
Where: San Miguel de Allende, Guanajuato.
Why visit it: In the heart of one of the most beautiful magical towns, is this spa, part of the Rosewood hotel, from where you can enjoy enchanting golden sunsets.
Treatment offered: Combo Mole San Miguel.
This Guanajuato sanctuary is ideal for foodies who love design, gastronomy and wellness. Here, the demands of the most picky users are satisfied thanks to the originality of its treatments.
Our favorite? The Combo Mole San Miguel, an almost Dionysian facial, whose texture and temperature is a revelation for the skin that includes an exfoliation with a mixture of mole and cocoa, made exclusively by local artisans.
Thanks to its qualities, this process helps to eliminate dead cells and promotes blood flow.
The session is accompanied by a relaxing massage with organic shea butter and hydration with an herbal potion.
To finish, the experience concludes with a fresh and antioxidant drink.
Telephone: 415 152 9730 www.rosewoodhotels.com/es/san-miguel-de-allende/wellness/spa_rw
Roses & Xocolate
Where: Merida Yucatan.
Why visit it: In addition to its treatments, this boutique hotel and spa is a member of the Historic Hotels of the World for the beauty of the property, an old house.
Treatment offered: Chocolate therapy and spa for children.
If you are on vacation in the Yucatan peninsula, a must-see is Rosas & Xocolate. There, in addition to eating deliciously and staying in its colorful rooms, you will spend an exceptional moment in its spa, an icon in Mérida.
The star treatment? The chocolate facial designed to drain and improve blood circulation; increases the firmness and elasticity of the tissues, which favors the synthesis of collagen and elastin.
It also stimulates the olfactory system by producing a state of relaxation and well-being, and if you take your children with you, they can enjoy an exclusive therapeutic session that of course includes a chocolate tasting.
Telephone: 999 924 2992 www.rosasandxocolate.com
Advanced Clinical Spa Skin Ceuticals
Where: CDMX.
Why visit it: It has an immense variety of dermatological procedures and creams, ideal for skincare addicts.
Treatment offered: Radiance facial.
Do you love going to the dermatologist? This venue will fascinate you, as it brings together the best of science and technology from Switzerland and France.
In its facilities you can perform any treatment, be it an anti-aging, against imperfections or deep cleansing ideal for sensitive skin.
Our recommendation? The Luminosity Facial, for men and women, with which it is possible to get rid of the deepest layers of dead skin, eliminate toxins, improve circulation and seal your skin with powerful serums that protect and nourish the face for longer.
Without a doubt, it is the place par excellence for those addicted to a smooth skin.
Telephone: 55 5572 2293 www.skinceuticals.com.mx
Hare's Eye (Spas in Mexico)
Where: San José del Cabo, Baja California Sur.
Why visit it: Due to its elegance and minimalism, the venue is ideal to disconnect.
Treatment offered: Halotherapy.
Ojo de Liebre is more than a spa where you can relax; it is actually a temple for your body and mind, located in no less than the Solaz Resort Los Cabos.
Its professionals put at your disposal the most advanced therapies and traditional methods to free your spirit.
We suggest the halotherapy service (in the Himalayan salt igloo) that regenerates the skin by reducing inflammation and purifying it, which favors the healing and prevention of dermatological infections.
In addition, it balances the nervous system and relaxes thanks to the abundance of negative ions within the salt chamber.
Telephone: 624 144 0500 www.espanol.marriott.com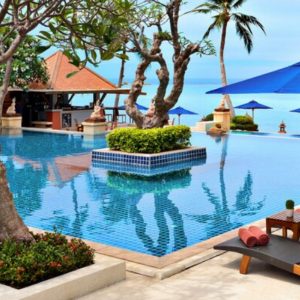 It may interest you: Details to make your home the most 'cozy' space for the cold of January
Remède Spa
Where: The St. Regis, CDMX.
Why visit it: It offers a spectacular view at night while you renew yourself.
Treatment offered: Shirodhara.
Nothing like taking a breath and being pampered beyond your expectations. For this we recommend you try Shirodhara, a therapy inspired by the spiritual practices of India and traditional Ayurveda medicine.
What is it based on? In the application of liquids or oils on the forehead, as a method of restoring the body and treating sleep disorders.
And how it works? The session begins with a body exfoliation and an aromatic oil that falls rhythmically on the forehead to stimulate the areas of the brain and release your thoughts.
At the same time, your hands and feet will be pampered with reflexology. Without a doubt, paradise on Earth!
Telephone: 55 5228 1818 www.espanol.marriott.com
Viceroy Riviera Maya Spa
Where: Playa del Carmen, Quintana Roo.
Why visit it: Elevate your mind and body by traveling virtually through the wisdom of the jungle in the most attractive spa in the Riviera Maya.
Treatment offered: Wayak.
Imagine putting yourself in the hands of an expert whose healing palms are capable of giving you the inner peace you seek.
Here they are clear that the healing powers of the jungle are infinite; therefore, his therapies include plants and essences.
Our favorite treatment? The Wayak ritual (dream, in Mayan), whose purpose is to align the chakras and reconnect with the earth in an enveloping atmosphere, where the copal and heat exert their magic on your body.
Added to this is a brief routine of cupping that provides a sensation of immediate release, all orchestrated by a shaman who prepares emulsions of oils and alcohols macerated in the Mayan K'óoben ecological stove.
Telephone: 984 877 3000 www.viceroyhotelsandresorts.com/es/ riviera-maya / wellness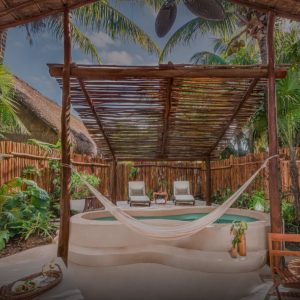 Hela Spa (Spas in Mexico)
Where: CDMX.
Why visit it: You will enjoy a serene environment and its experts will help you regain the peace you need with their advanced techniques.
Treatment offered: Swedish massage
This venue is one of the most visited by local and foreign jet-setters. Its clean and exquisite service offers a comfortable atmosphere that will become an addiction once you immerse yourself in it.
We suggest you take the Swedish massage, an absolute delight, in which the therapists exert a medium pressure on the desired points.
The treatment helps improve blood circulation and cellular oxygenation, as well as relax tired muscles. When you leave, you will feel like a new person and you will want to include Hela in your daily routine.
Telephone: 55 5280 3716 www.helaspamexico.com/