You may remember the BMW R18 for its unmistakable retro design, but the set can be further enhanced with some custom details and the new "Spirit of Passion" Kingston Custom is the best proof of this. Following Roland Sands, Dirk Oehlerking lends the BMW R 18 his inimitable signature with the second R18 jewel in the "SoulFuel" series.
It is a collaboration between BMW Motorrad and selected customizers, which in this case results in a motorcycle inspired by the art deco movement. The most striking thing, and also the biggest challenge, is the Kingston fairing. The bodywork is finished by hand, as are the handlebars and fender.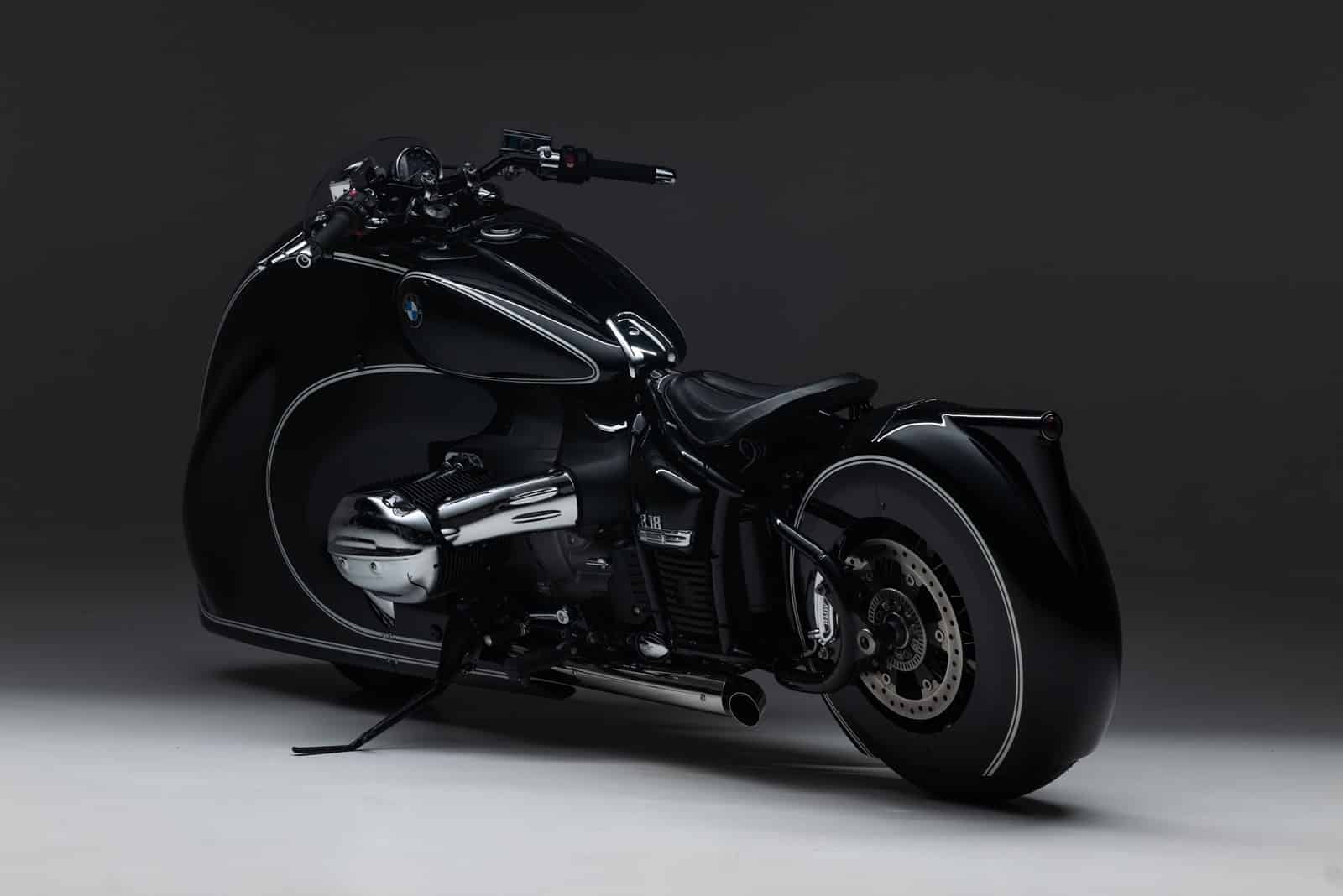 Other news go through the escape, modified by Oehlerking in Kingston Roadster style; the seat, which is part of the range of universal accessories; the turn signals Kellermann; LED headlight, now integrated into the fairing; and R 18 First Edition-inspired paint and lines for the fairing and fin, with the addition of some Kingston-style details.
Suspension and fuel tank are original. The centerpiece of the BMW R 18 is the new 2-cylinder boxer engine: the "Big boxer". It has a displacement of 1,802 cc. and the maximum power is 67 kW (91 hp) at 4,750 rpm. At speeds between 2,000 and 4,000 rpm, torque greater than 150 Nm it is always available and combines with a resounding and resonant sound.
Image gallery