A few hours ago, thanks to the official Twitter account of BMW USA, of the existence of a teaser that offered us a first glimpse of what the brand itself has dubbed the BMW Concept XM, a preview of what the BMW X8.
The truth is that there are not many details about it but the tweet describes the vehicle as a "high performance" model, "electrified" and that it will arrive "soon".
The brand has also hinted that the machine could be displayed at the Art Basel which will be open from December 2 to 4 in Miami Beach, Florida.
Although we do not know very well what it is, it is speculated that we are facing a new SUV flagship and that this is probably the one that adopts the name X8, which also, it seems, will have a sports version M.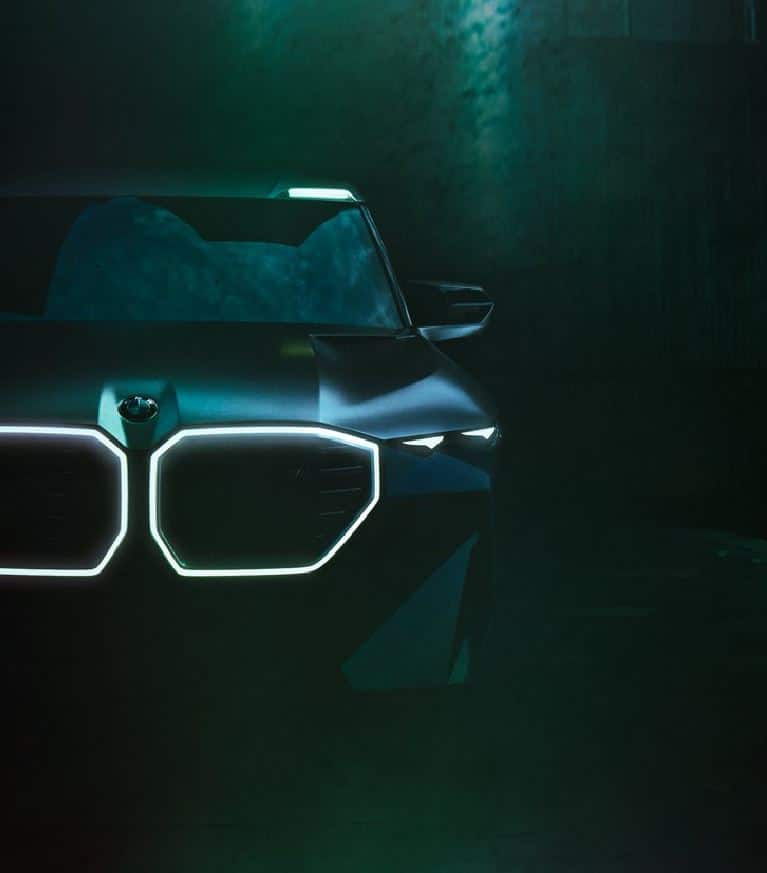 The automaker has already filed trademarks for the XM and X8, leaving both possibilities open. Maybe X8 is for the "normal" version and XM is the performance variant.
As you can see, the Tweet image only shows us the front of the Concept XM. There are large entrances or kidneys with an angular and illuminated outline.
The Concept XM has a strip of light on each side of the roof, a detail that we understand will not be on the final street model. Also, the model has some air intakes in the hood that we do not believe that they reach the final model.
In production form, the XM will feature a 4.4-liter V8 biturbo engine associated with an electrical system with 200 hp (149 kW) that in total they will offer, nothing less than 750 hp (559 kW).
It seems that the model will debut later this month, presumably on November 29 and although what we will see debut will be a pre-production prototype, the final model would not take long to appear on the scene.
Source | Twitter