In case the Citroën Ami It was not enough, the Gala brand has shown us a concept based on the light electric quadricycle that it has called Citroën Ami Buggy Concept.
According to the brand, it is the realization, free and full of character, of an imagined object to enjoy leisure in a different way.
The more adventurous version of the Ami It is an invitation for all those who seek to enjoy independent mobility, during their journeys along the roads and paths of the coast, to put themselves in the shoes of true explorers.
It is a model that, thanks to its electric traction mode, it will move without noise and without emissions, an electric pleasure increased by the absence of doors to enjoy the movements immersed in the environment and bathed in light thanks to the panoramic roof.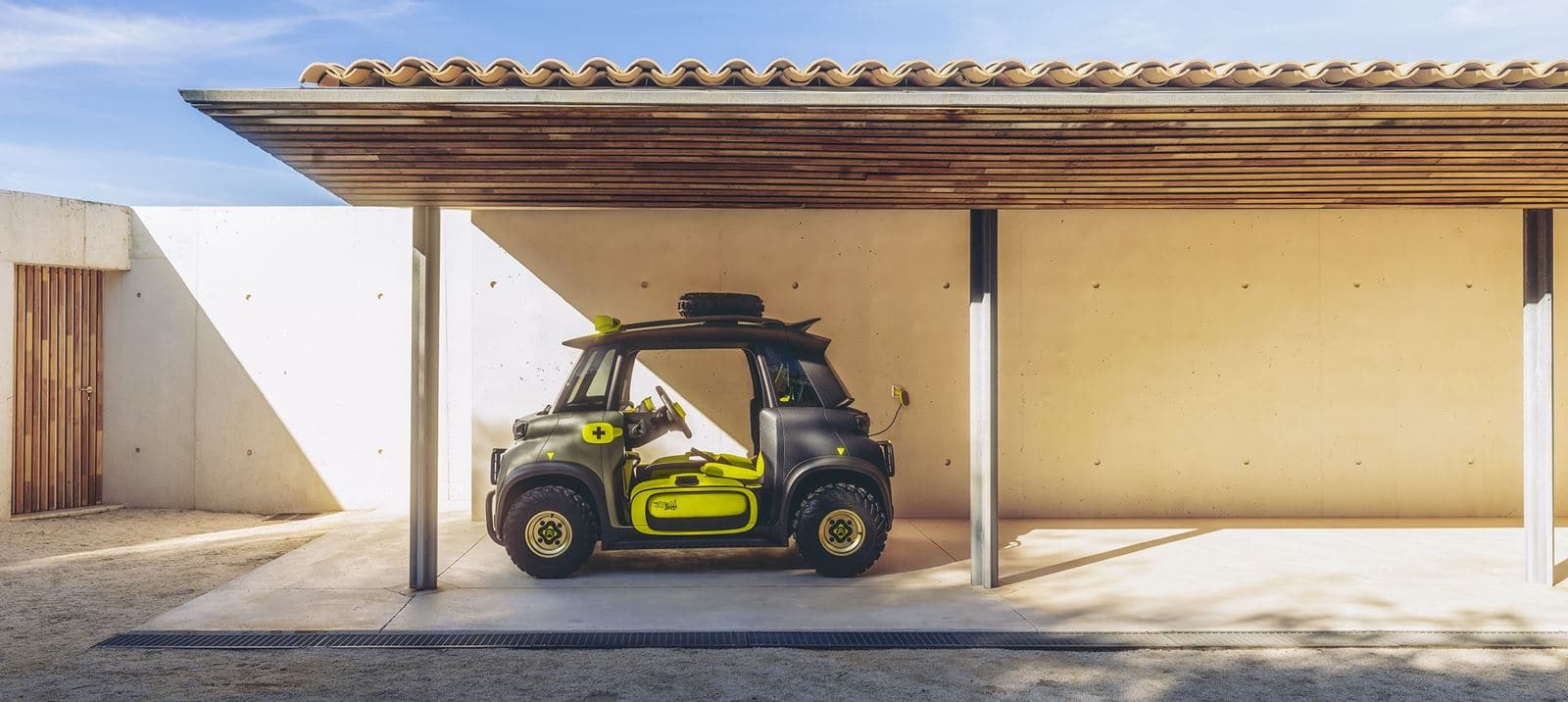 Sitting well on its four knobby wheels, the buggy has an unmistakably adventurous character, both front and rear, due to its bumpers, trims and headlight guards, with the "chevrons" located in the center. On the sides, the widened and redesigned wings and the tubular protections on the underside of the doors give more vigor to its silhouette. On the roof, the roof rack and spare wheel reinforce the concept's adventurous spirit. All these elements have been made in black.
The led lighting bar, located in the front part of the roof, it brings a spirit of "adventure" to face the night or the fog.
The doors give way to transparent waterproof fabrics that can be mounted in bad weather in a clear nod to the Méhari.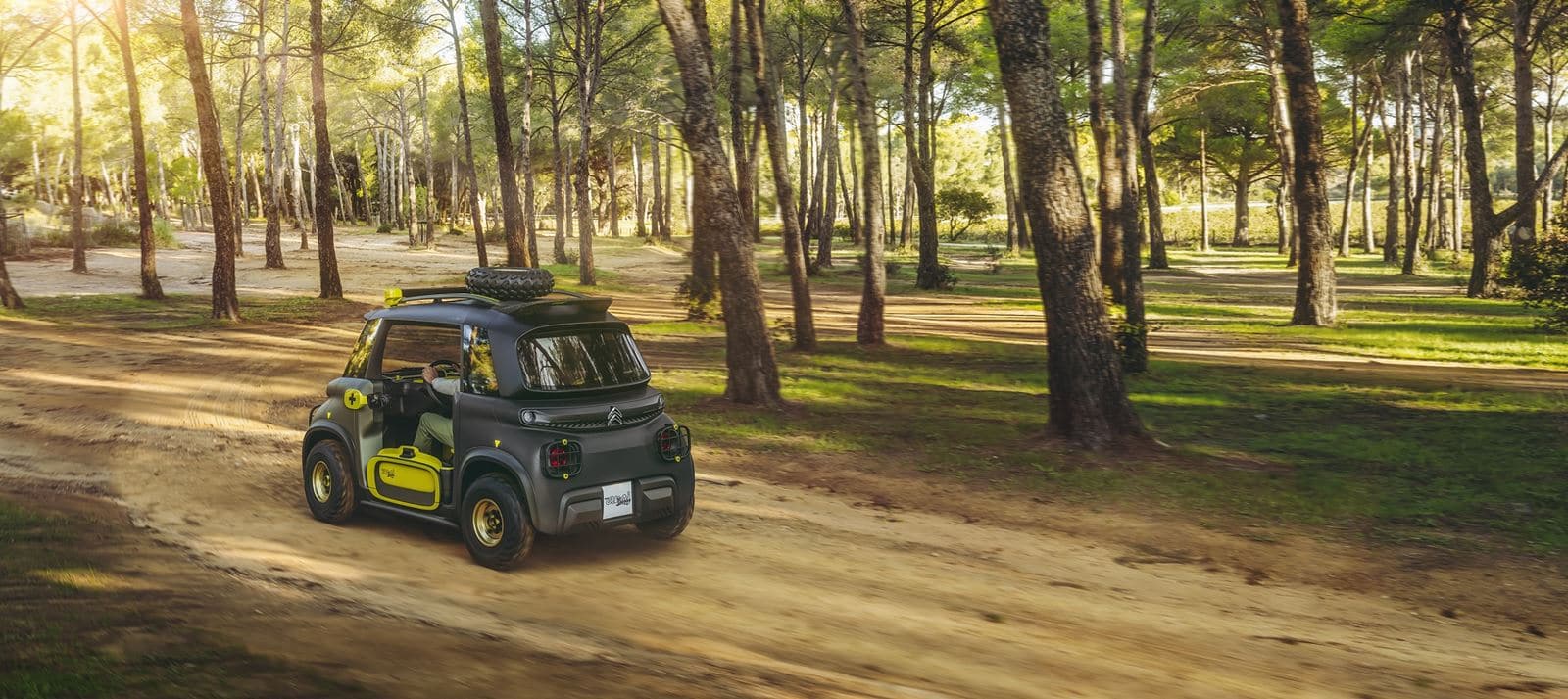 Above the windshield a visor has been installed giving continuity to the roof to offer protection against adverse weather conditions. In addition, in summer it provides shade when the sun is at its zenith.
The wide tires of the "mud" type and their rims in gold color matte allow good adhesion on all types of roads and increase stability while improving appearance.
The Ami Buggy Concept uses three colors: black, khaki and yellow. To take customization even further, a few additional technical details enliven the ensemble.
The Ami Buggy Concept has new cushions Advanced Comfort® seats whose foam goes from 35 mm in Ami to 70 mm. Combined with memory foam, the result is both soft and soft. They can be easily disassembled and are interchangeable and washable.
Source | Citroën