The light electric quadricycle of the French firm has become the new great protagonist of the greek island Chalki, located in the Aegean Sea. While the Citroën AMI is probably the slowest police car in the world, it is also one of the cleanest, and that is precisely the goal of the island government.
A few months after a handful of Volkswagens ID.3 and ID.4 landed on the island of Astypalaia as part of a government program, it is now Citroën's turn to deliver its range of electric vehicles to Chalki Island. The local police AMI joins another copy for the Coast Guard.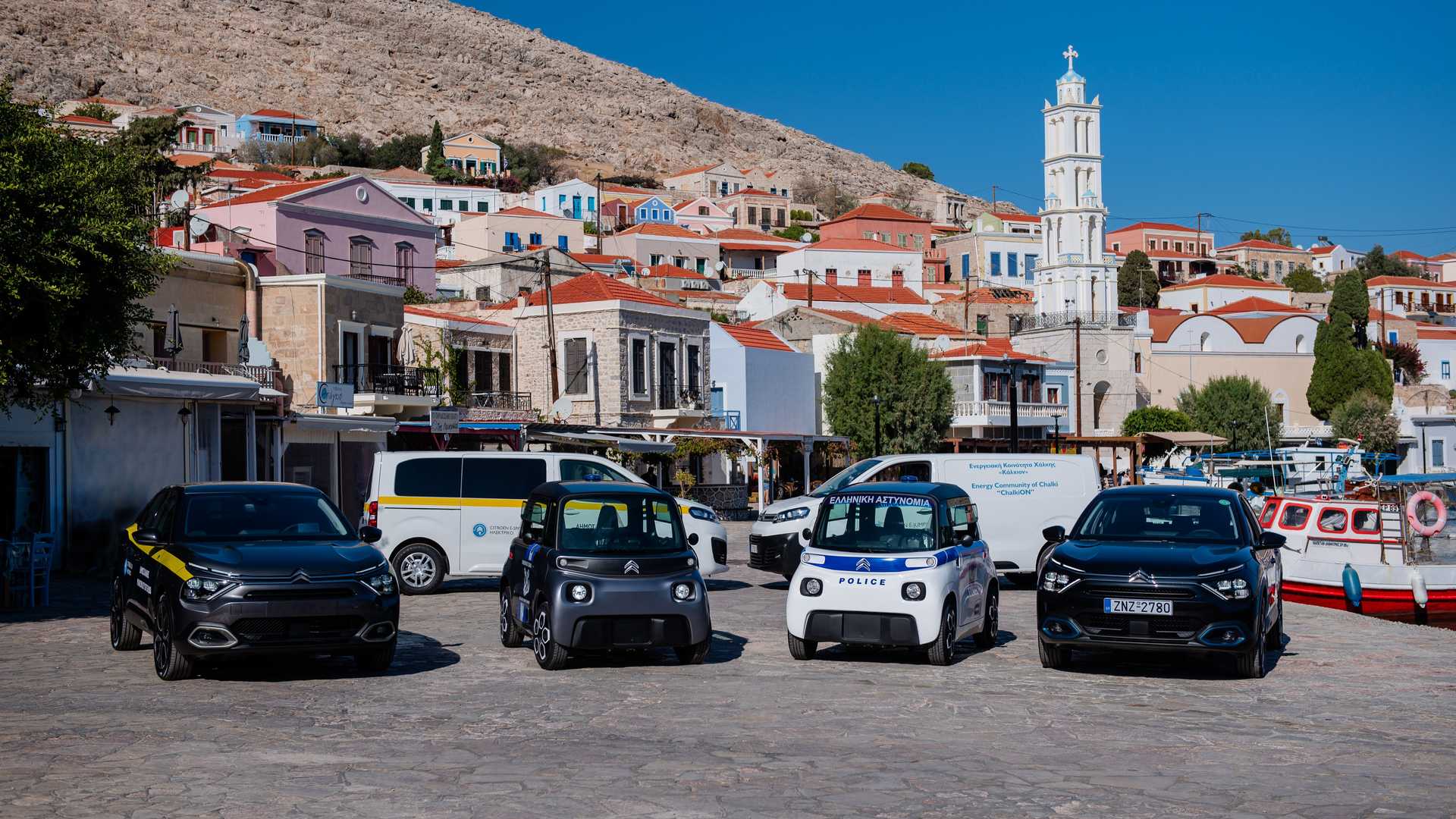 Vehicles are offered on a 48-month free lease. After this period, Citroën will purchase and donate them to the municipality of Chalki. In addition to the AMIs, the French firm has also delivered two Citroën ë-C4, a ë-Spacetourer and a van ë-Jumpy for municipal services.
Additionally, Citroën will offer to island residents and local businesses the opportunity to purchase zero-emission fully electric quadricycles, passenger cars and commercial vehicles with "free use of all innovative technologies and connected applications that incorporate".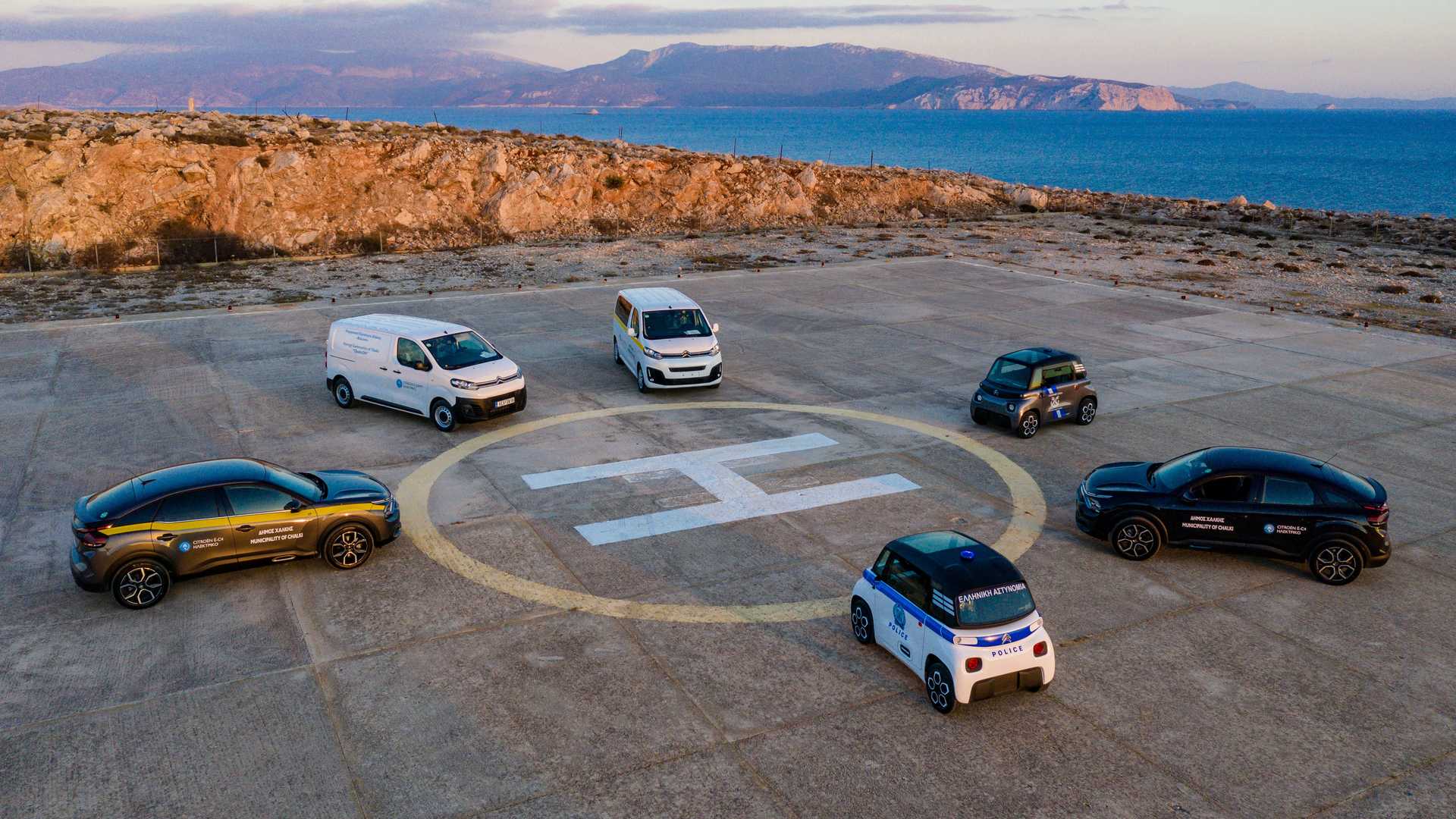 What does the Citroën AMI offer?
With a small electric motor of 6 kW and a battery with 5.5 kWh capacity, the Citroën AMI is a vehicle designed for use in the city or residential areas since its maximum speed is limited to 45 km / h and the autonomy will not exceed 75 km in the best of cases.
To be able to carry out a full charge the only possibility that is given is to plug into a 220 V household socket, needing about three hours to complete the operation. It's a shame that it doesn't support a bit more force on the load since it could cut the waiting time in half.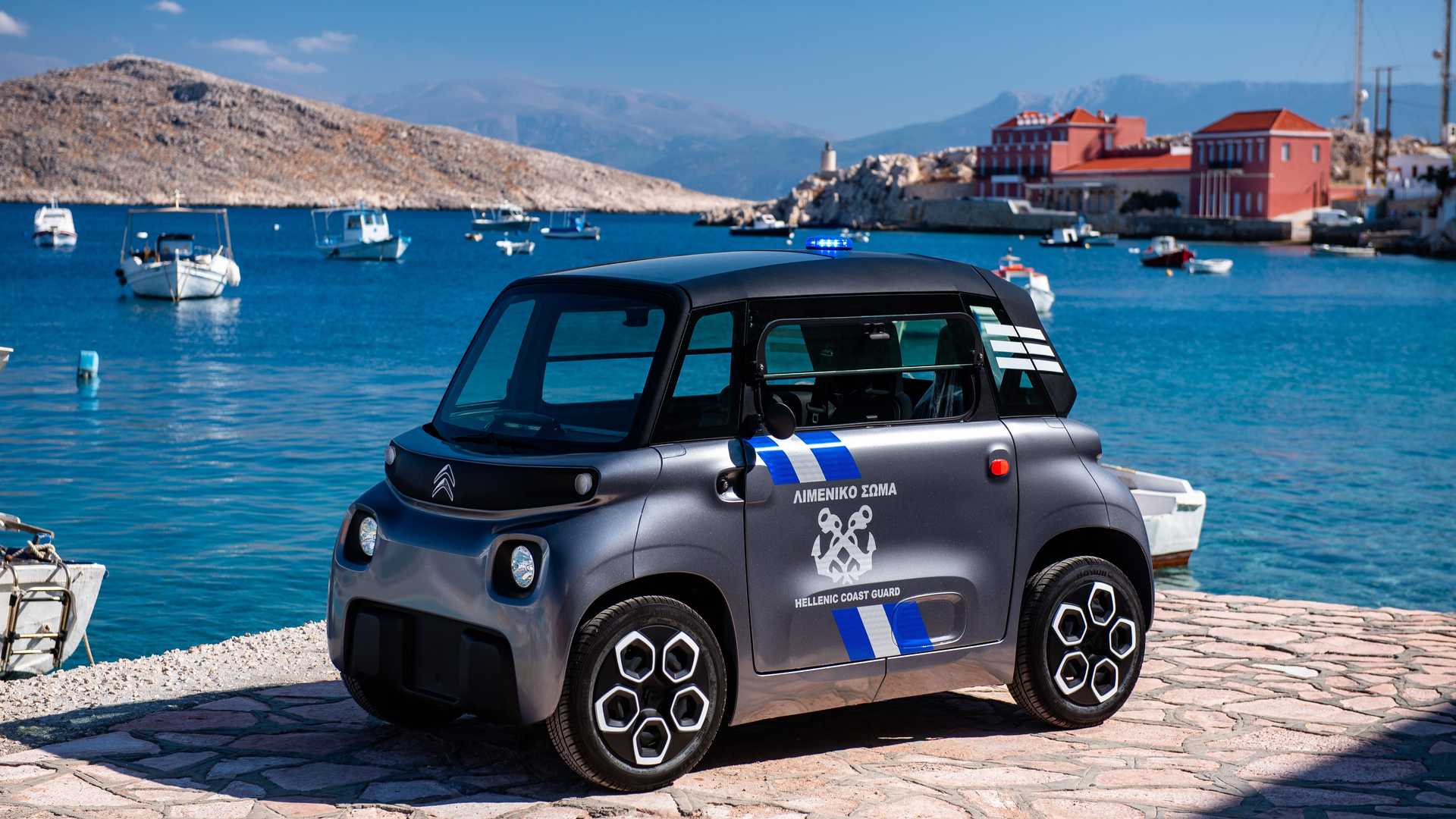 The equipment of the Citroën AMI is just and necessary but various customization packages are offered so that those interested can leave it to their liking. Some are very interesting, such as the one that includes bluetooth, the USB socket and the MyCitroën App that allows you to control vehicle data like on a trip computer.
The island of Chalki aspires to become the first greek ecological island. While the AMI is not the ideal patrol car for chases, it is the ideal patrol car for performing routine tasks on the narrow streets of the old city.
Image gallery