The Volkswagen ID.5 It is revealed as an SUV coupe variant of the well-known ID.4. Cousin to the Audi Q4 e-tron Sportback and the Škoda Enyaq Coupe iV, the ID.5 will go on sale in Europe during the first quarter of 2022. As you would expect given its more casual look, it will be priced somewhat higher than the ID.4.
On an aesthetic level, it is very similar to ID.4, the main differences being in the falling from the ceiling -more sporty without losing functionality- and behind. To distinguish yourself from the ID.4, you get some unique features, such as the more prominent bumpers, the larger air intakes or the functional trunk spoiler.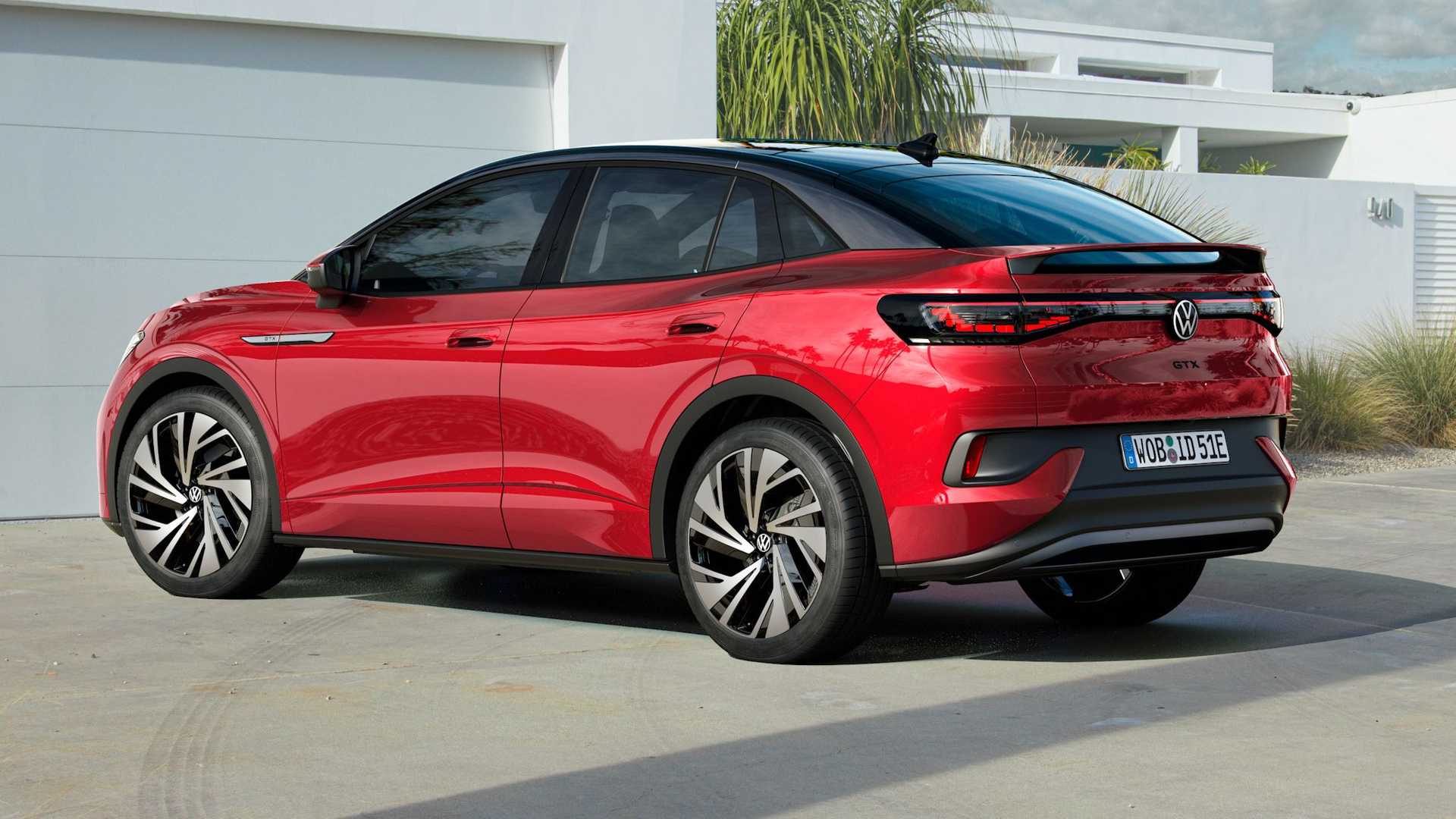 The GTX variant is the one that receives the most aggressive aesthetic dressings, as is already the case in the ID.4 GTX. Inside, everything is almost identical to the ID.4, including the design, materials, technology and upholstery combinations. Despite the sloping roof line, it homologates a luggage compartment of 549 liters capacity, expandable up to 1,561 liters.
Volkswagen ID.5 mechanical offer
The mechanical offering of the new ID.5 starts with the electric motor of access with 170 hp (128 kW) of power and 310 Nm of torque. It is followed by one more performance with 204 hp (150 kW) and 310 Nm of maximum torque. The times from 0 to 100 km / h are 10.4 and 8.4 seconds, respectively. In both cases the traction is to the rear axle and the top speed of 160 km / h.
The main difference with respect to the ID.4 is that both equip a lithium-ion battery with 77 kWh capacity, enough data to grant them up to 520 km autonomy with a single charge. The dual motorization used by the GTX is 100% electric and we already know it in the Škoda Enyaq.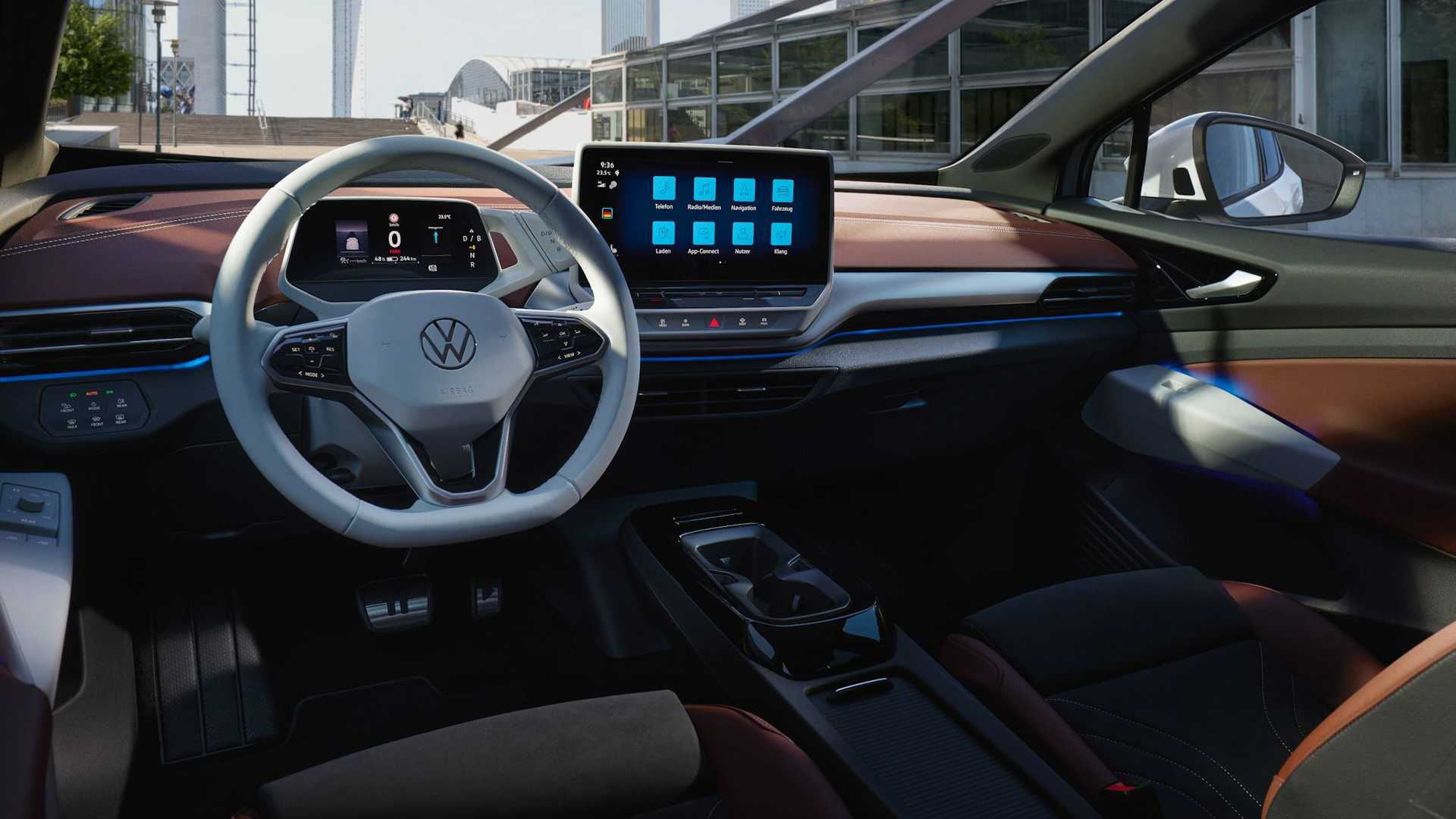 Combining the two electric motors develops up to 299 hp (220 kW) of power for 30 seconds. It promises an acceleration from 0 to 100 km / h in 6.3 seconds, while the maximum speed has been limited to 180 km / h. Traction is AWD. It uses the lithium ion battery with 77 kWh capacity that gives it an autonomy of 480 km according to the WLTP cycle.
This battery can be recharged in super-fast shots at powers of up to 135 kW to obtain between 320 and 390 km of autonomy in about 30 minutes. It also supports alternating current from up to 11 kW (built-in charger). Unsurprisingly, the ID.5 also comes with the latest technology on board, especially when it comes to driving assistance.
Image gallery