---
Note: We return to the situation of Claire, whose story is told in our last article. If you missed them, we strongly advise you to read our last two articles: "Aurélie, or the story of an overwhelmed mother" and " I exploded…I screamed at my daughter (Claire's story) »
---
Claire comes to the following conclusion:
"I have to find the right reaction so that my daughter listens to me, without shouting"
But Claire is (in our opinion) making a mistake.
She is wrong to want to do even more effort to find the right reaction.
Why ?
Claire is convinced that Benevolence is the best way to educate a child.
She read it all over the articles talking about parenthood:
"Cries, punishments: the dangers of abuse emotional in children"
"Stupidity, caprice, limits, etc… list of words to stop using with your children"
"Punish, scold, threaten,… them violence which weaken the child and the adult he will be tomorrow"
She has therefore accumulated a considerable amount of advice and information on the functioning and needs of children – such as:
"You have to verbalize positively so that your child listens"
"Speak calmly, at his level"
"Look for the deeper needs of your children"
But according to you…
When the stress of being late takes her by the throat:
Does she have time to apply the "4-step method to soothe a child"?
Does she have the energy to turn her sentences in a positive way after her daughter's 25th "NO"?
the Caring Parentas it is often presented to us, should replace all of its "natural" vocabulary.
And always have the best possible reaction to the multiple behaviors of your child.
So, the slightest wrong word from Claire becomes an educational violence that weakens her children.
If the tone rises, it risks "traumatizing them for life".
Result: she never does enough.
Worse : Each of her "natural" acts, each of her "physiological reactions" become potentially destructive for her child.
And it's terribly guilt-inducing. Toxic. Destructive.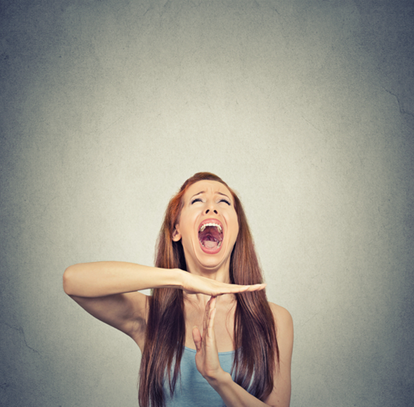 It's time to put an end to the myth of Perfect Caring Parent !
Claire is not a robot.
And neither do you.
We all have our emotions, our limits, our overflowing "stress reservoir"…
Let's be honest: be calm, gentle, helpful, and efficient at all times:
It's impossible.
Are we bad parents for all that?
No of course not.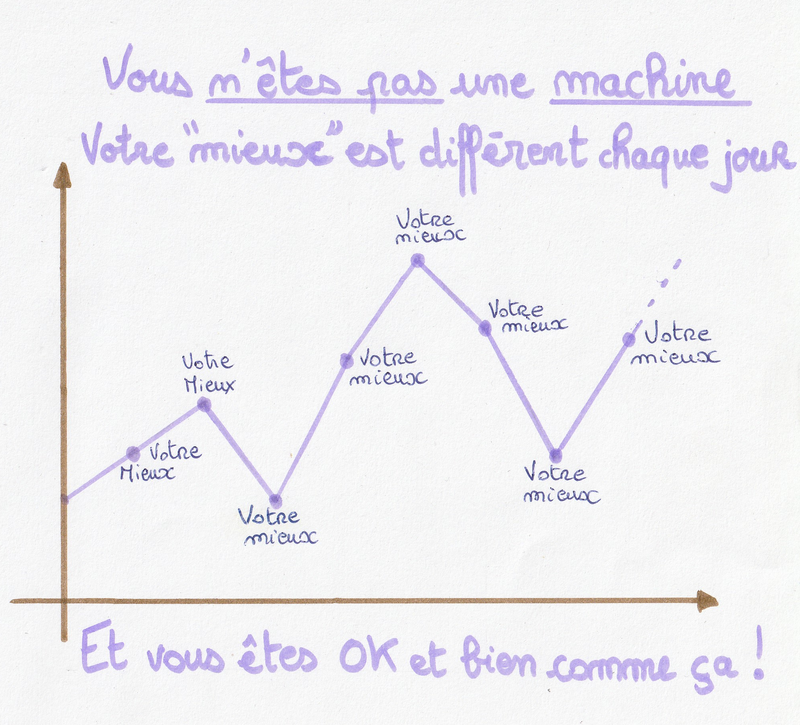 Benevolent Parenting is not a foolproof recipe.
In any case, this is not our vision.
Don't try to make extra efforts, to change yourself to be better, more "efficient and efficient"…
Because it's the best way to feed this guilt that eats at you.
And to go straight for the maternal Burn Out.
Do not try to "work" on yourself to "change".
But rather to "take time" to get to know you.
It's high time to calm down now.
It's high time to realize that you are already a wonderful mom.
A wonderful mother, with her talents…
And its limits. 🙂 (This is what makes our beauty, our complexity, our humanity).
Life means that we can't always be on top, and that's no reason not to feel up to it!