Ferrari presented us in mid-2021 the first six-cylinder car for a road model in its history. The Ferrari 296 GTB born to be placed above the F8 Tribute and today the specialist CMD He shows us his attractive proposal. The DMC Ferrari 296 GTB sports aesthetic and mechanical innovations.
They say that the 296 GTB is «the most fun-to-drive car in the Prancing Horse product range«. We cannot confirm or deny it, but your heart 2.9-liter hybrid V6 it's promising. It is the brand's first modern sports car with a six-cylinder engine.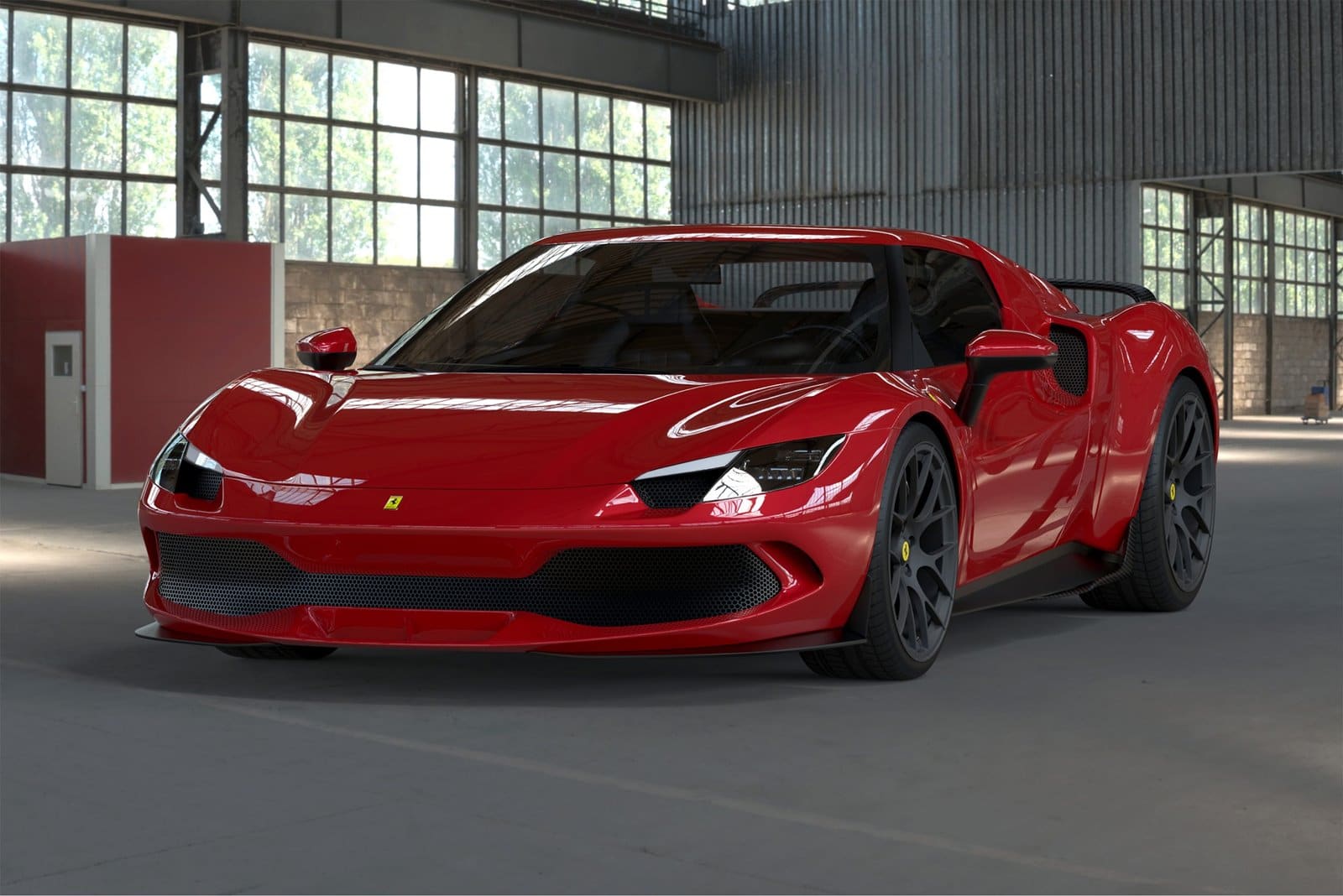 With its 663 hp and 221 hp/l, the 296 GTB's V6 combustion engine sets a new specific power record for a series production car. It is combined with an electric motor at the rear capable of delivering up to 122 kW (167 hp). In total, a power of 830 hp Y 740Nm of pair
More attractive for the Ferrari 296 GTB from DMC
Aesthetically, the DMC Ferrari 296 GTB sports a carbon fiber body package naked. It can have a matte or high gloss coating. It includes a restyled front apron with a more prominent splitter. The 296 GTB also benefits from more aerodynamic side skirts.
They are finished off by a fin at the rear, near the wheel well. At the rear, the diffuser and a spoiler on the trunk lid are the protagonists. They put the icing on the cake forged wheels by Pur Wheels. They are offered in 21-inch and 22-inch sizes (front and rear axles, respectively).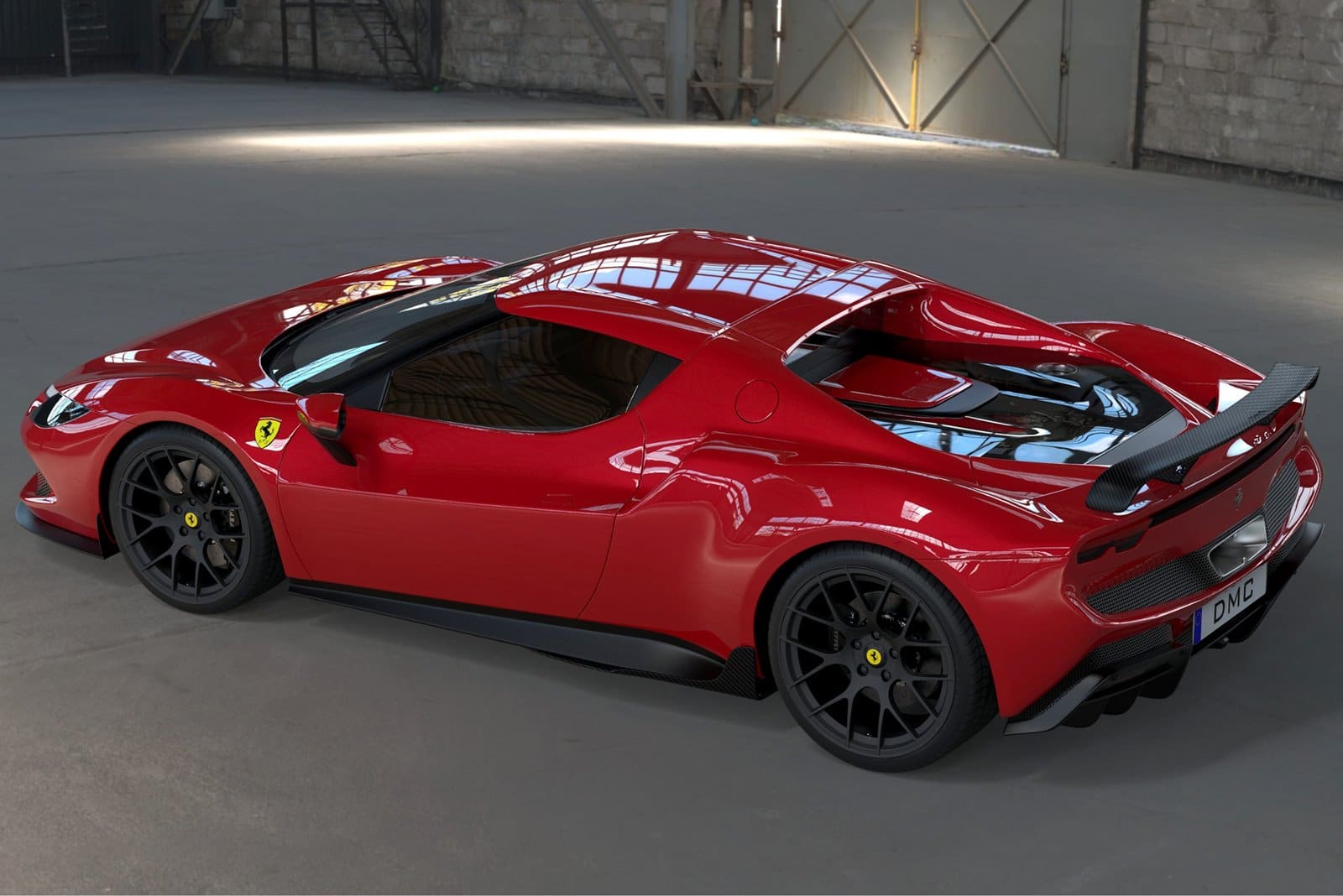 They are a five-twin-spoke design with a black finish. These rims are mounted on the front axle with tires in size 255/30 ZR 21. The rims on the rear axle are fitted with tires in size 315/25 ZR 22. Complete the vehicle configuration 35mm height reduction.
Noticeable extra power
The most interesting are the improvements in the little heart of the beast The specialist has managed to extract a total of 80 additional hp from the V6. With this, the total power figure is no less than 888 hp. Adjustments have been made to engine management, injection, ignition and electronic boost pressure control.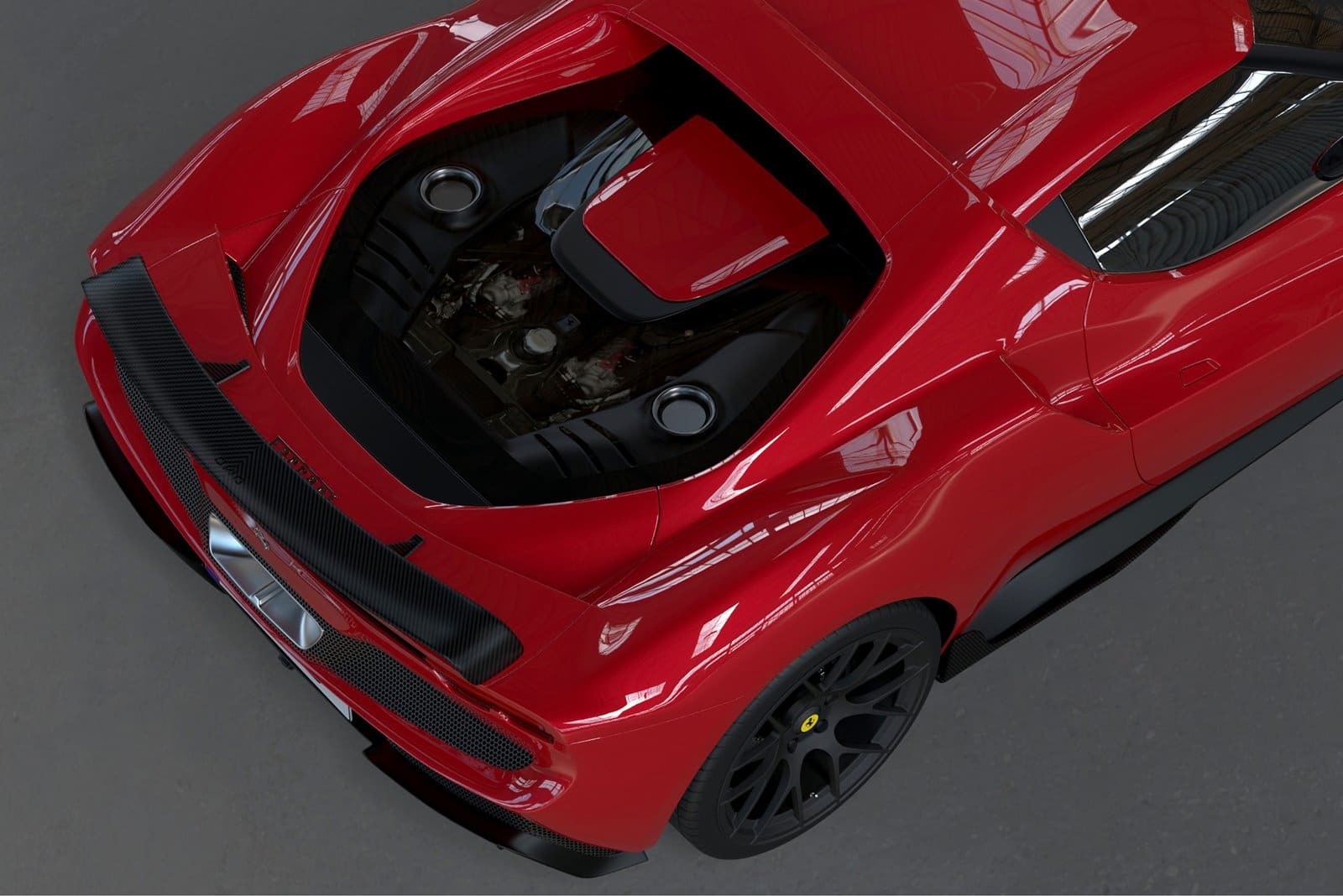 Thanks to improvements, the DMC Ferrari 296 GTB is capable of accelerating from 0 to 100 km/h in 2.6 seconds. The maximum speed exceeds 335km/h. From the factory, this Ferrari needs 2.9 seconds to reach 100 km/h, 7.9 seconds to 200 km/h and reaches a top of 330 km/h. For the interior there are upholstered in leather and Alcantara.
Image gallery