This week is World Breastfeeding Week (WWW) so we wanted to make you (re) discover the extraordinary benefits of breastfeeding both for babies and for their mothers.
So even if, of course, we can say that a bottle given in a good mood will always be more beneficial than a breast consented to under stress, we invite you to take advantage of this World Breastfeeding Week to inform yourself on the subject, to put down your fears or your limiting beliefs and to meet passionate professionals and trained who can accompany you and / or help you make an informed choice for you and your baby.
In the meantime, we welcome Milla Di Gregorio, psychopractor for adults, adolescents, parents and future parents, she is specialized in parenthood, adoption and psychotrauma. She is also a trainer, speaker and author of articles on parenthood and adolescence on her website www.milladigregorio.com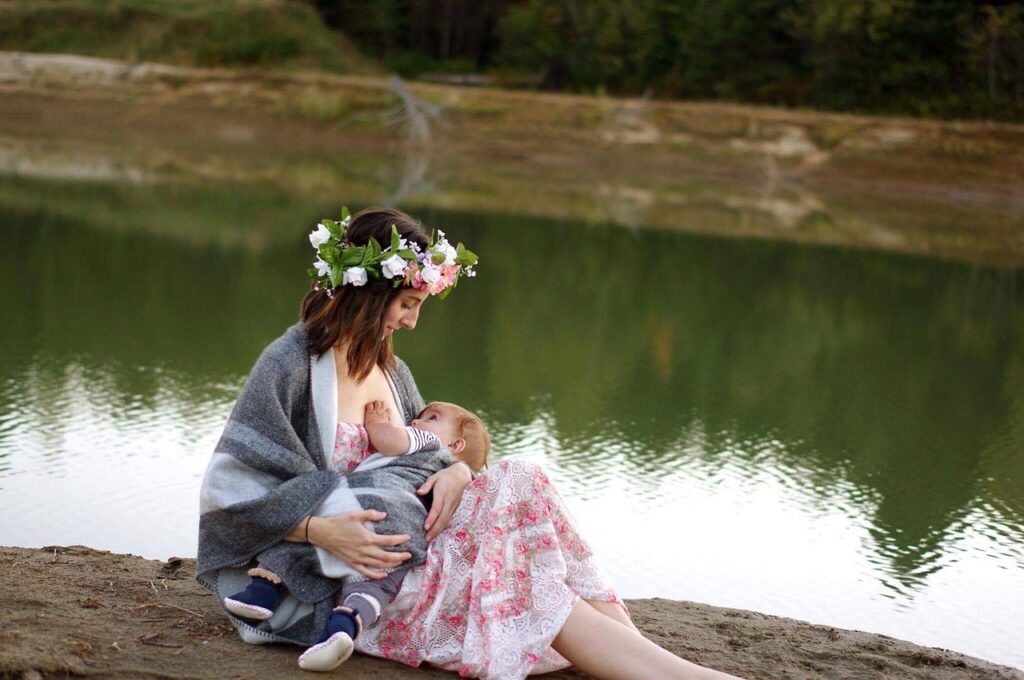 It's a fact: the most suitable food for babies is breast milk. It is a tailor-made milk whose composition adapts at all times to the specific needs of the child.
According to the WHO, if all babies could be breastfed, breast milk could save 800,000 children, in particular by reducing sudden infant death by more than a third and by avoiding, in poor or middle-income countries, half of diarrhea epidemics and one-third of respiratory infections.
To guide parents in their thinking and enable them to make an informed choice, it seemed essential to us to transmit information on the extraordinary benefits of breast milk for their children and for themselves.
Information that can be used in particular in the implementation of breastfeeding, the success of which often requires support from professionals and unwavering support from those around you.
A Canadian study from 20071 demonstrated the composition of breast milk in a comparison with artificial milk. The differences are staggering.
The benefits of breastfeeding are manifold for babies and mothers.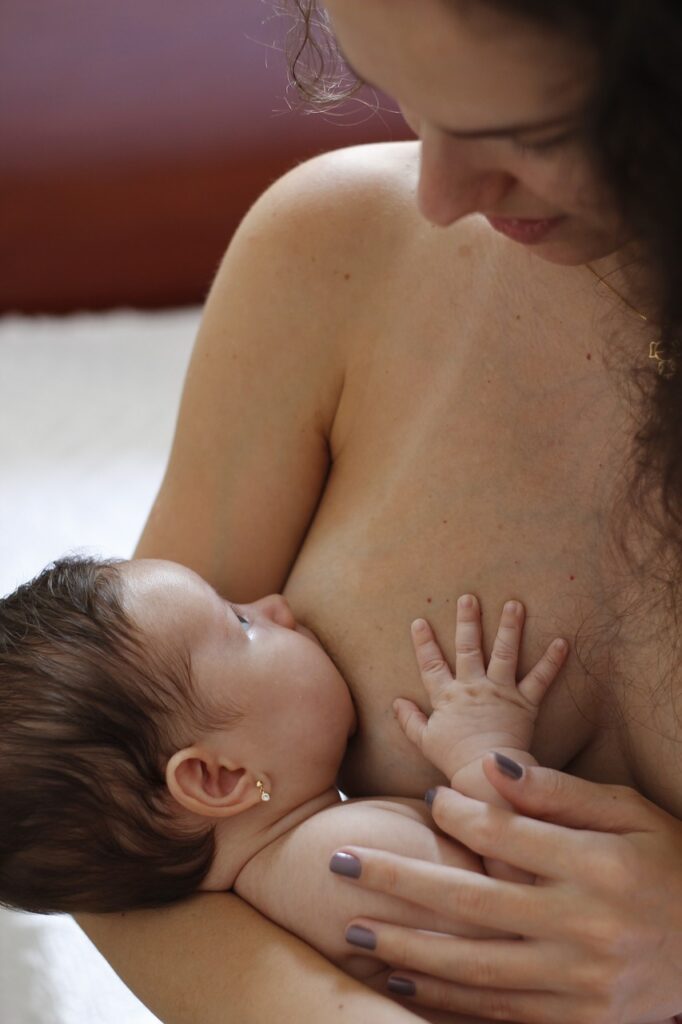 For breastfed babies, breast milk helps:
To constantly adapt to the needs and even the sex of the baby during the whole period of breastfeeding and also during the same feeding. For example, if your baby was born prematurely and requires a richer diet, your milk will adapt to its needs, in order to provide it with the elements that will allow it to become stronger.
the good neurological development of the child thanks to essential fatty acids.
The establishment and immune system development children through the transmission of many protective factors and living cells (macrophages, T and B lymphocytes).
The expulsion of meconium (first stools) and the good development of intestinal microbial flora especially thanks to colostrum which is richer and more concentrated than mature milk and which contains vitamins, minerals and fatty acids, proteins and, in high concentrations, antimicrobial factors. Colostrum also has the ability to regulate newborn blood sugar and immunity. For example, if the baby is born prematurely, the colostrum is going to be even richer to protect the baby and allow him to have a good start in life.
A more diverse bacterial colonization and a better level of cholesterol than babies fed by artificial preparation
Stimulation of growth and development of the digestive system thanks to hormones and growth factors that stimulate
Better digestion and best defense against gastroenteritis, constipation, gastroesophageal reflux disease, ear infections, respiratory infections, urinary tract infections, eczema and asthma (lifelong)
The regulation of children's sleep thanks to the production of melanin (also called the sleep hormone) naturally present in breast milk
Reduction of orthodontic and speech problems, thanks in particular to the movements of the adapted suction which muscle the jaw.
Risk reduction obesity, diabetes, cardiovascular disease, respiratory disease (such as pneumonia, ENT infections)
Improving vascular health (Blood vessels) and some vision
And the icing on the cake (if one was needed): breastfeeding would affect the development of intelligence. The majority of studies have shown better results in intelligence tests in people aged 30 who were breastfed in infancy.
For mothers, breastfeeding allows:
To increase the production of oxytocin, hormone of attachment and love which has the effect of reduce stress, blood pressure, prevent depression and strengthen the bond of attachment with the baby
A proximity that offers mothers the opportunity to quickly become able to decipher the needs of their little ones and to appease them
Rapid retraction of the uterus thus reducing the risk of bleeding and the risk of developing anemia or iron deficiency
To reduce the risk of developing a disease heart, type 2 diabetes, breast, ovarian and uterine cancer
Improve bone mineralization, thus decreasing the risk of developing osteoporosis later
Prevent ovulation if it is exclusive. And even if it is more prudent to adopt another method of contraception to avoid any risk of unwanted pregnancy, breastfeeding has a contraceptive effectiveness close (98%) to that of the pill or condoms.
To sleep longer (40 to 45 minutes longer than with a baby fed formula or mixed milk!)
Burn 500 calories per day allowing faster return to healthy weight
And many, many other advantages… ecological for example: breast milk is not stored, packaged, transported or sterilized, it is always available at the right temperature and in the right composition!
For me, the mother of a boy and a girl who are both breastfed for a long time, breastfeeding is one of the most beautiful gifts of nature that we can give to our cherubs and a wonderful expression of motherly love. Breastfeeding our baby helps build a fulfilling, independent human being and lays the foundation for self-confidence for his future life.
Trust us! Let's trust nature!
References :
1 https://cdn.education.ne.gov/wp-content/uploads/2021/07/2-Whats-In-Breastmilk.pdf
Uvnäs-Moberg K. Neuroendocrinology of the mother-child interaction. Trends Endocrinol Metab. 1996; 7 (4): 126-131.
Howie PW et al. Protective effect of breastfeeding against infection. BMJ. 1990; 300 (6716): 11-16.
https://www.ted.com/talks/katie_hinde_what_we_don_t_know_about_mother_s_milk