Getting hold of a BMW M2 CS may be difficult given the good acceptance that the model has had. Who wouldn't want an M2 with 450 CV (331 KW)! This represents an additional 39 hp compared to a BMW M2 Competition. Thanks to this, it is capable of accelerating in 4.0 seconds from 0 to 100 km/h. However, this Manhart MH2 630 he has nothing to envy him.
Luckily, the world of automotive aftermarket specialists has solutions for just about anything. Now Manhart, who recently brought us a spectacular BMW M2 CS, has an interesting package lined up for the M2 Competition. The farewell project for the M2 adds a healthy dose of extra horsepower and stunning aesthetics.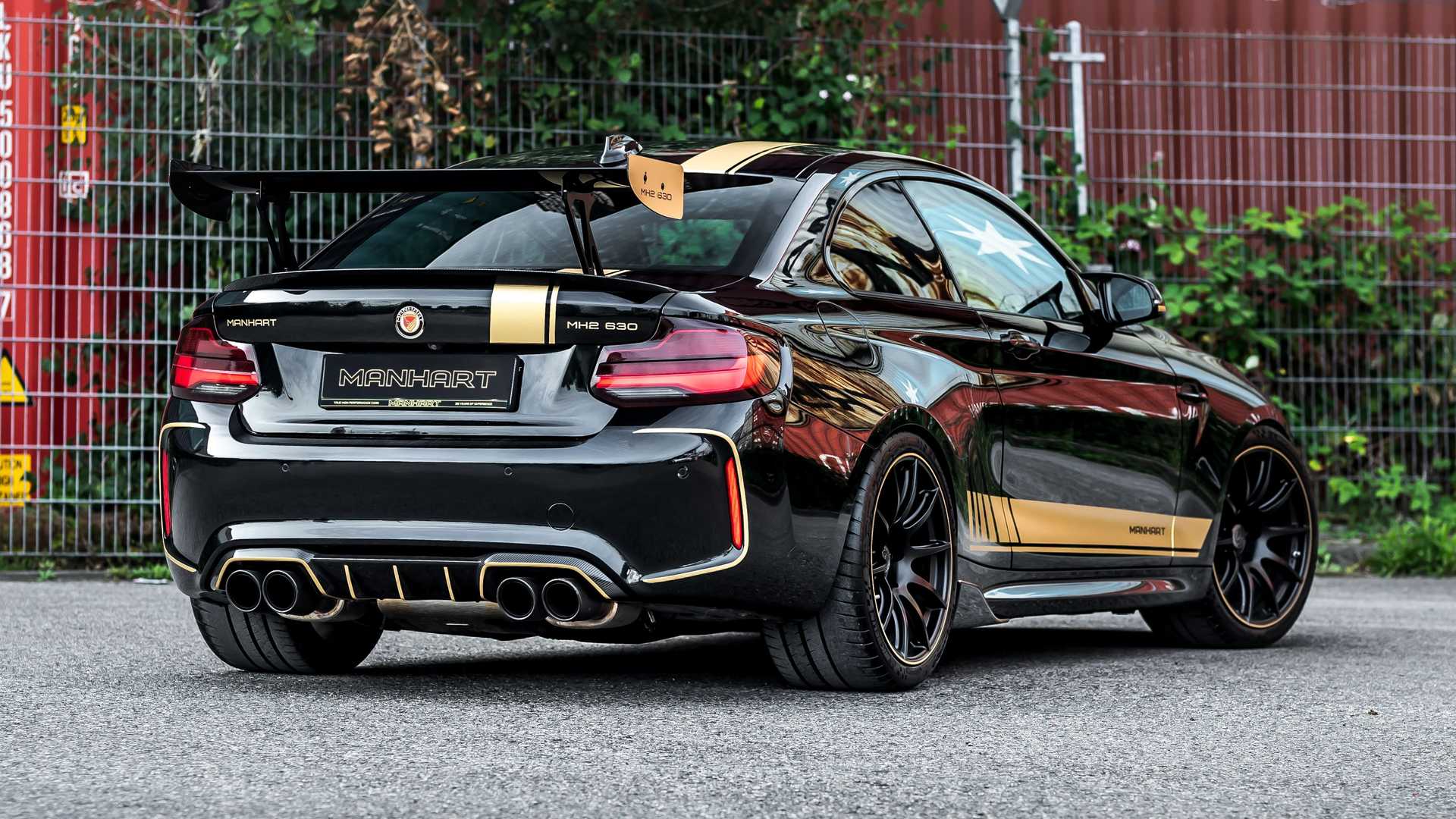 The Manhart MH2 630 is visually insane
On the outside, the specialist's BMW M2 Competition is dressed in black and gold to obtain a much more sinister appearance. It seeks to resemble the M2 CS and its height has decreased thanks to a sports suspension coilover three-way KW. It is combined with a game of 19-inch alloy wheels shoes with sports tires.
These have measurements of 265/35 at the front and 295/30 at the rear. Stopping power now comes from a brake system inherited from the BMW M4 GT4. It features six-piston calipers on 380mm discs at the front axle. The original brakes remain at the rear.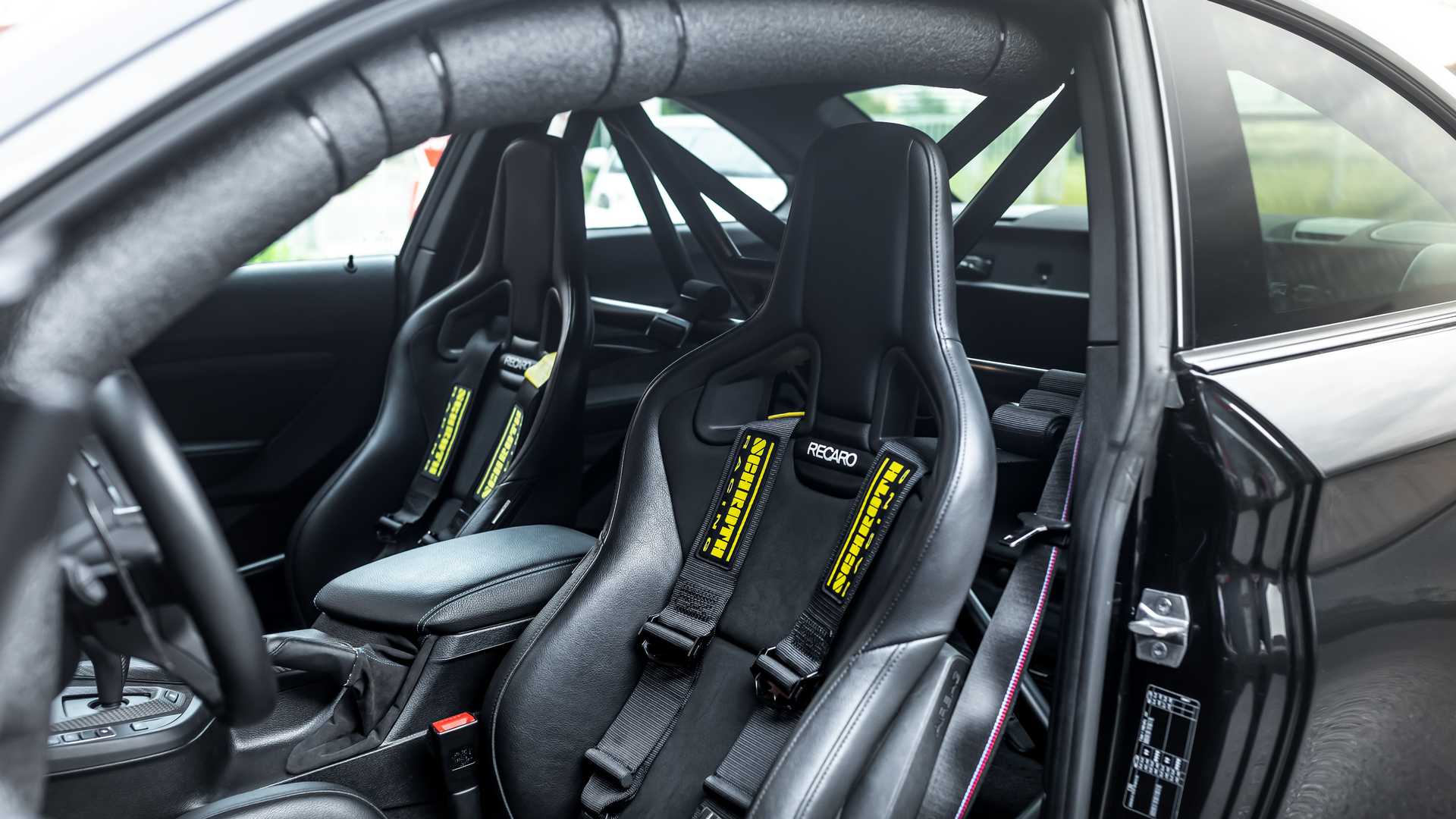 There is also no lack of new, more aggressive bumpers, side skirts and a tremendous carbon fiber spoiler. Integrated into the prominent diffuser is a sports exhaust system with 100mm diameter carbon tails. Optionally, the specialist offers a solution for those looking to remove the catalyst and the Start/Stop system.
While the exterior may look similar to the previous MH2, the interior is totally different. Focused for the track, it lacks rear seats and mounts a full roll cage. There is no shortage of Recaro sports seats, carbon paddle shifters, a carbon kit for the center console and an Awron auxiliary screen.
This BMW M2 Competition is pure muscle
The name MH2 630 for this BMW M2 Competition already gives us an idea of ​​what is hidden in its entrails. Thanks to the MHtronik control unit and a new intercooler, Manhart increases power and torque from the heart of the 3.0-liter twin-turbocharged six-cylinder. It spends no less than 410 hp (302 kW) and 550 Nm of torque at 630 hp (463 kW) and 750Nm.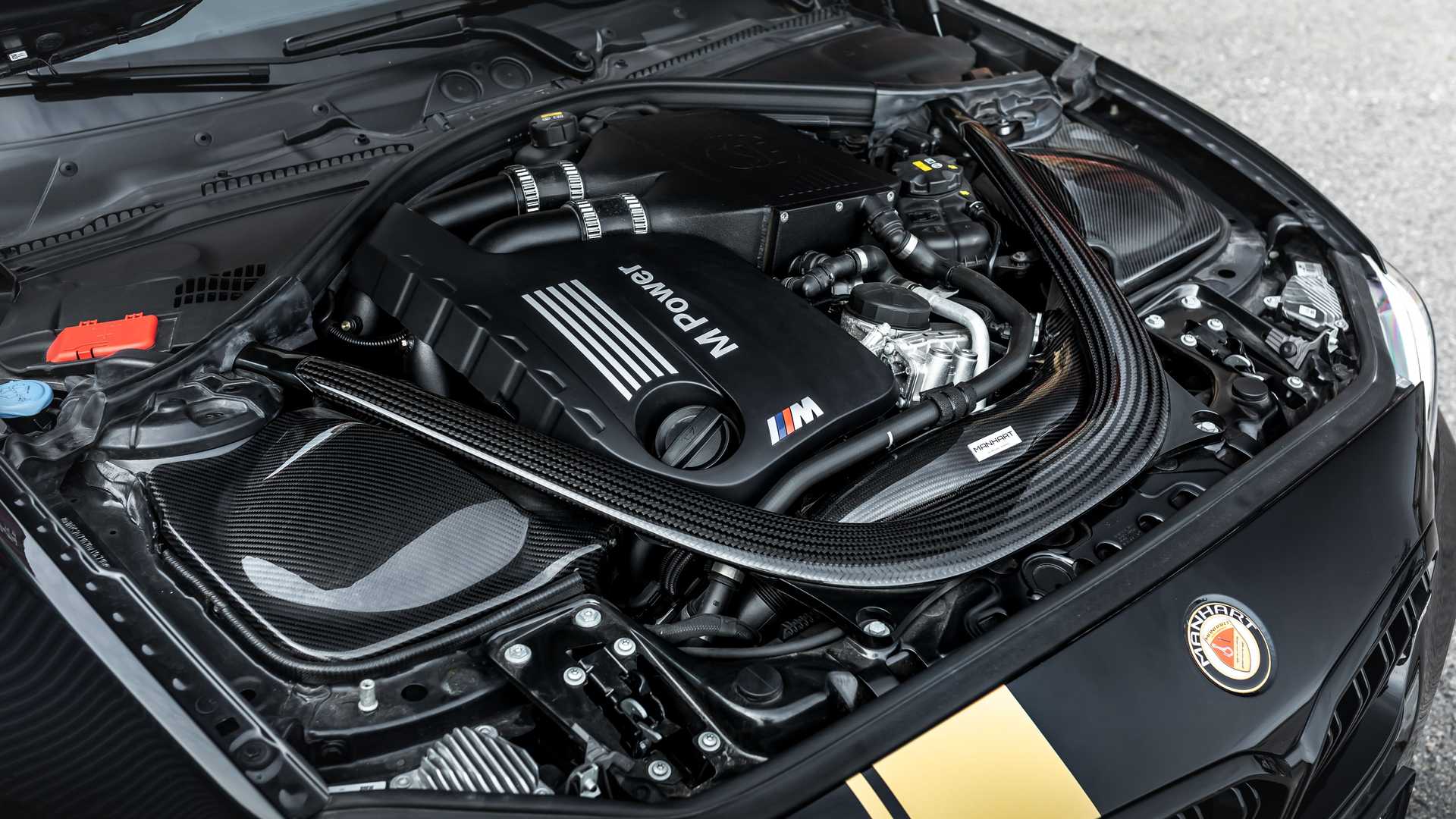 the preparer has not specified performance figures of this M2 Competition. It seems clear that it lowers the official time from 0 to 100 km/h of 4.3 seconds that homologates the production model by a few tenths of a second. In addition, the new BMW M4 Competition Coupé is likely to be laughed at on the track, since it is bigger, heavier and has 510 hp (375 kW).
Manhart MH2 630 Image Gallery