As we have already mentioned previously, hydrogen is the future and it is very ecological and does not break the current status quo of companies that sell fuels, the problem is that to date it was expensive to obtain, complex to store and very difficult to refuel.
Fortunately, technology advances and today Toyota Spain, Enagás, Urbaser, Metallic Carbides, Sumitomo Corporation Spain and the Spanish Confederation of Service Station Employers (CEEES) have inaugurated this pioneering refueling station in our country.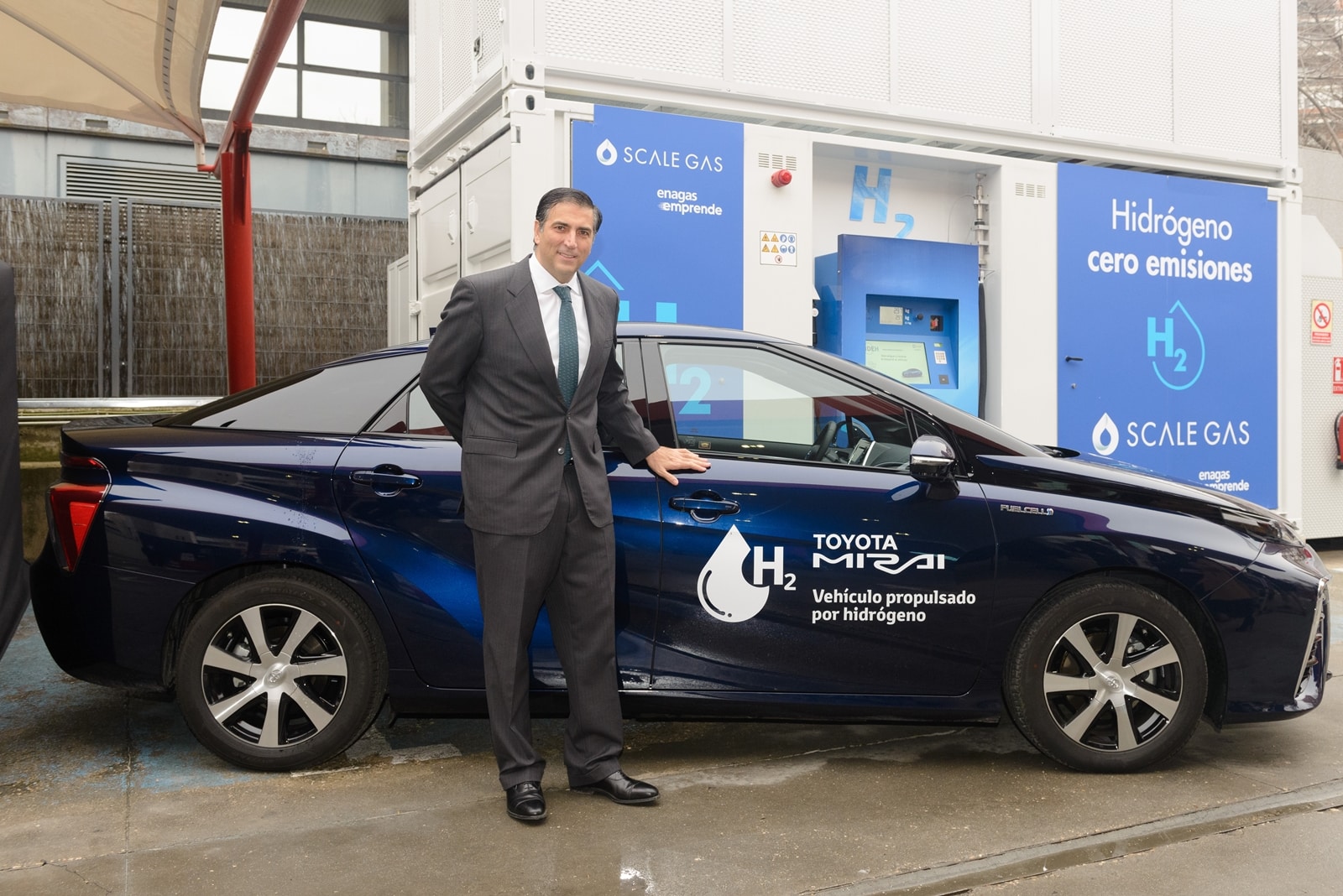 Located within the EESS San Antonio SL., located on Avenida de Manoteras 34 in Madrid, it is the first high-pressure hydrogeneration station in Spain – there were already others but they did not operate at such high refueling pressure.
The new facility for hydrogen refueling ('hydrogenera'), also known by its acronym in English HRS (Hydrogen Refueling Station), allows hydrogen to be supplied at 700 bar / Mpa, which makes it a pioneer in Spain: it is the first to offer hydrogen at such high pressure, thus allowing recharge the tanks of the latest generation fuel cell vehicles.
The fact that it is of high pressure is vital and is that those that existed to date in our country, had a lower pressure, making it impossible to fully load the tanks.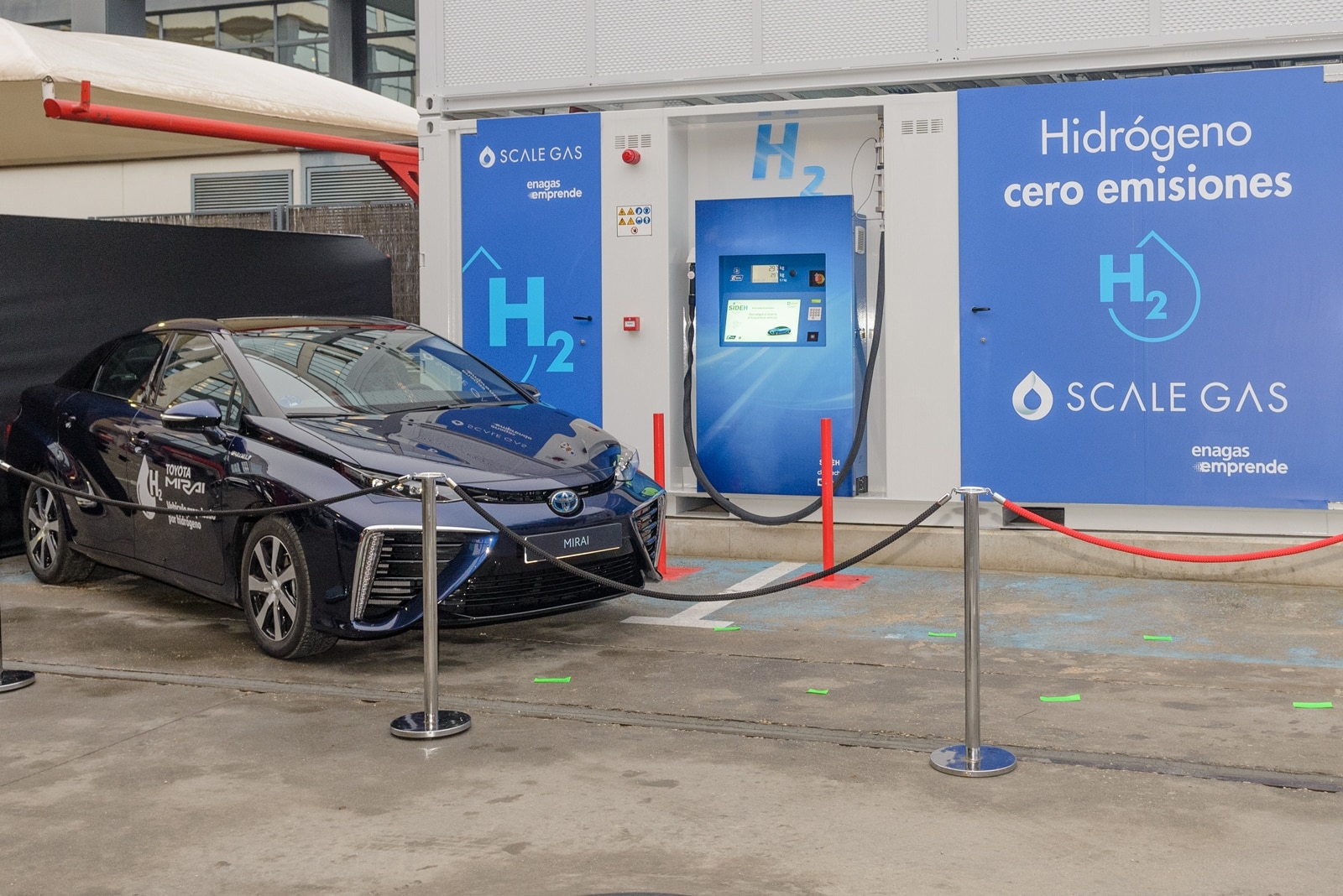 The new hydrogen refueling station will supply green hydrogen, generated from renewable energies. Has a supply capacity of up to 10 kg of hydrogen per day, with a purity greater than 99.98% and a refueling pressure of 700 bar / MPa, thus allowing to recharge the tanks of fuel cell vehicles in less than five minutes.
At the moment, this hydrogeneration can be used by the fleet of 12 Toyota Mirai, distributed among the different companies that have collaborated to develop the 'hydrogeneration' in Madrid.
Mirai is a fuel cell electric vehicle —Fuel Cell Electric Vehicle (FCEV) – that is powered by electricity produced through the chemical reaction between oxygen, which it takes in from the outside air, and hydrogen that is stored in its tanks.