These days the marketing of the renewed Ford Fiesta starts in Spain, one of the most interesting multipurpose that can be acquired but that nevertheless in this last generation is not reaching the success of the previous deliveries. With the update it could recover positions.
The initial offer of the Ford Fiesta 2022 includes the engine 1.1 Ti-VCT of 75 CV as a base option. In the middle is the 100 hp 1.0 Ecoboost without light hybridization, and already above are the interesting 1.0 Ecoboost of 125 and 155 HP of power with MHEV system. For now the diesel and the LPG version are left out (it will come soon).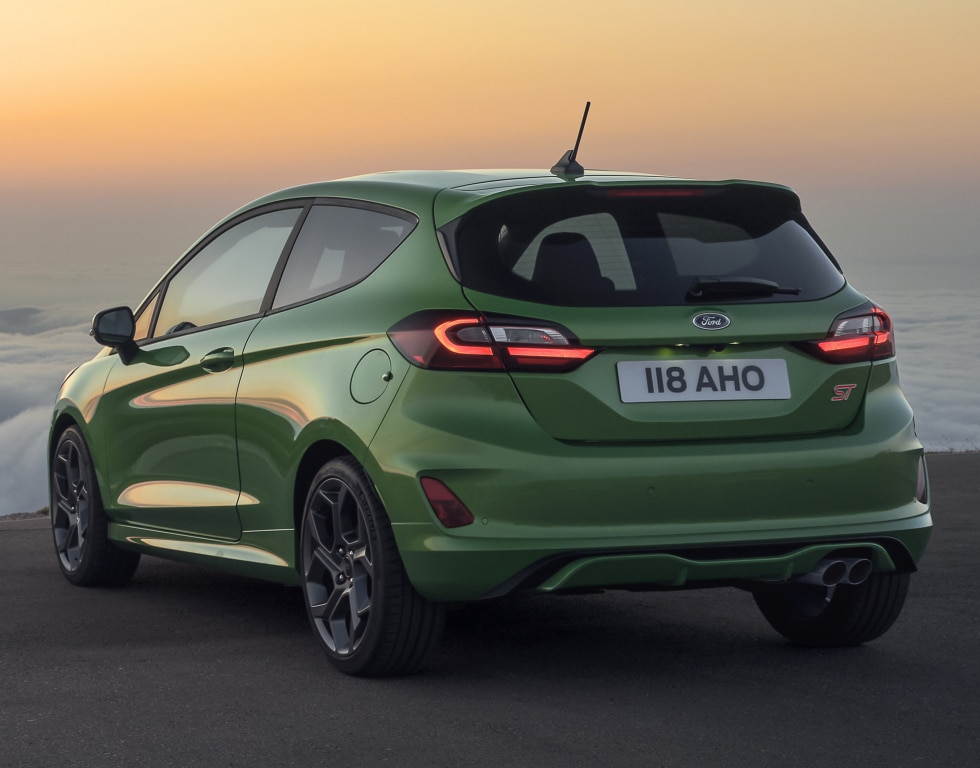 Although it is rare, the American firm continues to offer the three-door body that has a somewhat more sporty design but is less practical. It can be purchased in a few variants, although the dynamic ST with 200 CV is included, which is responsible for completing the offer.
Trim levels They are called Trend, ST-Line, ST-Line X, Active, Active X and ST. The standard equipment includes LED headlights, air conditioning, sound system with 8-inch screen, DAB radio, USB port, trip computer, cruise control with limiter, power windows and mirrors, etc.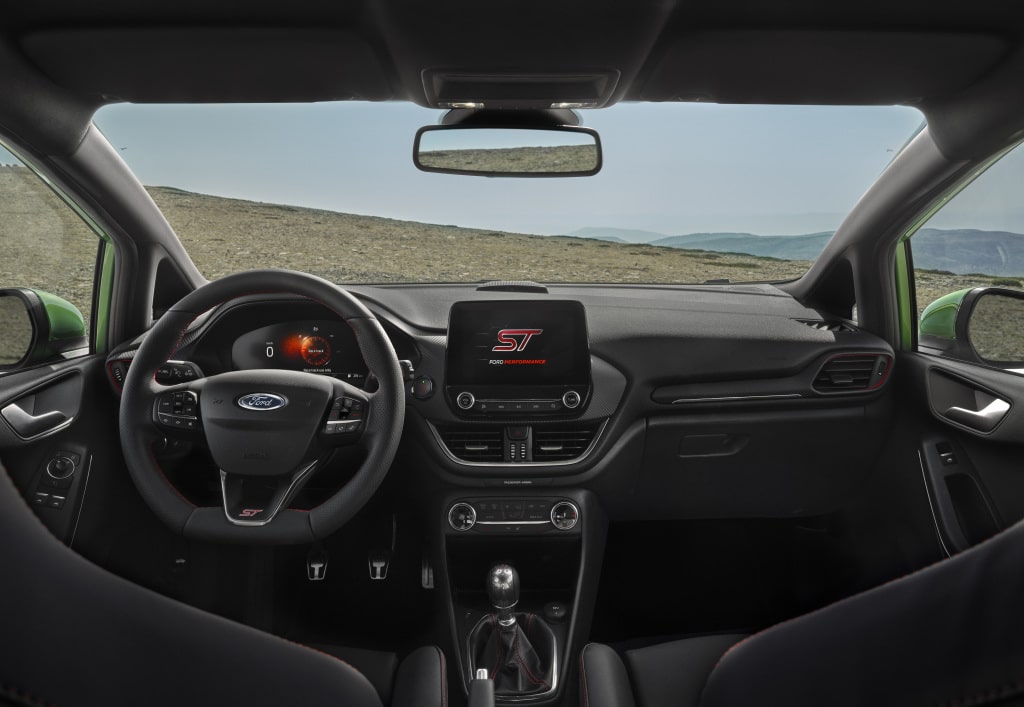 The ST-Line trim already adds the involuntary lane assistant, exterior sport package, 17-inch alloy wheels, folding mirrors, keyless access, push-button start, ST-Line sports steering wheel, specific upholstery, automatic climate control, etc.
Already in the most complete they also carry 12.3-inch digital instrumentation, parking sensors, traffic sign reader, Blind Spot Monitor, B&O Sound System, Rear Power Windows, Photosensitive Interior Mirror, Rear Camera, Tinted Windows, etc.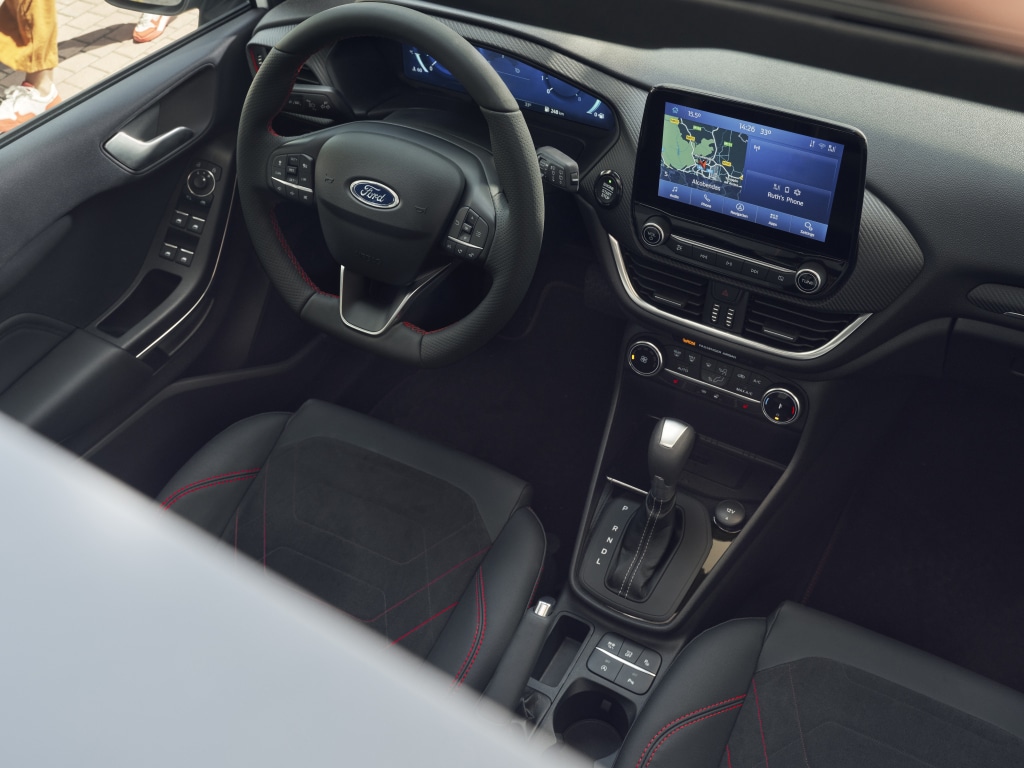 FORD FIESTA 3p PRICES
| | | | | |
| --- | --- | --- | --- | --- |
| MOTOR | TREND | ST-LINE | ST-LINE X | ST |
| 1.1 Ti-VCT 75 CV | 17,708 | – | – | – |
| 1.0 ECOBOOST 100 CV | – | 19,675 | 21,142 | – |
| 1.0 ECOBOOST 200 CV | – | – | – | 28,887 |

FORD FIESTA 5P PRICES
| | | | | | | |
| --- | --- | --- | --- | --- | --- | --- |
| MOTOR | TREND | ST-LINE | ST-LINE X | ACTIVE | ACTIVE X | ST |
| 1.1 Ti-VCT 75 CV 5MT | 18,308 | – | – | – | – | – |
| 1.0 ECOBOOST 100 CV 6MT | 19,406 | 20,226 | 21,692 | 20,475 | 21,941 | – |
| 1.0 ECOBOOST 125 CV MHEV 6MT | 20,216 | 21,746 | 23,223 | 21,966 | 23,473 | – |
| 1.0 ECOBOOST 125 CV MHEV AT | 22,266 | 23,488 | 24,954 | 23,738 | 25,204 | – |
| 1.0 ECOBOOST 155 CV MHEV 6MT | – | 22,196 | 23,673 | – | – | – |
| 1.5 ECOBOOST 200 CV 6MT | – | – | – | – | – | 29,137 |