The new Ford Ranger boasts superior off-road credentials. At the same time, it maintains Ford's dynamic driving DNA. The pick-up it has become a global model. It will be sold in more than 180 countries and will be produced in Thailand and South Africa. Today the American firm confirms the arrival date of the Ford Ranger Raptor 2023.
In the words of the automaker, the new delivery of the pick-up is the toughest, most capable and connected Ranger till the date. It has been developed by Ford with the customer in mind. What's more, it will be the ideal companion for work, family and leisure. As we already told you, it is closely related to the next Volkswagen Amarok.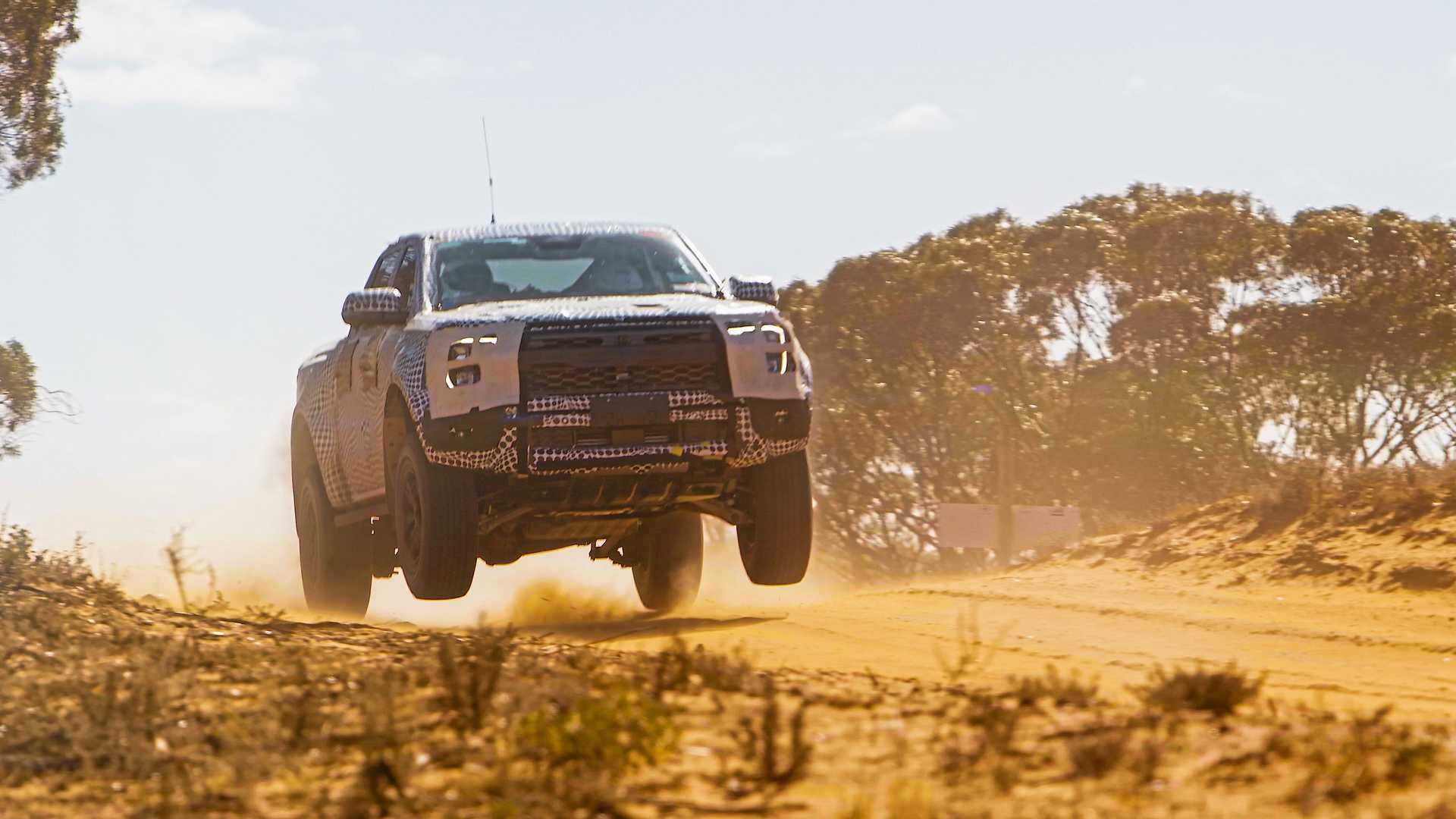 The new installment of Ford Performance based on the pick-up will debut on next february 22. Until then, the signature of the blue oval delights us with a video and various images of a camouflaged prototype. In them we can see the flagship variant of the new generation Ranger driving at high speed on a dirt track, jumping, skidding and putting the new suspension to the test.
Interesting news for the Ford Ranger Raptor 2023
While the camouflage hides design details, it's clear the Ranger Raptor has wider front and rear fenders. There will also be protections for the bottom, larger tires shod with off-road tires and greater ground clearance. We can also see a restyled grille, bumpers and hood.
As you may know, the current Ranger Raptor is powered by a 2.0-liter, twin-turbo, four-cylinder diesel engine. It delivers 210 hp of power and 500 Nm of maximum torque. However, gossips point out that the new Ranger Raptor will be powered by a turbocharged Ecoboost V6 engine. It could be the 2.7-liter twin-turbo unit or the 3.0-liter turbocharged V6.
Image gallery