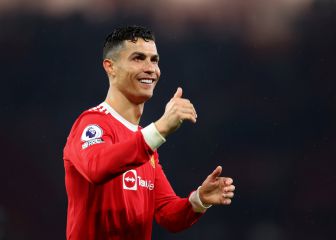 Cristiano Ronaldo, 37, is still in good form. And although he is not going to have guaranteed ownership, Ten Hag will try to take care of him and make the most of his performance. He is Manchester United's top scorer this season, with 24 goals in 37 games. A difficult brand to replace.
Edinson Cavani, Paul Pogba, Jesse Lingard and Juan Mata are out of contract, and Anthony Martial will not return to Old Trafford when his loan spell at Sevilla ends. There are also doubts about the continuity of Marcus Rashford. Hence, Ten Hag has Cristiano, to build a team around him.
He returned to Old Trafford last summer, and his contract will run for another season. A revolution is expected in the Mancunian club when Erik ten Hag takes possession of the bench for the next course. Many faces will change in the Red Devils dressing room, but according to The Telegraph, the Dutch coach wants the Portuguese to remain in Manchester and be one of the pillars of United. "I'm not finished," said the Portuguese after scoring in the last match against Brentford. He pointing to his chest after scoring a penalty against Stretford End.
If he stays, Cristiano Ronaldo will not play in the Champions League for the first time in 20 years. Inform The Telegraph that the footballer is aware of this fact, but that he prefers not to leave Manchester United after such an erratic season.
[