Sling has brought back some of its most iconic models in recent years and now it is the turn of the Dax, a peculiar small-displacement minibike designed to circulate around the city and be a magnet for looks. It will return to the Spanish market in the second half of 2022, after 41 years of absence, but the brand has not yet announced its price.
What is most striking are its compact dimensions, with a wheelbase of just 1,022 millimeters and a weight of only 107 kilos. In this way, it is an appropriate model for pilots of any size and strength, although logically those of greater size and weight will have a slightly worse time.
Its target audience is the youngest and those who want a motorcycle to circulate around the city. It is evident by his 124cc enginewhich develops 9.3 horsepower and makes it compatible with the A1 card. Its performance is not remarkable, but it is capable of reaching speeds of up to 90 km/h.
Despite its small size, its cycle part has elements of the level of its older sisters. It uses a T-shaped steel frame, 12-inch wheels, 31-millimeter front forks and rear shock absorbers. Their brake discs are 220 millimeters front and 190 millimeters behind.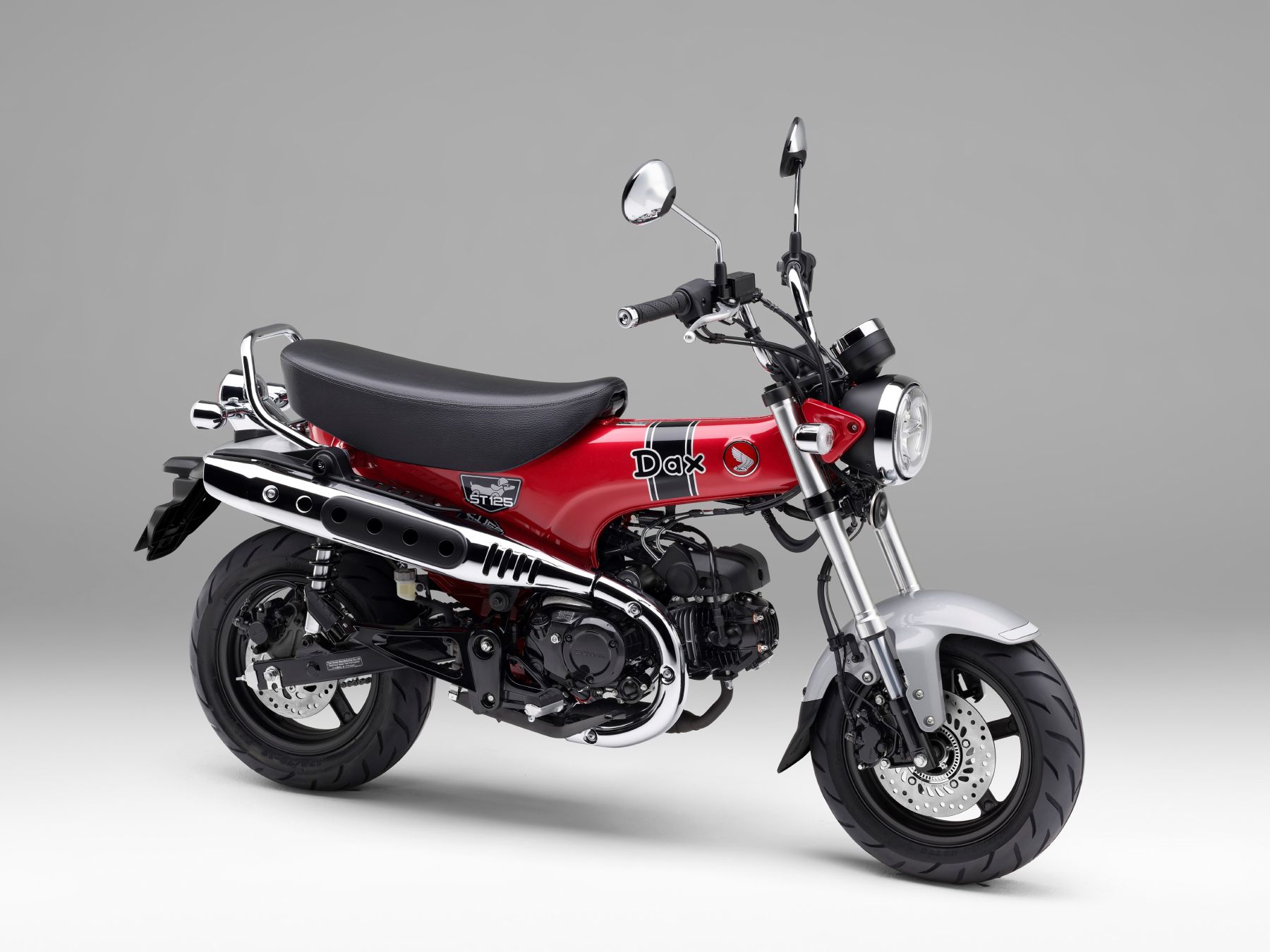 The third vertex of the trident
The return to the market honda dax It does not come out of nowhere, but is motivated by the success that another Honda minibike has already had, the also iconic Monkey. It is a retro cut model, with a style that could be described as a café racer. It weighs just 104 kilos and is only 1.71 meters long. ride a 124cc engine that delivers 9.3 hp, just like the Dax, and a five-speed gearbox. It is already available from 4,125 euros, a rate that should be quite close to that of the Dax.
Soon the MSX125 will also arrive, with a quite similar concept, but it is a naked with a sportier image. It has a very similar length (1.76 meters) and an almost identical weight (103 kilos). The engine is the same, but slightly more powerful, reaching 9.8 hp. Its price has not yet been announced.