(On the occasion of this week of preferential rates "back to school 2021″ on our program " Growing Up and Raising as a Family ", we are happy to offer you, at the bottom of this article, 4 new documents from this program, related to the theme of this email)
***
If the maintenance of the vegetable garden or the broken tiles scares you, because you have never learned, do not panic!
We too had very little knowledge in all of these areas, but the great thing is that:
Experimenting with your child is also learning for yourself!
And even novices in the field, we can learn everything at any moment, as we go through our experiences.
It is by accompanying our children to:
observe themselves to better understand what is happening in them,
identify their needs and respond to them on their own,
become more autonomous in daily tasks, in their relationships, in managing their emotions, etc.
… That we ourselves have learned a lot about our own functioning and our own needs.
This is clearly what works best for us: experimenting together, learning together (rather than mindlessly applying the "5 step method" to do this or that 😉
And when we realize, with a little hindsight, all that we are capable of experimenting with our children and of growing at home… we also gain self-confidence!
We do not gain confidence at the top of the mountain, there we admire the landscape, we savor the road traveled.
We gain confidence with each step, with each step taken.
Every time we experience something that allows us to feel connected with ourselves… or with the other.
The importance of the "right to make mistakes":
To acquire new skills, children need to be fully involved in their experiences.
As my grandmother used to say : "It is only those who do nothing who do not make mistakes and who do not learn".
Engaging in an experience, a project, is to take the risk of making a mistake, it is the game!
It is by finding the solution by oneself, for oneself, that the most solid learning takes place.
By perceiving his errors, the child adjusts his actions, his words, his knowledge … "Why haven't I made it? "; "What's wrong with my way of doing things?" "; "How to change the situation? ", etc.
Chess is a real source of learning and development!
It is also thanks to "errors" that many great discoveries have been made!
So let's experiment, play, sow seeds… behind, for sure, something will grow !!
Click here to discover the details of the "Growing Up and Raising as a Family" program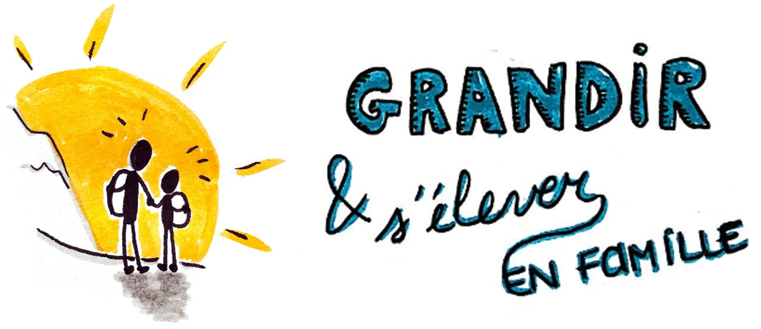 The second part of the program "I give him the keys to manage his difficulties on his own and develop his self-confidence" is made up of 3 modules:
Module 1: My child on the path to independence.
Module 2: I give him the keys to manage his emotional and relational difficulties.
Module 3: I allow my child to have self-confidence.
At the end of this second part, you will understand how to start your child on the path to autonomy (physical, emotional, relational) and how to develop or strengthen his confidence and self-esteem, skills necessary for a fulfilled and balanced adult life. !
To give you a quick overview, we invite you to download 4 of the 17 PDF documents that accompany the videos of the second part of the program: