The Lamborghini Countach LPI 800-4 is a futuristic limited edition recreated for the 21st century. It pays homage to the iconic spirit of the Countach, a model that broke all the rules of design and technology. The name Countach is an expression of surprise and amazement in the Piedmontese dialect. To be more exact, it's pronounced "Coon-tach."
As you know, it is one of the few names among the Lamborghini models that not related to bullfighting. The final image is pure and uncluttered, with nods to the first production version. For the first time since its unveiling at Pebble Beach on August 13, 2021, the Lamborghini Countach LPI 800-4 hits the road.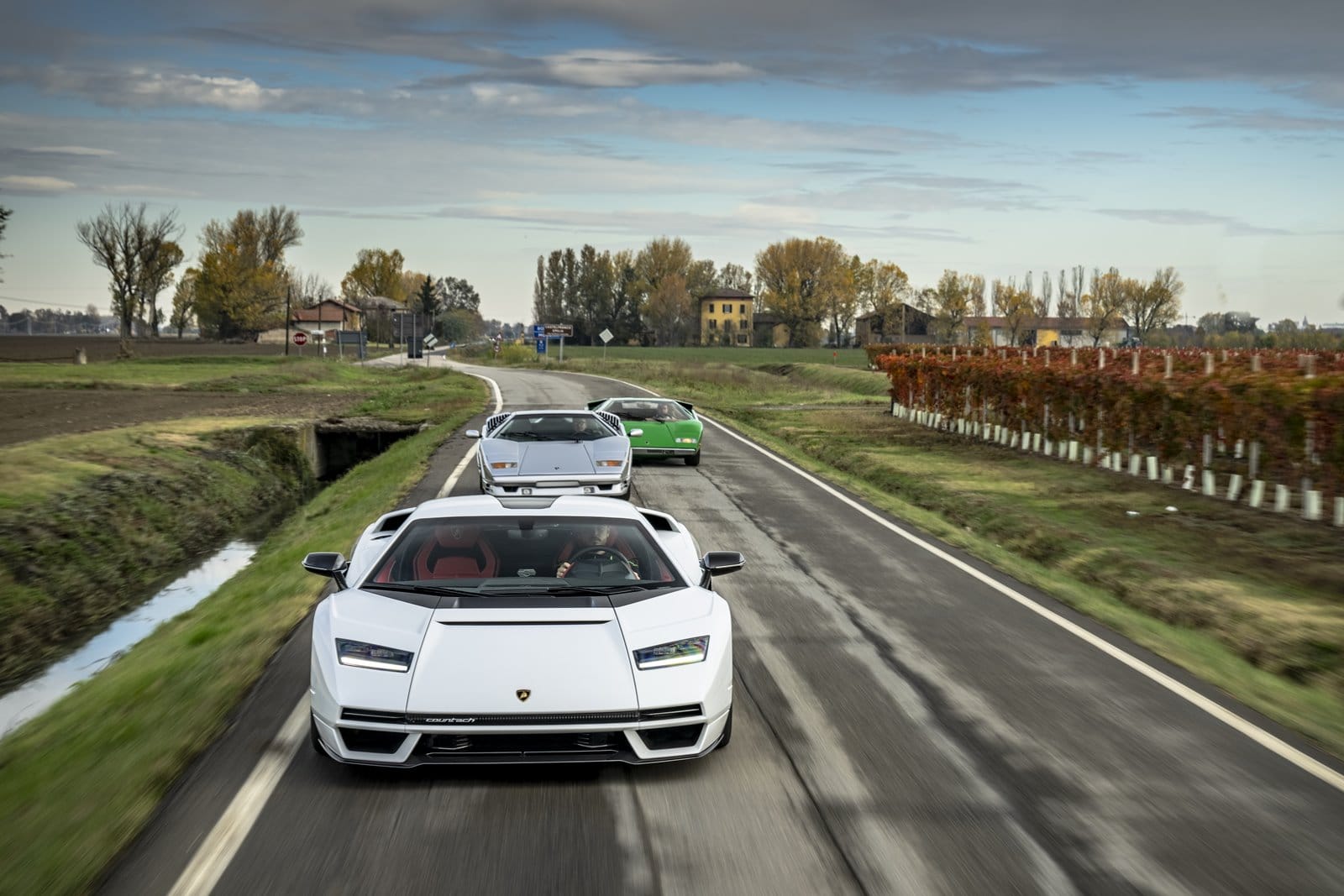 On this special occasion, the brand new supercar was accompanied by two of his most important predecessors. We are talking about the first Countach LP 400 and the last Countach 25th Anniversary produced. His dynamic debut alongside two protagonists from the company's historical collection has provided us with extraordinary and unpublished images.
A new era, a new Lamborghini Countach
The model has a naturally aspirated V12 engine combined with Lamborghini's hybrid supercapacitor technology. Delivers a maximum combined power of 814 hp (rounded up to 800 in your name). They come from its naturally aspirated engine (780 hp) and its electric motor (34 hp). They are transmitted to a permanent four-wheel drive system.
As expected, the LPI 800-4 develops the features of a model in its class. To give you an idea, the new Lamborghini Countach has acceleration from 0 to 100 km/h in just 2.8 seconds. It is also capable of going from 0 to 200 km/h in 8.6 seconds. In addition, it has a maximum speed of 355km/h.
The car will be produced in a limited edition of only 112 units, all of them already sold before their presentation. The number of units is a reference to "LP 112", the project name used internally during the development of the original Lamborghini Countach. Deliveries of the Countach LPI 800-4 will start from the first quarter of 2022.
Image gallery