The Lancia Delta is one of the most popular models of the company in its entire history. After going through rallies in the '80s, there are many who yearn to have a copy in their garage. Recently, the Italian firm announced that the Delta will return as a hatchback compact zero emissions. However, wait until you meet this Lancia Delta Evo-e RX.
The legendary Lancia Delta Integrale returns to earth as an electric vehicle courtesy of the French racing team GCK Motorsport and the 2022 World Rallycross Championship. In case you didn't know, this competition is undergoing some major changes heading into 2022, including the addition of identical electrical mechanics.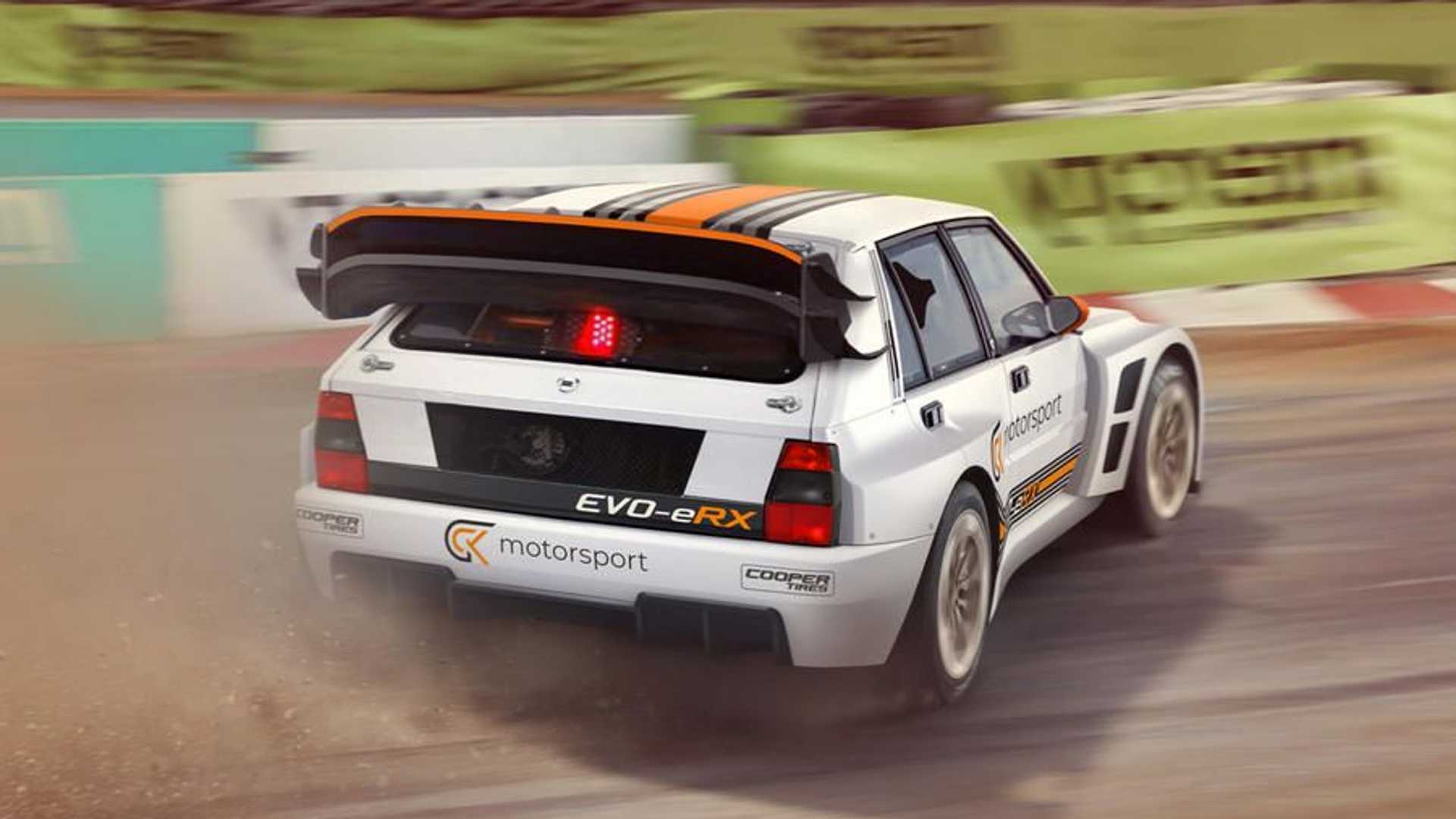 What will vary will be livery and body style. How could it be otherwise, GCK has chosen the design of the famous Delta Integrale. It won six WRC titles between 1987 and 1992, when Group A rallies replaced Group B. What is a shame is that we will not see it in the original Martini livery.
Under the skin of the Lancia Delta Evo-e RX
The Lancia Delta Evo-e RX is based on the street model that we talked about recently. The downside is that its production will be even more limited to just 11 units. It uses an aluminum chassis, additional carbon fiber bits, lighter Sparco seats, and an even more aggressive and aerodynamic technical setup.
Under the hood, the series model uses a electric motor. Disburse 200 hp (147 kW) peak power and 350 Nm of maximum torque. Under normal conditions, these figures are a not inconsiderable 122 hp (90 kW) and 200 Nm of torque. The battery has a capacity of 29 kWh, offering an autonomy of 200 km. Maintains the five-speed manual gearbox.
The set throws a weight on the scale of barely 1,440 kg, a very good figure to be an electric. They are only an additional 100 kg compared to the original model. In terms of performance, GCK Exclusive-e advertises a 0 to 100 km / h in 6.6 seconds. Of course, we also find technical improvements under the skin of the compact.
However, all 14 cars on the Rallycross starting grid will use identical powertrains next season. These comprise two electric motors produced by the Austrian company Kreisel. They develop a combined power of 671 hp and 880 Nm torque, so the performance of the Lancia Delta Evo-e RX will be truly wild.