It's been a few months since BMW presented us with the renewed X3 M and X4 M, as well as their wild Competition versions. Both models arrive with a specific aesthetic, a set-up typical of the company's sportiest variant and an interesting engine in its guts. The most nonconformist will also have the Manhart MHX3 600 at your service.
Bavarian models are standard equipped a block of six cylinders in line that provides impressive performance. The high-speed unit features M TwinPower Turbo technology and, with its 3.0-liter displacement, generates a maximum power of 353 kW / 480 hp at 6,250 rpm and maximum torque of 600 Nm between 2,600 and 5,600 rpm.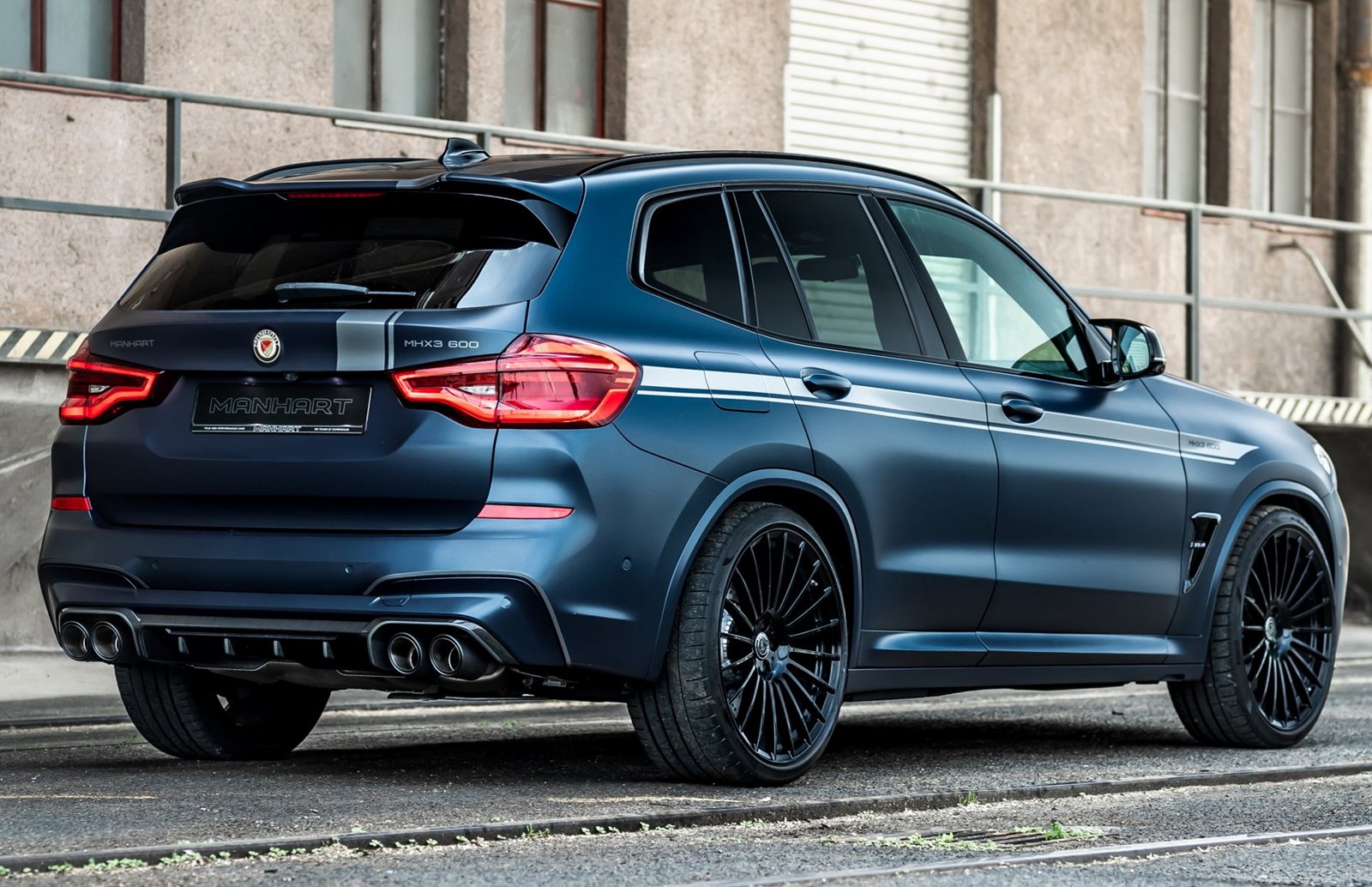 Upgrades are also offered for the BMW X4 M Competition.
Those who know little can opt for the version of this biturbo developed for the BMW X3 M Competition and BMW X4 M Competition. Increase the power figure by 22 kW / 30 hp and reaches 375 kW / 510 hp. The former accelerate from 0 to 100 km / h in 4.2 seconds, while the Competition versions reach 100 km / h in just 4.1 seconds.
On an aesthetic level we also find many elements with specific design M, designed to optimize cooling air flow and aerodynamics. But you know that in the aftermarket specialist scene there is a lot of nonconformist on the loose. It is the case of Manhart, which has prepared a round product.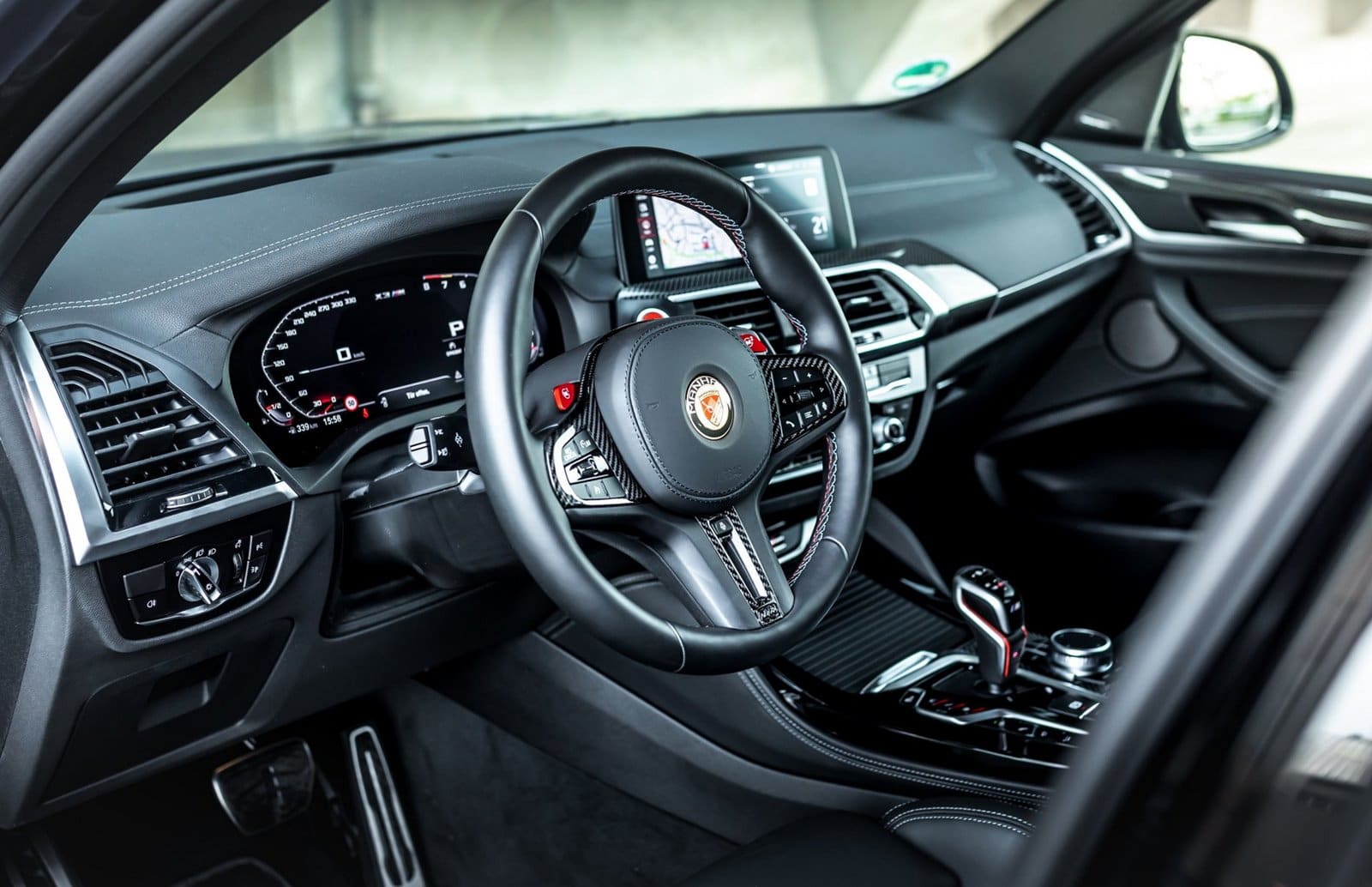 The Manhart MHX3 600 does not leave you indifferent
On the outside he dresses in matte dark blue with gray stickers for a much more sinister look. Its height has decreased by 30 mm thanks to new springs signed by H&R, which are combined with a set of Alpina alloy wheels in size of 22 inches. They are shod with high performance tires.
Nor is the carbon fiber in elements such as the front splitter, the air intakes, the side skirts, the mirror caps and the rear diffuser with four round tailpipes. More carbon fiber components can be found inside. All BMW logos have been replaced by the Manhart emblem.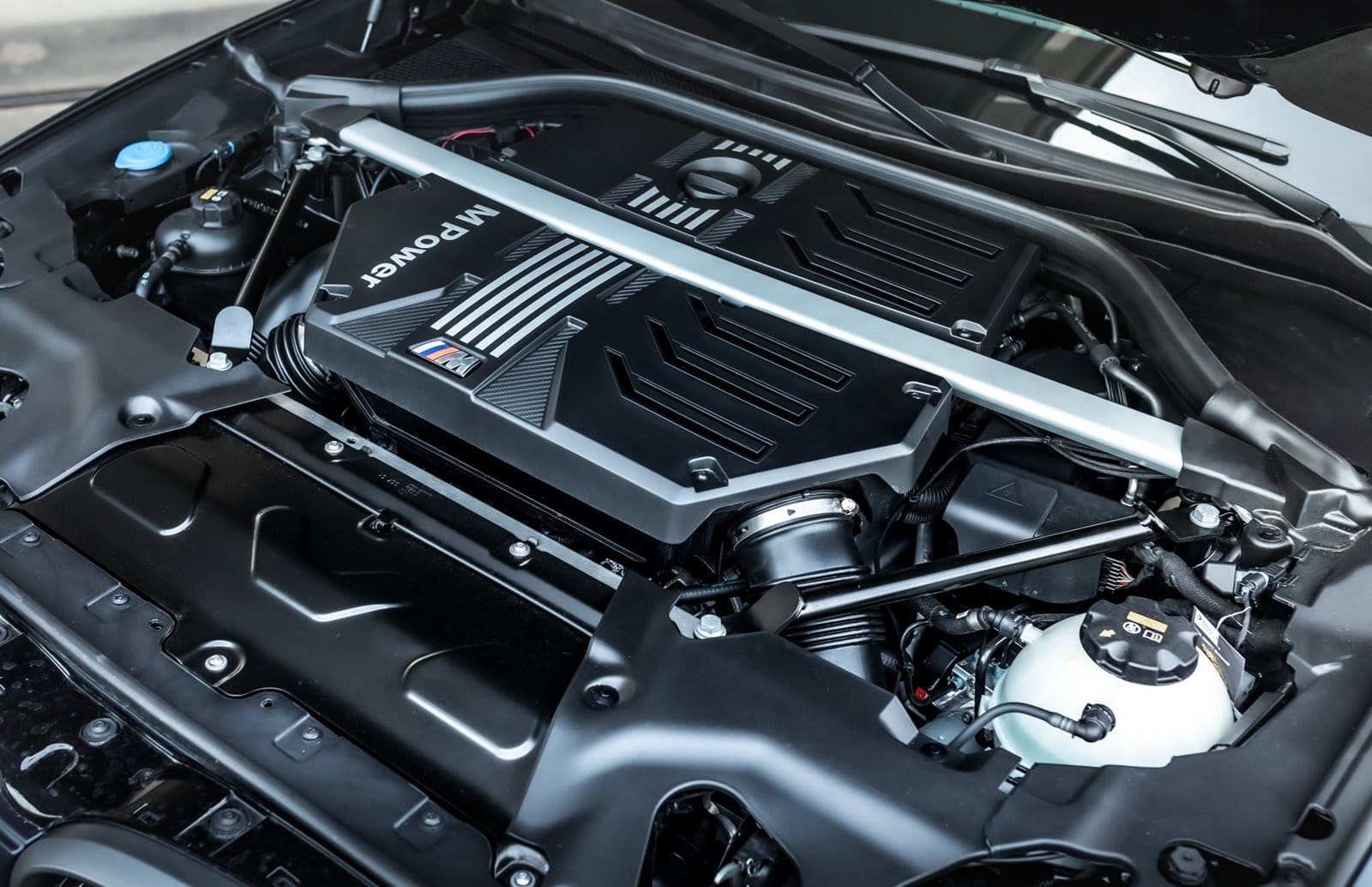 The tires have dimensions of 255/35 ZR22 on the front axle and 295/30 ZR22 on the rear.
As its name suggests, the powerful 3.0-liter six-cylinder engine has gone from the original 510 hp and 650 Nm to a not inconsiderable one 635 hp (467 kW) and 780 Nm thanks to an MHtronik Powerbox update in the software the ECU and the new high-performance exhaust system.
The new exhaust has a valve control function and four 100mm diameter tubes. Manhart allows the removal of catalysts and standard OPF / GPF filters. Performance-wise, Manhart hasn't announced the numbers yet, but we'll find out soon. Its price is 118,900 euros and there will only be 10 copies.
Image gallery