The Mercedes-Benz GLS is a large, seven-seater SUV that has everything for Larte Design make a real gem on wheels. The Mercedes-AMG GLS 63 by Larte Design sports an imposing body package dubbed "Winner" that gives the flagship a more aggressive look and plenty of carbon fiber.
Customers can choose how deep the customization is, although we unfortunately found no mechanical enhancements. As the pinnacle of the range, the Mercedes-AMG GLS 63 4MATIC + It is equipped with the AMG 4.0-liter biturbo V8 engine. Offers some not inconsiderable 612 hp (450 kW) and impressive torque of up to 850 Nm.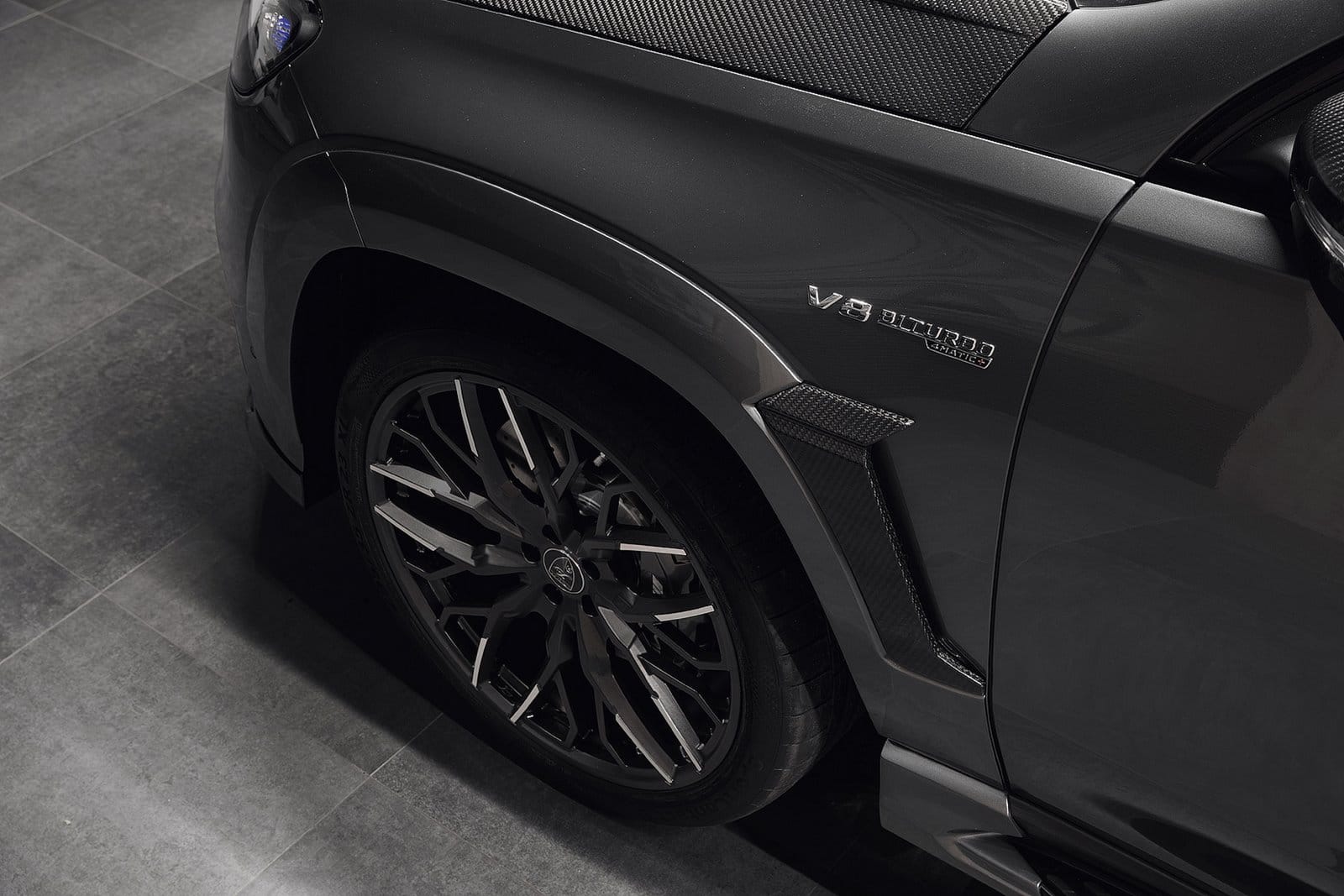 Acceleration from 0 to 100 km / h ends at 4.2 seconds and the maximum authorized speed is 250 km / h. In combination with the optional AMG Driver package they can be achieved 280 km / h. In this new generation, the V8 engine is associated with the SPEEDSHIFT TCT 9G gearbox and is combined for the first time with the starter alternator EQ Boost.
This component combines the starter and the electric generator in a powerful group, an electric motor integrated compactly between the engine and the transmission. The 22 hp (16 kW) of power and 250 Nm briefly available additional torque allow for more instantaneous throttle response.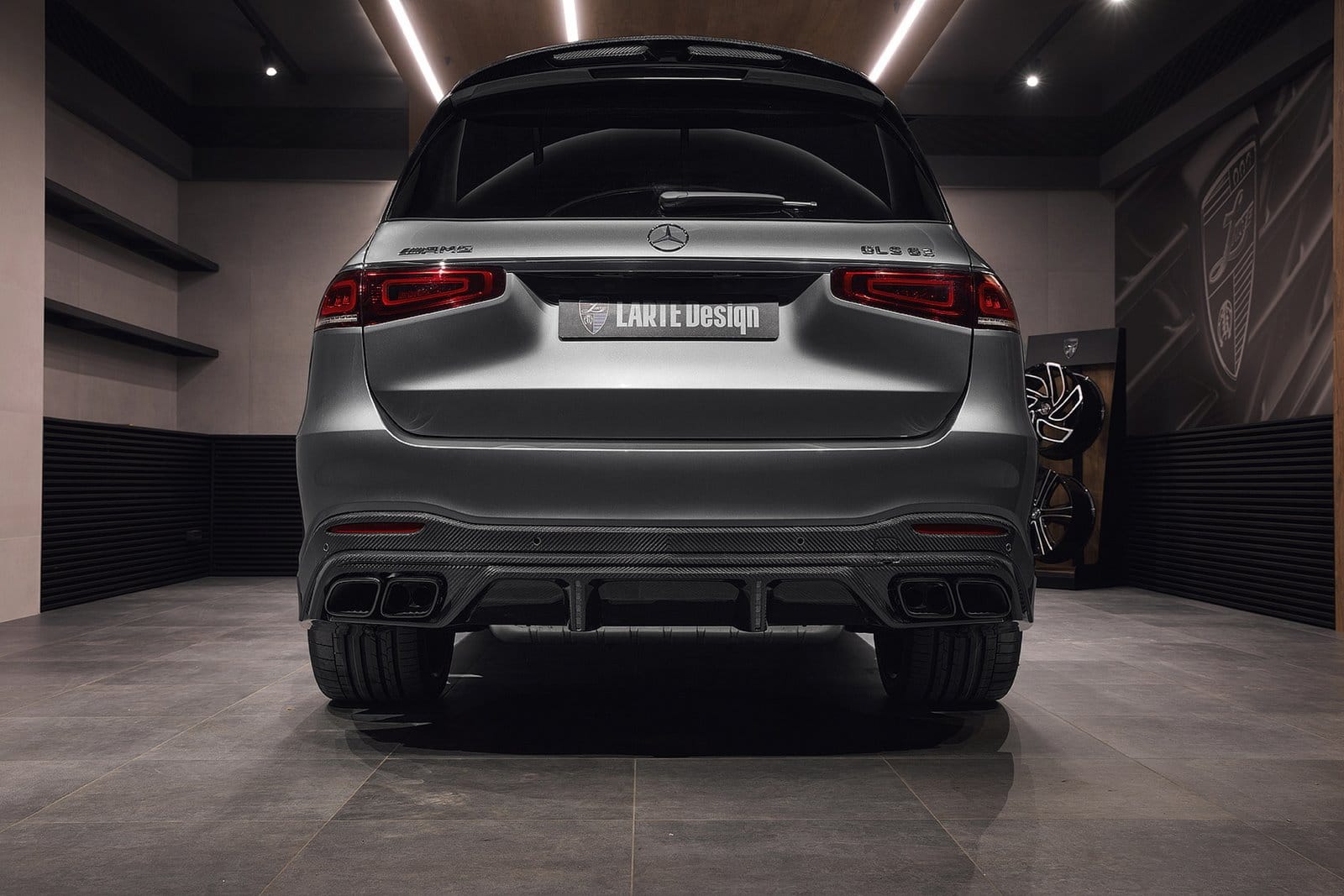 The aesthetics of Larte's Mercedes-AMG GLS 63
Depending on the owner's preferences, Larte Design can incorporate various aerodynamic elements in fiberglass carbonsuch as the new covers for the air intakes, the front splitter, the diffuser, the spoiler or the hood. The profile stands out for the widened fenders with integrated inlets and the side sills with running boards.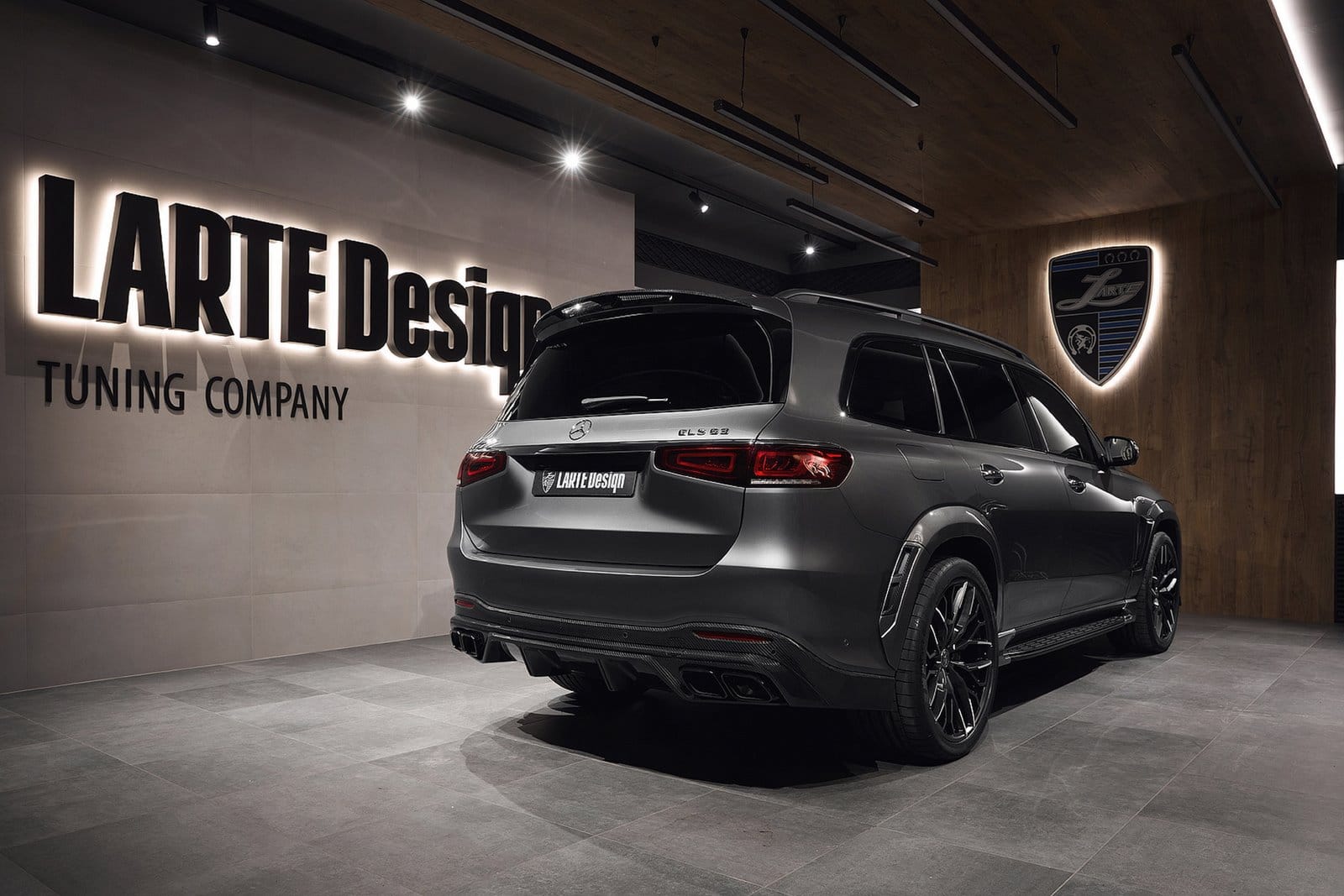 The set is finished off by the alloy wheels of up to 24 inches covered with high-performance tires. In this unit we see them in a size of 295/35 ZR 23. The preparer has not announced the price of the new body package, although we suspect that it will not be cheap since it is made mainly of carbon fiber.
Image gallery