The name Torsus may be familiar to you, as this Prague-based company is the creator of buses and motorhomes as wild as the Praetorian. After the success of its first vehicles, now the company gives us long teeth with a new variant of the Terrastorm, the Torsus Terrastorm Chassis Cab.
Limited demand for these types of vehicles has not put a damper on Torsus' plans. The company is ready to surprise us this year with a new chassis configuration for builders who want to create a custom team for off-road work -or motorhomes-.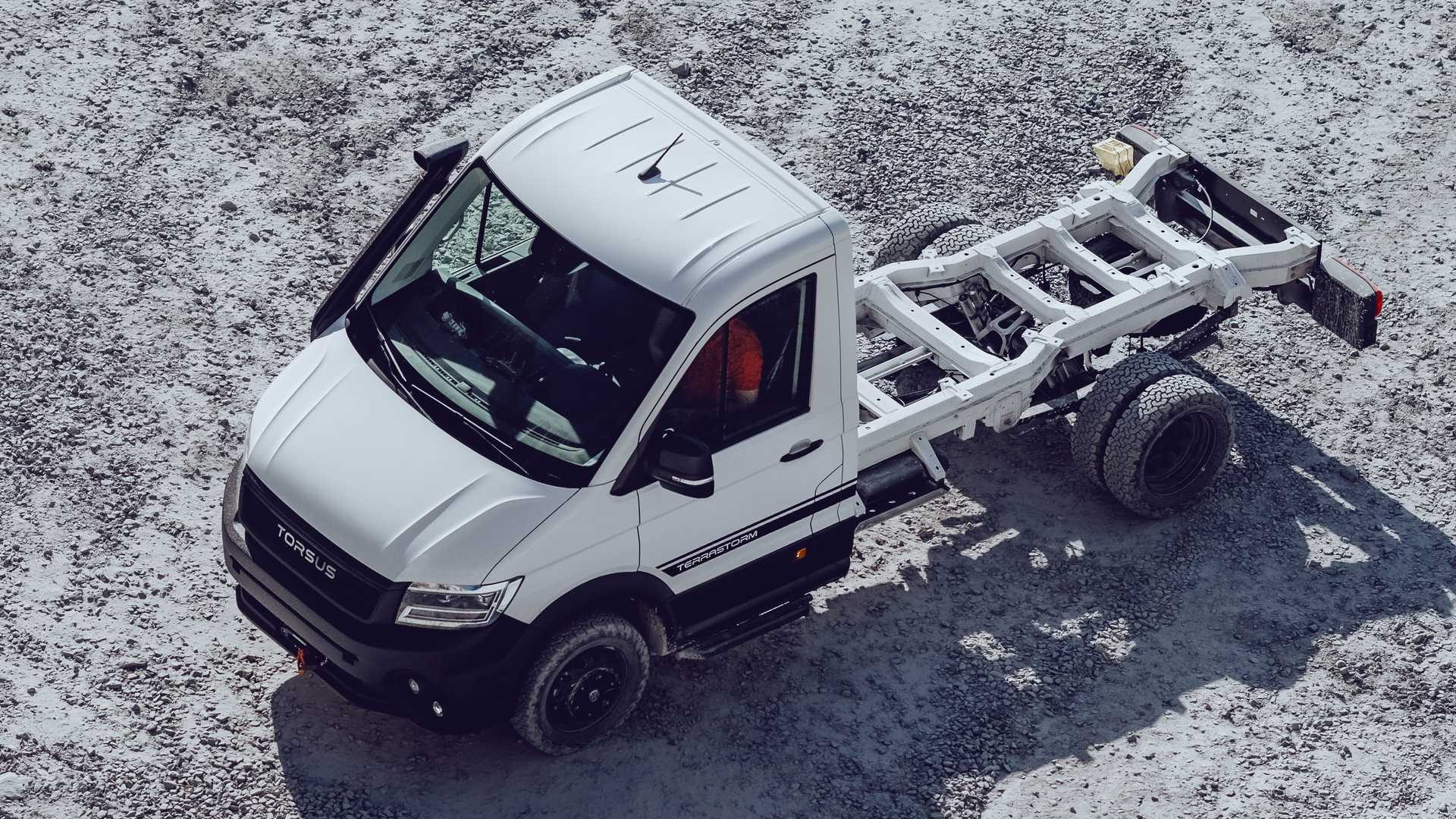 Torsus will begin receiving orders on January 1, 2022 and deliveries will begin before the end of the year. Prices start from 51,716 euros.
Starting from the base of a Volkswagen Crafter / MAN TGE, the Terrastorm is offered in a single or double cab configuration. It offers space for two to six occupants and is available in weights of 3.5, 5 and 5.5 tons. There are two axle distances available: 3,640 or 4,490 mm.
Under the skin of the Torsus Terrastorm Chassis Cab
Aesthetically, the model includes a modified bumper to improve its dimensions off road. In it we see a winch, high intensity LED lights, daytime running lights, fog lights and auxiliary lights. Put the icing on the cake the snorkel located in the A pillar.
The lower body panels have a resistant coating and we find aluminum steps on the side. No less strong are the matte black steel wheels shod with BF Goodrich All Terrain T / A KO2 tires. At the rear we find a traditional cabin chassis design.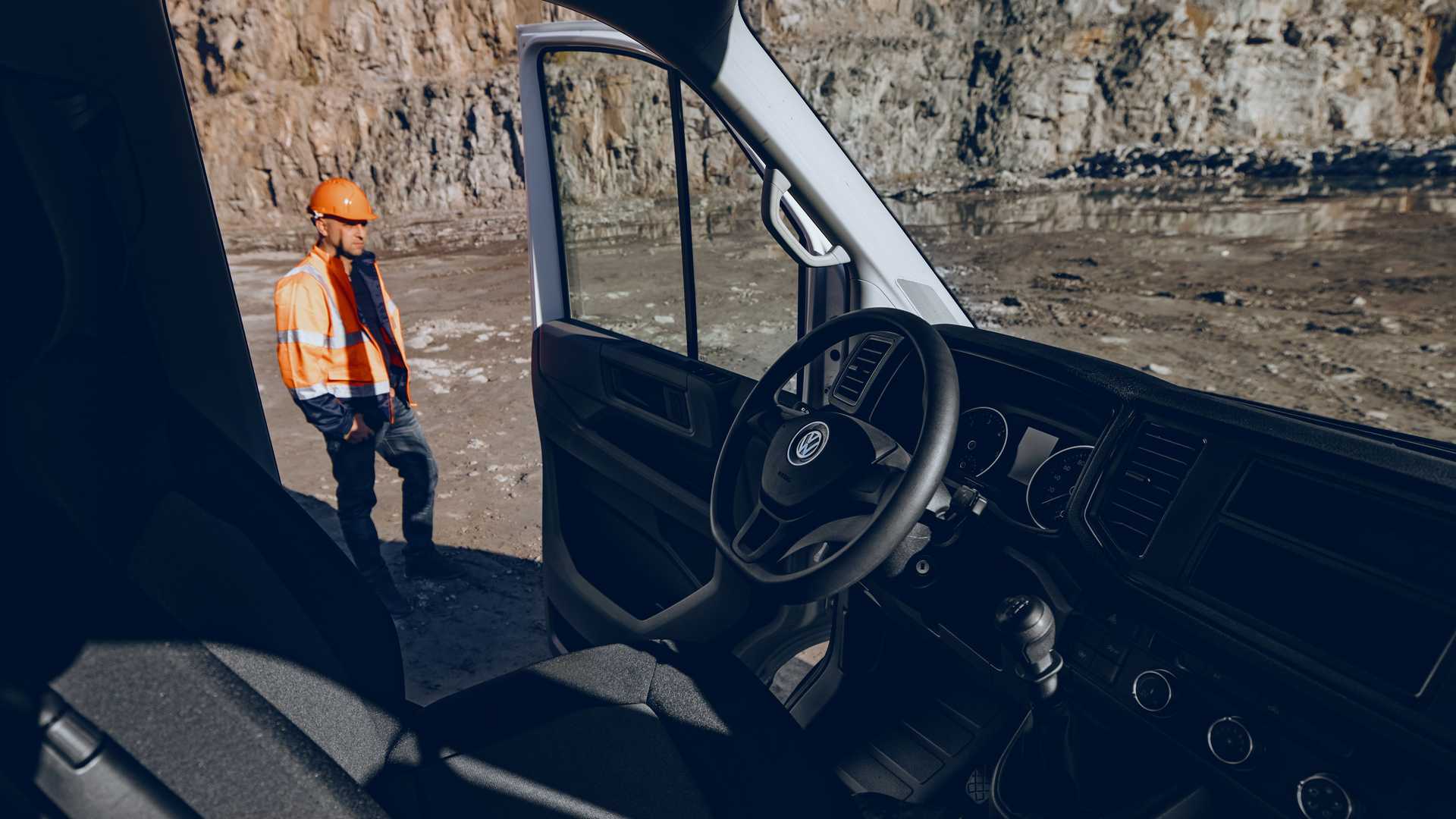 On a technical level, the Terrastorm Chassis Cab presents a heavy duty reinforced off-road suspension to get to places that other similar vehicles cannot even get close to. The front suspension uses Bilstein B6 shocks and has a higher headroom.
It also features adjustable tilt bolts up to 1.75 degrees. Rear equip Profender Dakar shocks with remote auxiliary tanks. Skid plates under the chassis protect the engine, transmission, radiator, fuel tank and rear differential.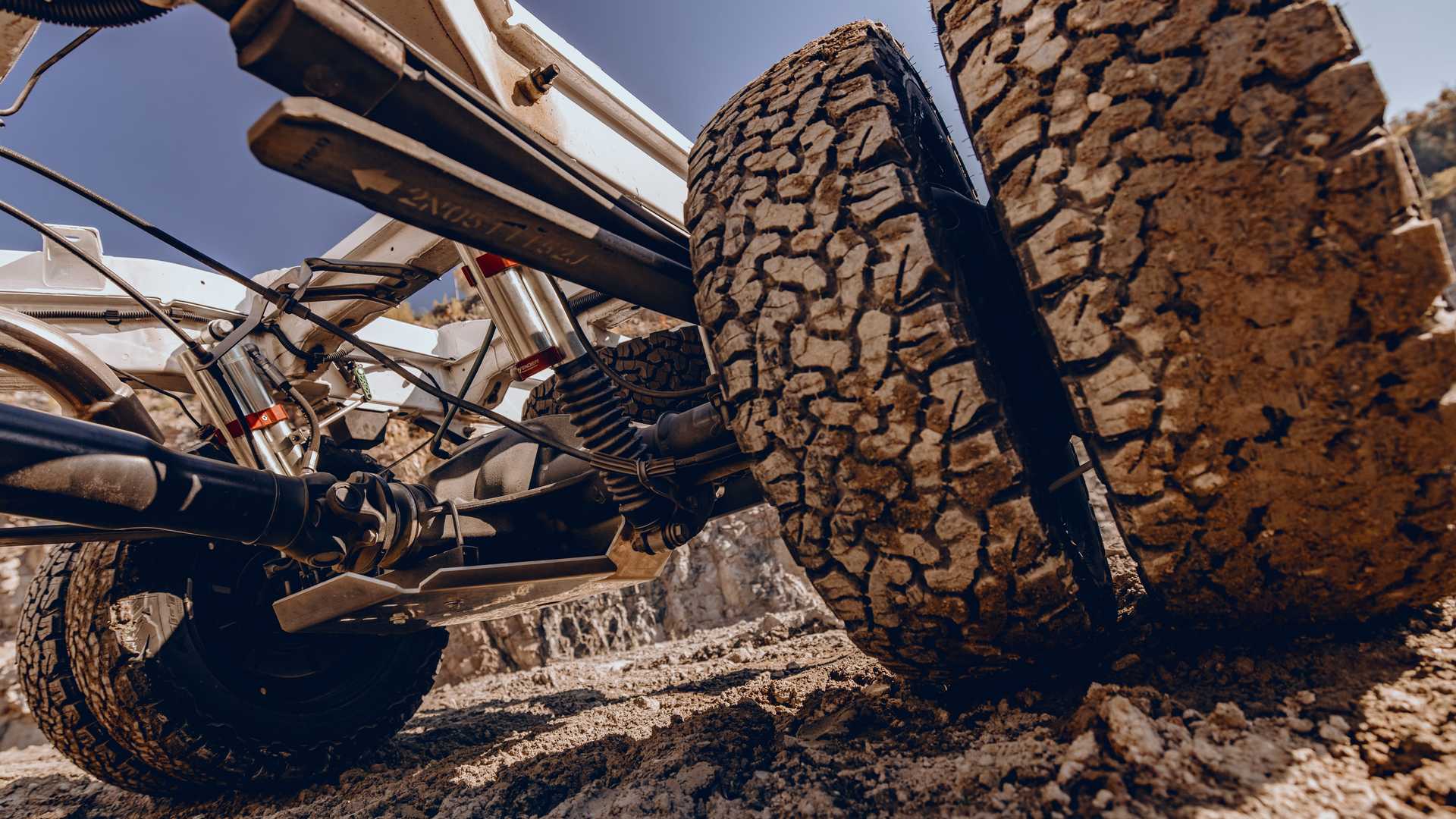 Regardless of the configuration we find an all-wheel drive system with rear differential lock.
The Terrastorm Chassis Cab has a ground clearance of 250 millimeters. The entry angle is 26 degrees and the exit angle is 20 degrees. Finally and under the hood, rest a 2.0-liter TDI block with 140 or 177 hp associated with a six-speed manual transmission or an eight-speed automatic transmission.
Image gallery