Key facts:
AntPool currently contributes 17.2% of Bitcoin's mining power.

Residents of Taiwan and Hong Kong are the exception to the measures taken by AntPool.
AntPool, the Bitcoin mining pool with the highest hash rate currently on this network, announced that it will start blocking access to its platform to users whose IP address is from China.
The release of the mining pool was published just a few hours ago and in it he explains that this measure is sponsored by the restrictions on Bitcoin mining that the Chinese government launched.
According to the information provided by AntPool on its website, restrictive actions go into effect today, October 15, 2021. Although mainland Chinese users will not have access to the platform of the mining pool in question, the inhabitants of Hong Kong and Taiwan would be exempted from these measures.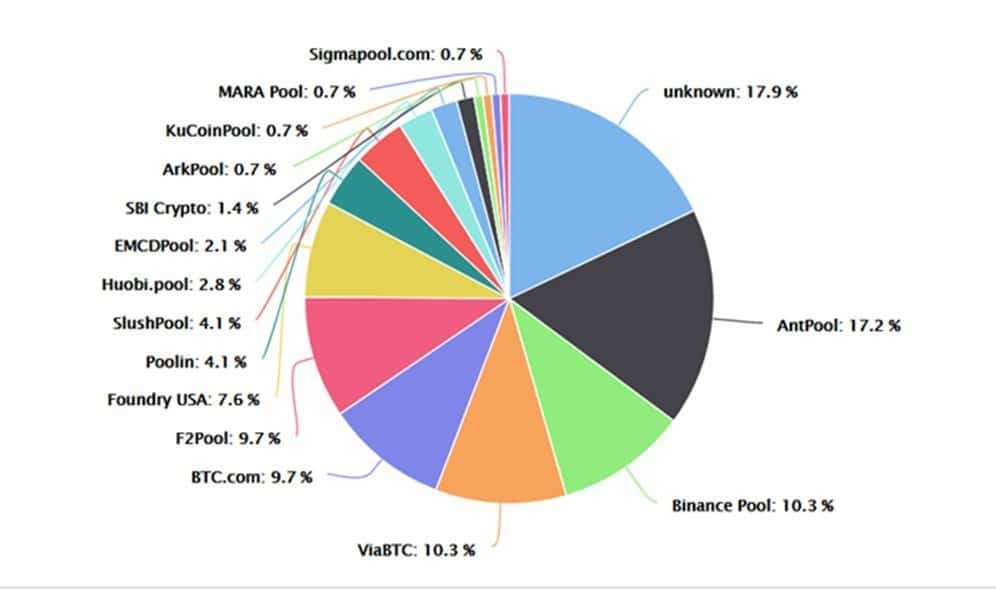 In addition to the blocking of users living in China, AntPool also reported the use of a KYC system (Know Your Customer, according to its acronym in English) "to authenticate registered users worldwide and help them comply with the laws and regulations of their locations," according to the statement they published.
Governments, Bitcoin Mining Pools, and Censorship
Everything about Bitcoin, in general, has been under the scrutiny of governments for years. Cryptocurrency mining, as we have previously reported in CriptoNoticias, has been attacked vigorously by the Chinese Government throughout 2021. Websites related to the crypto-asset market and even the online sale of mining equipment have been censored . However, around the world there are also government measures that threaten the free exercise of digital mining.
In the United States, there is currently a bill that would force mining pool users to submit to KYC protocols applied by these platforms. According to attorney Jake Chervinsky, if approved, this law would come into effect in 2023. The irony of this happening is that the United States, today, is the country with the most mining power for Bitcoin. A title that the North American nation acquired after China prohibited mining in its territory.
Bitcoin mining pools such as Marathon, Slush Pool, and F2pool have been accused of censoring the work of miners using the platform. In these cases, the restrictions were also in accordance with ordinances issued by the United States Government.
Another example is Venezuela, one of the ten countries with the largest presence of Bitcoin mining worldwide, according to studies by the University of Cambridge. In this nation, cryptocurrency miners need to have a license to be able to engage in such activity legally. For it, must register on a platform created and administered by the Venezuelan Government. By not complying with this requirement, citizens run the risk of having all their equipment confiscated.