We have seen auctions and various sales of the Ford Sierra RS Cosworth, however, never before such a rare unit.
TheMarket.co.uk has just announced that it will offer car collectors and Ford enthusiasts the opportunity to have a Ford Sierra RS Cosworth very rare a pre production unit.
Built as part of the 4P Ford's "pre-production test program" before full production of the car began, these are one of the 10 units with right hand drive.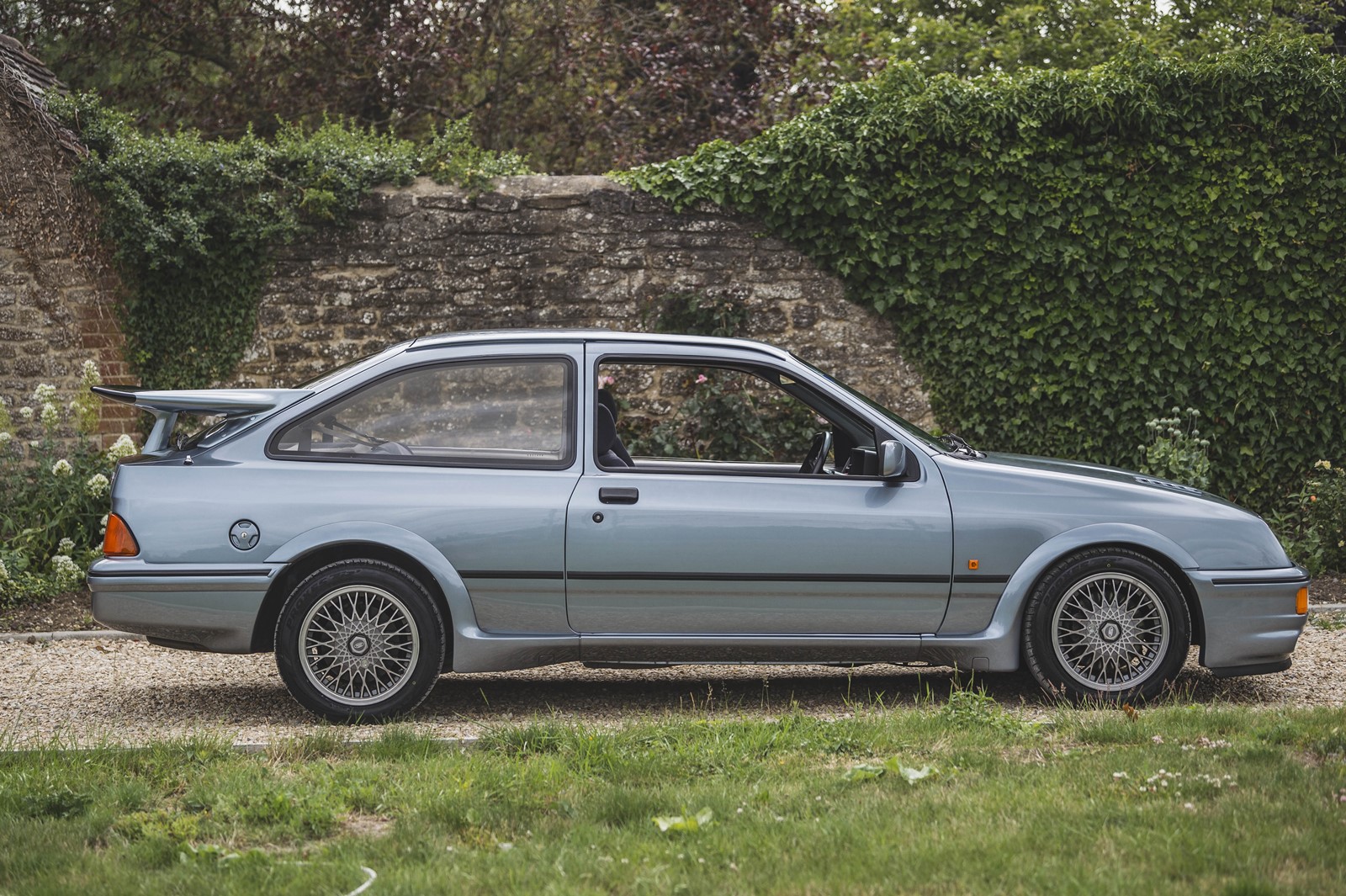 Surely you haven't heard of any pre-production units rolling down the road before, and that is at least 7 of these 10 very special units were converted into rally units, leaving only 3 of them as street models. Of these three, this is the only one that is known today.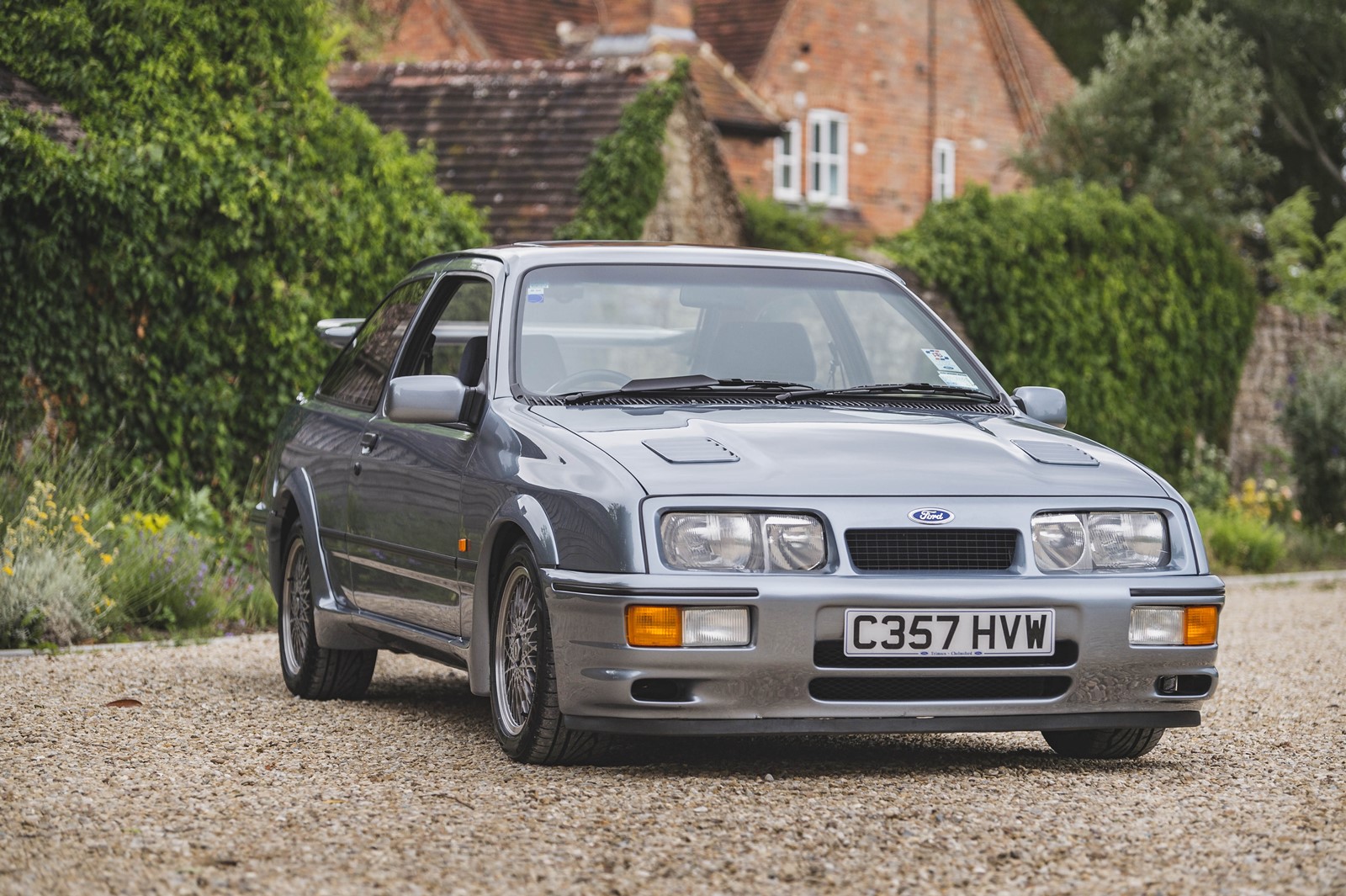 The provenance of the car has been confirmed by members of the original team of Ford Special Vehicle Engineering (SVE). Finished in Moonstone Blue, (most were white), this was surely one of the original press and test units, and possibly also the unit that shot 'Cars of the Future'.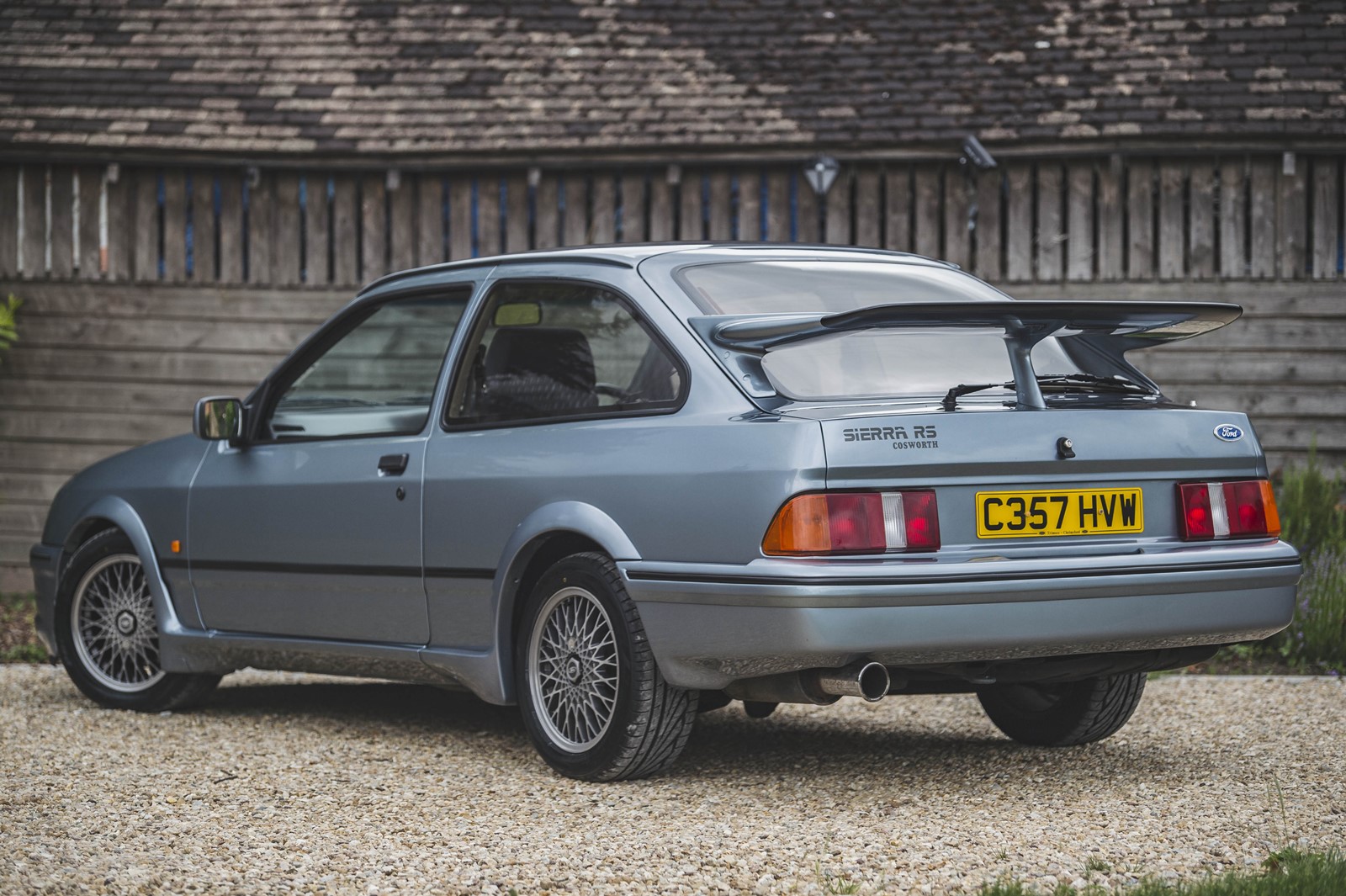 As a three-door model registered in the United Kingdom, this unit accumulates 68,000 miles -about 109,000 km- and its value is expected to reach 65,500 euros.
Built approximately nine months before official production began, this car was first registered in the UK on October 30, 1985. Exported by its owner to New Zealand in 1994, it spent four years in storage while its engine was rebuilt.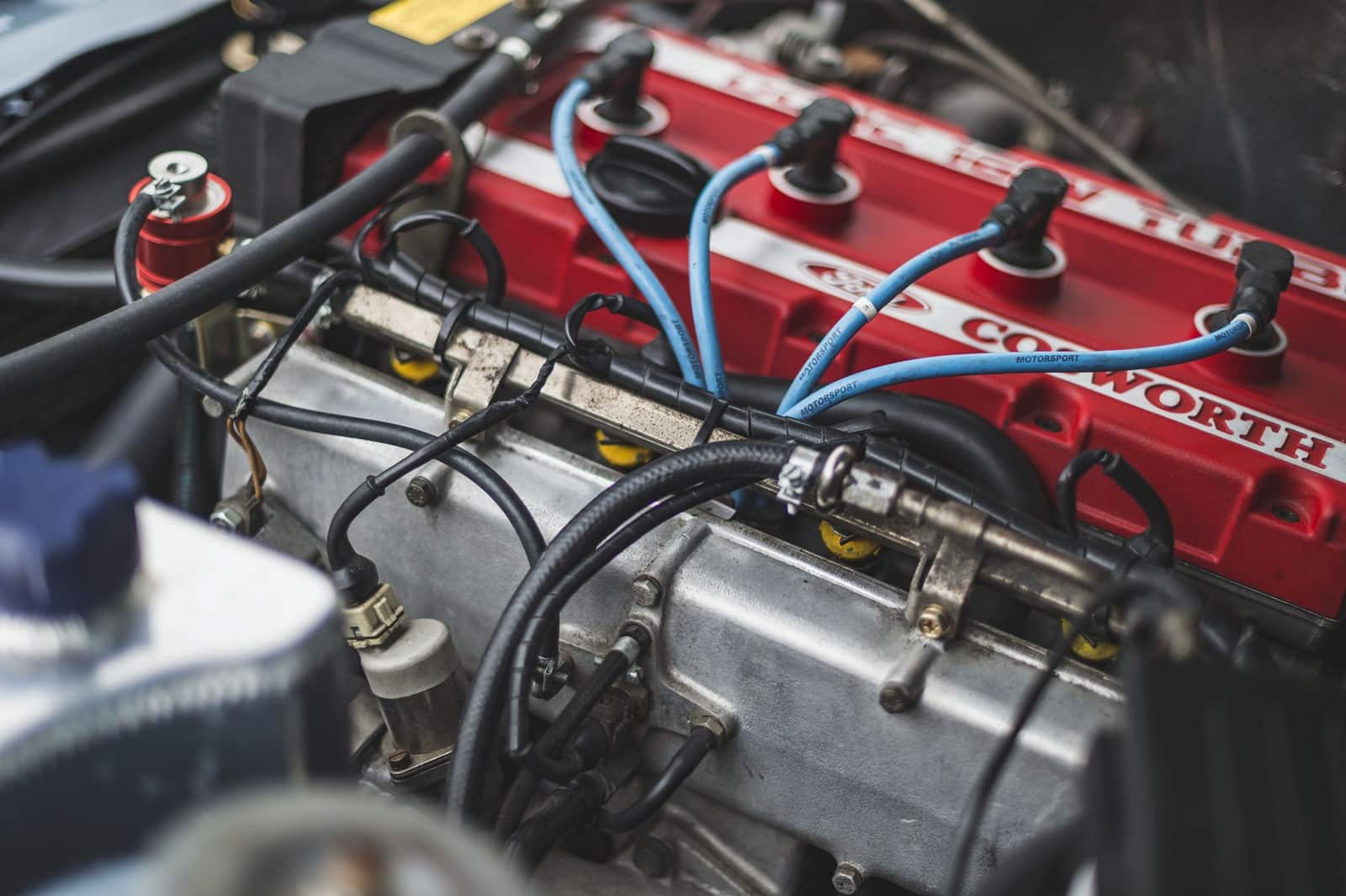 After changing hands twice more, the car's current owner, who bought it in 2009, upgraded it to the point of installing an air conditioner.
Taking care to preserve its originality through the use of original Ford parts, the car has received a new roof, new foam on the front seats, new headlights and pilot lights, moldings, door and window seals, electrical sensors and muffs, bushings, new fluids and a new front splitter.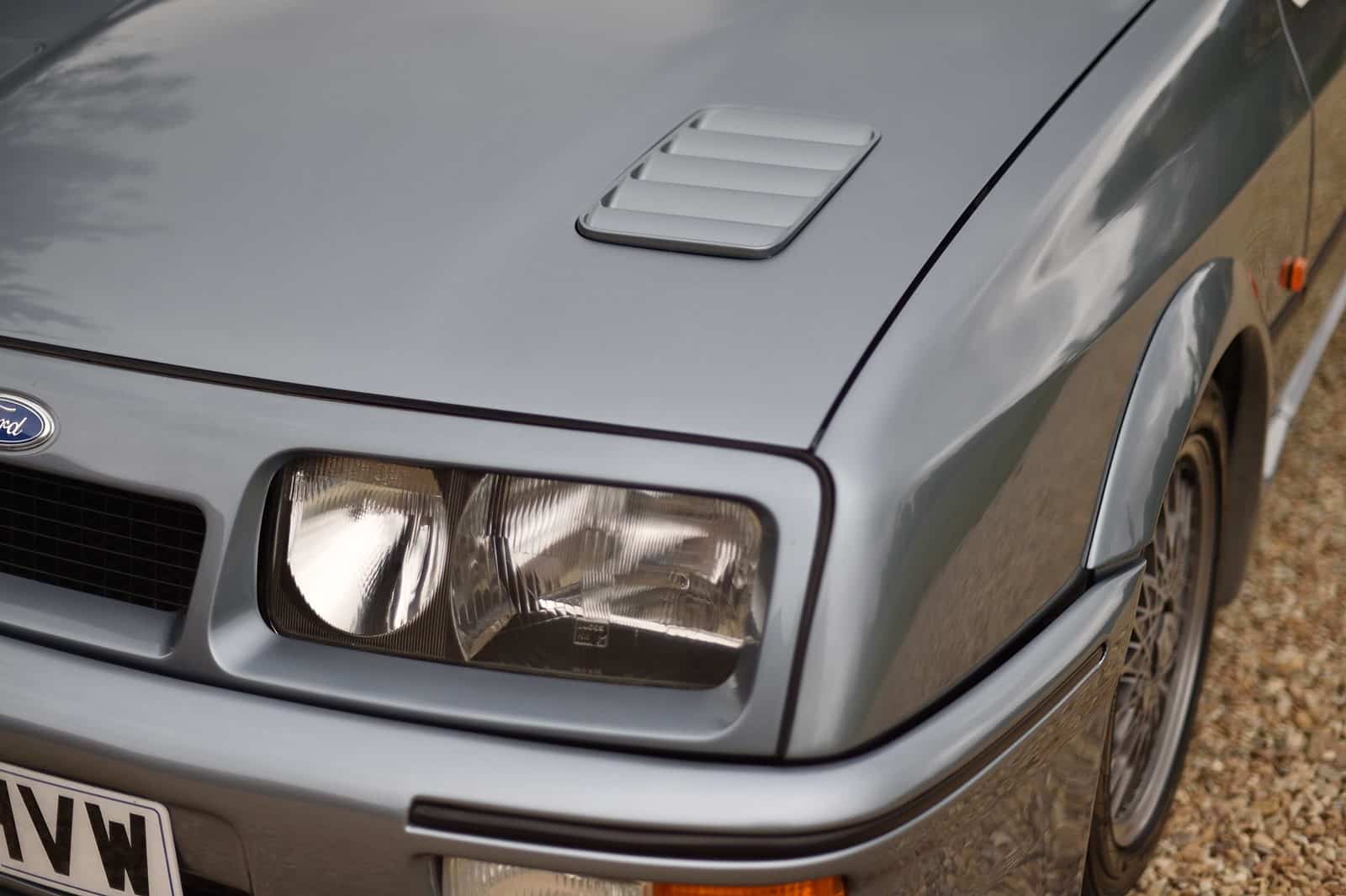 The original three-spoke steering wheel is present and in good condition, as is the Ford brand radio cassette player and audio control panel. The car even has an original Ford dealer sticker on the rear window.
Repatriated to the United Kingdom in 2016, today, at the age of 35, the unit is presented in perfect condition so if you want, you can treat yourself.