The Lancia Delta is one of the most popular models of the company in its entire history. After going through rallies in the '80s, there are many who yearn to have a copy in their garage. Recently, the Italian firm announced that the Delta will return as a hatchback compact zero emissions, however, wait to know this Lancia Delta Evo-e.
GCK Exclusiv-e has revealed this project that is based on the mythical Integrale. There will only be 47 copies And as a brand ambassador we will see Didier Auriol, the former rally driver and WRC champion who has enjoyed four seasons at the wheel of the Delta. At the design level, it will be very similar to the donor car, although the company adds some components.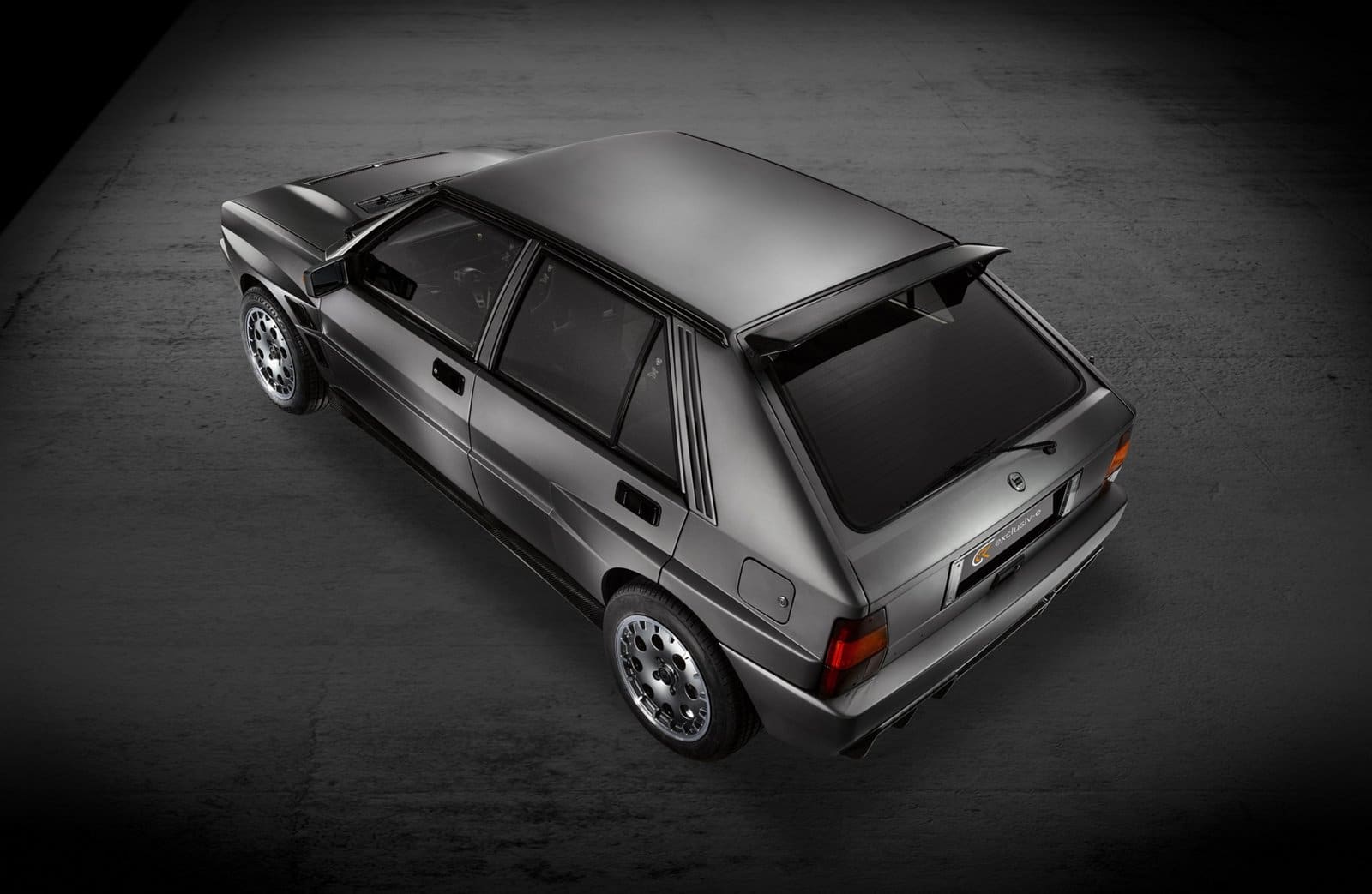 We can find new carbon fiber elements on the body, such as the front splitter, fender jacks, rear spoiler and diffuser. The passenger compartment will feature the Alcantara with contrasting orange stitching, a Momo steering wheel, a pair of Recaro seats, a modern audio system from Blam and a retractable touchscreen from Alpine.
For die-hard Delta fans, GCK Exclusive-e will also offer the Lancia Delta Evo-e Rallye. This one will sport a Martini-inspired decor that's even more limited to 11 units. It will use an aluminum chassis, additional carbon fiber bits, lighter Sparco seats and an even more aggressive technical setup.
Up to 200 hp for the Lancia Delta Evo-e
Under the hood, we will find a electric motor that will deliver peak 200 hp (147 kW) and 350 Nm of maximum torque. Under normal conditions, these figures are a not inconsiderable 122 hp (90 kW) and 200 Nm of torque. The battery will have a capacity of 29 kWh, offering an autonomy of 200 km. Interestingly, it will keep the five-speed manual gearbox.
The set throws a weight on the scale of barely 1,440 kg, a very good figure to be an electric. They are only an additional 100 kg compared to the original model. In terms of performance, GCK Exclusive-e advertises a 0 to 100 km / h in 6.6 seconds. Of course, we will also find technical improvements under the skin of the compact.
In addition to the revised chassis for greater rigidity, the Delta Evo-e will have wider tracks, a lower suspension with reworked shocks, and larger brakes. They boast a diameter of 306mm at the front, with six-piston calipers. The set is finished off by a new all-wheel drive system that distributes the power in proportion 47:53.
Image gallery