New year and Mercedes Benz presents us with a new screen. Under the name of MBUX Hyperscreen the brand presents the system that will mount the future EQS.
This new screen represents the emotional intelligence of the new 100% electric saloon. Its wide and curved screen occupies practically the entire width of the front between the right and left A-pillars.
In addition to its prominent size, its high quality and its design with maximum detail, it will not leave anyone indifferent. This screen integrates the artificial intelligence (AI)– With a software capable of learning, the display and the operating system adapt to the user and offer personalized suggestions for entertainment, comfort and vehicle functions.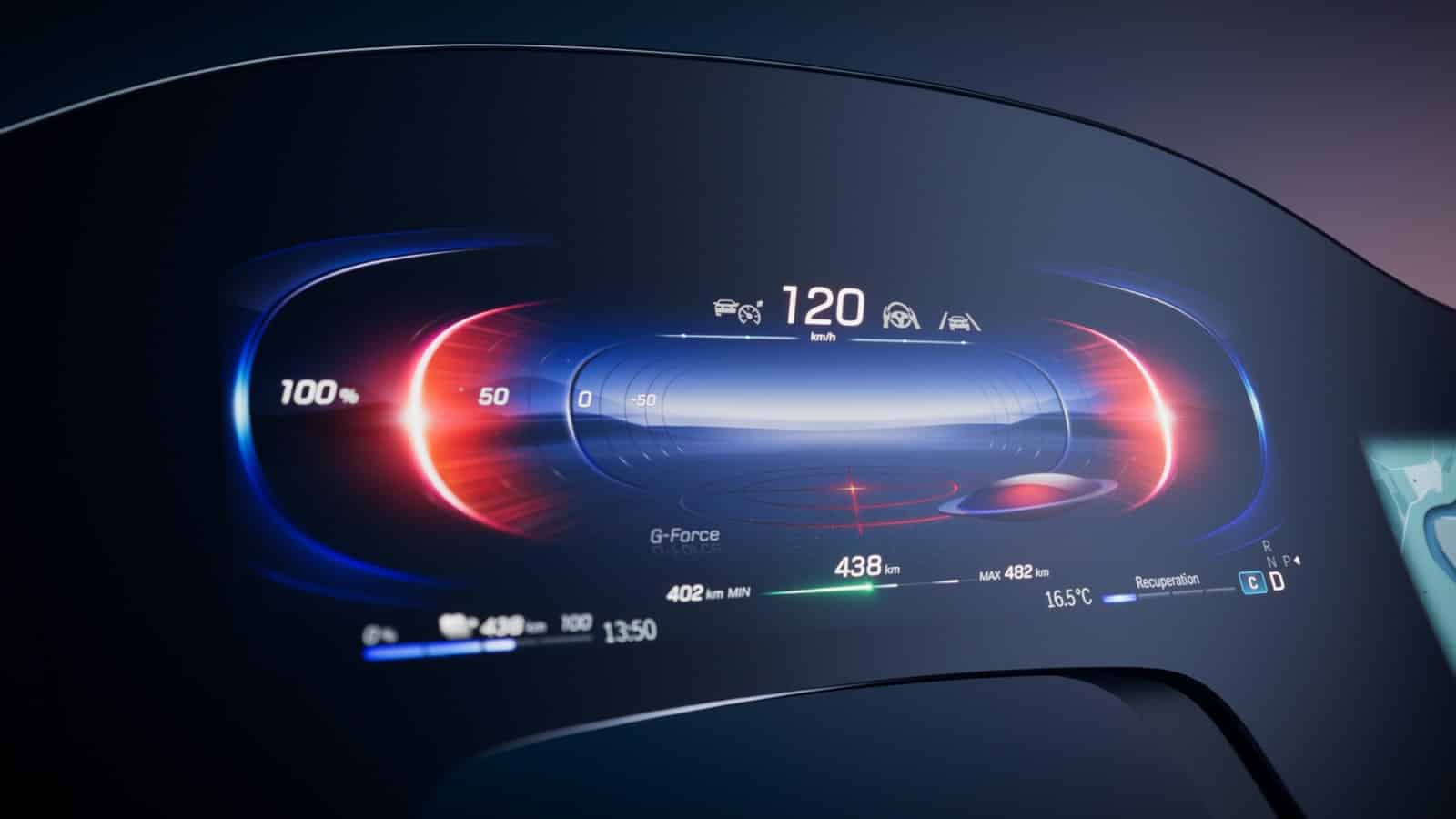 The passenger also has its own display, which makes traveling more enjoyable and entertaining. With up to seven usage profiles, content can be customized.
The system offers more than 20 functions, from the active massage system to the birthday reminder, but also suggestions for "to-do list" reminder lists, all of which are offered automatically and at the right time with the help of artificial intelligence.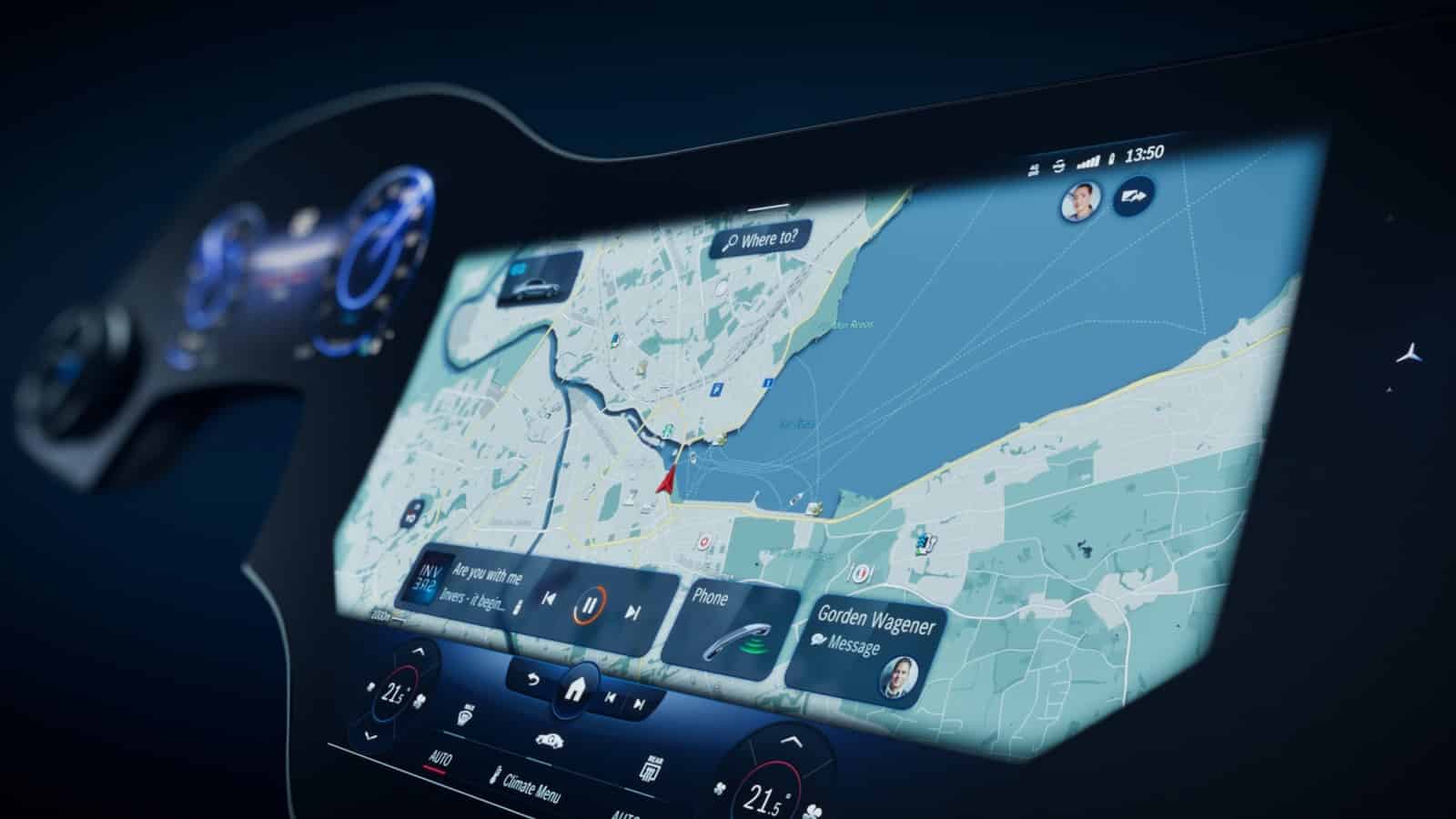 In the new MBUX Hyperscreen diverse screens converge in an integrative way, resulting in an impressive curved screen with a total dimension of 141 cm and an experience area of ​​2,432.11 cm2.
The curved main glass screen has been molded at a temperature of approximately 650ºC.
There is a total of 12 sensors behind the screen to interpret and give feedback during use. When touching the screen in certain places it responds with a vibration system. It has eight cores of CPU, 24 GB of RAM and 46.4 GB per second of bandwidth. It includes a multifunction camera and a light sensor to adapt to the ambient brightness at all times.