Gordon Murray, creator of the original McLaren F1, today introduces us to his second production car. baptized as Gordon Murray T.33, is defined by the company as «the best GT supercar in the world«. Compared to the T.50, the new two-seater with a mid-engine is presented as a machine more focused on the road.
They will only see the light 100 copies, although it should be noted that deliveries will not begin until 2024. In any case, that will not be a problem for its millionaire owners, who have paid a whopping 1.37 million pounds for the sports car. At the current exchange rate they are €1.66 million.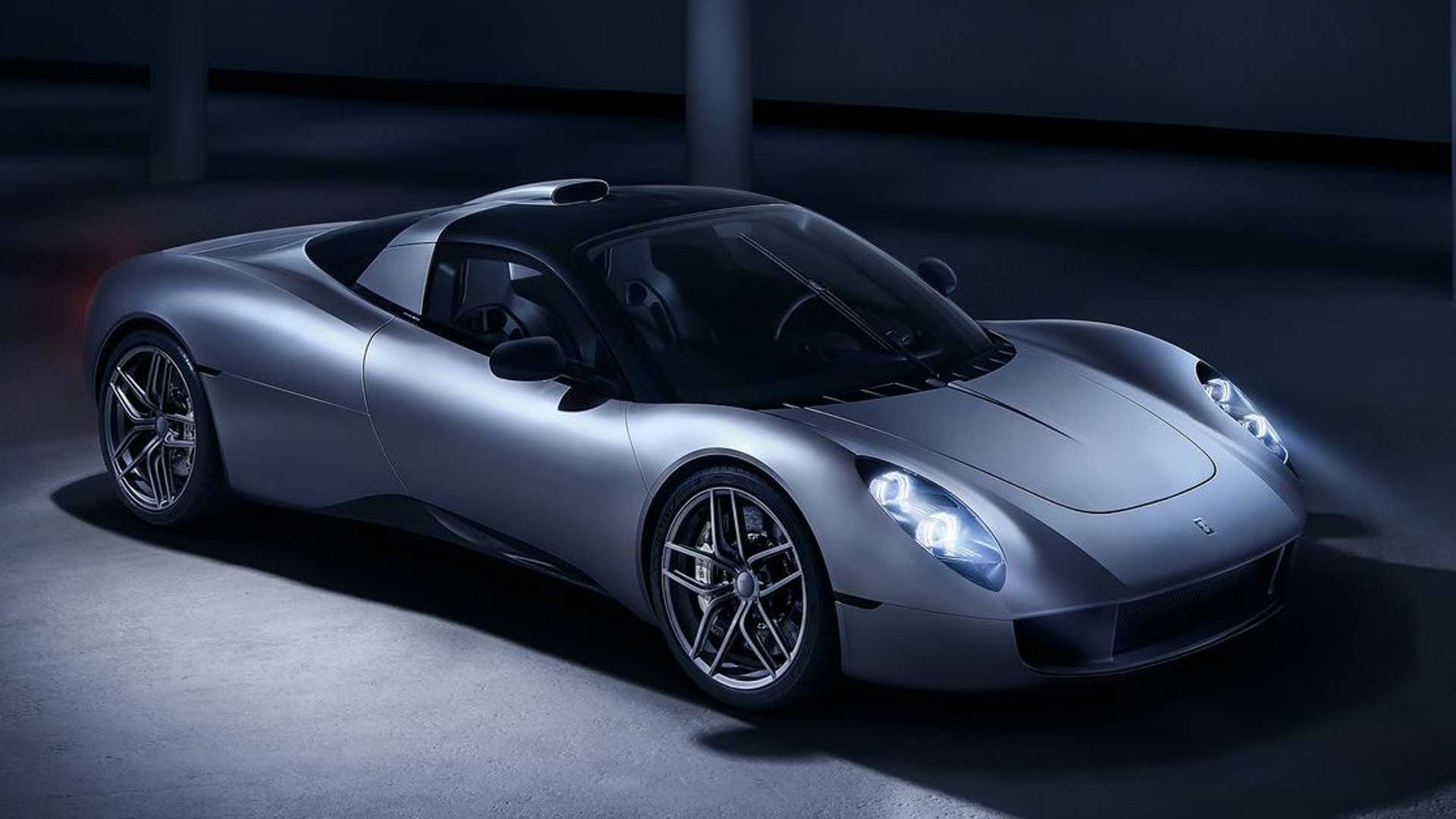 It will be manufactured at the new Gordon Murray Automotive (GMA) headquarters in Surrey, England. Currently under construction, the facilities have cost no less than 50 million pounds. They will have space for every part of the business, from design to engineering, production and service, and will even have their own test track.
Inside the Gordon Murray T.33
The new GMA T.33 is developed on a carbon fiber monocoque chassis. It is also equipped with carbon panels that promise benefits both in terms of handling and safety. The T.33 has been designed to meet US security standards and will be sold in North America and Europe.
Suspension is double wishbone. carbon ceramic brakes Brembo they hide behind 19-inch front and 20-inch rear wheels. For the address, they have opted for a rack steering hydraulically assisted. It's an old school resource, but it brings more sensations than electric assistance.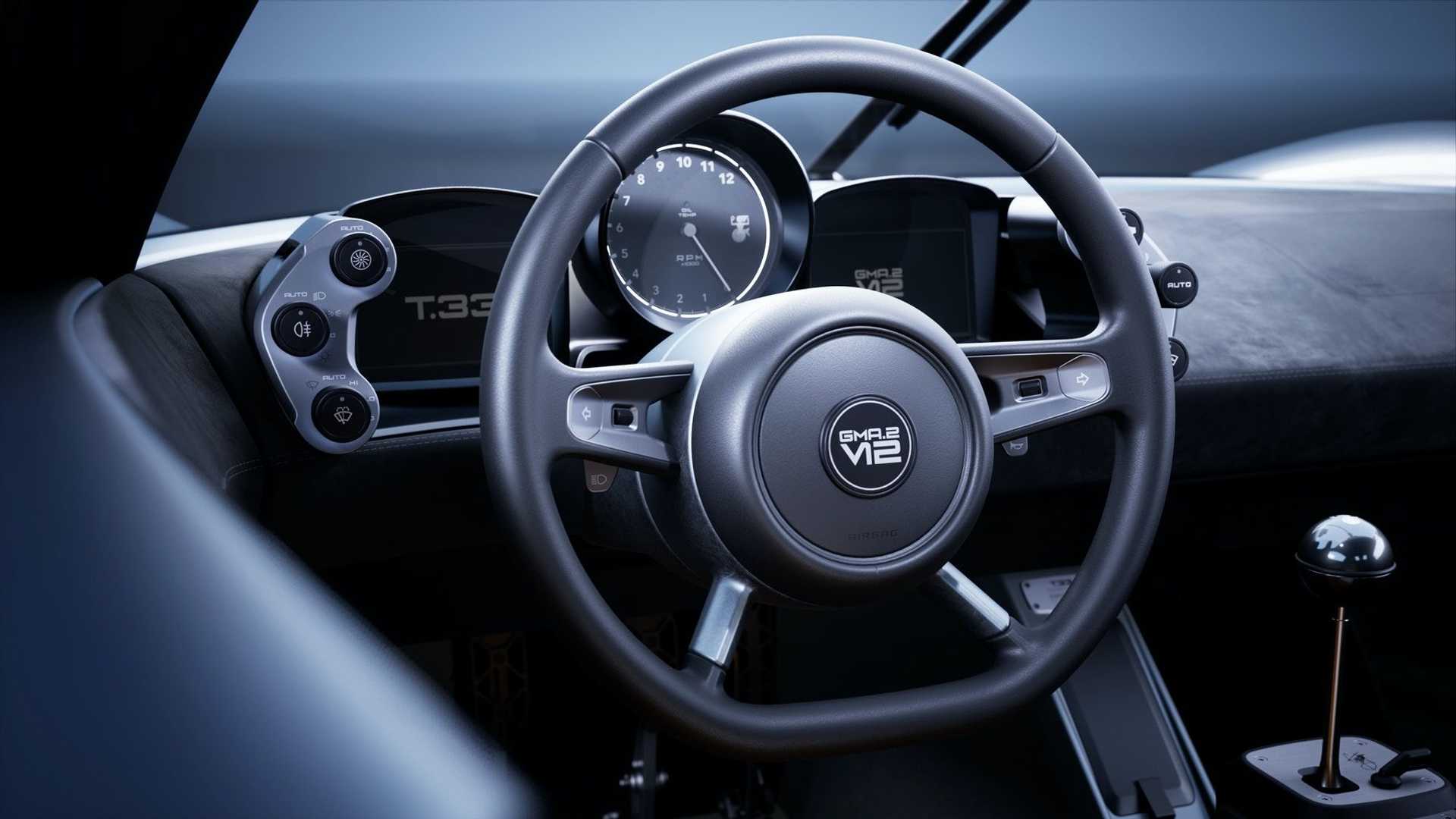 All the main controls are made of aluminum instead of plastic.
The aerodynamics plays a key role in the clean design of the T.33. Highlights include an active rear spoiler and ground effect technology. Inside, distractions are avoided, there is only what is necessary. A steering wheel, a gear lever, several rotary controls, a rev counter and two small screens. yes there is Apple Car Play Y Android Auto.
3.9-liter V12 with 615 hp
The T.33 shares its platform with the T.50. They both use a 3.9-litre naturally aspirated V12 developed by Cosworth. However, the new two-seater has new camshafts and a new intake and exhaust system. Altogether, the T.33 generates 615 PS (453 kW) of power and 451 Nm of peak torque, with redline at 11,100 rpm.
Claims a curb weight of around 1,100kg, resulting approximately 300 kg lighter than the average supercar. Of course, the roof pipe is fully functional for engine cooling. You can choose between one manual transmission or a change of cams, both developed by Xtrac and with six gears.
Power is sent to the rear wheels through a limited slip differential. Like a race car, but unlike almost all street models, the T.33's drivetrain is semi-structural to help promote stiffness and response. The rear suspension is mounted directly to the transmission housing.
Image gallery