Little by little, those responsible for Nissan are unveiling new details of the next generation of the Qashqai which should see the light in spring and will arrive in dealerships during the second half of the year. We already know that the Japanese manufacturer will bet on mechanics with new technologies to reduce consumption.
According to information provided by Nissan, the new Qashqai will debut engines with ALiS technology, which is nothing more than the name that light hybrids will take in the Japanese manufacturer. The 1.3-liter supercharged block will be offered in versions with 140 and 160 hp, and the first one you can already find in the Renault Captur range.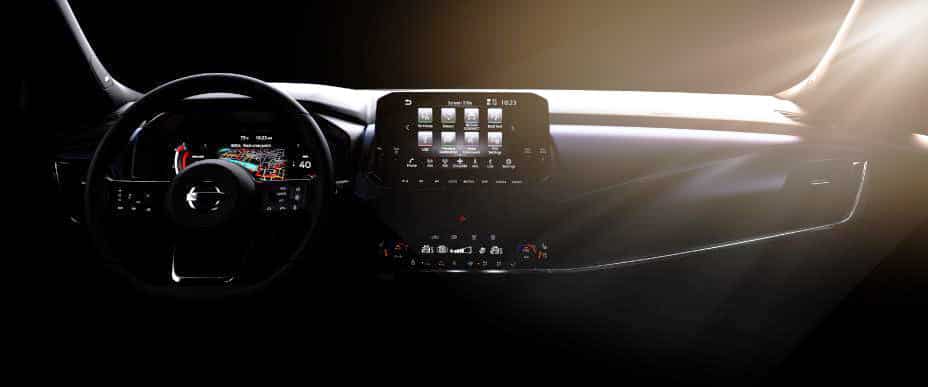 This new engine (for Nissan) can be combined with a six-speed manual transmission (mandatory on 140 hp) or with the CVT type box that the brand calls X-Tronic. If you opt for this variant you will also have access to the all-wheel drive system.
For the first time in Europe the manufacturer Japanese will offer e-Power technology. The set as quoted by Nissan "includes a high-performance battery and an integrated motorization with a gasoline engine with 157 hp with a variable compression rate that is the best in its category, a power generator, an inverter and an electric motor of 140 kW similar in size and power to Nissan's electric vehicles. '
The final power of the set remains in the 190 CV of the electrical block since the gasoline one is only responsible for charging the battery thus acting as a power generator. According to the first estimates, the average consumption will be 5.3 L / 100, with CO2 emissions of 122 g / km. These versions can only be purchased with front wheel drive.
Nissan had long ago confirmed that the new generation of the Qashqai would not be offered with diesel mechanics, betting on the "electrification" of its offer to reduce the environmental impact of its cars. With ALiS and e-Power technologies, they should achieve the set goals.