The Czech firm Skoda already has everything ready to present the second body of the Skoda Enyaq. The 100% electric SUV will soon be joined by an interesting, sportier-looking proposal that will add the surname "Coupé" to its trade name.
As reported by the Czech manufacturer it will be next january 31 when the new Skoda Enyaq iV Coupé is presented in society and should reach the market sometime in the second half. As the original product shares the MEB platform with the Volkswagen ID.5, Audi Q4 Sportback and Cupra Born to name two models.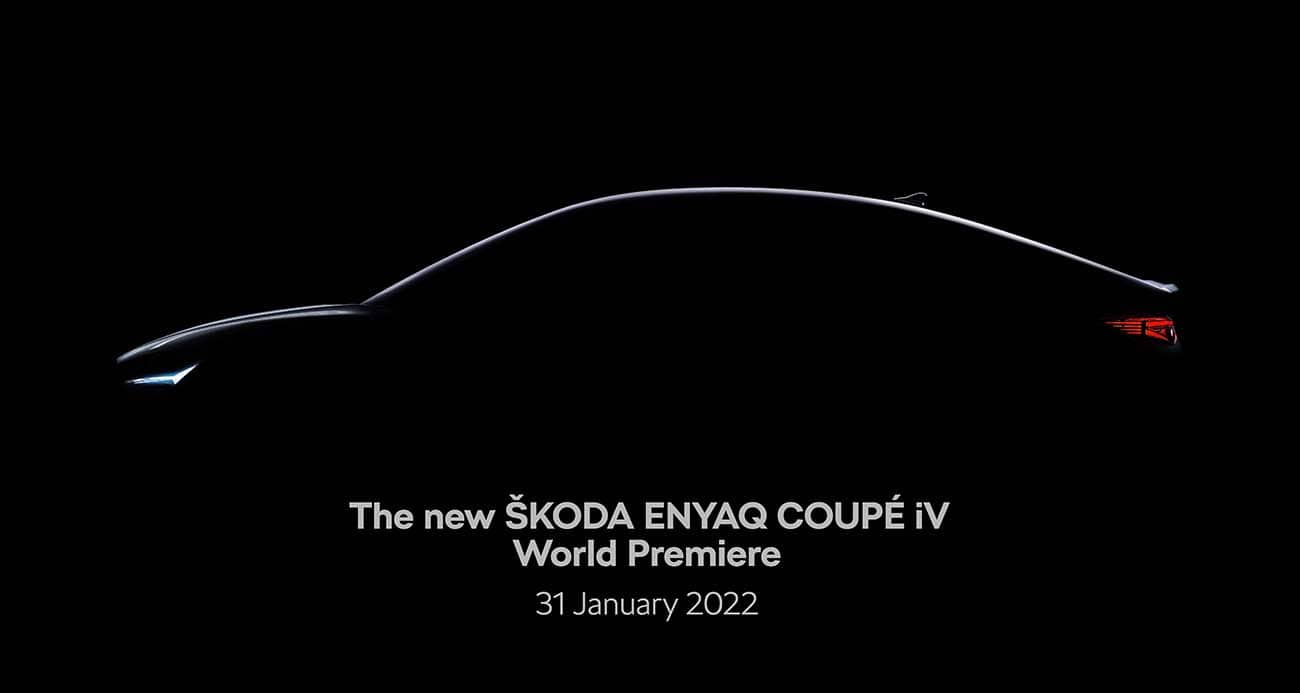 With a length of 4.653 meters This new member of the Skoda range will boast a sportier image thanks to the more pronounced roof drop, although despite this it will maintain a very spacious interior and a boot capacity of a good 570 liters.
The initial offering of the Skoda Enyaq iV Coupé will feature 177, 204 and 265 hp electric motors and depending on the version chosen, it may be associated with alithium-ion battery with 62 kWh or the most interesting with 82 kWh (58 and 77 useful kWh respectively). The autonomy in the best case will be 534 km.