I hate Playmobil with all my strength and beware, not because we are dealing with a bad product or toy -which I will clearly buy for my children if they ask me (or for myself, so that we are not going to deceive ourselves-) but because lately they are come out with models like the Volkswagen Beetle, the Aston Martin DB5 of 007, the Volkswagen T1 or the playmobil mini that we show you today.
Britain's classic car and space miracle now has its Playmobil scale replica with figures and accessories from a 1970s London scene.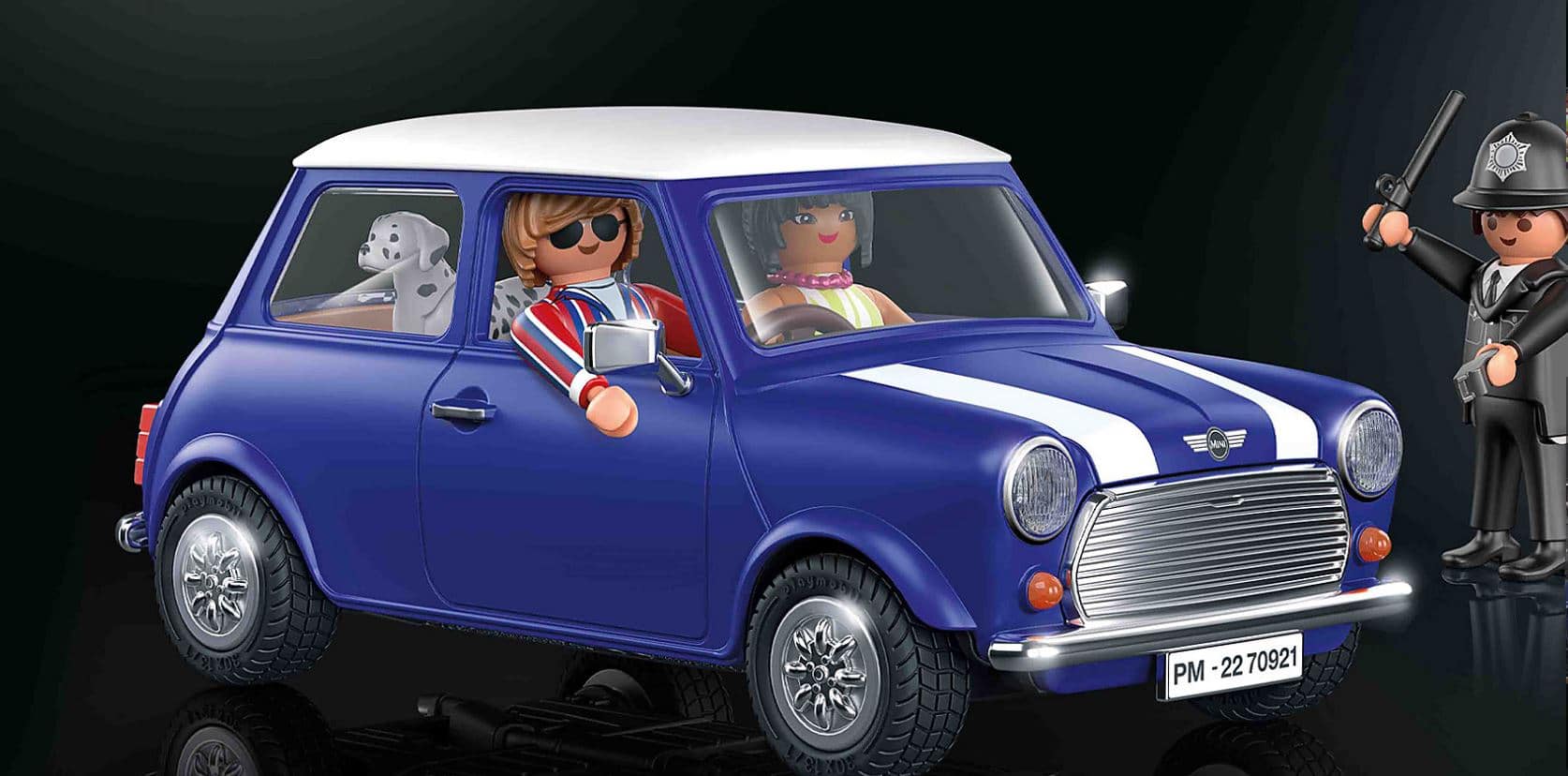 All car lovers will drive a classic MINI at some point in their lives, but if you can't, you can always buy this icon to have on a shelf.
Not only mr bean, but also the Beatles, drove this legendary cult car. Like no other car, the Mini Cooper represents classic British styling in a small, fun and agile package.
It's no wonder that the design of the original Mini has remained largely unchanged for nearly forty-one years. The Mini Cooper offers a lot of car in a small space: for the designer Alec Issigonis, the "creative use of space" and "focus on the essentials" were so important that there was no room for heating or radio, and sliding windows were used instead of conventional windows.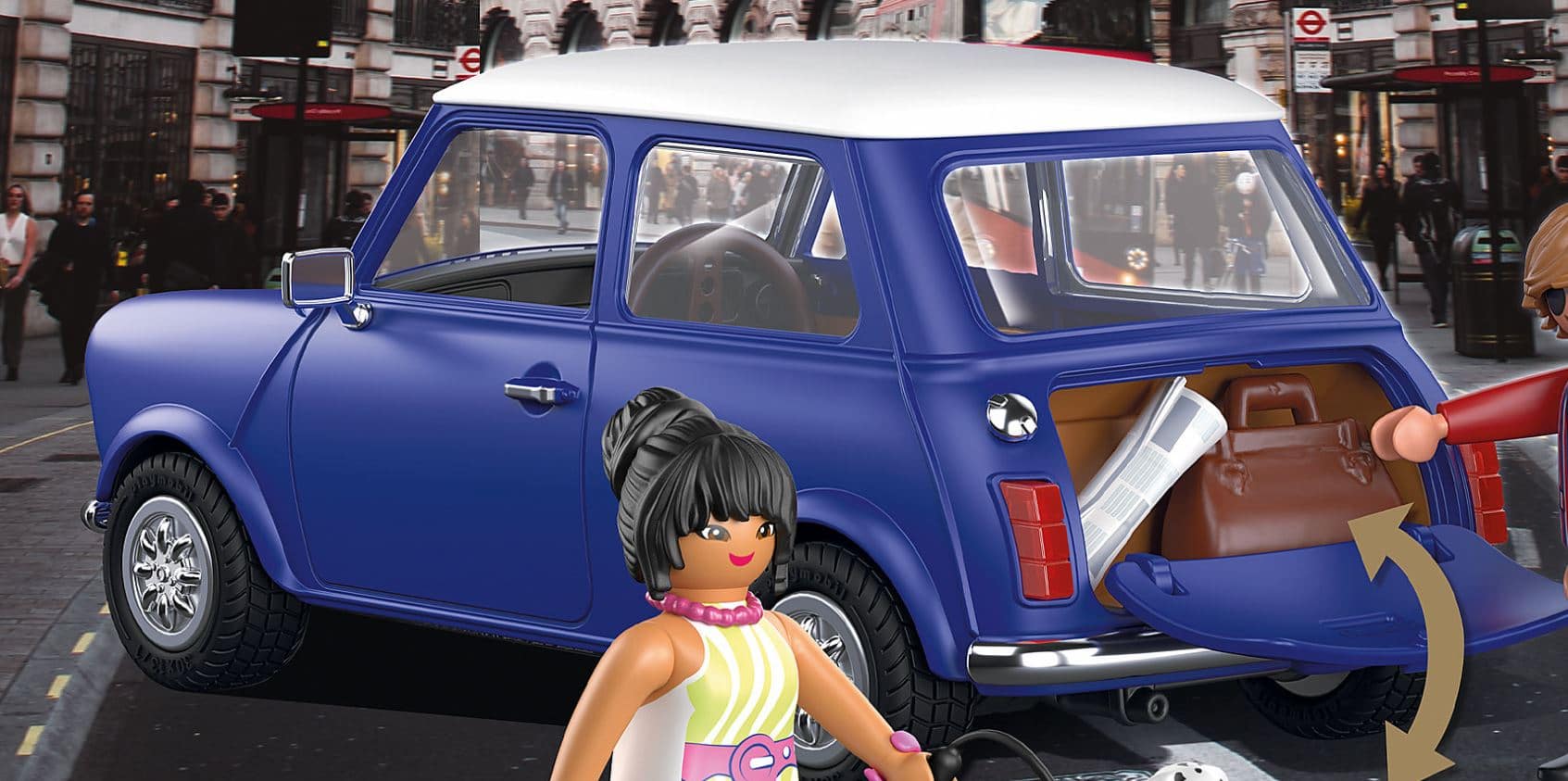 Just like the original, this Playmobil model will make any collector's heart beat faster.
The tailgate can be opened and four figures fit into the small interior through the removable roof.
The MPlaymobil INI Cooper has the following dimensions: 18.5 x 10 x 8cm. (length x WIDTH X HEIGHT).
How could it be otherwise, the problem with this "toy for adults" is the price and that is what they ask us for in the Playmobil website nothing less than 69.99 euros…
Source | Playmobil