The one with the 125cc It is the most successful segment in the world of two wheels. The reasons are several, highlighting the fact that they are cheap, manageable motorcycles and that, in addition, they can be driven with a car license if they are old enough. It is normal, therefore, that many manufacturers turn to it and enter the fight.
However, there are those they go out of the norm and they seek a different approach. This is the case of Mutt Motorcycles, a British manufacturer based in Birmingham, which has thought of all those motorists who, although they opt for a quarter-liter model, do not want to settle for just any motorcycle and look for superior quality.
The idiosyncrasy of the company is very well represented by the latest addition to its range, the Mutt Razorback -since 3,799 euros–, presented in the Revival Cafe Madrid, an essential place for fans of the world of motoring and gastronomy.
When stopped, the motorcycle does not look like a 125cc model, since it has a neat image, with the aroma of café racer, and has dimensions that, although contained, surprise by its height. He seat located 88 centimeters from the ground, in fact, it can give lower riders some trouble.
The Mutt Razorback makes up for this by being quite narrow, thanks to a custom made fuel tank and fairly compact, as well as a fairly upright riding position and a reduced weight (105 kilos), which ensures good handling in the city and promotes good stability on the open road.
To move it with ease a single-cylinder four-stroke engine and 125cc of Suzuki origin, which develops 12 hp of power and 10 Nm of maximum torque, enough thrust to move it probably with ease, although there has not been a chance to test it yet.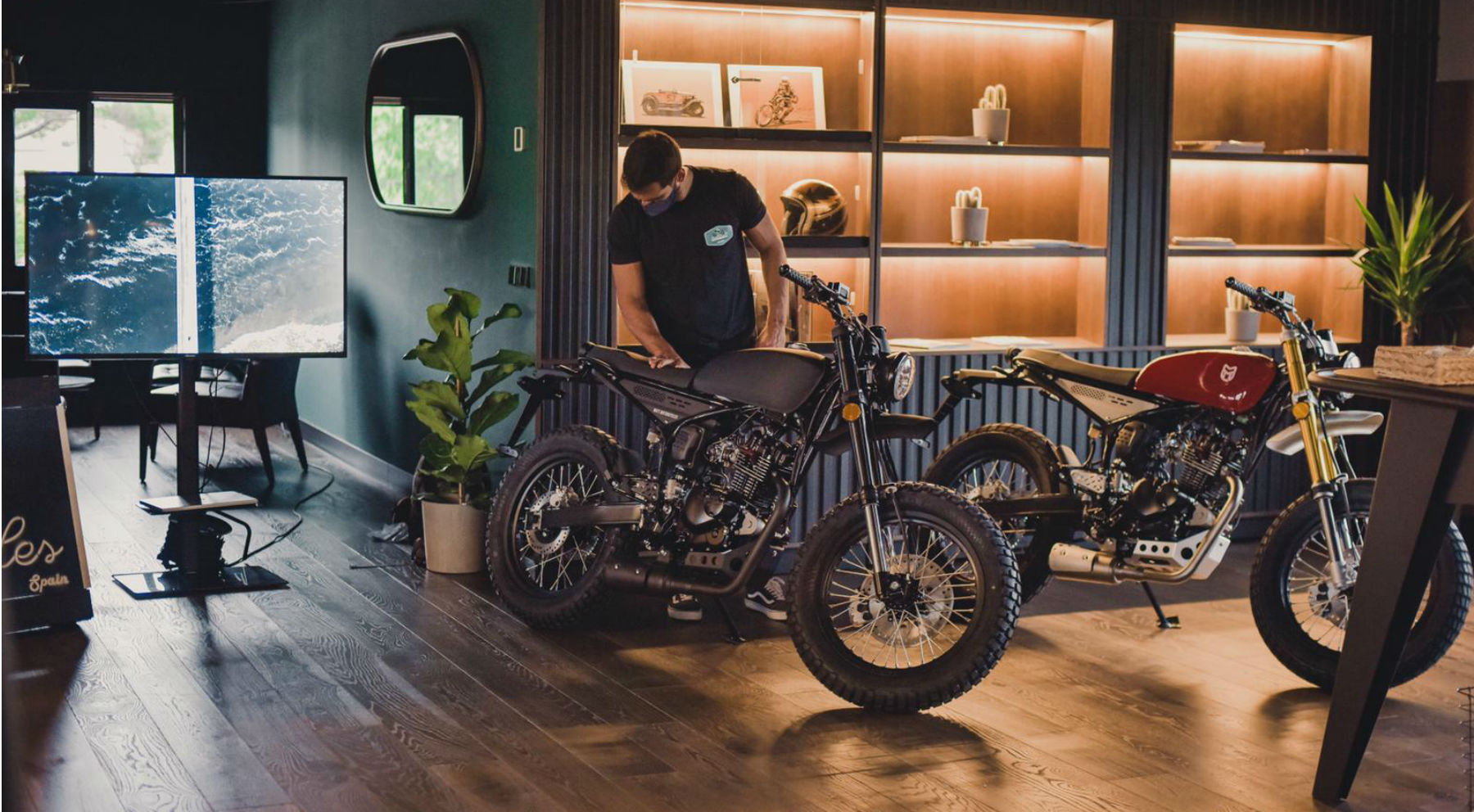 But the MuttRazorback surprises above all for its details, with a quality and attention that is much higher than what is usually styled in the segment, which justifies a higher price than other more general rivals. The fenders and side covers are made of aluminum; the front indicators, very minimalist, are progressive; the headlight is halogen and the instrument cluster has been reduced to its bare minimum, a single analog watch that perfectly matches the Razorback concept.
Special mention deserves the personalization, and the fact is that the two units exhibited –with the two available colors, Pitch Black and High Gloss Red–, showed multiple differentiating options (tires, colors, finishes, accessories…) that show the possibilities of configuring the motorcycle to suit the client.