Renault has revealed the new name of the new SUV to be produced in the Palencia factory and what will be called Renault AUSTRAL. In addition, Sylvia Dos Santos, Head of the Designation Strategy of the Global Marketing Department of the Renault brand, has revealed to us the ins and outs of her job as a "name seeker" and explains why AUSTRAL was chosen.
Coming from the Latin «austrālis», AUSTRAL is a widespread word present in many European languages. Furthermore, rIt vindicates the French origins of the builder.
The Renault AUSTRAL will be a compact SUV with new connected technologies and great driving pleasure. Depending on the brand of the rhombus, the model has a length of 4.51 meters and can accommodate up to 5 passengers in total comfort.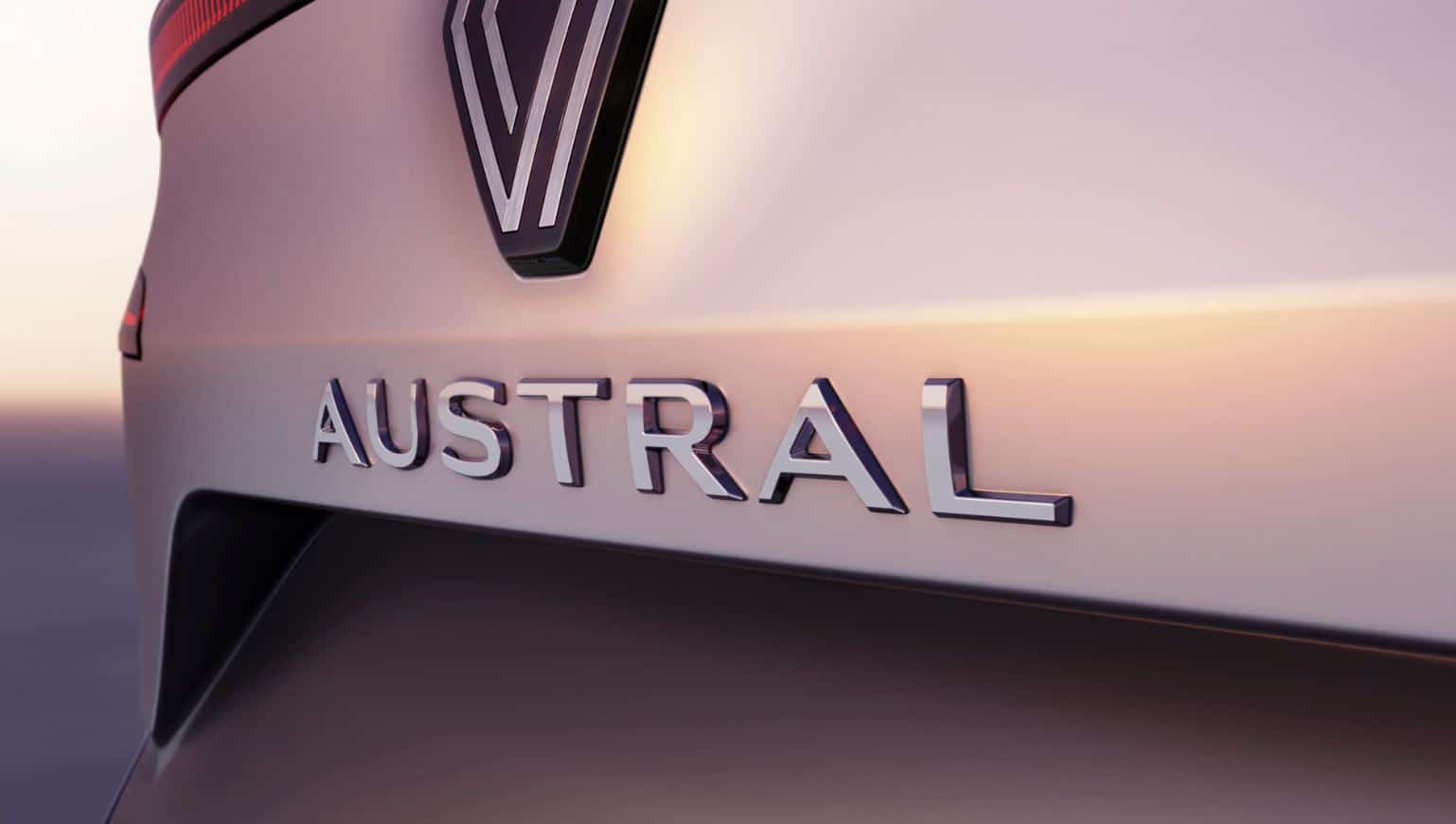 With this new model, Renault continues its offensive in the reconquest of the C segment that began with Arkana and the new Mégane E-TECH 100% Electric.
To give you an idea, the new Renault austral It will replace the current Renault Kadjar within the range and will be presented during the spring of 2022.
The good news is that the model will be manufactured at the Palencia factory, a detail that is one of the awards framed within the Industrial Plan 2021-2024 announced by Renault Group last March.
The AUSTRAL name has been part of the Renault name base since 2005 and meets many criteria from the point of view of names.
From the Latin word austrālis, immediately evokes the color and warmth of the south, the relaxing nature, the wide open spaces and is a promise of openness to endless possibilities that works in many European languages. It works in French, which allows Renault to claim its roots, but also in Spanish, English, Italian …
AUSTRAL will be a new impulse of the «Nouvelle Vague» announced by Luca de Meo and thus embodies the alchemy that is sought among the sensations evoked by the name, its sound, the product and the brand.
Source | Renault