Although everything seemed more or less under control, the fire had been put out and a team of experts arrived at the scene days ago, transported by a Portuguese Air Force EH-101 helicopter, the towing operation of the "Felicity Ace" finally began.
The ocean patrol boat NRP Setúbalof the Portuguese Navy, was providing the necessary assistance, permanently monitoring the stability of the ship and the possible sources of contamination in the water, which have not been recorded so far.
The trailer had to cover a distance of 60 miles, just over 110 km to the southeast of the island of Faialwhich would allow the ship to be reinforced and secured for inspection and subsequent scrapping.
Now thanks to Automotive News we have learned that the Felicity Ace has sunk, despite efforts to tow the damaged ship to safety. The medium indicates that the ship sank about 220 nautical miles off the coast of the Azores Islands of Portugal at approximately 9 am local time. Bad weather coupled with a badly damaged boat combined to derail the towing effort.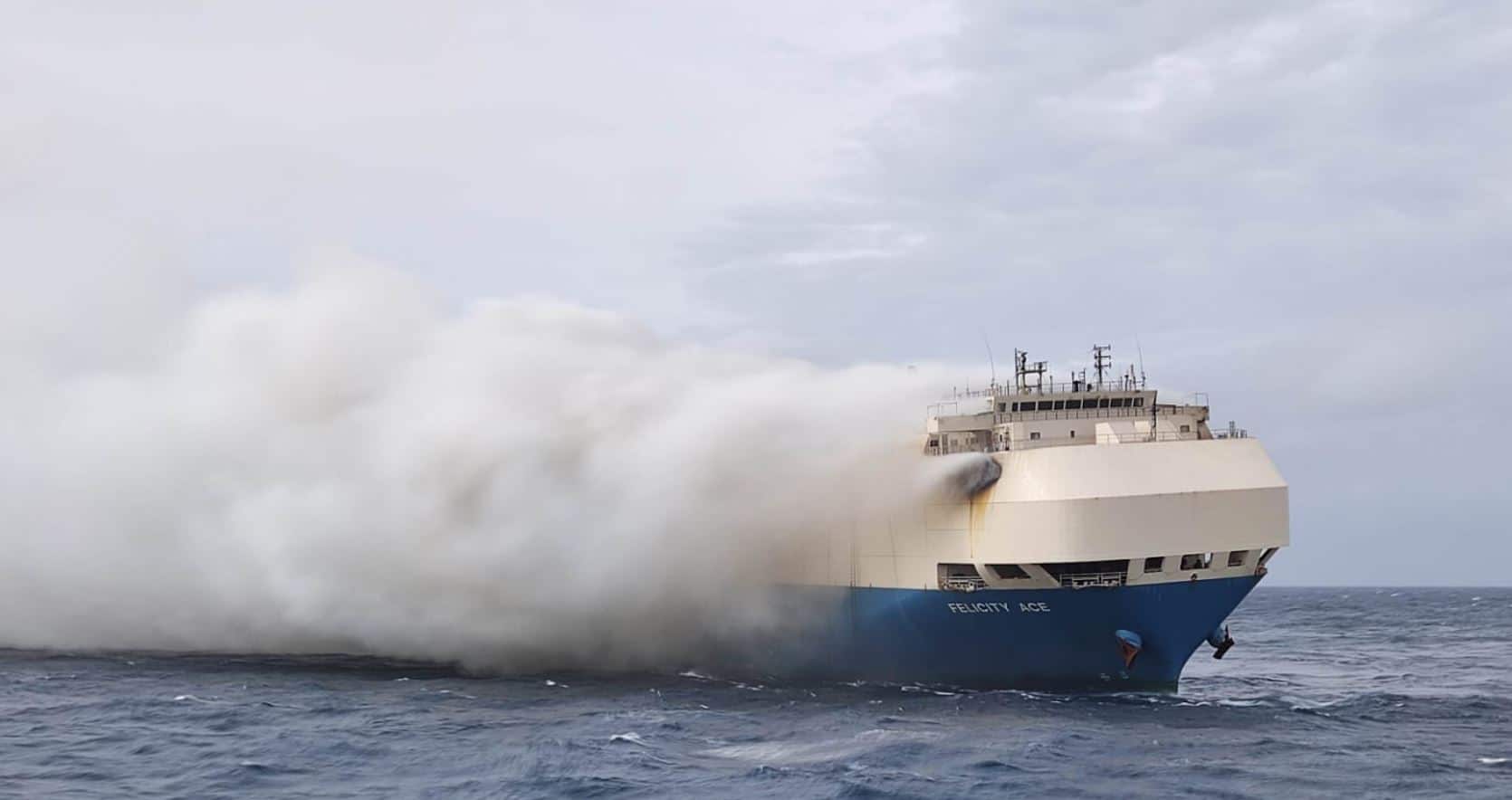 The Incident Information Center reported that the Felicity Ace sank. So far no contamination has been reported at the sinking site.
It is estimated that the shipwreck could cost more than the $400 million in vehicles from Porsche, Bentley, Lamborghini, Audi and Volkswagen.
As you may know, the car-carrying cargo ship Felicity Ace, which was transporting vehicles from Emden, Germany, to Davisville, Rhode Island, caught fire in the Atlantic Ocean. According Associated Pressthe Felicity Ace sounded an alarm after a hold fire was detected, and her 22-member crew abandoned ship and was safely rescued.
Many customers have become aware of the problem because dealers have started calling them to report that their car was in the sunken ship.
Pictures | Marina