If we have to talk about a model that has literally died of success, we must necessarily talk about the Suzuki jimny, a model that is back with us, although in a somewhat more decaffeinated way.
Yes, the Suzuki Jimny has not been able to with the demand that the brand had experienced. It was an unprecedented demand and this, coupled with the change in the emission regulations, have caused the model to be withdrawn from the European market as a tourism.
The Suzuki Jimny can now be bought in our country, but in addition to lacking that equipment that made it so interesting long ago (LED headlights, navigator, four homologated seats), now it must be bought as a 2-seater commercial vehicle and under the name Suzuki Jimny Pro.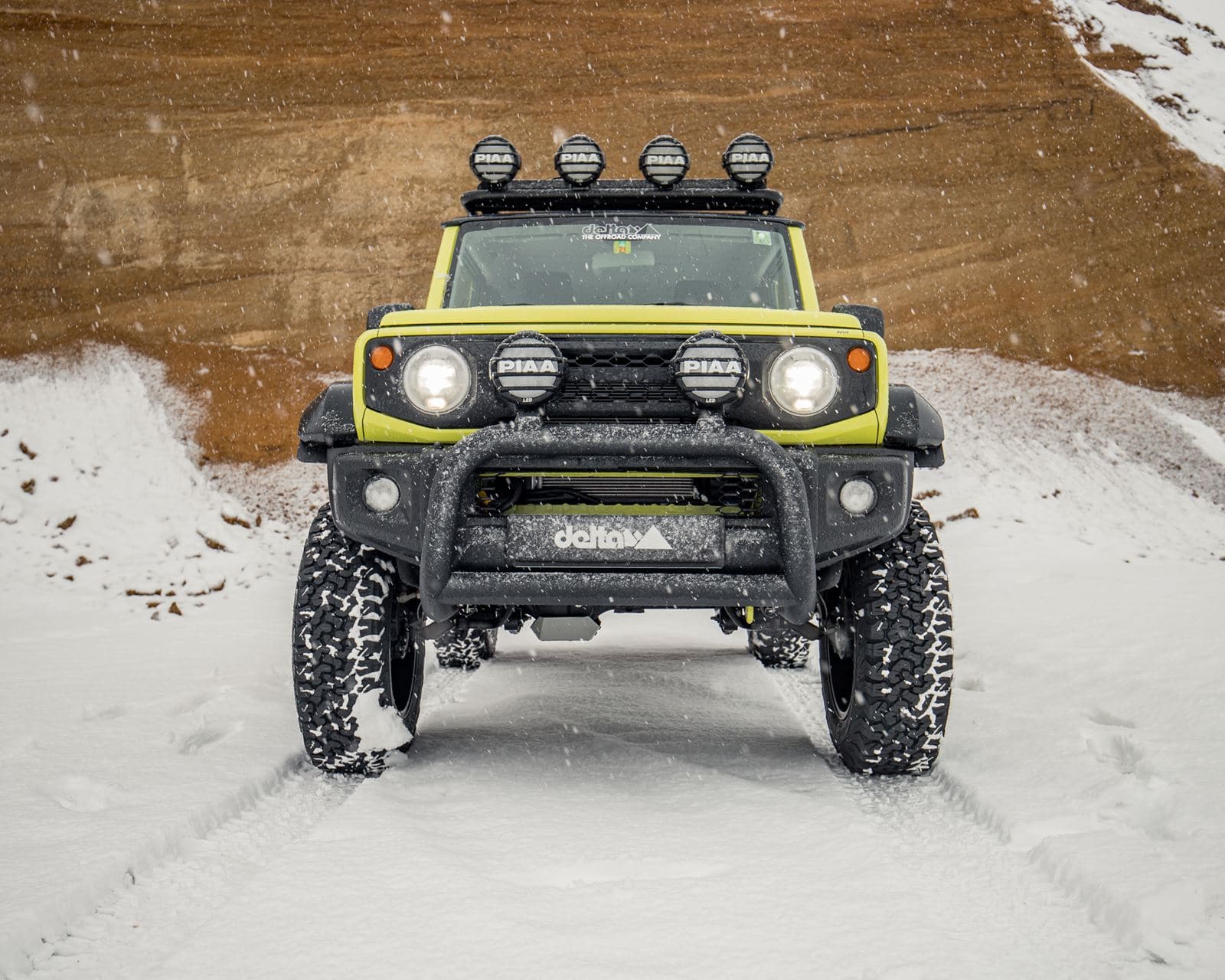 Today we have known the Suzuki jimny more beast we had seen to date. It is a preparation of delta4x4 and Avus Auto.
In 1980, delta4x4 entered the off-road tuning scene by optimizing the Suzuki Jimny (LJ), the ancestor of the current Jimny (GJ). In the 80s, the Suzuki delta4x4 was considered almost invincible in the world of off-road racing.
Between delta4x4 and Avus Auto, they have had the brilliant idea of ​​installing in a small fleet of twelve Suzuki Jimny, "Tibus" axles, specific wheels, off-road tires, a specific body kit, stainless steel protections and a Horntools steel winch. stainless suitable up to three tons.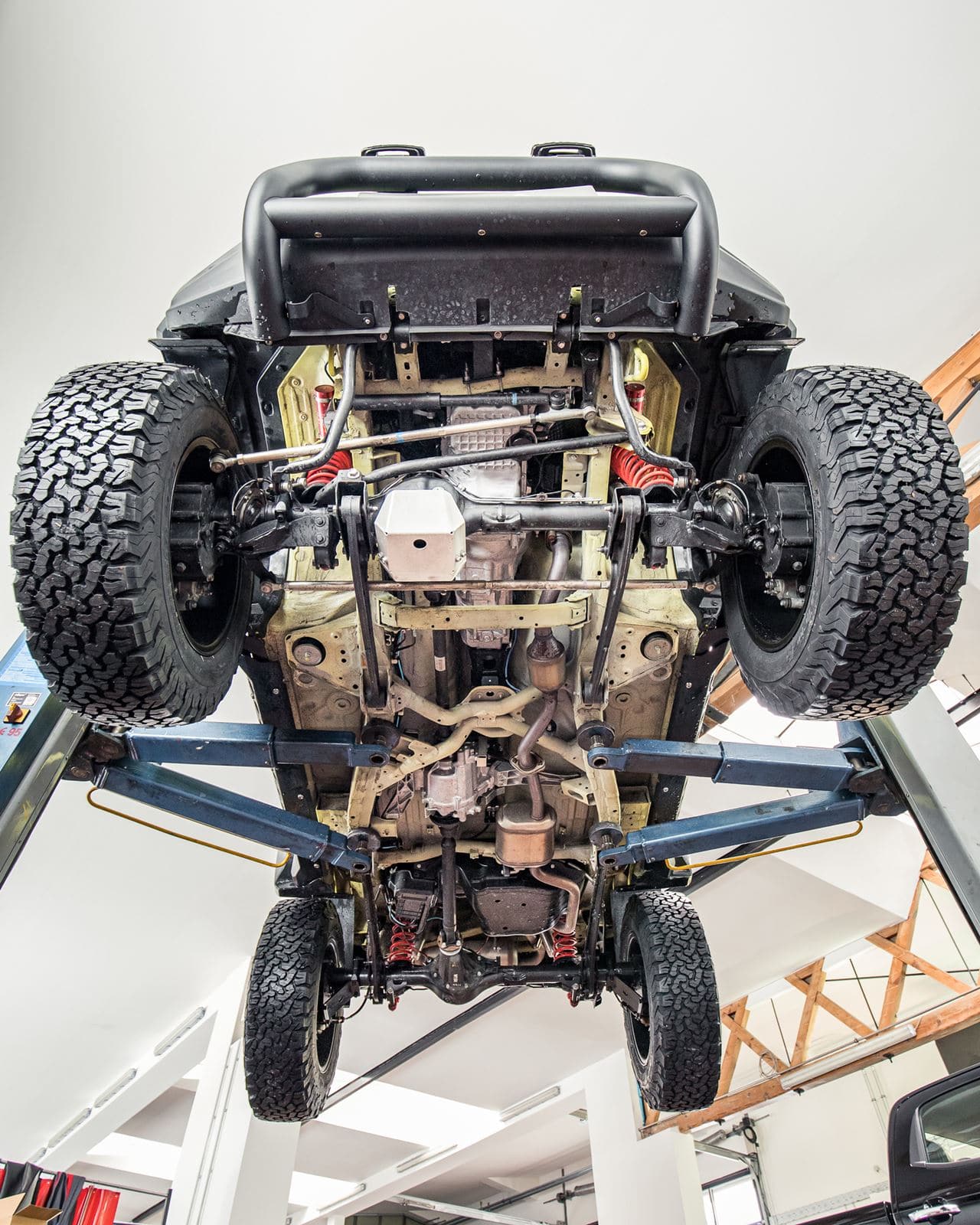 For this first Jimny, delta4x4 opted for the Klassik B 8-hole rim design in size 18 × 8.5 inches, fitted with Cooper Discoverer AT3 4S tires in 265 / 60R18 format. The benefits of this combination are that the off-road tire has tremendous off-road potential and bears the snowflake symbol that identifies it as a winter tire. The Klassik B rim is equipped with a replaceable protector that protects the wheel from damage.
To further optimize the off-road experience, the vehicle receives a 4 cm body lift with adjustable shock absorbers that are connected to a remote reservoir.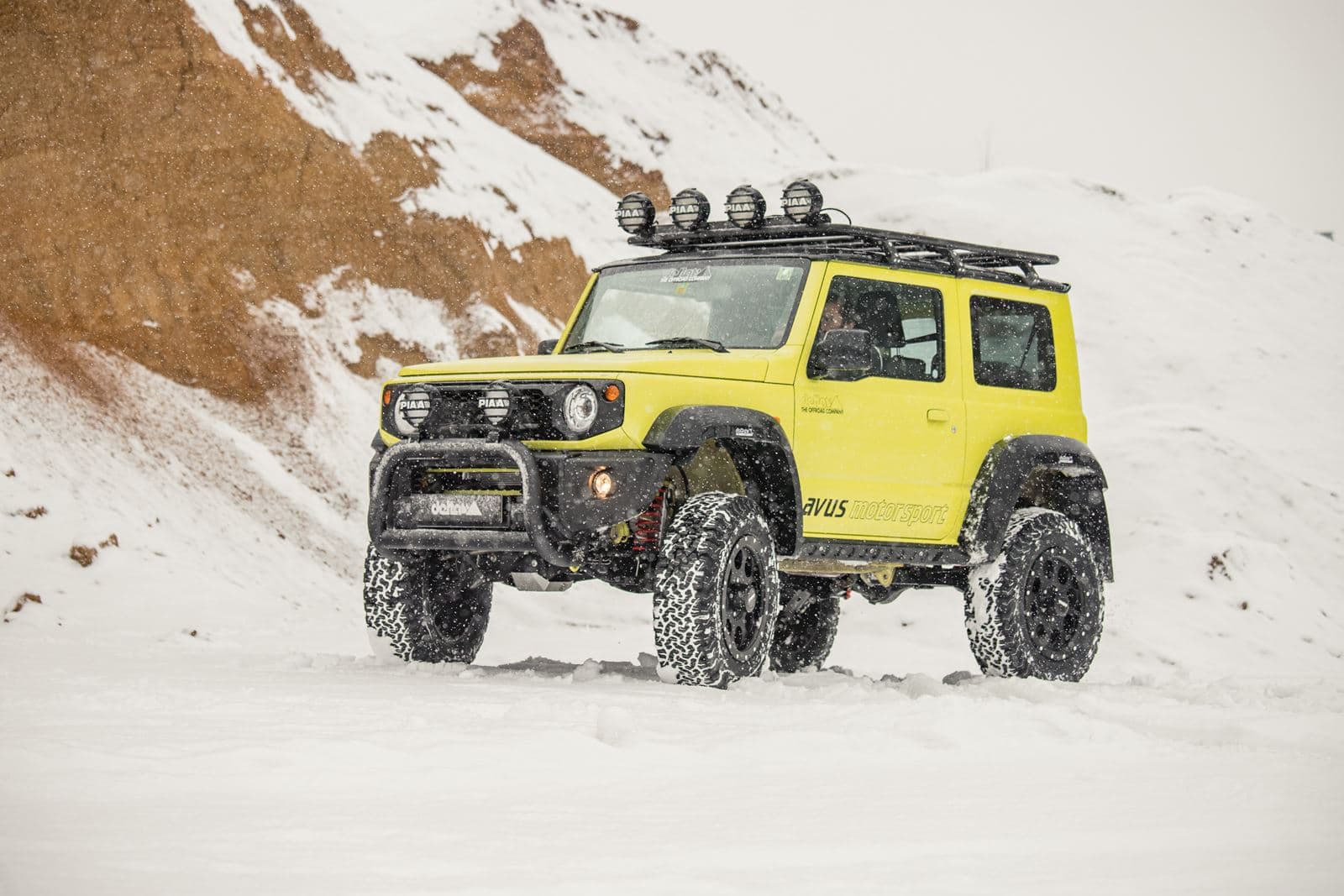 Along with the larger axles and wheels, the ground clearance increases to 40cm below the differentials. Despite all this, what makes Jimny's conversion very special is that without the roof rack the vehicle is only 1.8m tall.
An option for a 100% differential lock system is included for the front and rear axles.
The first of the limited series are approved for Switzerland and Germany and are available on request. The price of the vehicle starts at € 56,000. The Jimny with all the options, including the differential lock on both axles and the winch, costs around € 65,000.
Source | delta4x4