Formerly Musical.ly, TikTok is a social network based on a short and innovative video format that saw the light of day in 2016 and which experienced a real boom during the first global lockdown in March 2020.
> Download: Guide to social listening" align="middle"/>
Today, nearly 1 billion users connect to the network every month and are entertained through videos in innovative formats. Particularly popular with Generation Z, Tiktok absorbs its users about 26 hours per month according to the App Annie report.
Viral, the Chinese social network has led to its rise in several accounts which today have the profession of "TikTokeur". Here are the top 10 TikTok influencers in France in 2022.
1 – Leaelui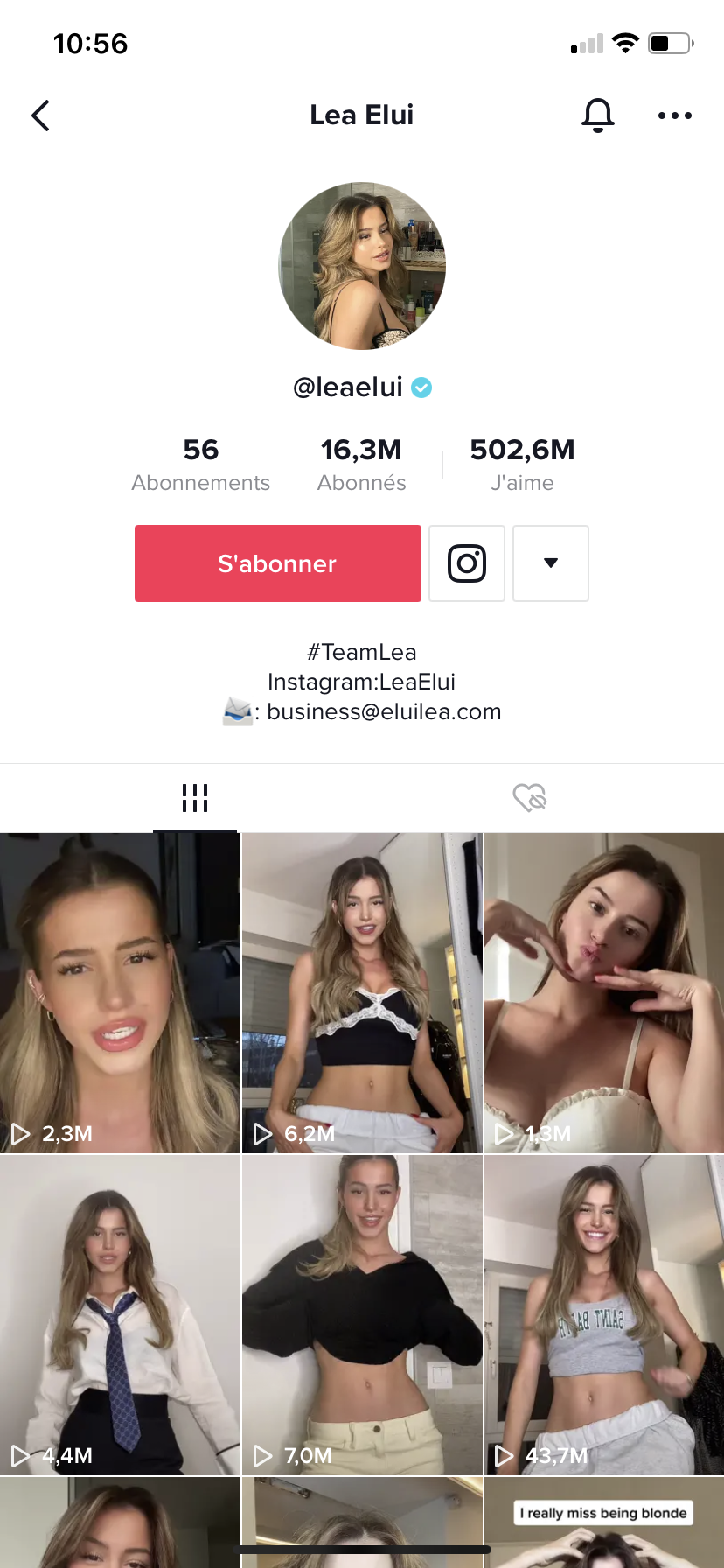 Followers: 16.3 million
Léa Elui is one of the pioneers of the TikTok platform. It was in 2017 that the latter joined the network. Since then, Léa Elui has become an emblematic character of the platform as well as the most followed influencer of TikTok France with nearly 16.3 million followers.
On her TikTok account, Léa Elui regularly posts videos in which she dances to the latest musical trends.
At only 20 years old, the influencer has become a muse for major brands such as Givenchy and L'Oréal. In addition, the tiktokeuse regularly makes videos in partnership with other brands such as the cosmetics brand Charlotte Tilbury or the jewelry brand Pandora.
2 – Jojo Akams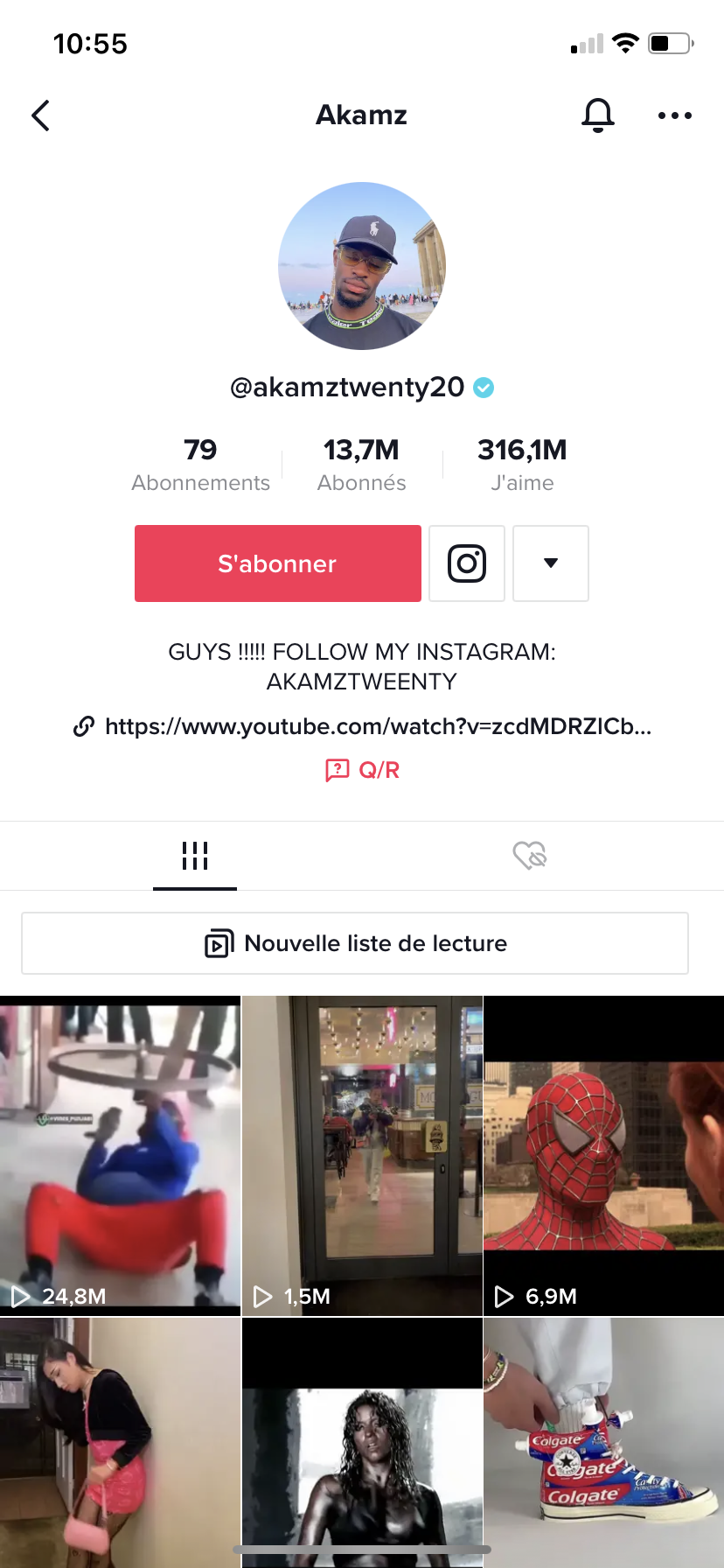 Followers: 13.7 million
Jojo AKams is also one of the most followed accounts of the Chinese social network. Among the content offered on Akamz's account, Internet users can find cameras hidden in the street, videos that mix dance and humor, as well as parodies. It is thanks to this very diverse content that the 21-year-old tiktoker has been able to make a place for himself among the biggest on the platform.
Among the partner brands of Jojo Akams is the brand of Chewing Gum Hollywood.
3 – Pierre Boo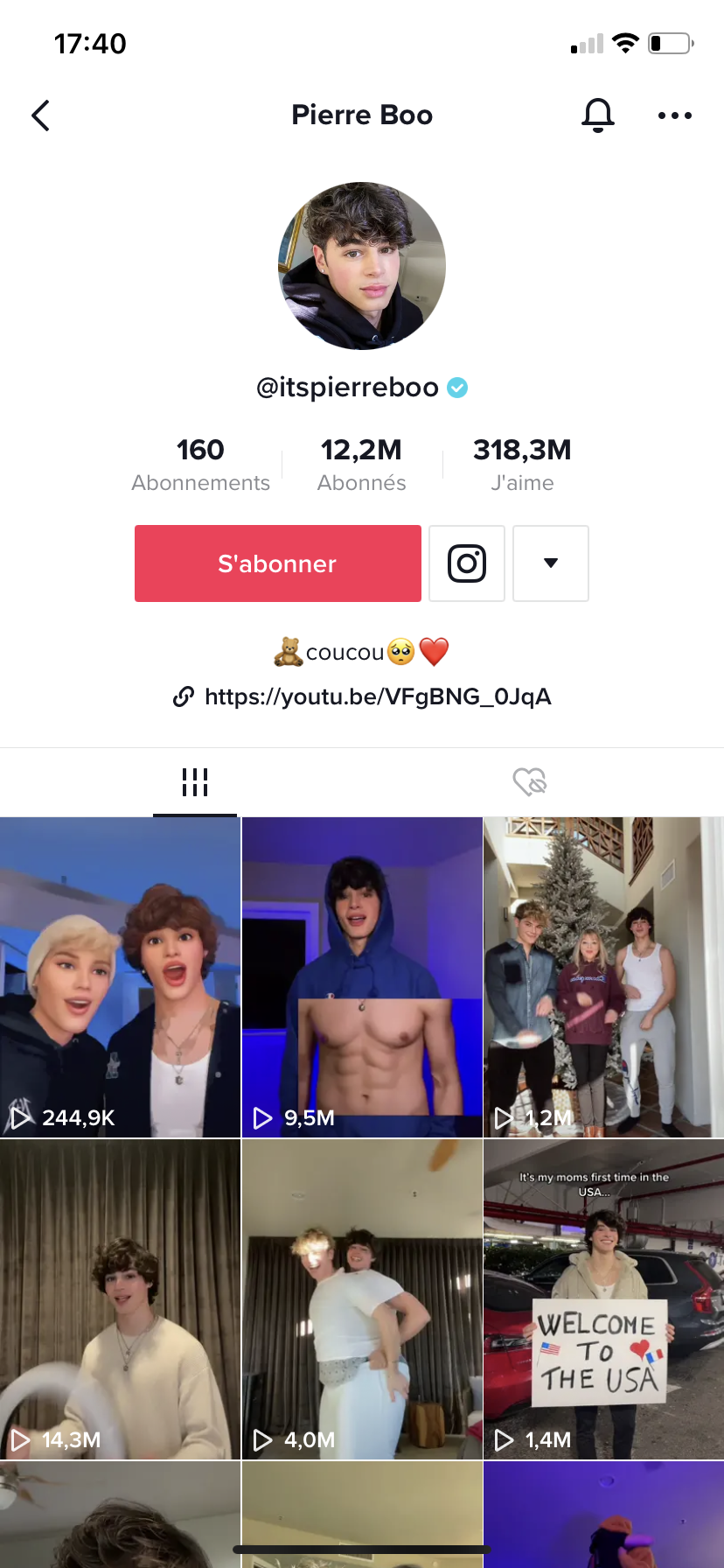 Followers: 12.2 million
Among the most famous tiktokers on the platform, Pierre Boo stands out. Living in the United States with his boyfriend Nicky Champa, also an American TikTok influencer who appears repeatedly in his videos, Pierre Boo stages his life as a couple through humorous videos, lifestyle videos and many others. He has become one of the emblematic figures of the LGBTQ + cause on TikTok in France.
Thanks to his strong community, Pierre Boo was able to secure partnerships with certain brands such as the game application Pikmin Bloom.
4 – Berywambeatbox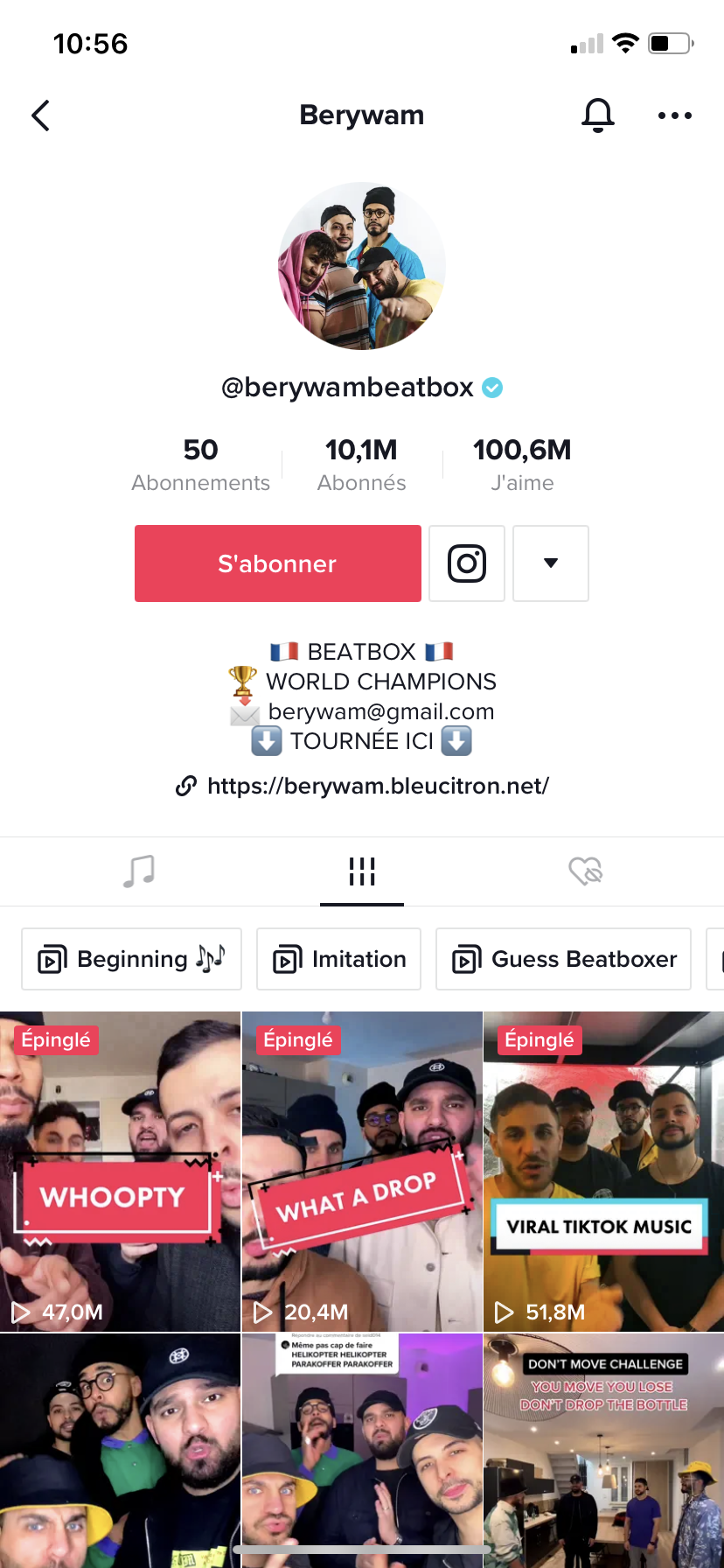 Followers: 10.1 million
World beat box champions, the members of the BeryWam group have nearly 10.1 million followers on their TikTok account. It is while having fun picking up everyday sounds and noises as well as music in Beat Box version that the four French people have broken through on the platform.
The beatboxers count among their partners the fast food chain Quick and the luxury house Valentino.
5 – Angelique Boyer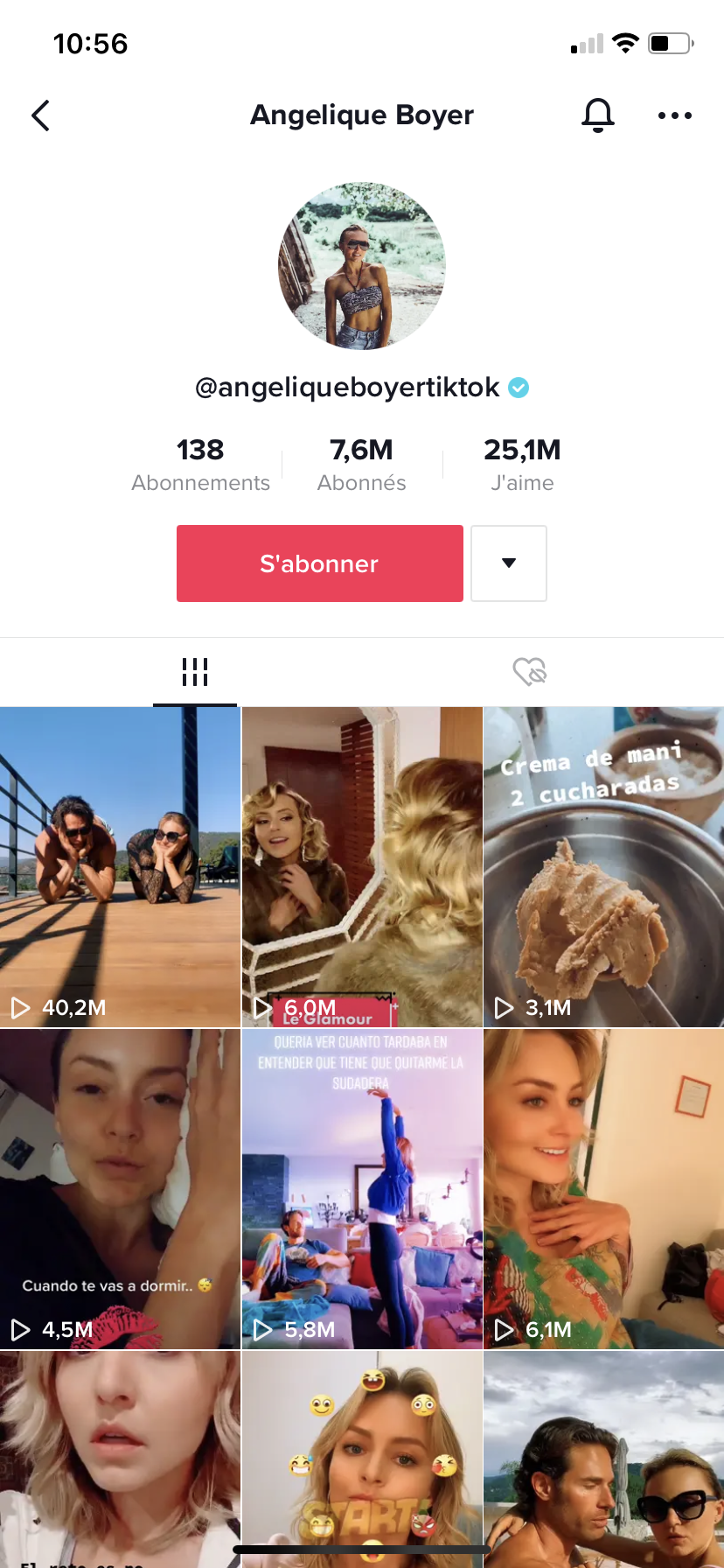 Followers: 7.6 million
Become famous thanks to a Mexican telenovela in 2003, the French-Mexican model, Angélique Boyer is now part of the community of TikTok influencers.
It is through her videos that Angélique, with a touch of humor, tells about her daily life as a model, but not only. The tiktoker also offers her community content with her boyfriend Sebastian Rulli, also a star of the platform, as well as dance videos.
6 – Tibo Inshape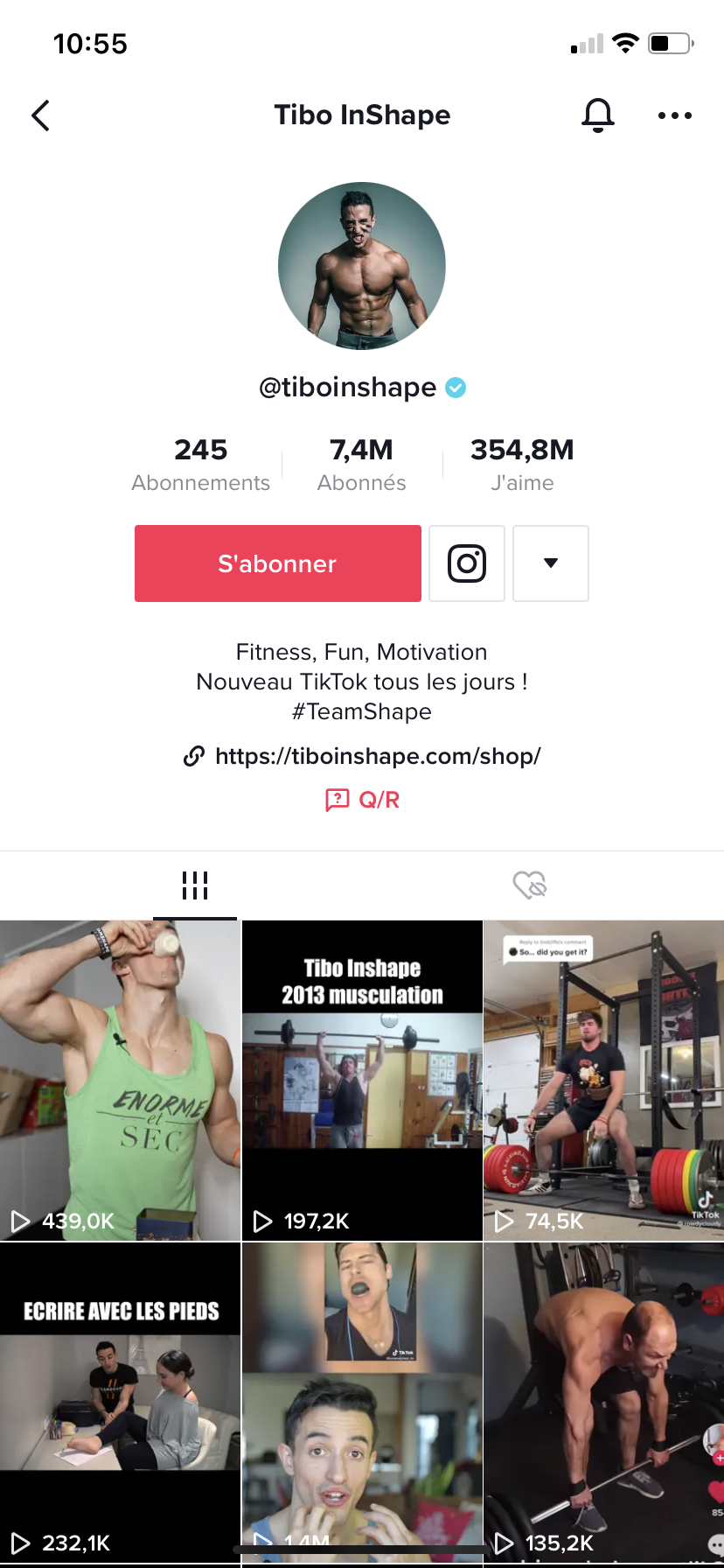 Followers: 7.4 million
A key figure in bodybuilding, youtubeur Tibo Inshape is now one of the most followed TikTok influencers in France. The influencer publishes new videos every day. It is with his companion JujuFitcats, also present on the platform, that the athlete publishes videos in a humorous tone. Their main themes are bodybuilding and sport.
In addition to having developed his own brand as well as his gym, Tibo Inshape also collaborates with sports brands but not only. Recently the influencer to collaborate with Nivea men or with Ubisoft France.
7 – Séan Garnier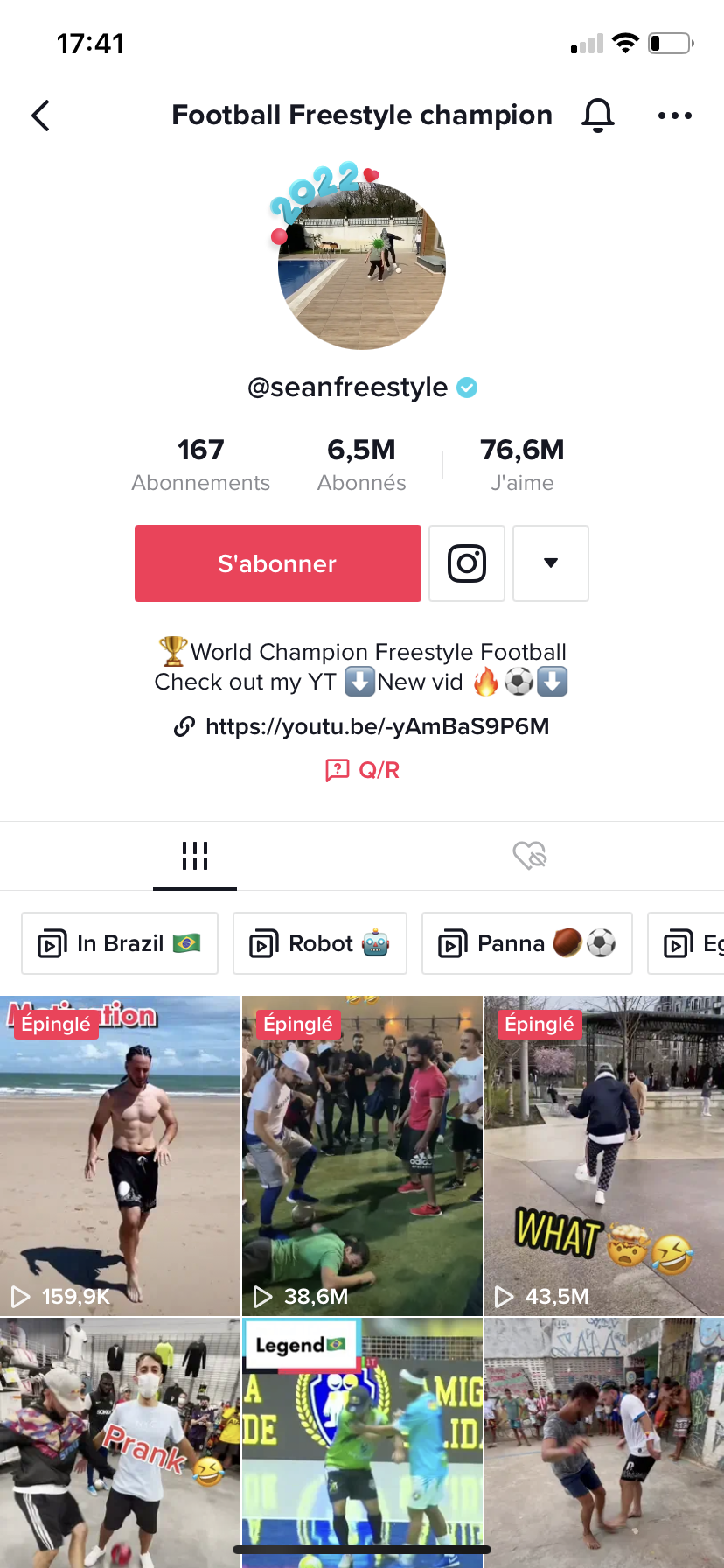 Followers: 6.5 million
Séan Garnier, more commonly known as Seanfreestyle on the TikTok platform, is the Freestyle Football world champion. He offers many videos in which he shows his talent through stunning performances. Among his collaborators, the star of the ball counts Honor50.
8 – Benoît Chevalier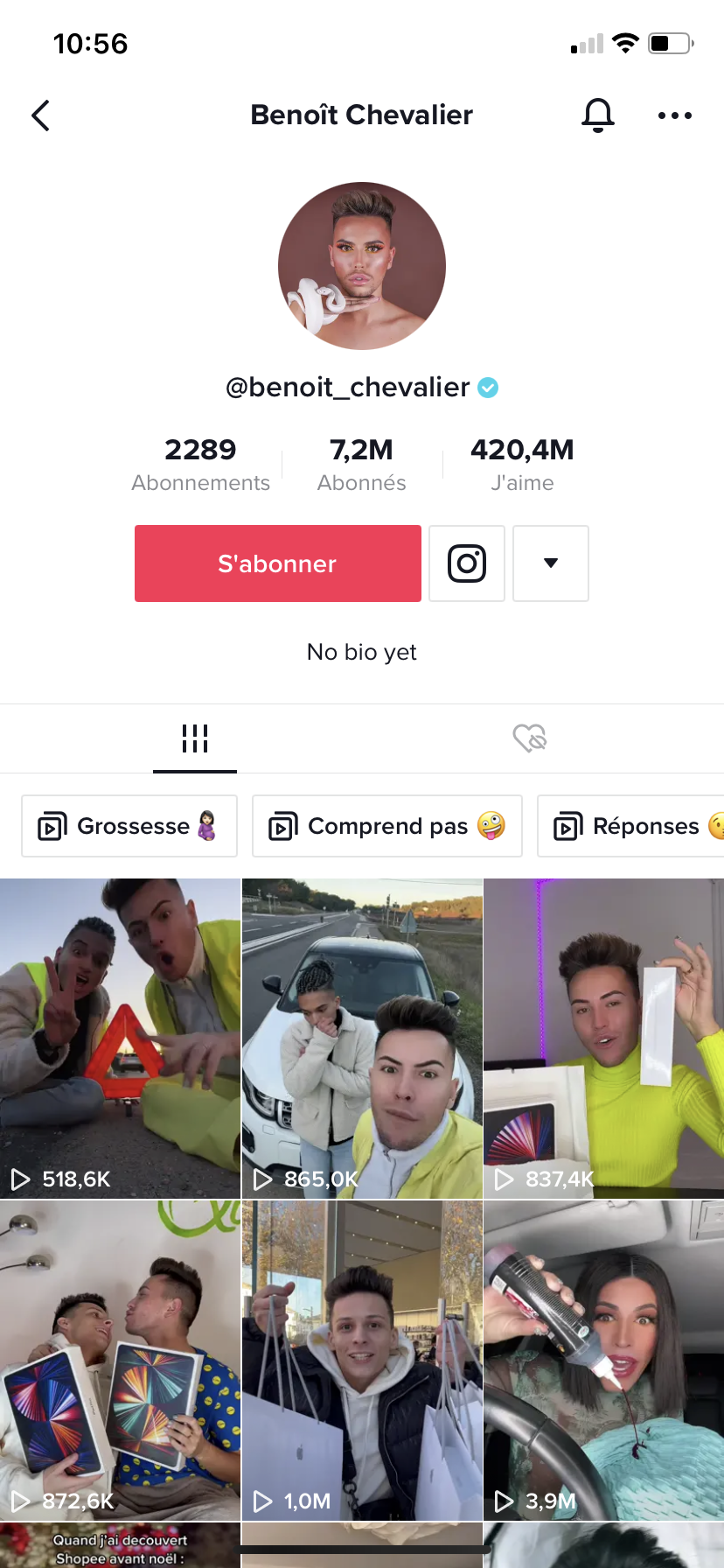 Followers: 7.2 million
Benoît Chevalier is one of the most fashionable French TikTok influencers. Wigs, false nails and glitter, Benoît introduces his world to his community. Initially known for his make-up tutorials, the 21-year-old influencer is now the author of a book with his keyphrase "When you're a queen".
Present at the NRJ Music Award, Benoît counts the Shopee, Shein and SoShape brands among his partners.
9 – Cyrilchr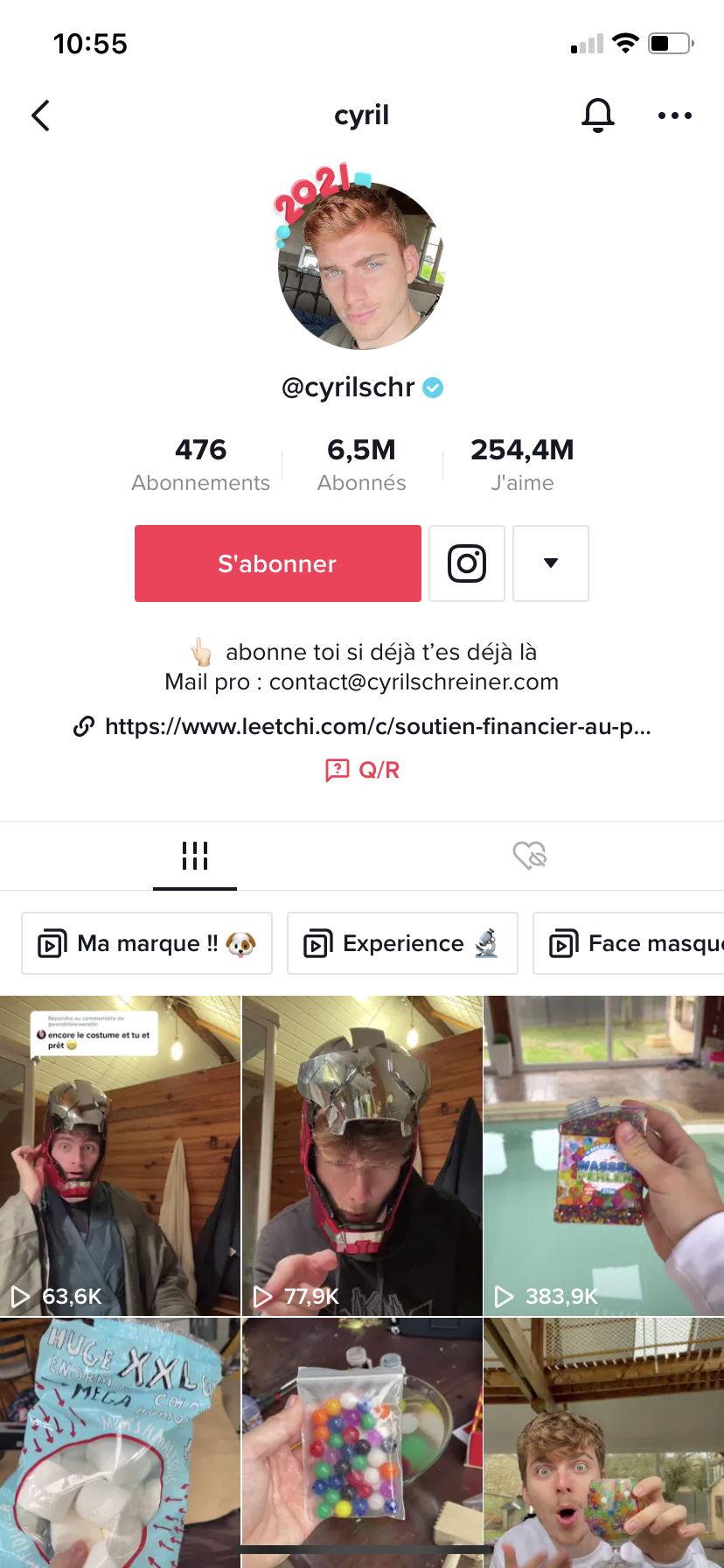 Followers: 6.5 million
Cyril Schreiner is an Alsatian influencer who is mainly known for doing wacky experiments, and more particularly for having pranked his subscribers by making them believe that he had blocked all the plumbing of his house with colored marbles.
Thanks to its original content, Cyril works with Flybotic or Ecovacs.
10 – Riadhlevrai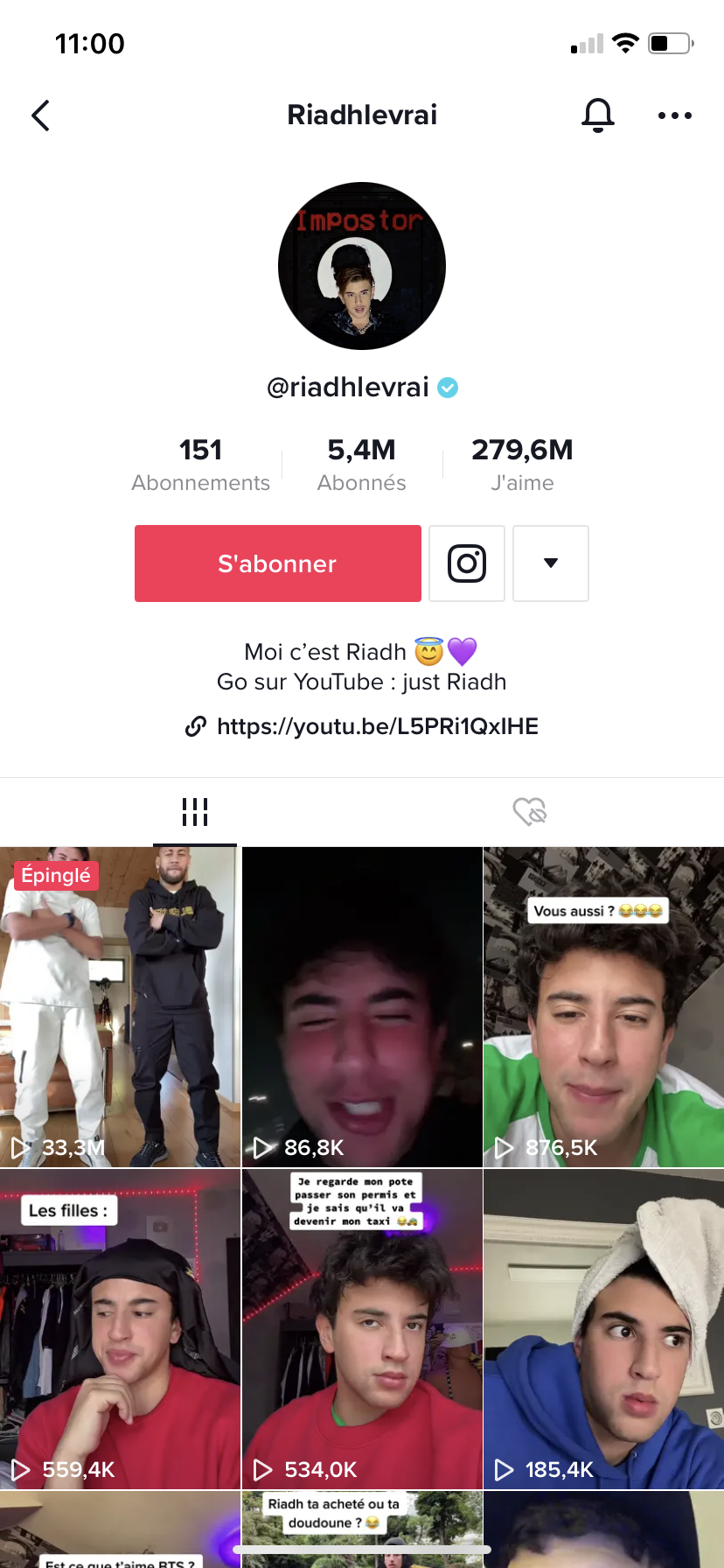 Followers: 5.4 million
Riadhlevrai also known as Just Riadh, is an influencer initially known on Instagram. Today, Riadh has 5.4 M followers on his TikTok profile.
It is by producing humorous content that the latter managed to make a place for himself among TikTok influencers to such an extent that he had the opportunity to collaborate with Netflix for the promotion of the last season of the Elite series.
This article has just presented the 10 TikTok influencers in France for 2022. The platform also has a feature called TikTok for business intended for companies wishing to develop their branded content strategy on this network.
To go further, download this free guide and discover how to set up an effective social listening project that will help you take strategic decisions.