The Toyota GR 86 2022 debuts today in Europe despite the fact that the Subaru BRZ, with which it shares multiple elements and platform, will not reach the Old Continent. The sports car has received a profound aesthetic change and sports a design in the line of Toyota Gazoo Racing's two flagship products, the Supra and GR Yaris.
From the latter he inherits, for example, the grill Functional Matrix. New are stretched LED headlights, a lower stance, and more curved shoulders. Have been incorporated various aerodynamic components derived from motor sports, such as air intakes and spoilers sides that optimize handling and high-speed stability.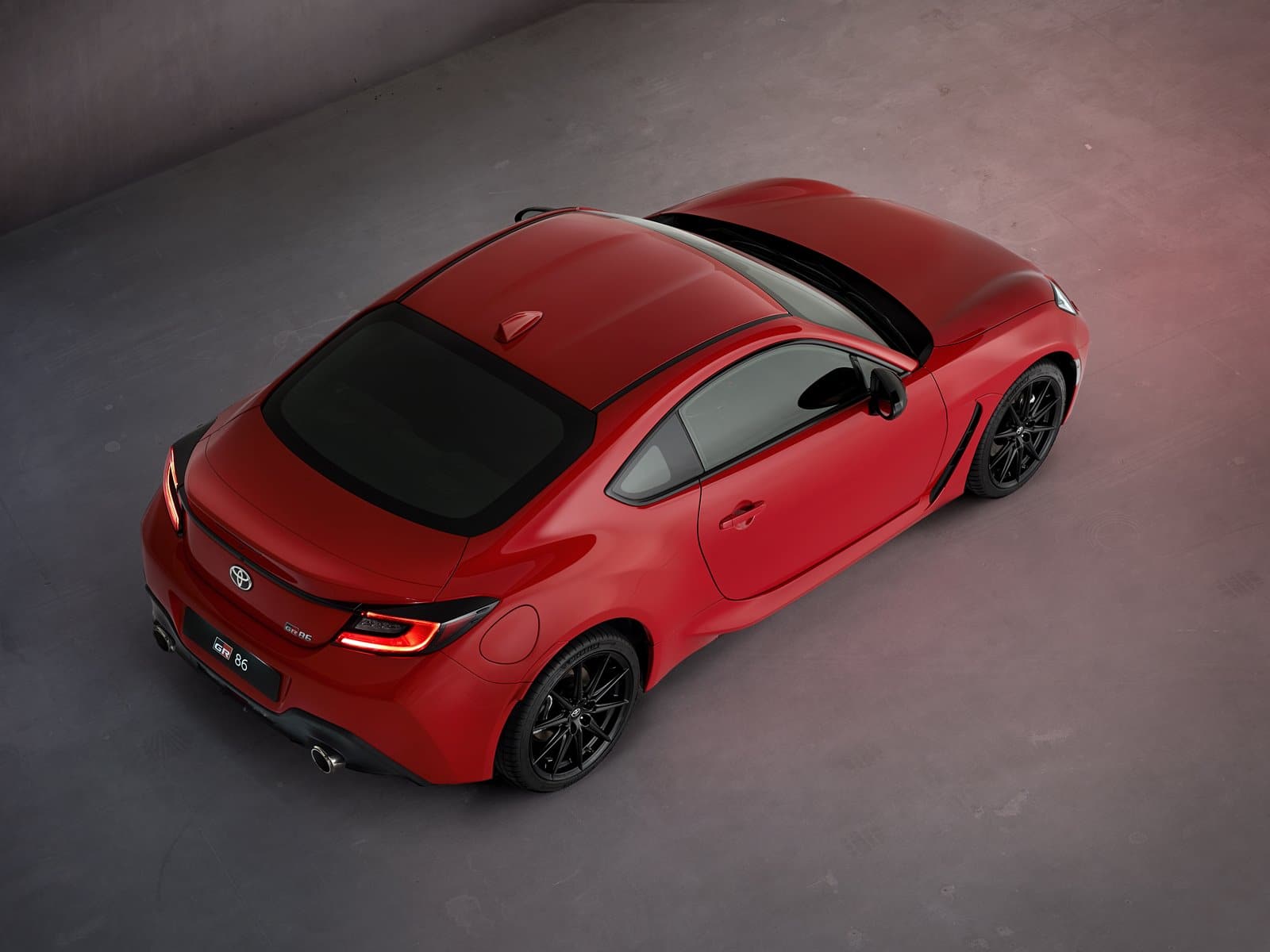 The new Toyota GR 86 sports 18-inch wheels. Reach the 4,265mm long, 1,775mm wide and 1,310mm high, with a wheelbase of 2,575 mm. The rear is also more attractive, with a spoiler built into the boot lid and a marked diffuser that houses two rounded, chrome-plated tailpipes.
Technological interior, but without excesses
Inside, technology makes its way, but without excesses, keeping a clear focus on the driver. The infotainment system's 7-inch screen now has a more modern look and, upon startup, displays an animation sequence inspired by the movements of the boxer engine piston.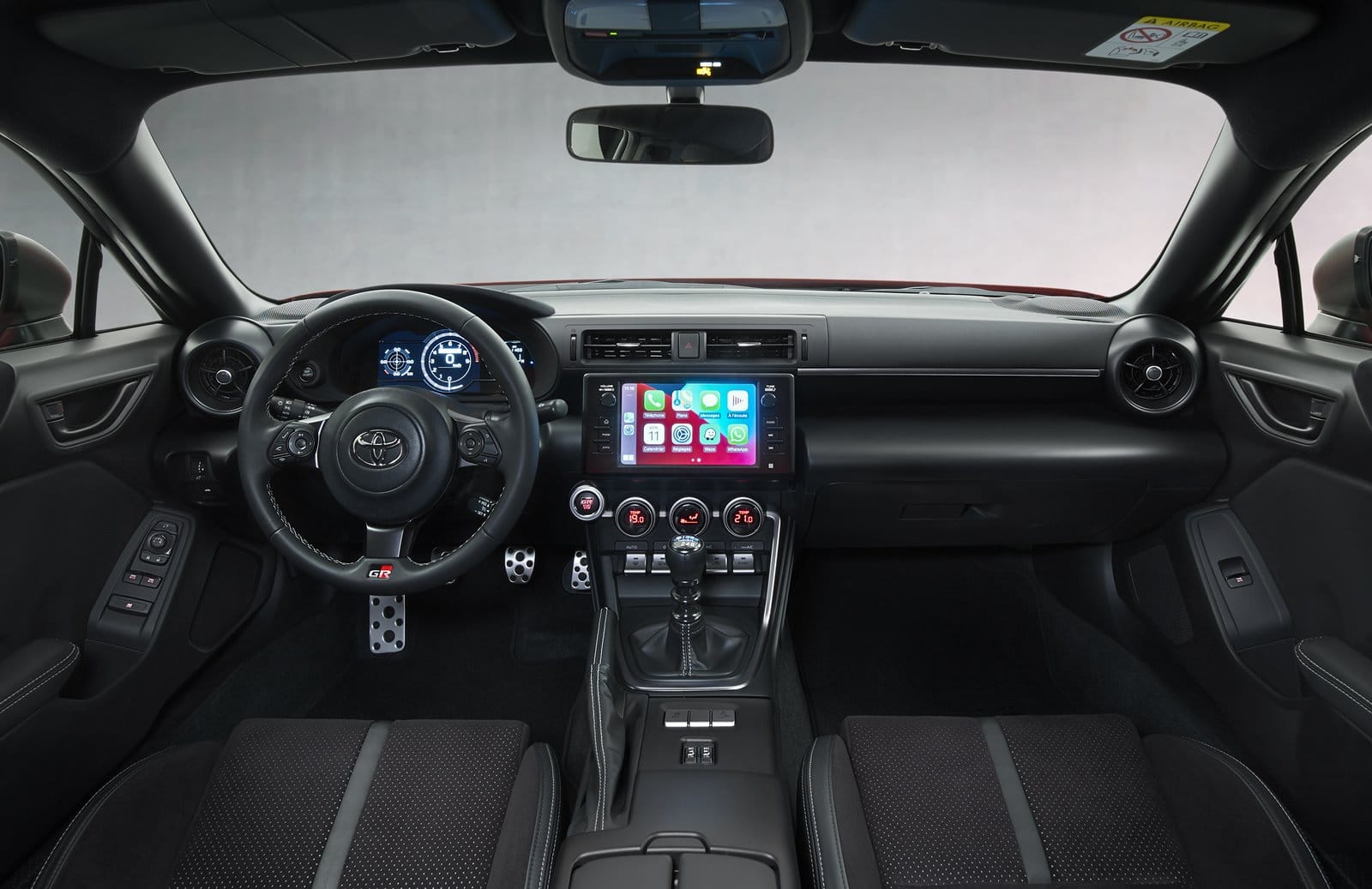 The cockpit is first and foremost functional, maintaining some old-school charms. Proof of this are the physical buttons, dials and switches. These provide haptic feedback to the driver. Nor is the traditional handbrake.
The Toyota GR 86 2022 maintains the boxer engine
No less interesting is the mechanics, a naturally aspirated 2.4-liter four-cylinder engine. It arrives with a slight increase in power, dispensing a total of 234 hp (173 kW) at 7,000 rpm and 250 Nm at 3,700 rpm. Allows the Toyota GR 86 to complete the sprint from 0 to 100 km / h in 6.3 seconds (6.9 seconds the automatic version).
The red line reaches 7,400 laps. Toyota assures that has improved engine responsiveness to provide a better transition from low to high rpm. Power is still sent to the rear wheels via a six-speed automatic transmission or a six-speed manual gearbox.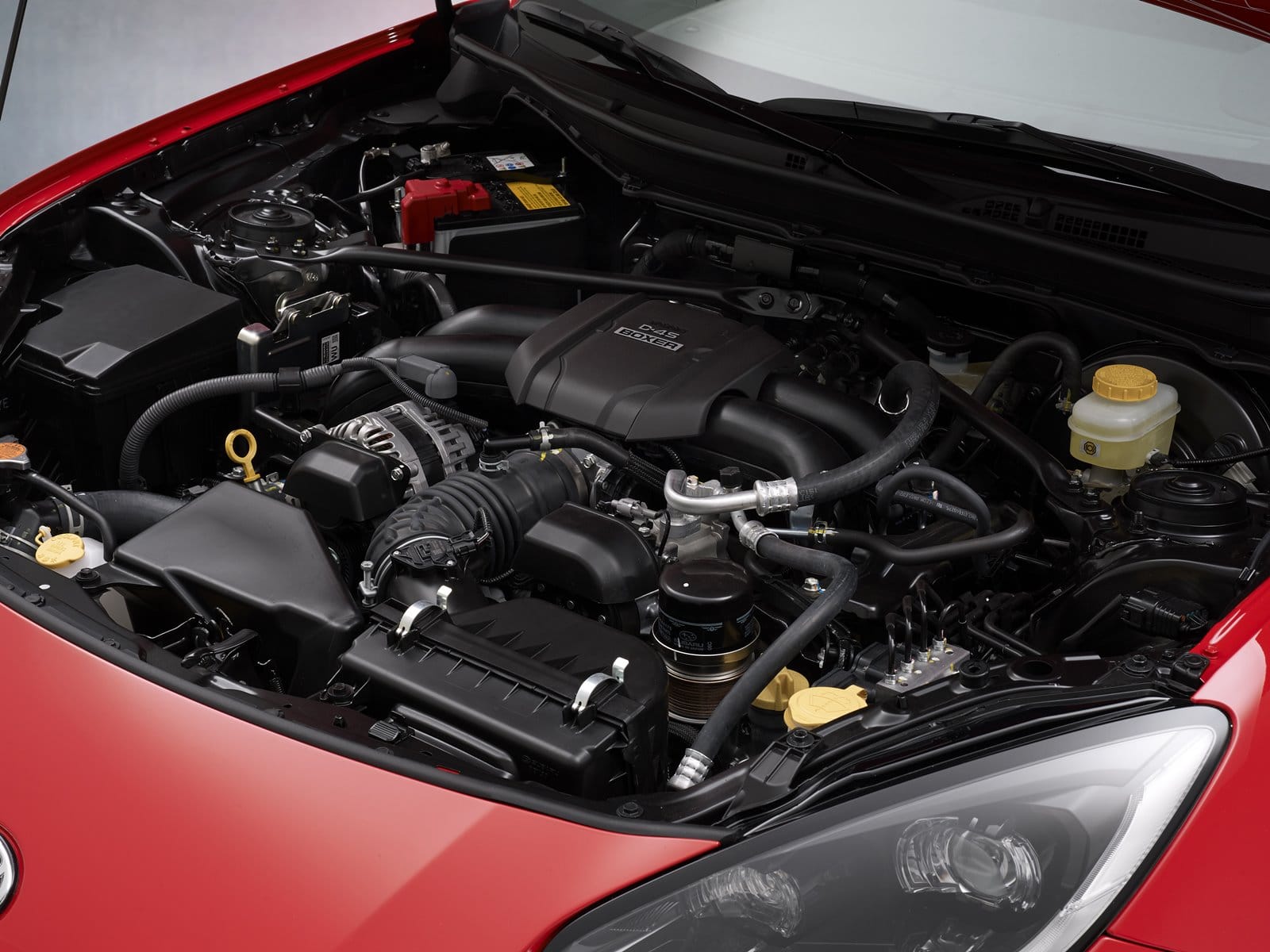 At a technical level it was essential to maintain a good power / weight ratio, hence the set produces a total of 1,270 kilograms on the scale. The company says it has done additional work to make the GR 86 drive even better than its predecessor.
That is why, for its development, light materials have been used, a low center of gravity has been maintained and torsional rigidity has been increased by 50%. In terms of security, there will be many security systems Toyota Safety Sense, but for now they have not been detailed.
Image gallery