After having played and replayed GTA V from the PS3 without notable news in the saga, Rockstar announced a few days ago the arrival of Great Theft Auto: The Trilogy, a definitive special edition that includes the three iconic cities and the three epic stories in a very special collection.
In this trilogy we will find Grand Theft Auto III, Grand Theft Auto: Vice City, and Grand Theft Auto: San Andreas, three titles that have been improved for the next generation consoles and that will be available for PlayStation®5, Xbox Series X | S, Nintendo Switch, PlayStation®4, Xbox One and PC via Rockstar Games Launcher.
Grand Theft Auto: The Trilogy – The Definitive Edition will be available at digital support on November 11 via PlayStation ™ Store, Microsoft Store on Xbox, Nintendo eShop, and Rockstar Games Launcher. In addition, on December 7 it will be available on physical support for Xbox Series X | S and Xbox One, Nintendo Switch and PlayStation®4.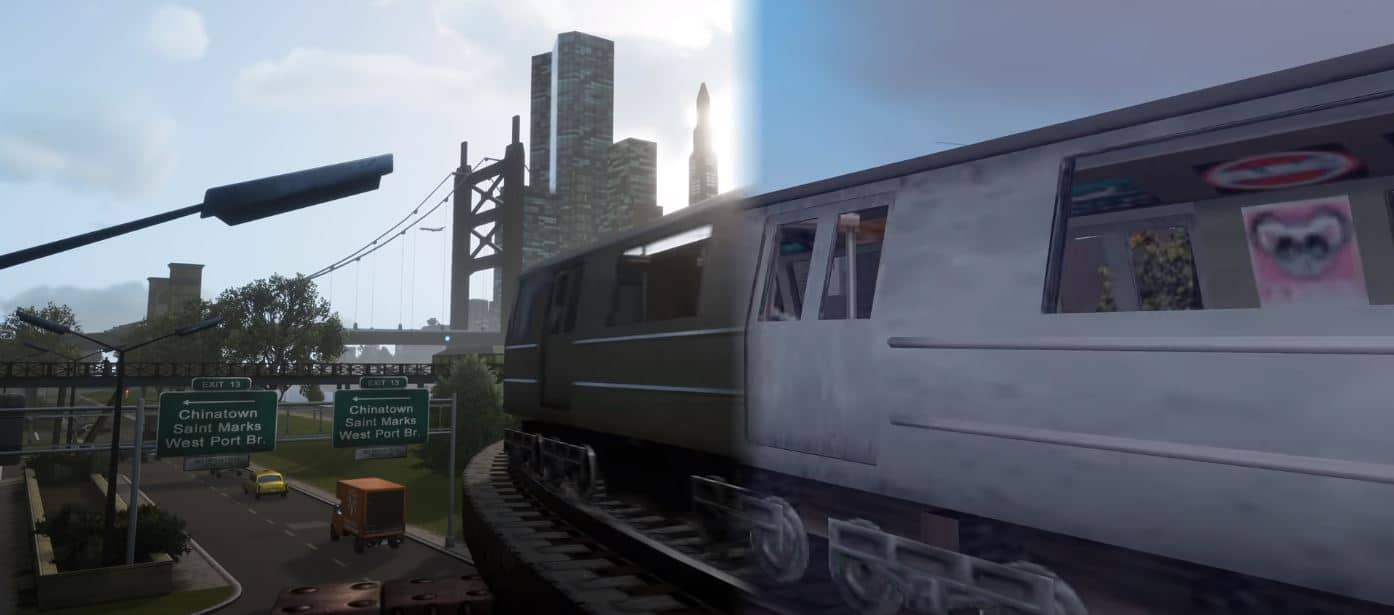 In this collection will be available Liberty City, Vice City and San Andreas on modern platforms and will debut new modern controls inspired by GTA V. In addition, it incorporates visual improvements, such as higher resolution and visual fidelity, and much more with the aim of perfecting all three games without losing their original aesthetics.
According to own Rockstar, games will now include adjustments to aiming and targeting, updated weapon and radio dials, minimaps with improved navigation that allow for updated destinations, achievements and trophies, a totally redesigned lighting system; improvements in shadows, weather and reflections; tweaks to characters and vehicles; and a higher resolution of textures in buildings, weapons, roads, interiors and more. Grand Theft Auto: The Trilogy – The Definitive Edition also introduces a host of environmental enhancements, including all-new greenery, smoother surfaces, and increased sight distances to bring a new level of depth and clarity to the world.
All three titles have been adapted by Grove Street Games using the Unreal Engine to make these classics even more vivid and immersive.
Players will also be able to enjoy Grand Theft Auto: San Andreas – The Definitive Edition with Xbox Game Pass starting November 11. Grand Theft Auto III – The Definitive Edition It will be available on PlayStation Now starting December 7.
Source | Rockstar